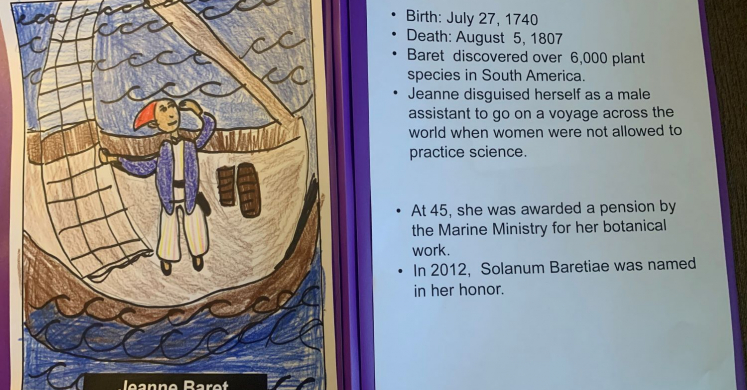 Fairchild Challenge at Phipps: Celebrating Unsung Plant Scientists
Thank you all for your submissions to our last challenge of the year, Challenge 6: Celebrating Unsung Plant Scientists! This is the Fairchild Global Challenge for the 2020-2021 challenge year, and was completed by elementary, middle and high school students. Challenge 6 asked students to create original trading cards to celebrate the life and work of plant scientists from underrepresented backgrounds. Plant scientists from all over the world and throughout history have changed the way we treat diseases, feed communities, and understand climate change. Their hard work, past and present, inspires new generations of budding plant scientists.
Please enjoy a selection of student works below!
Elementary School
Burgettstown Area Elementary Center
Jeanne Baret by Lucy Snatchko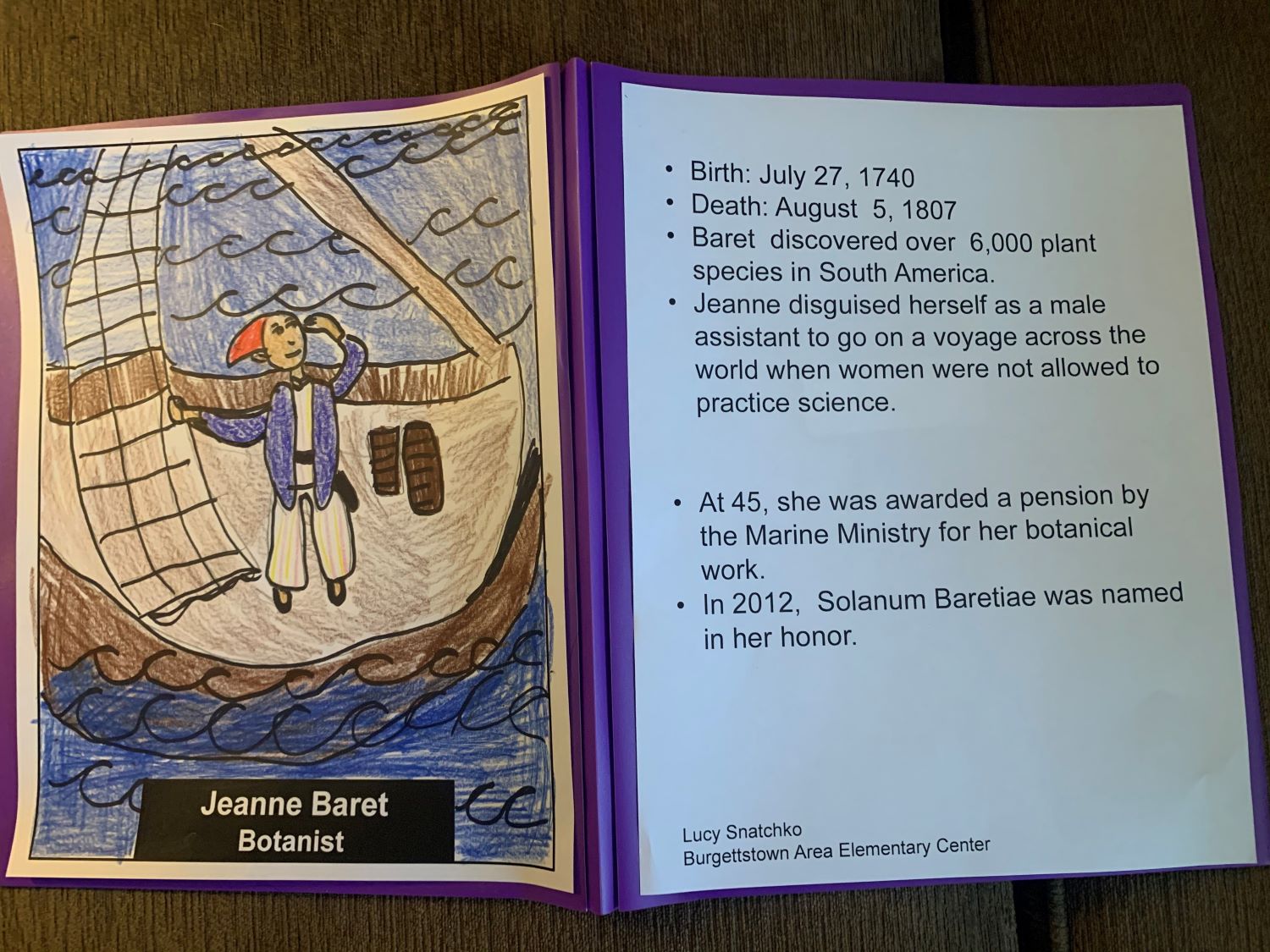 Edgewood Elementary STEAM Academy
David Morris by Samuel Peretti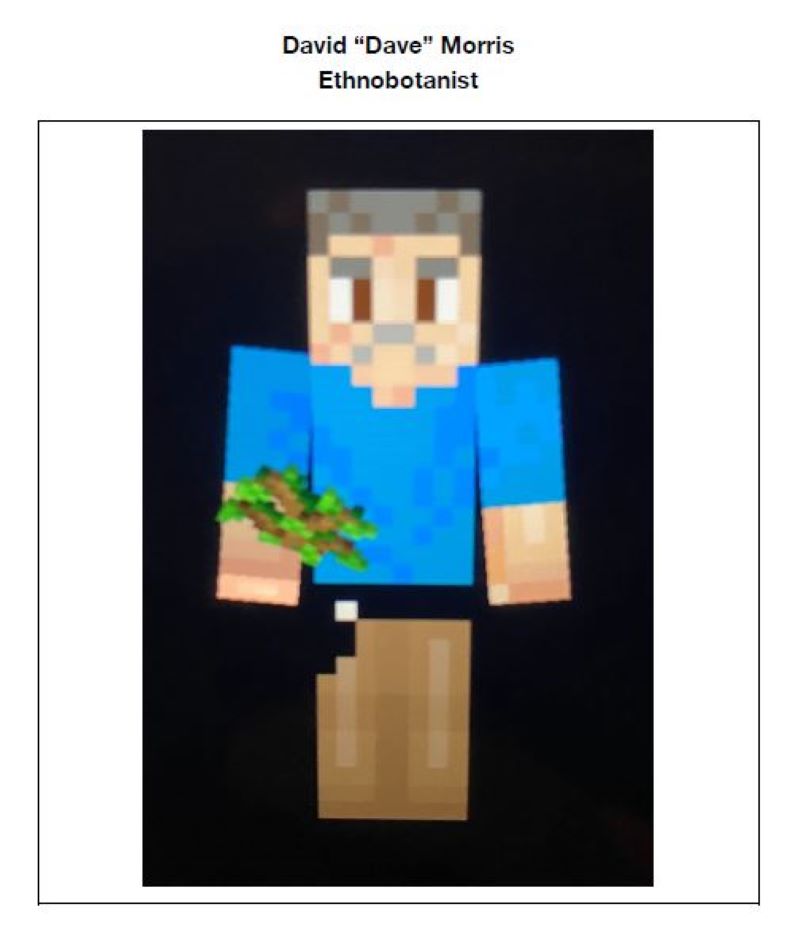 Turtle Creek Elementary STEAM Academy
Theophrastus by Levi Drake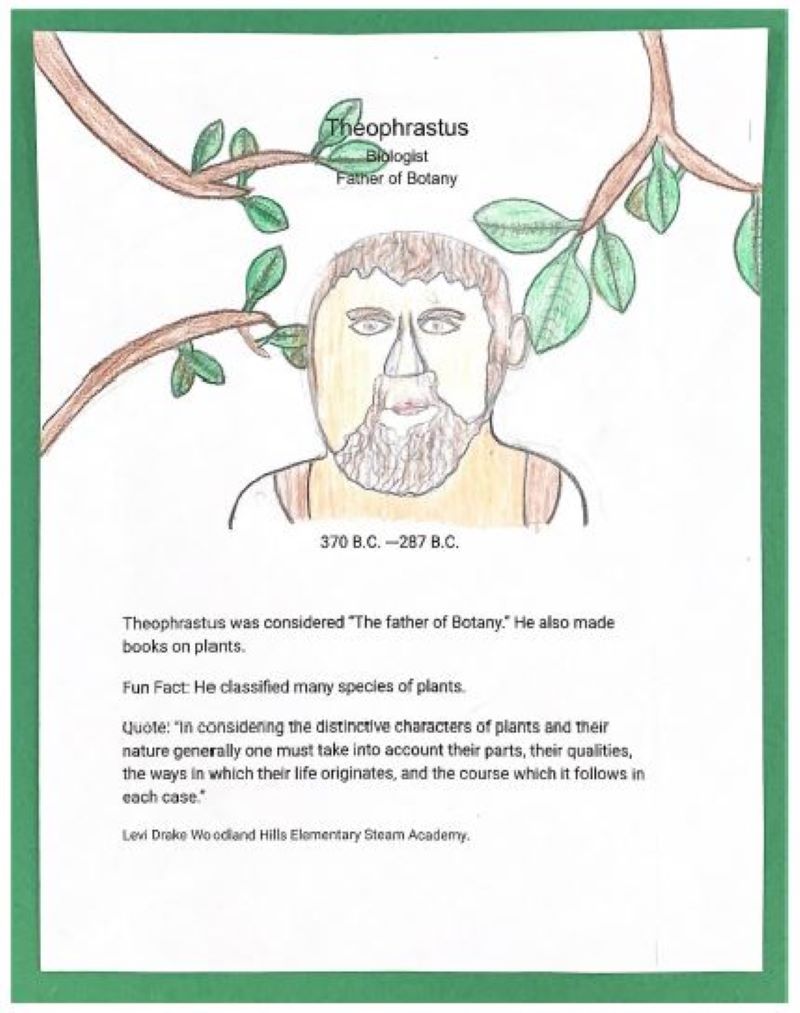 Mary Seacole by Camden Evans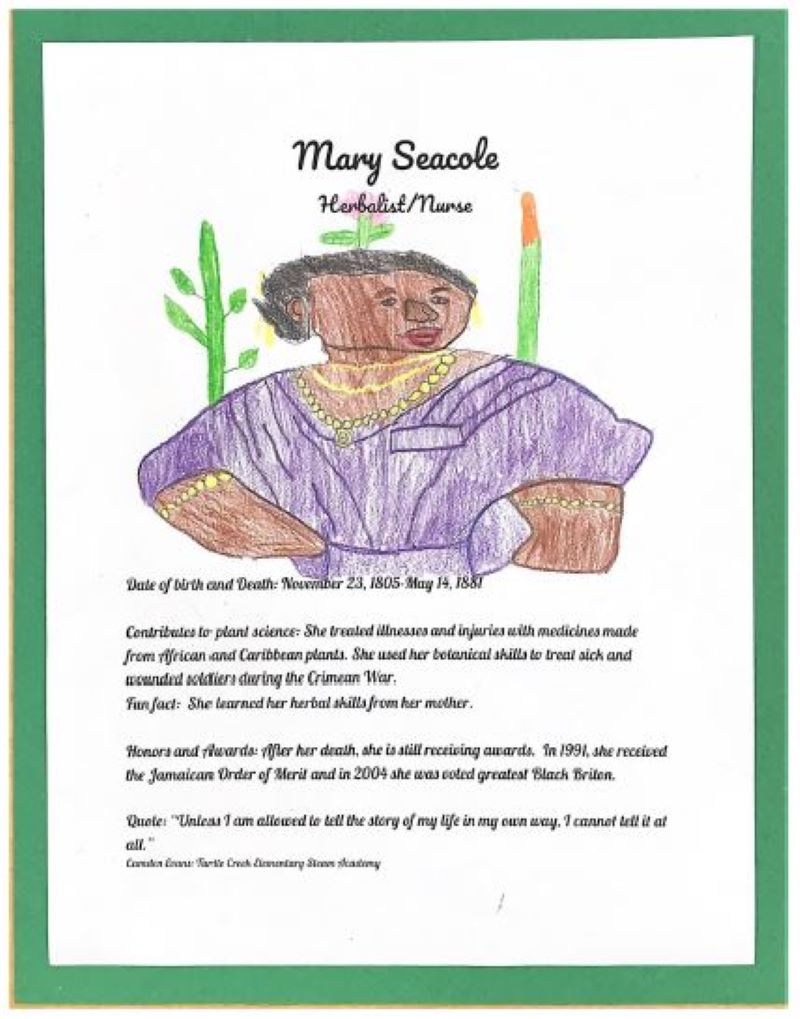 Daniel Fairchild by Ryleigh Wagner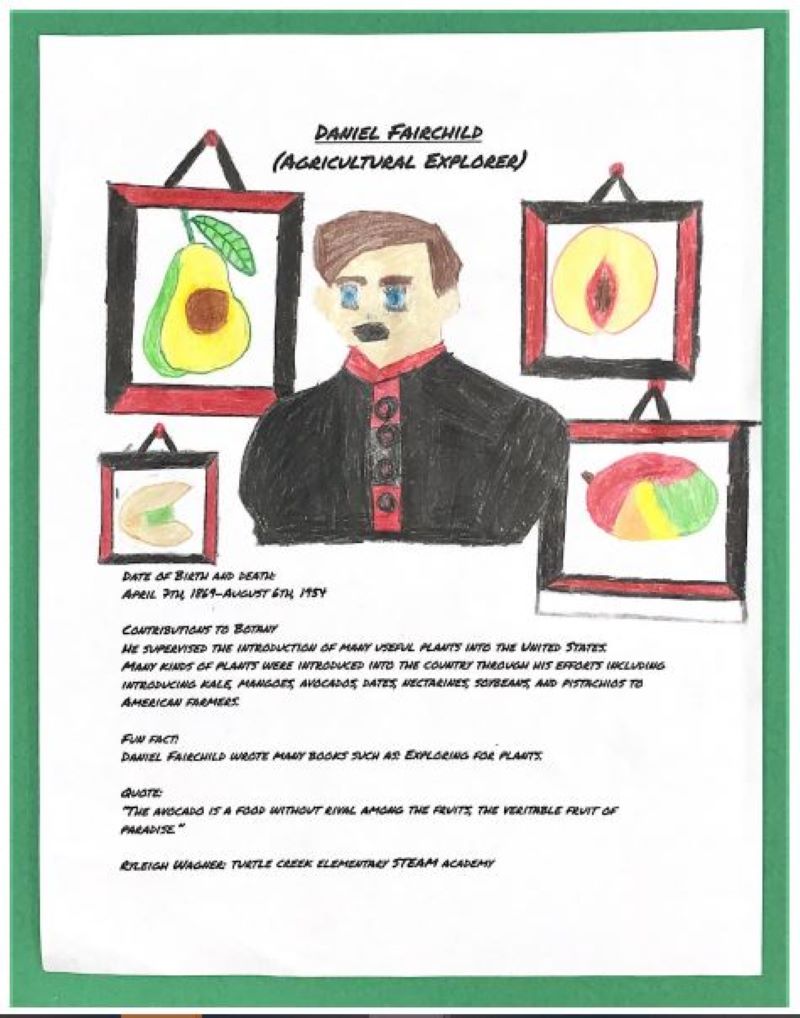 Caroline Dorman by Jonas Divelbiss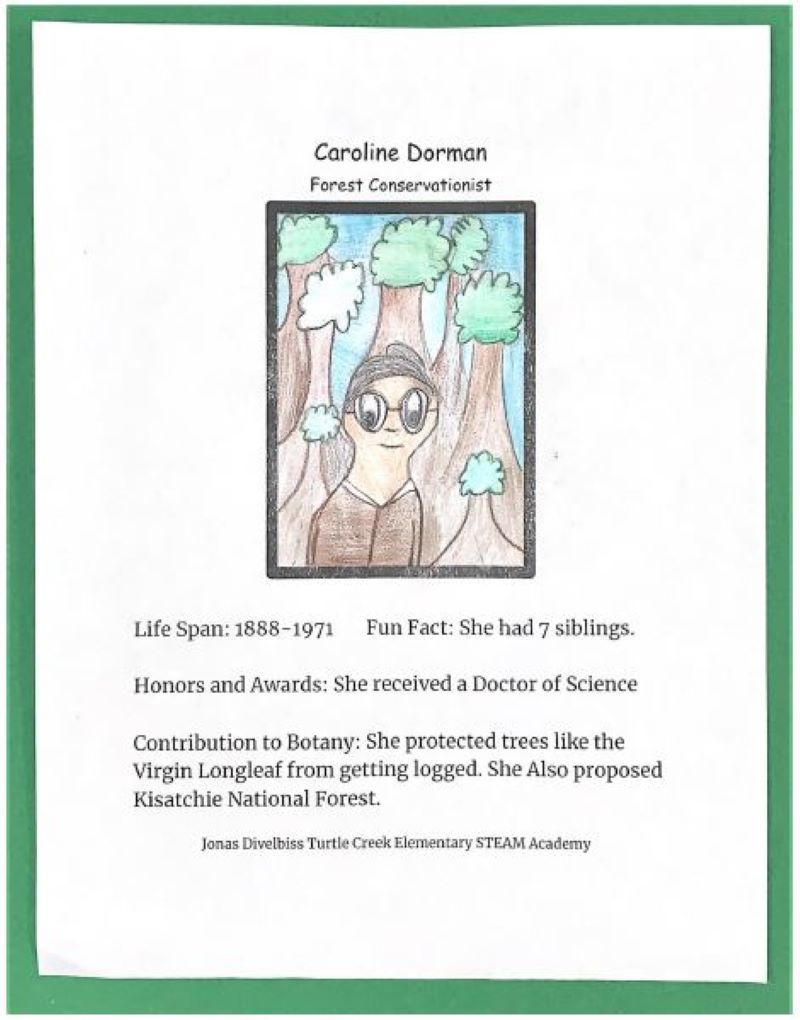 Dr. Tanisha Williams by Katelyn Pittler
Middle School
Deer Lakes East Union Intermediate Center
Edward Osborne Wilson by Caden Taylor and Ellie Miller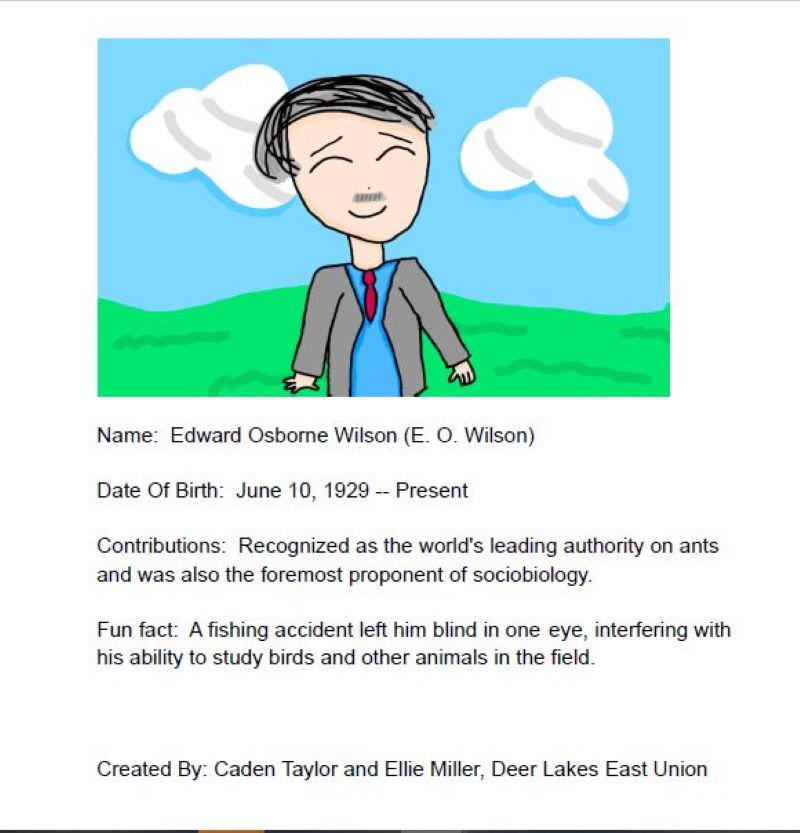 Elizabeth S. Haswell By Caden Taylor and Ellie Miller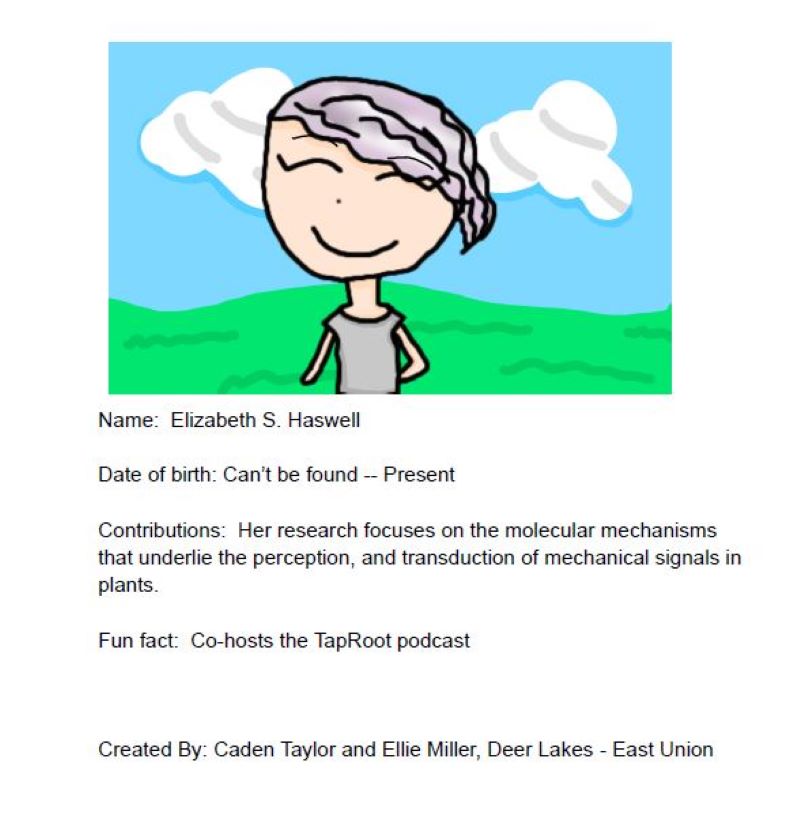 Dickson Preparatory STEAM Academy
Angela Piskernik by Mackenna Matthews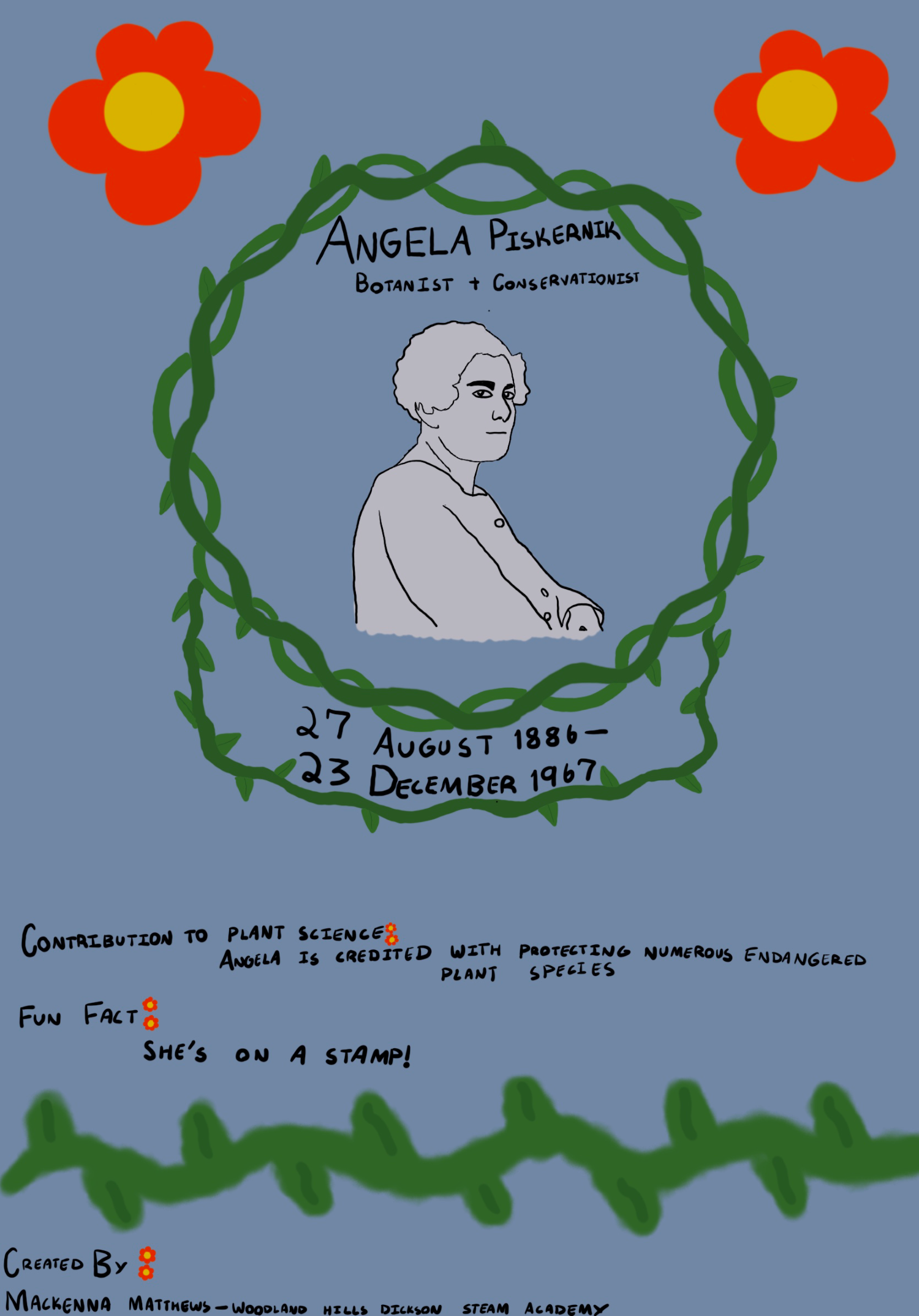 Marie Clark Taylor by Lizzy Geyer
Keystone Oaks Middle School
Marie Taylor by Anthony Cerminara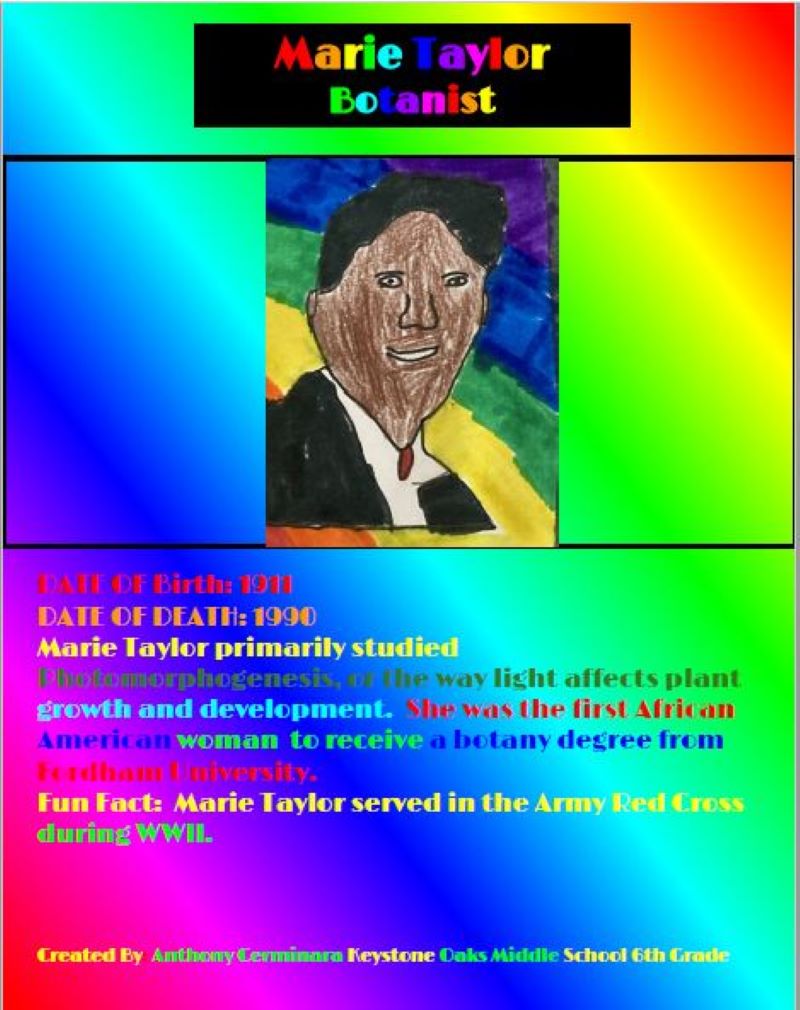 O'Neil Ray Collins by Fatuma Godlieve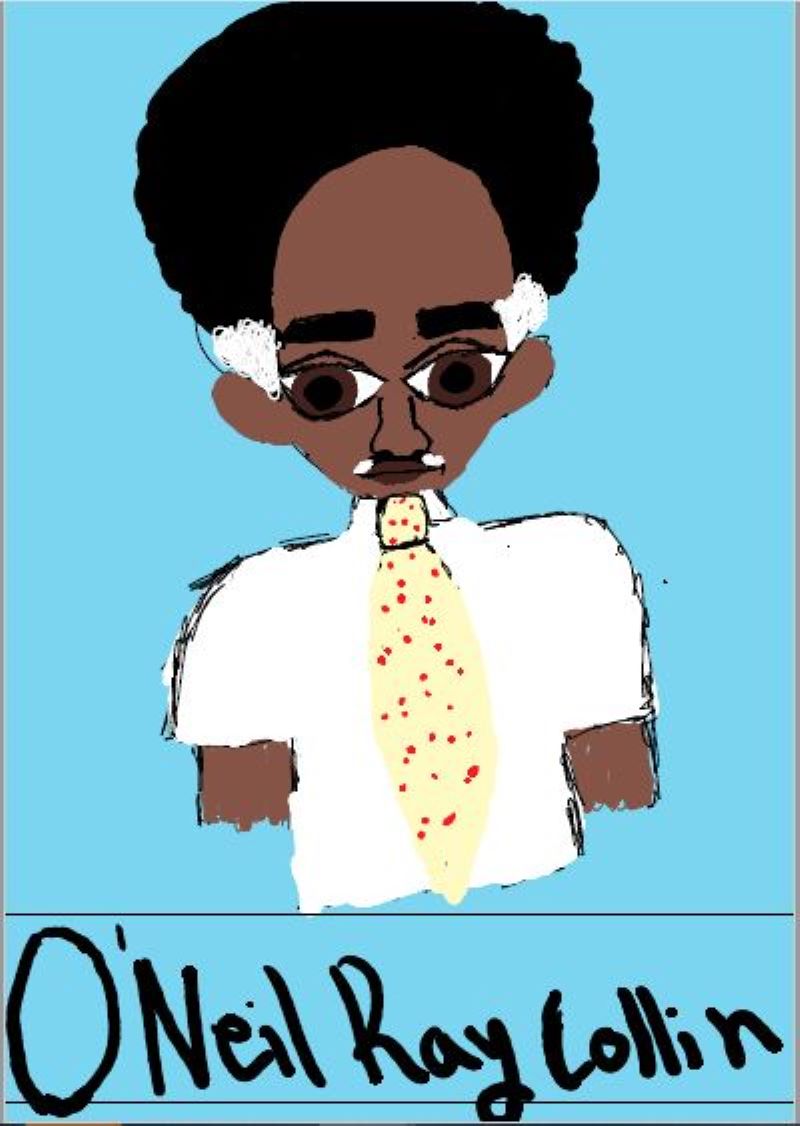 Graziela Maciel Barroso by Allie Pfeufer and Kailani Slifer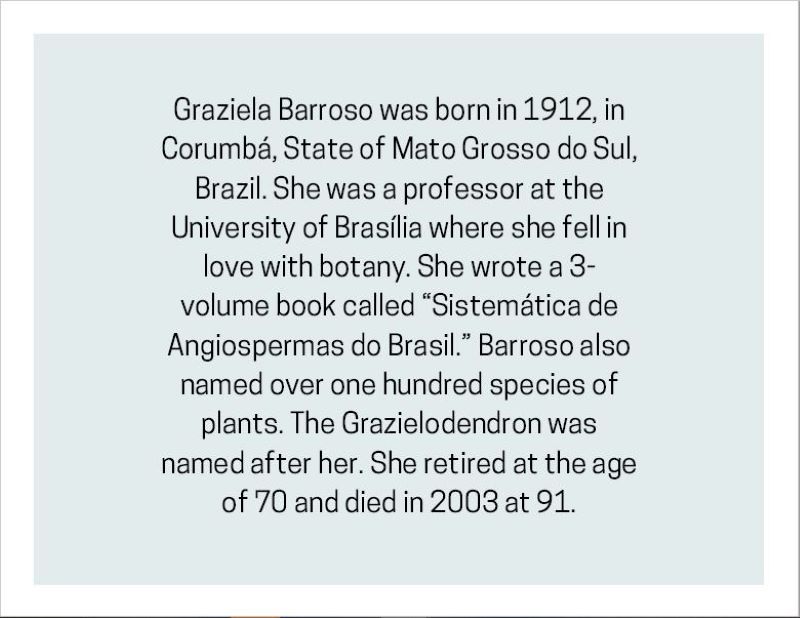 Mariya Yaklyna Zerova by Abigail Purfill, Sydney Meagle and Sophiya Bhandari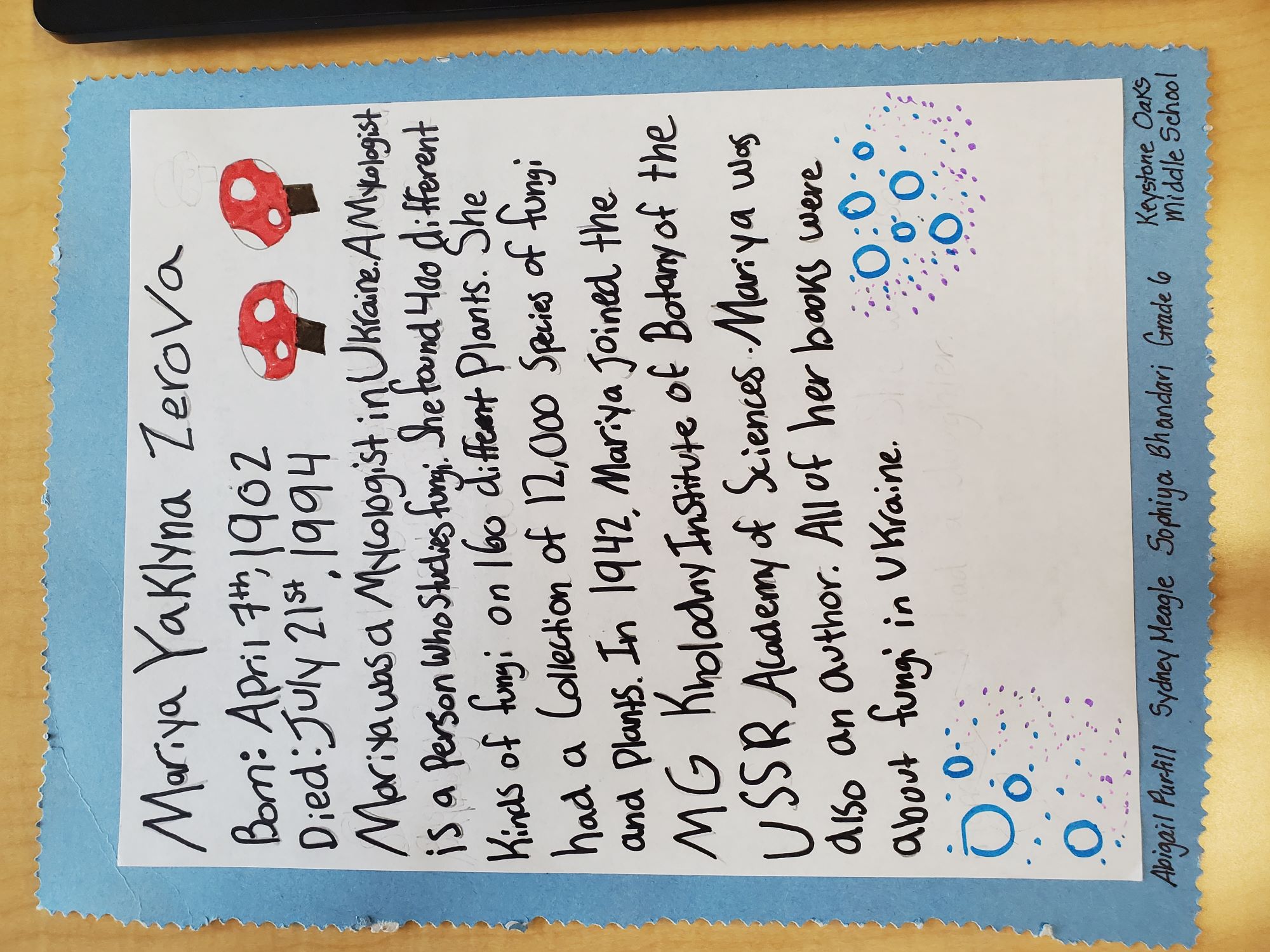 North Allegheny Cyber Academy
Joseph Dalton Hooker by James Xiao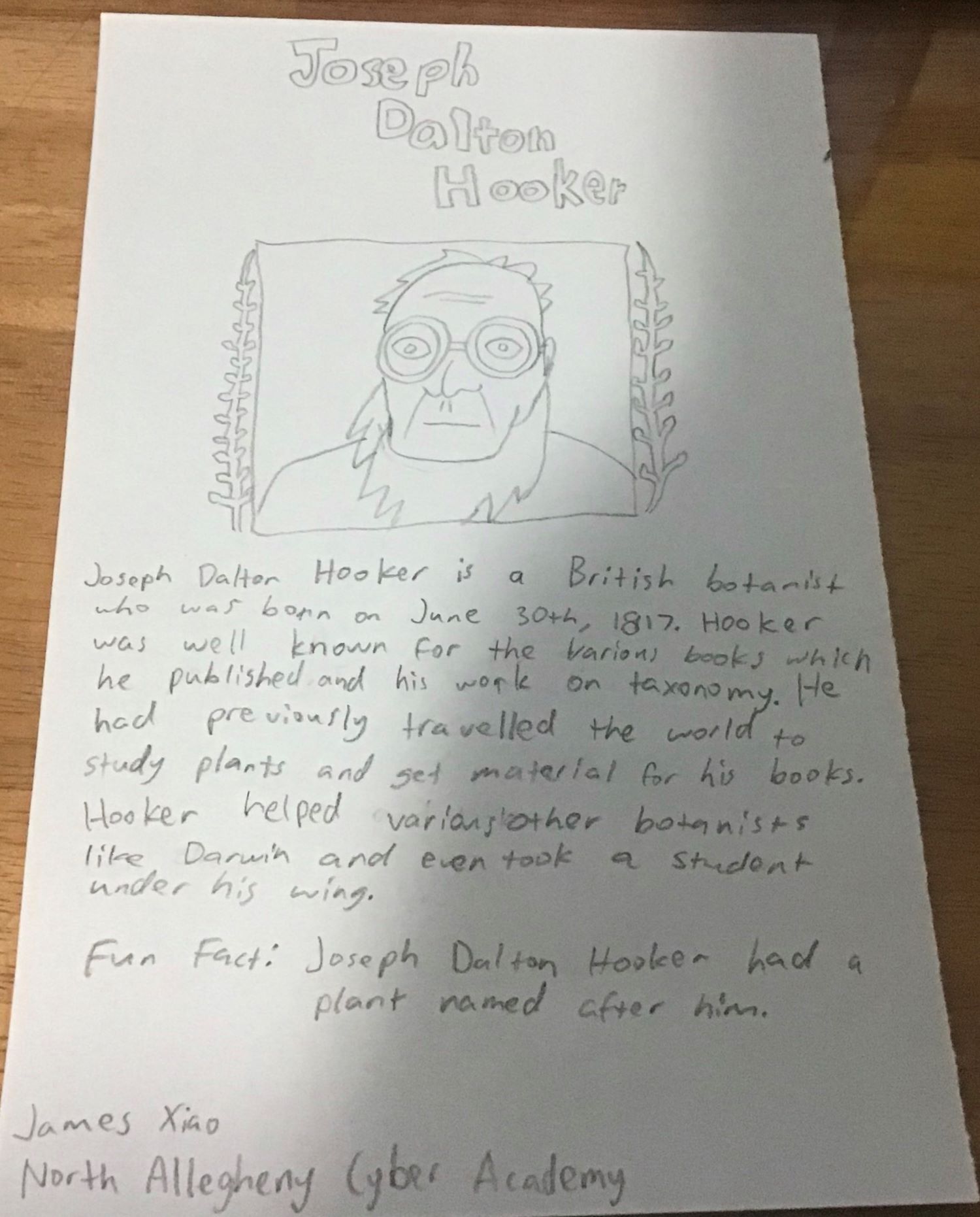 High School
Central Catholic High School
Dr. Peter Raven by Galen Hardy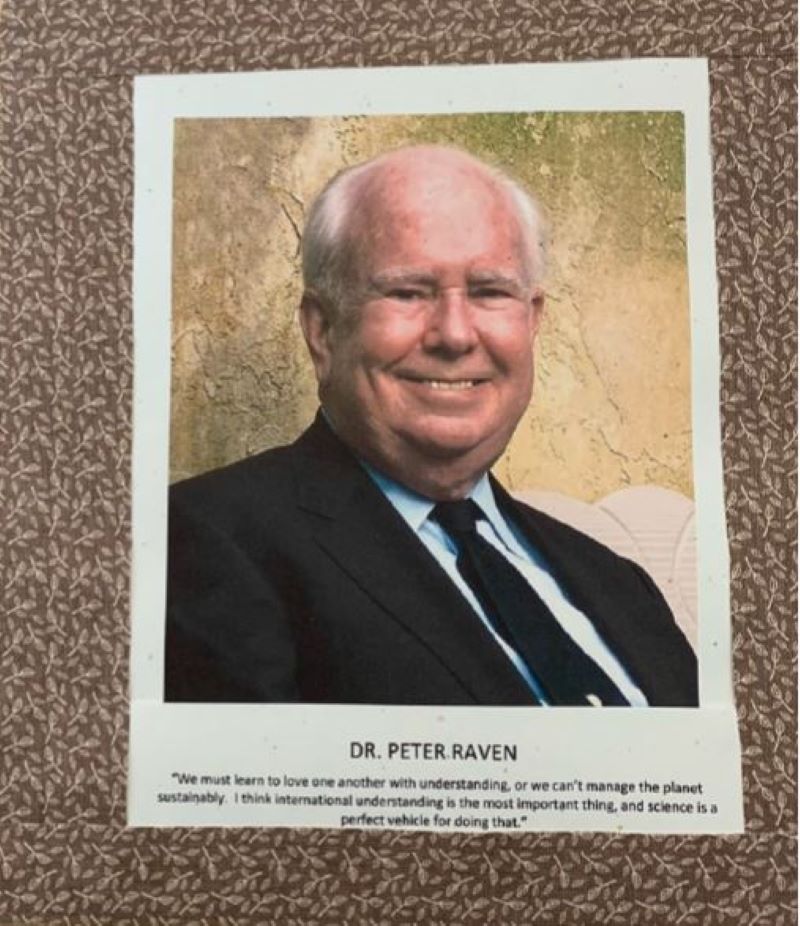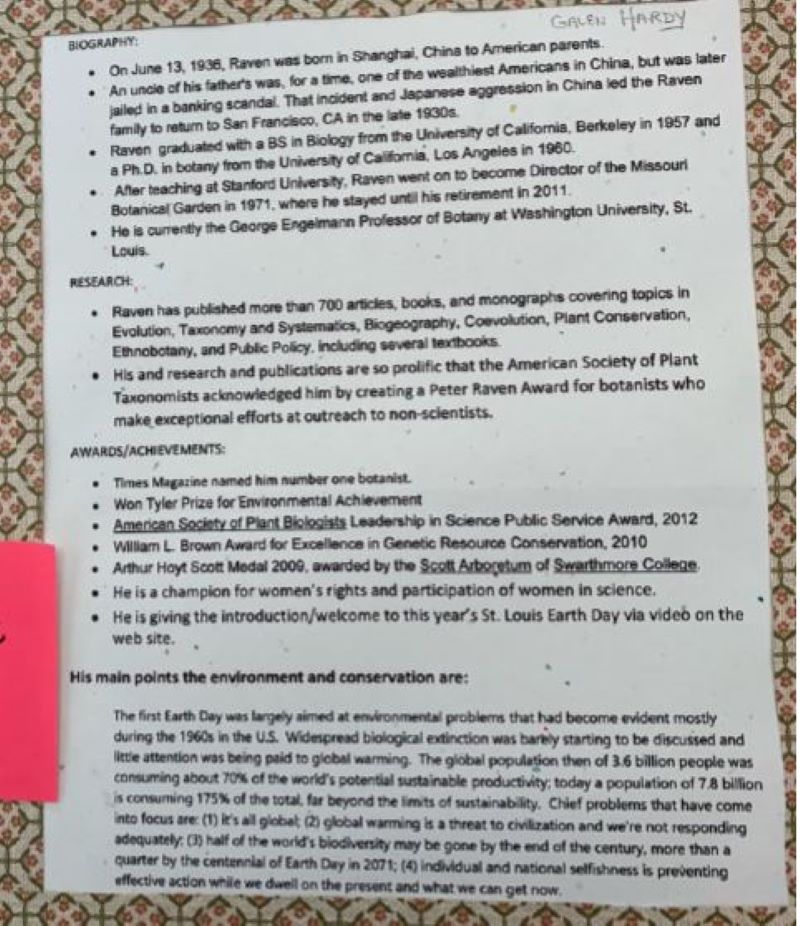 Agnus Arber by Garett Mann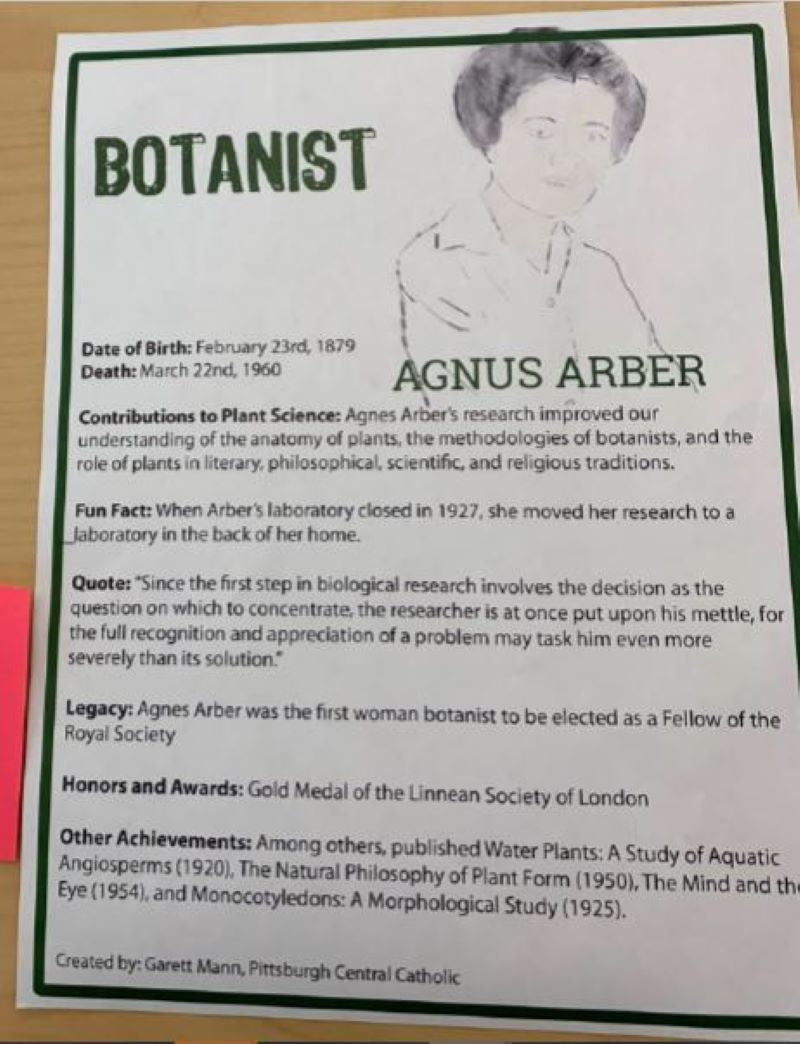 Ellen Hutchins by John Beeson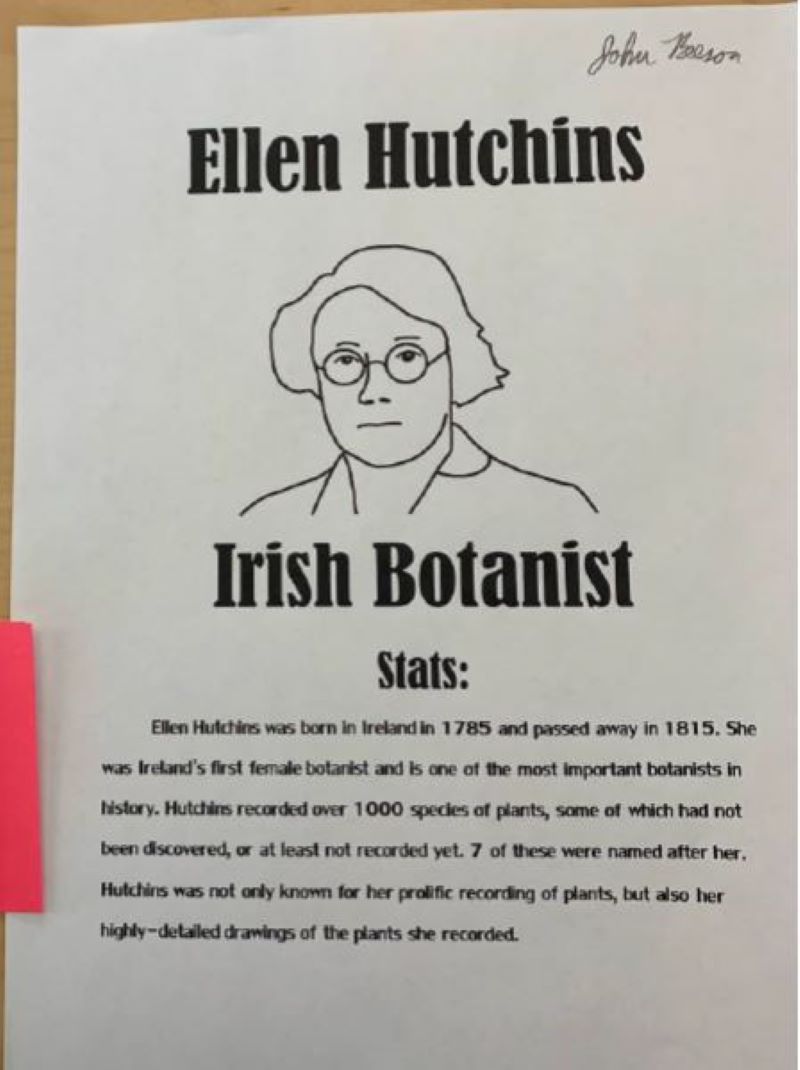 George Washington Carver by Ryan O'Toole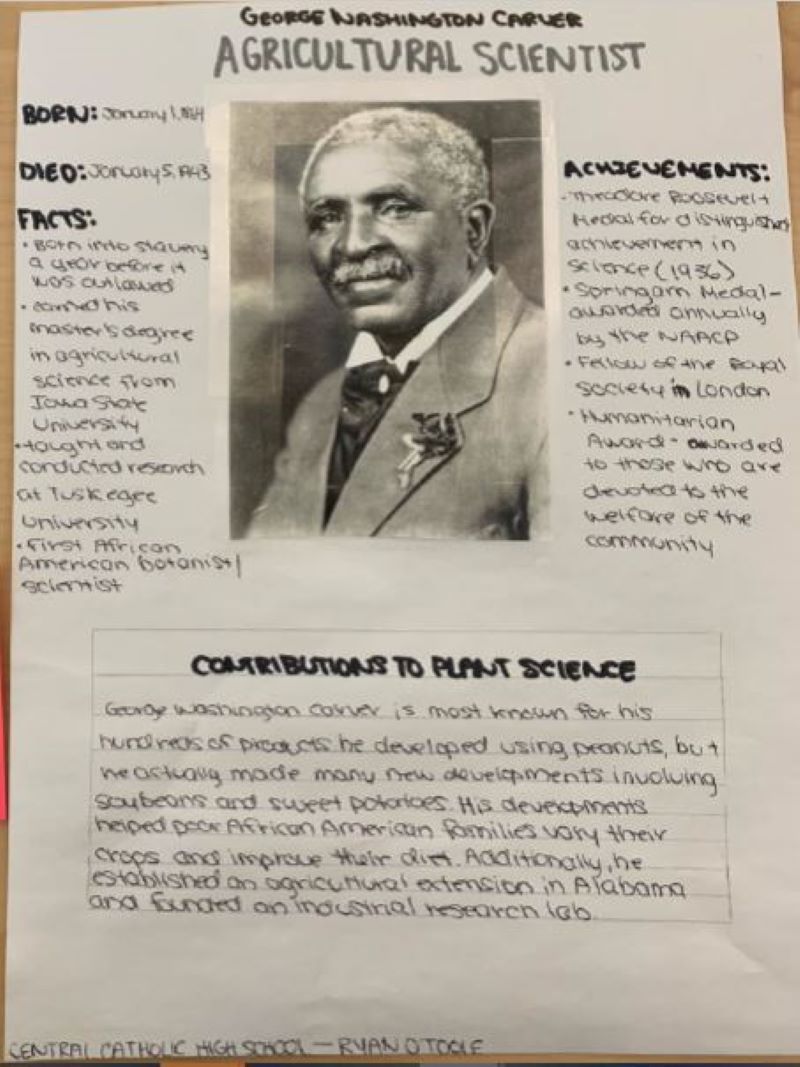 Marie Clark Taylor by Jack Kaczmarski
Penn-Trafford High School
Carolyn Finney by Ella Dindak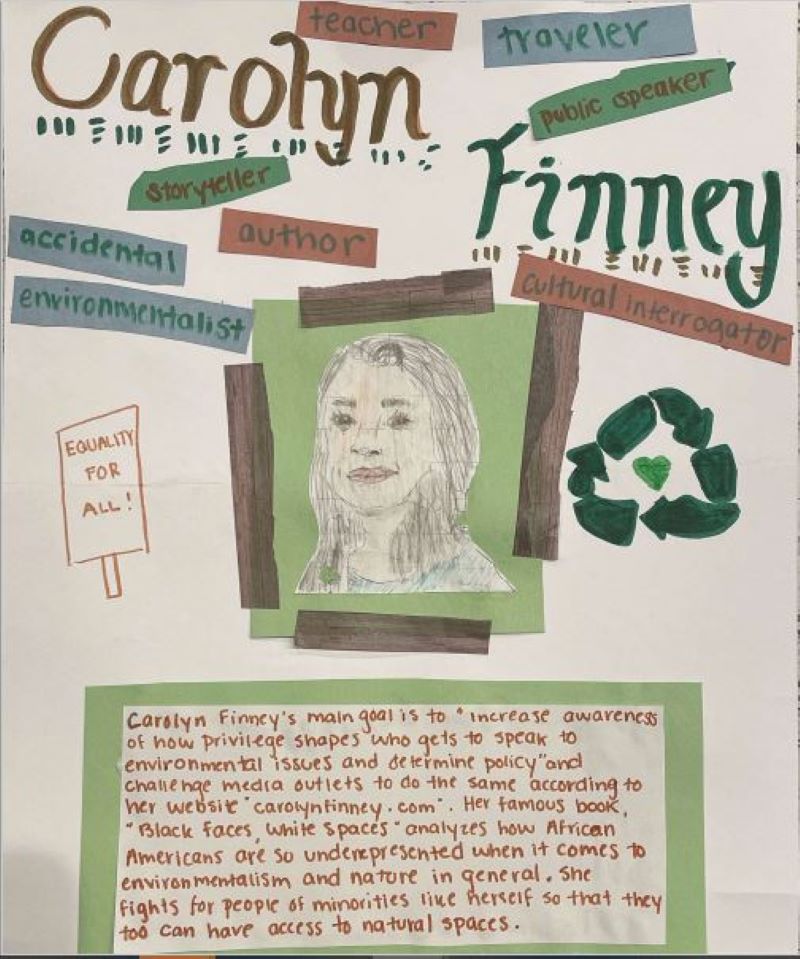 Tatiana Krasnoselskaia by Kate Malley and Mark Harris
Shaler Area High School
Alicia Lourteig by Caitlin Fedorek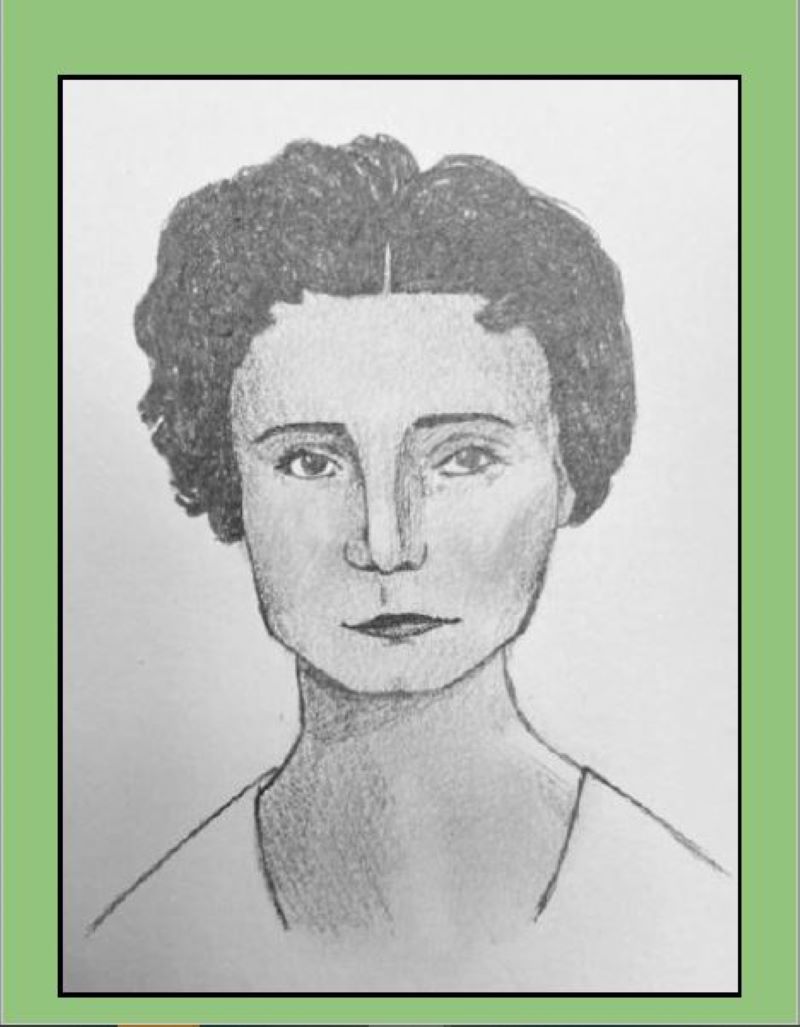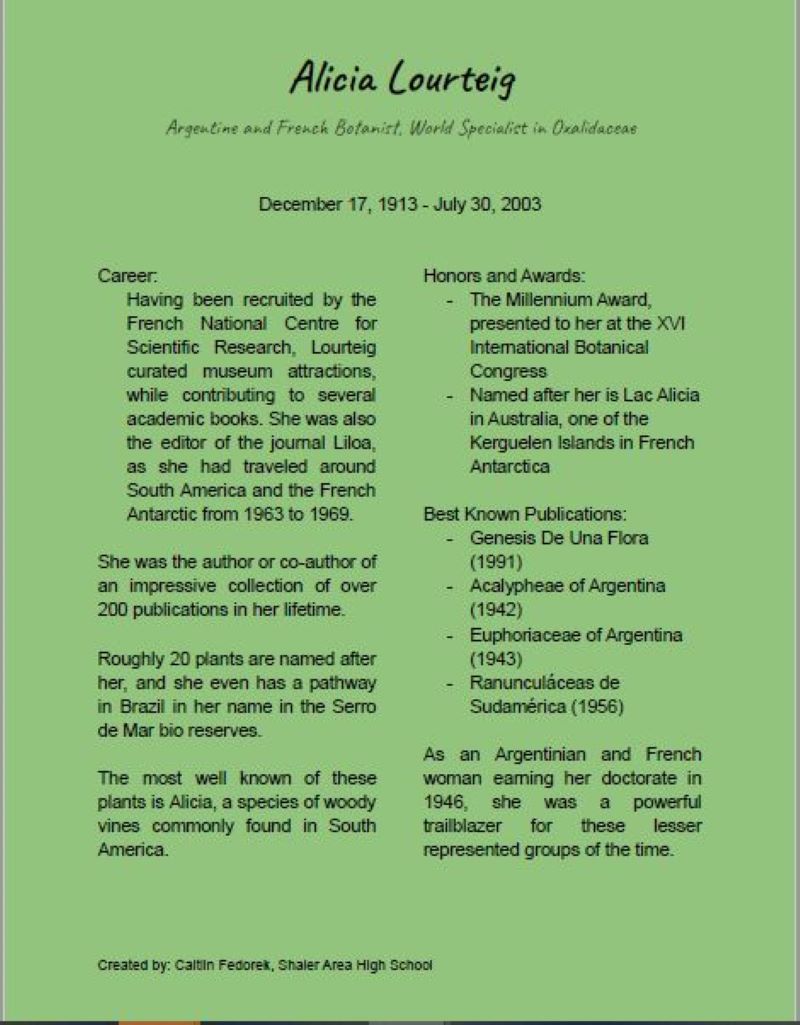 George Washington Carver by Anna Sholties and Jamie Eichmiller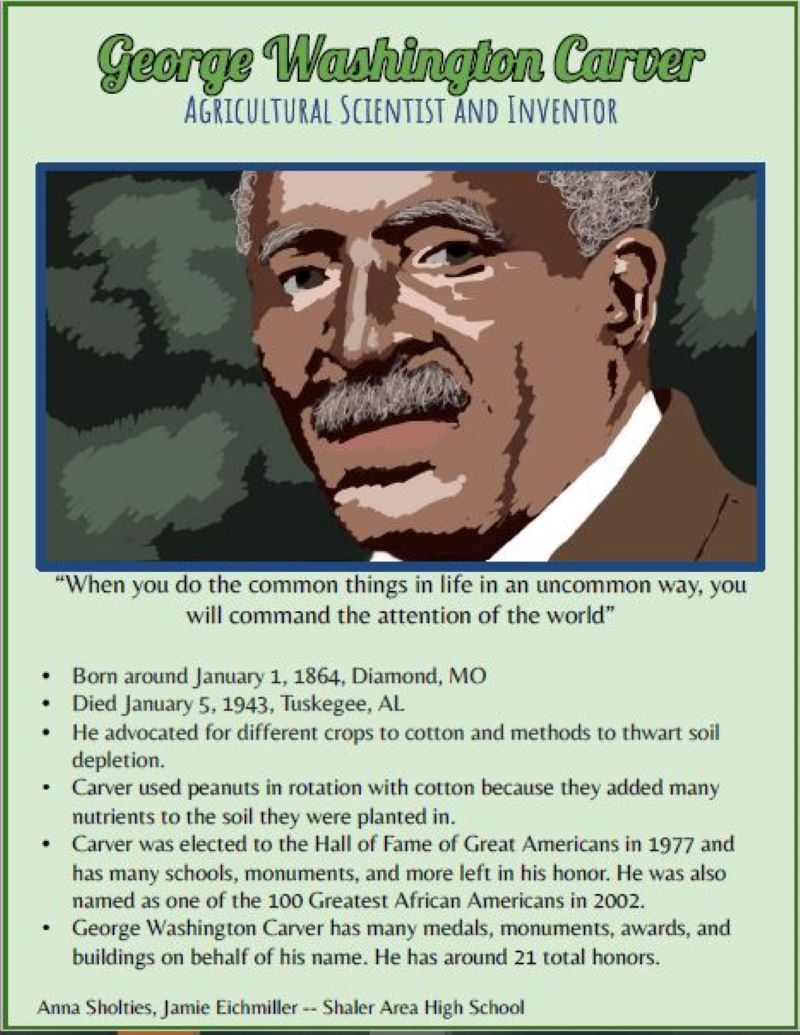 West Mifflin Area High School
Janaki Ammal by Mackenzie Cochenour and Zachary Jackene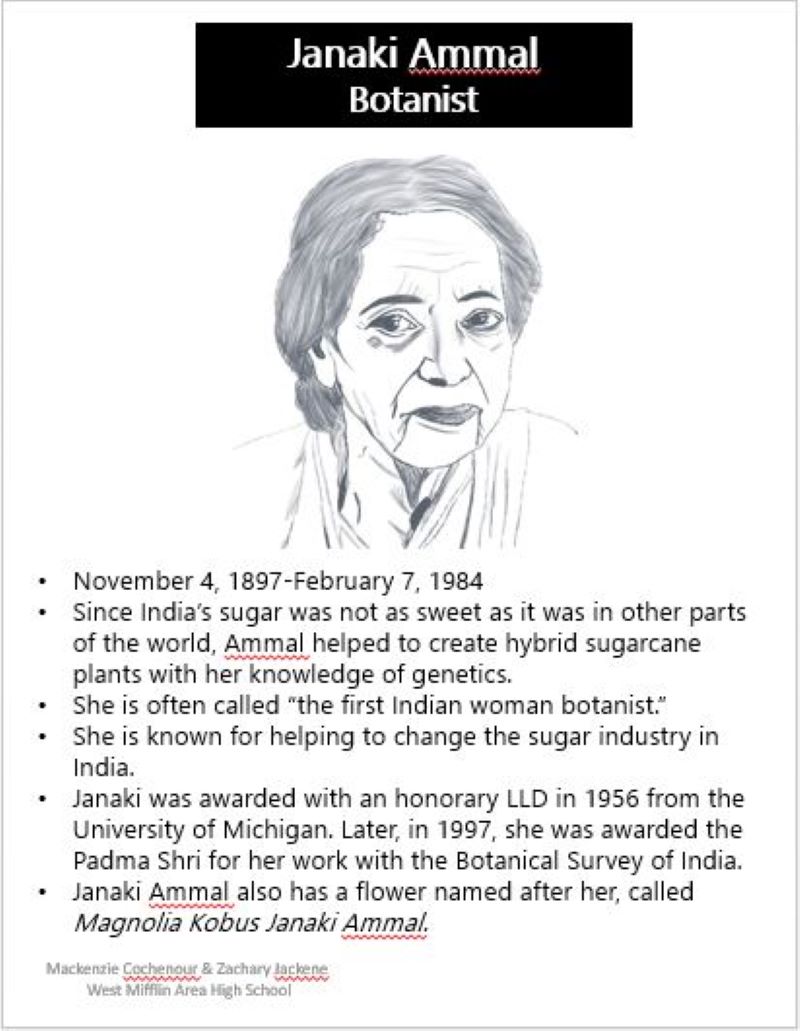 Janaki Ammal by Abby Chuba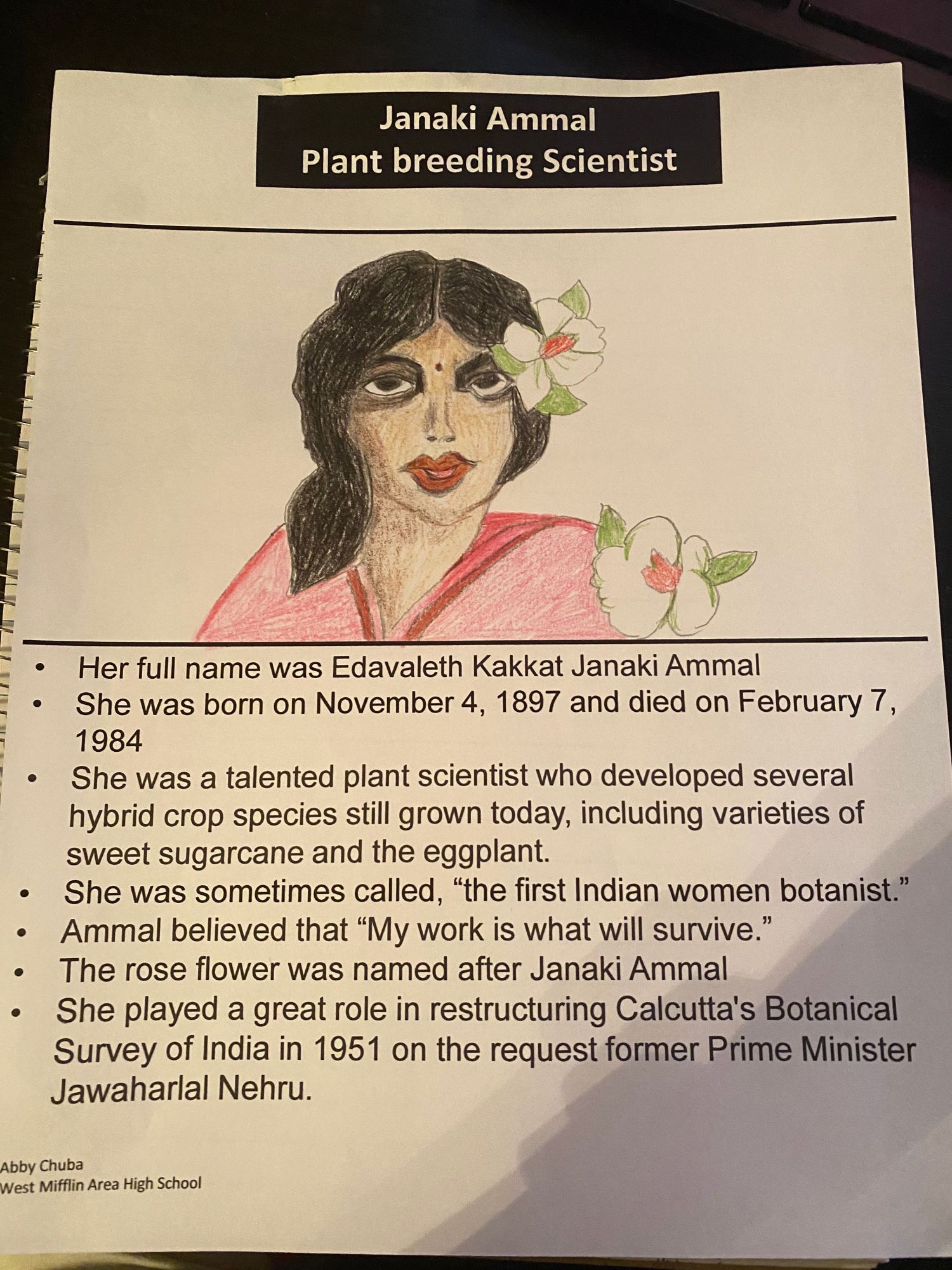 Thank you to all participating students for their hard work and diligence on their projects! We also want to thank the families and teachers who continue to support these students in their work! We look forward to seeing you next year for the 2021-2022 Fairchild Challenge!
Have questions? Contact Jennifer Torrance at jtorrance@phipps.conservatory.org.
Developed by the Fairchild Tropical Botanic Garden in Miami, Fl., and adopted by Phipps as a satellite partner in 2008, The Fairchild Challenge offers a menu of interdisciplinary challenges for grades 6 – 8 and grades 9 – 12, attracting students of diverse interests, abilities, talents and backgrounds. The Challenge empowers young people to engage in civic life and encourages them to become energetic and knowledgeable members of their communities.
Cover Art: Jeanne Baret by Lucy Snatchko, Burgettstown Area Elementary Center
Commenting is not available in this channel entry.