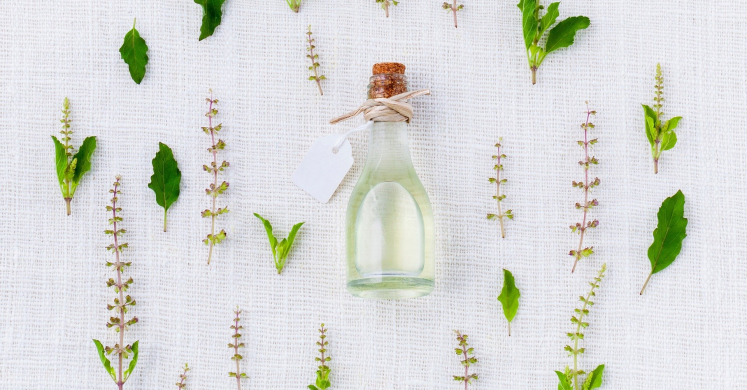 Summertime Herbs and Spices Webinar
What's the difference between an herb and spice? How do we store herbs and spices to maximize flavor, shelf life, and nutrient potency? Find out these answers and more in our recorded seasonal herbs class with UPMC Health Coaches and Let's Move Pittsburgh.
Class Materials: Summertime Herbs and Spices Powerpoint, Chimichurri Recipe, PennState Extension Food Herb and Spice Pairing Chart, Phipps Vegetable Gardening Guide
FAQS
What is the difference between an herb and a spice?
Herbs come from the leafy, tender green part of the plant. Basil, cilantro, oregano, thyme, rosemary, parsley, and mint are all herbs. Many herbs grow really well in temperate climates. In fact, some of Pennsylvania's most notable invasive species are herbs that were brought here from different countries, like garlic mustard!
Spices are the flowers, fruit, seeds, bark, and roots typically of tropical plants. Spices are usually dried before being used to season foods and come in whole and ground form. Note that whole spices will retain their flavor and potency much longer than ground spices. When a spice is ground, it's exposed to more oxygen, which speeds up the aging process.
This being said, a plant can be both an herb and a spice at the same time. We use both the leaves (cilantro) and seeds (coriander seeds) of the cilantro plant in different ways when cooking.
Do you have any recommendations for DIY no salt seasoning blends?
Although sodium is an important nutrient for the body, consistently consuming too much salt can have negative short and long term effects on our health. Thankfully, there are so many herbs and spices that serve as excellent flavor enhancers! If you are on a low-sodium diet and are at a loss for a table salt replacement, try out this salt-free seasoning blend recipe:
DIY No Salt Seasoning Blend:
5 teaspoons onion powder
3 teaspoons garlic powder
3 teaspoons ground mustard
3 teaspoons paprika (I love smoked paprika)
½ teaspoon celery seed
½ teaspoon white pepper
What herbs I can easily grow in Pennsylvania?
Growing a culinary herb garden in Pennsylvania can be both therapeutic and rewarding. Thankfully, our climate lends itself well to many medicinal herbs with rich flavors and powerful health benefits. Peppermint, rosemary, oregano, basil, lavender, thyme, cilantro, dill and lemon balm all flourish in the hot and humid Pittsburgh summer. In fact, I find that they grow a little too well! I often have endless shirt-buckets full of oregano, mint, and basil by mid-July. The Phipps Vegetable Guide is a great resource to use if you are looking to create a garden but aren't sure where to start. I use it all the time!
Have too many herbs to handle? Try out the ice cube method to preserve your summertime favorites.