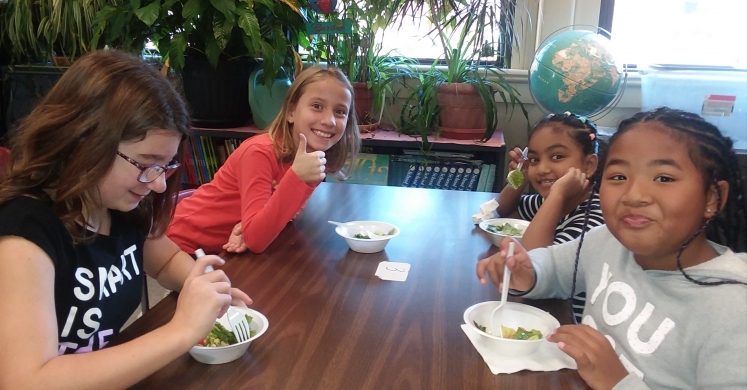 Health in Motion: Bellevue Elementary
This article is a part of a series called Health in Motion brought you by Let's Move Pittsburgh. Health in Motion is intended to showcase the efforts of schools and community organizations in the Pittsburgh region who are leading children to a healthier future. A new project with a guest author or interviewee will be featured each month. Let's Move Pittsburgh hopes that Health in Motion will encourage leaders to adopt healthy programs in their communities and inspire readers to make healthy changes in their own lives.

At Bellevue Elementary School there was great anticipation for the first harvest from our Tower Garden! Through a grant acquired through Let's Move Pittsburgh, Bellevue Elementary School in the Northgate School District was able to purchase a Tower Garden for the 2017-2018 school year. The students learned that a Tower Garden is a vertical, aeroponic growing system that grows plants with only water and nutrients rather than dirt. The students in grades, Kindergarten through 6th, also learned about healthy choices and good nutrition from Marsha Stamatakis, a nutrition intern from the University of Pittsburgh. The students were able to observe how quickly the plants grew in the Tower Garden.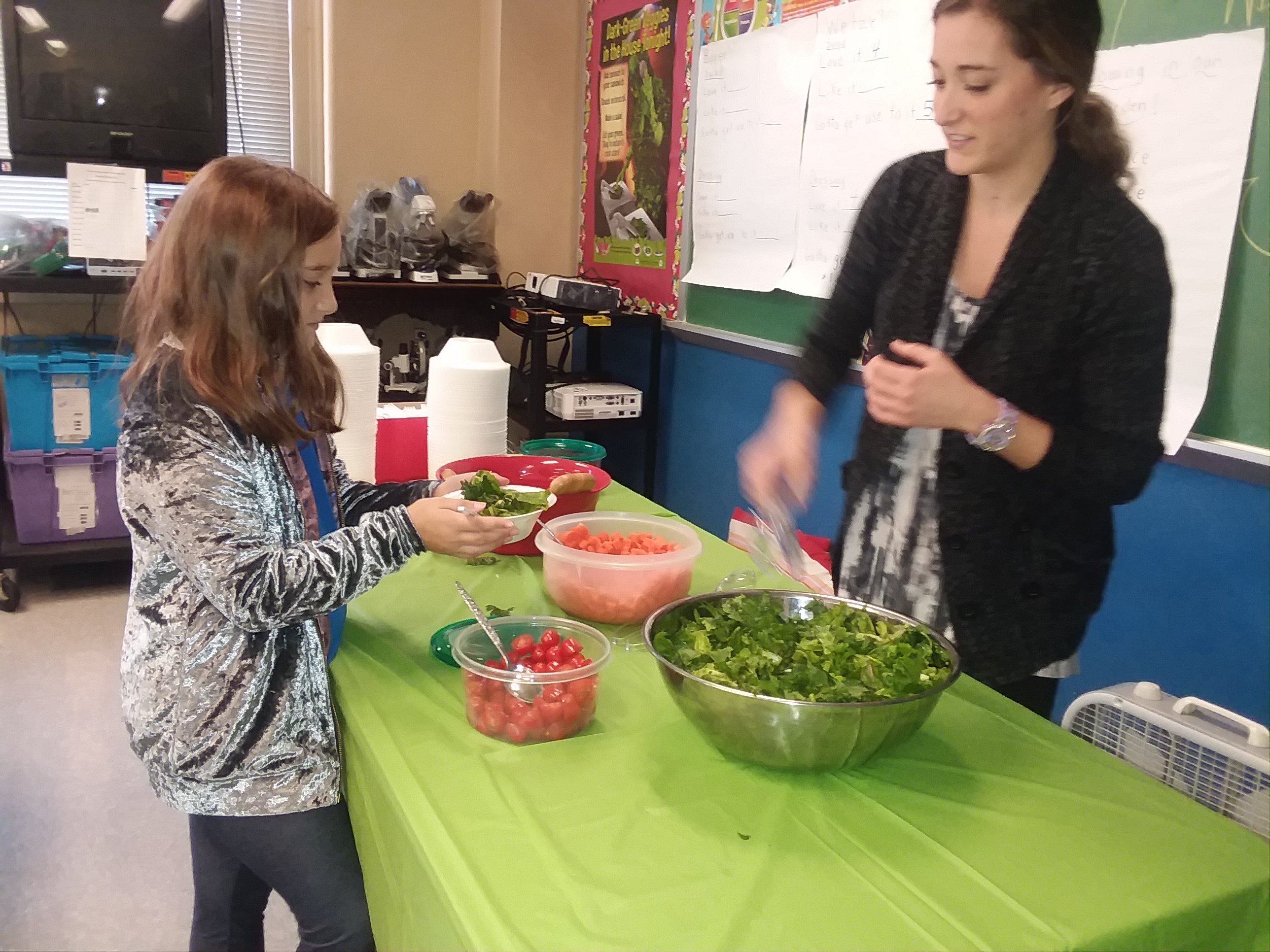 With the knowledge of proper nutrition, the students were ready to sample the vegetables grown in the Tower Garden. Students got a chance to taste a salad made from the vegetables grown in our Tower Garden. The dressing was made by 5th graders in math class using their measurement skills. The dressing consisted of chives, parsley and basil grown from the garden. Many students commented how they loved tasting the salad and trying out the dressing. After they had finished eating, students filled out a survey to reflect on eating and making healthy choices, which can be seen below.
Survey Results:
Kindergarten 5th Grade
Salad Salad
Love it! - 9 students Love it! - 19 students
Like it! - 5 students Like it! - 7 students
Gotta get use to it! - 5 students Gotta get use to it! - 10 students
Dressing Dressing
Love it! - 9 students Love it! -15 students
Like it! - 1 student Like it! - 8 students
Gotta get use to it! - 4 students Gotta get use to it! - 12 students
1st Grade 3rd Grade
Salad Salad
Love it! - 17 students Love it! - 20 students
Like it! - 5 students Like it! - 8 students
Gotta get use to it! - 11 students Gotta get use to it! - 3 students
Dressing Dressing
Love it! - 16 students Love it! - 19 students
Like it! - 3 student Like it! - 1 student
Gotta get use to it! - 7 students Gotta get use to it! - 6 students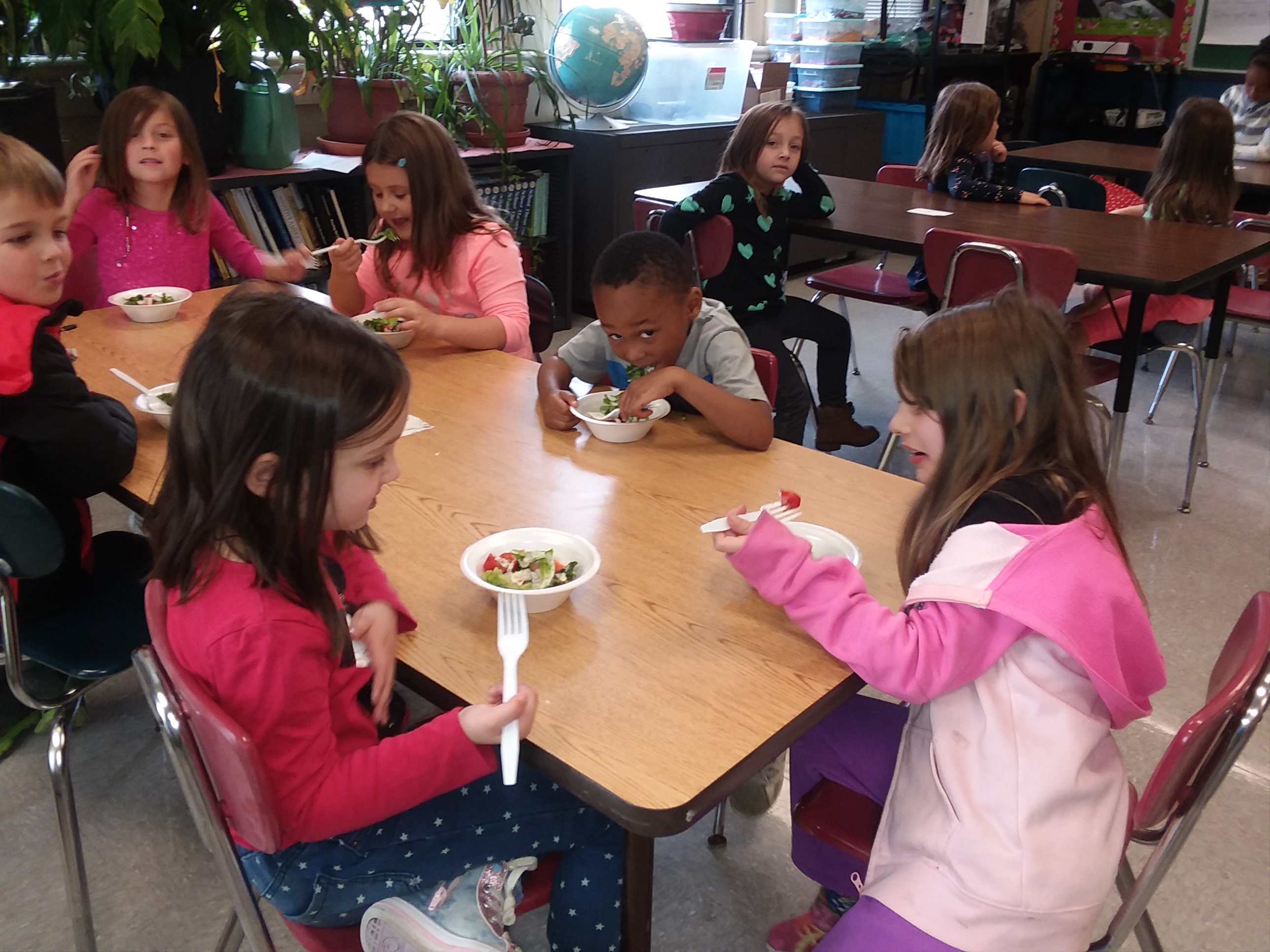 Comments from students about the Tower Garden Tasting:
"The Tower Garden is so pretty and really good. I don't really like salad, but this is amazing."
"The dressing, I love it! I want to come back for more."
"I always thought salad was bad, but I gave it a try. Oh man, it was great. It was delicious. I could eat it all day."
"It tasted really good and everything tasted nice. I love it."
"It tasted amazing. I wanted to get 500,000,000 more bowls of salad. I loved the home made dressing. It tasted good all together."
"I love the Tower Garden."
"It was good and fresh."
"It was my first try eating a salad. I think it is good for my first time."
"I love it so much I am going to have salad for dinner tonight."