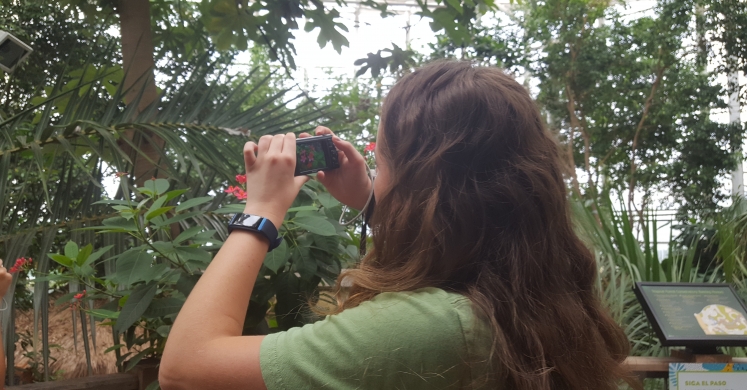 Learning for a Greener Future 2019: Week 5
The Learning for a Greener Future internship is a six-week program offered by Phipps to Pittsburgh-area high school students. Cheyenne Griffin and Cody Jones completed the internship last summer and have returned this year as Intern Leaders. In this blog they will document the interns' weekly experiences and share their insights and ideas!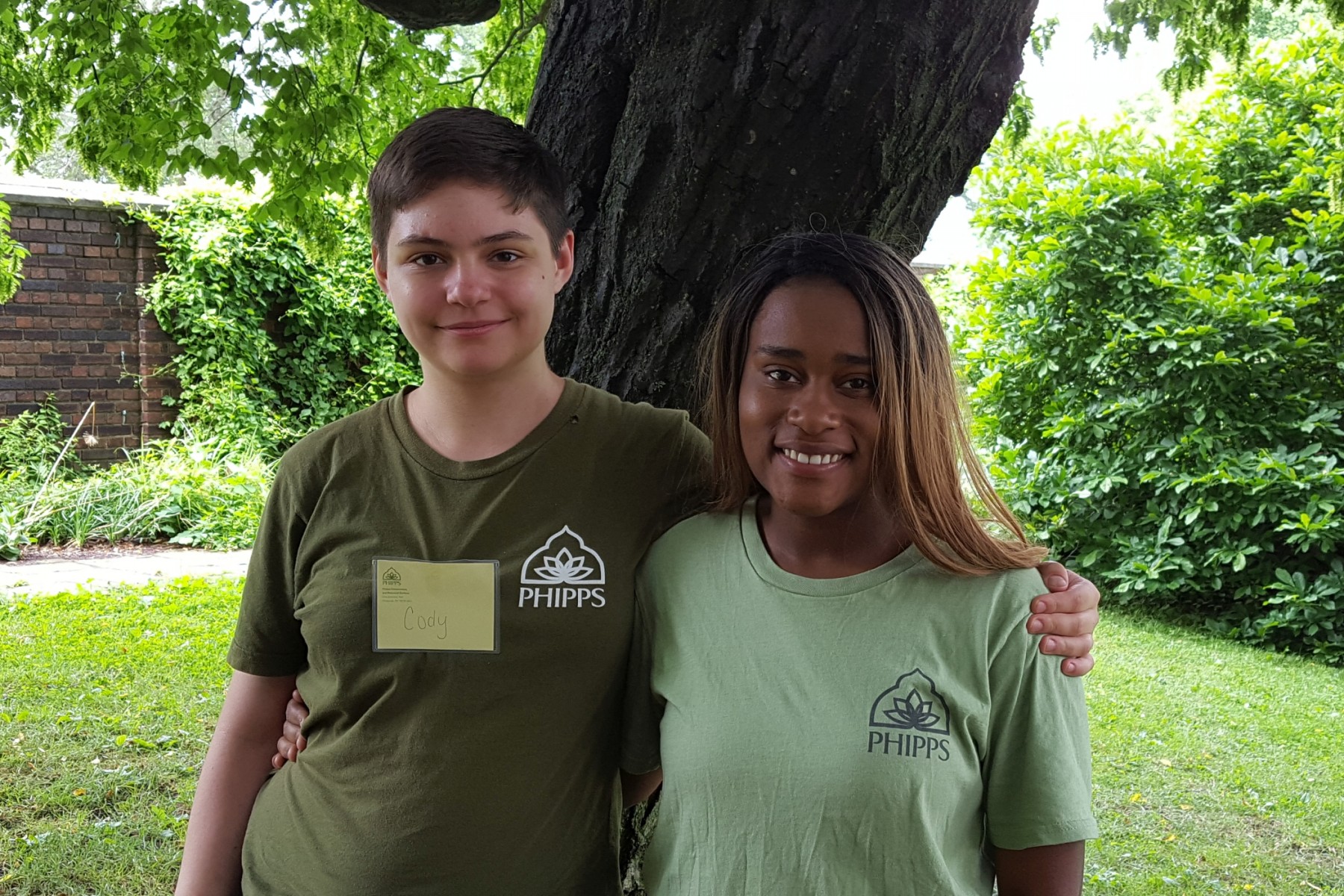 Welcome to our Week 5 blog! In this penultimate update, we'll be telling you what we, the Learning for a Greener Future interns, participated in this week here at Phipps.
We began our week on Monday with individual shadowing of the Phipps horticulture staff, assisting them with their day to day tasks. We had a busy afternoon - Dr. Sara Kuebbing, a professor at the University of Pittsburgh and curator of the Plant Love Stories blog, came to speak with us about her work and her journey. Plant Love Stories is a blog that runs on community submissions in which people share stories of plants with special significance to them, to show people that everyone has a connection to plants whether or not they realize it. We were encouraged to submit our own entries to the blog. After that, we took a quick walk through Schenley Park to prepare for Tuesday's Walk and Talk program. These are an informal series with Let's Move Pittsburgh aimed to connect with Pittsburgh families and help them with healthy eating and maintaining an active lifestyle. We were going to assist with this program, and we walked the trail to get an idea of what to expect. After the trail, we met with Adam Hass, Phipps' Interpretive Specialist, to get a tour of the Phipps Center for Sustainable Landscapes and learn about its environmentally friendly features.
On Tuesday, we participated with Let's Move Pittsburgh for their Walk and Talk program. We made colorful beet hummus with community members and went on a nature walk. After that, Debbie Roth, our program evaluator, spoke to us about public speaking techniques and her own experiences. That afternoon, we met with Dr. Ryan Gott, Phipps' IPM specialist. IPM stands for integrated pest management, and describes a way in which to manage pests in a minimalistic and environmentally friendly manner. Dr. Gott manages pests with simple solutions, like manual removal and spraying plants with water. Sometimes, he can even introduce bugs that would naturally eat the pests present on the plants. We capped off our day by working on the paper lanterns that we will be displaying in the fall show.
We kicked off Wednesday morning in new horticulture groups. Each group shadowed a horticulture staff member and assisted them in their section of the conservatory. During the afternoon, both the high school interns and the college horticulture interns attended the Green Career Panel in the CSL. In this panel, local professionals in green careers come together to speak about their journeys and answer questions. This year, we hosted Qiyam Ansari from Pittsburgh Food Policy Council, Dr. Plaxedes Chitiyo from Duquesne University, Erica Jackson from FrackTracker Alliance, and Julie Mallis from Bike PGH. It was wonderful to hear from this diverse panel and get some ideas for our own future careers.
On Thursday, our morning was spent cooking, as usual. This week, Rosemarie Perla from Slow Food Pittsburgh guest starred in the kitchen. We made a creamy zucchini pasta, a citrus romaine salad, and blueberry crisp for dessert. The romaine for the salad came directly from Phipps' hydroponic garden. Our lunch was fantastic, and this will unfortunately be the last time during our internship that we will be cooking. Doug Oster was back in the afternoon so that we could narrow down our photo choices for our fall photo exhibition. We had taken many good pictures throughout the internship, so it was hard to choose just two! The exhibit formally opens November 2019. The rest of the day, we had fun working with one of the summer education camps for young children. We buddied up with a camper each and drew flowers in the outdoor garden, and assisted with snack time.
Overall, this was a really busy and fun week! We got to meet and learn from a lot of guest presenters, and as we head into our final week here at Phipps, we can only hope to learn more!