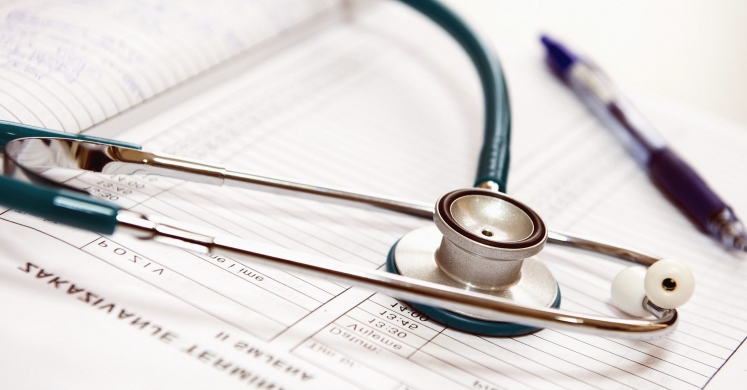 Meet a Scientist: Nadia Jones and Jennifer Jones
All of the researchers featured on our Meet a Scientist Saturdays have been trained through Phipps' science communication workshops. If you are young professional or graduate student in the sciences and you are interested in the workshop or participating in a Meet a Scientist Saturday, check out our websiteor email our science education outreach manager Dr. Maria Wheeler-Dubas for more information.
For this month's Meet a Scientist Saturday, here is a unique opportunity to talk science careers with two folks who are vital to a nationwide research program but don't directly spend time in a lab themselves. Nadia Jones and Jennifer Jones are both a part of the University of Pittsburgh's extension of the National Institute of Health's All of Us program—a massive initiative to better understand human health so that in the future, healthcare decisions can be based more on individual patients rather than broad trends. Jen and Nadia will be in Palm Court on Saturday, August 18, from 1:30-3:30 pm; be sure to stop by!
Introduce yourself in 5 sentences or less:
Nadia: My name is Nadia Jones, and I am thrilled to work at Pitt's Clinical and Translational Science Institute (CTSI). Our team helps bring health sciences to a range of communities. As a Community Engagement Coordinator for the All of Us Pennsylvania Research Program, I get the opportunity to help advocate for diversity in health research on a national scale.
Jen: Hi everyone! My name is Jennifer Jones and I am the Executive Director for the Training and Education Center, as part of the All of Us Research Program. I have a background in health communication, public health and program planning and evaluation. Health literacy is my biggest public health passion.
Why did you get involved in health research?
Nadia: I realized early on that too often, small differences can lead to health disparities. Adequate and accurate representation of diverse communities in health research can help eliminate health disparities and create tailored, more inclusive health care. I jumped at the opportunity to help shine light and improve this issue.
Jen: Public health sits at an interesting crossroad between healthcare, policy, the environment, personal health, community health…it is truly fascinating! I focus on community-engaged research, meaning that community members feel empowered to understand research and are recognized as a key part of the research process.
What is the most exciting thing you've ever done at work?
Nadia: I really enjoy having conversations that many people and institutions tend to avoid. Our Urban League partner, Erricka Hager, and I hosted a roundtable discussion exploring why racial/ethnic minority groups lack a presence in health research. We discussed a range of topics including mistrust, barriers, and historical wrongdoings.
Jen: My team is currently working on national training and educational deliverables about genetics and research ethics. When those get released, it will be awesome to know they are impacting and empowering thousands of people around the country.
What is your favorite part of your job?
Nadia: My favorite part of community engagement for a national research program is having the opportunity to experience the humanity behind the science. I interact with real people. I see their curiosity, skepticism, excitement and indifference. I get to explore those feelings through a genuine, education-driven conversation.
Jen: In my new role as Executive Director, I enjoy thinking about high-level strategies for engagement and education to a wide range of audiences.

If you weren't involved in health research, what would you be?
Nadia: I have an inclination towards advocating for diversity. If I was not involved in health research, you would find me somewhere between the clinical and administrative sectors of health care.
Jen: I would definitely be a doctor…if only I liked chemistry more! I love being in the health field, but a part that focuses on public health and ensuring that researchers think about community as they design, implement and disseminate their research.
Why is science education important?
Nadia: Science education is important because the future of human health and health care depends on it. Let us also not forget that ease of access to education and health resources can make a world of difference. I believe that science and research can help influence not only legislative but also social change.
Jen: Because of ever-advancing technology, science is changing what we know, especially as it relates to our health. Still being early in my career, I am so excited about the discoveries that will be made in the next few decades! What is most important is that those discoveries benefit everyone, which is why I believe in the mission of the All of Us Research Program so much! I encourage everyone to learn more at www.joinallofuspa.org.