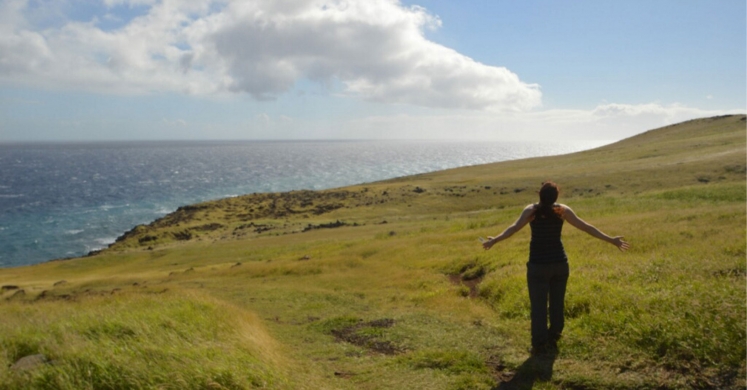 Moving on to Maui
As part of the three-year planning and design process behind our upcoming Tropical Forest exhibit, Julianna Razryadov and Adam Haas are traveling to Hawaii to study first-hand the region's biodiversity hotspots, natural resources and culture. Follow their adventures!
It's time to move on to Maui. We leave early for our flight, partly because of travel anxiety and partly because we are excited to leave the concrete of Waikiki. Our flight gives us the chance to see the landscape from a bird's eye view — cinder falls where massive pieces of the earth fall after an eruption, smaller craters, possibly from small secondary eruptions, the extreme jagged edge of the crater surrounded by very low very flat land. This landscape looks both prehistoric and completely new — as if the planet birthed this 'Āina just now.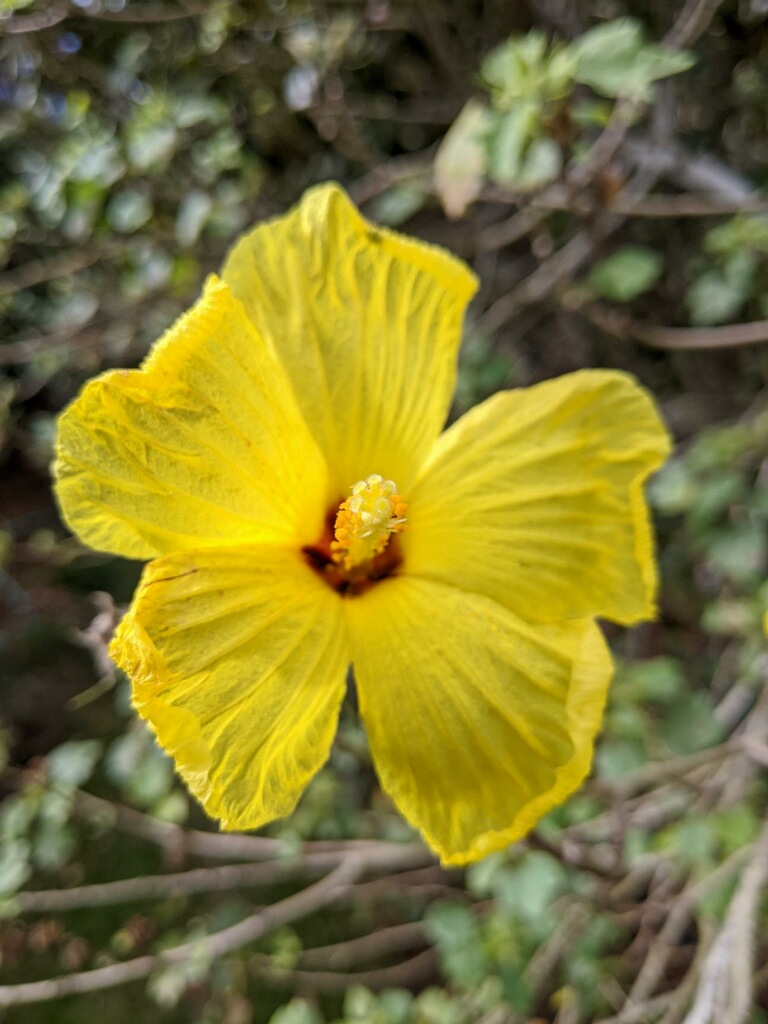 As soon as we get off the plane, we are headed to D.T. Fleming Arboretum. David Fleming was a mainland rancher who was hired as a ranch manager on Maui in the early 1900s. He created his fortune through the development of the pineapple industry. Fleming experimented in reforestation and hydrology in Maui with both native and introduced species. The Arboretum was one of his projects on the island — an effort to maintain species that were disappearing from the land. The arboretum is devoted to showing examples of native, endemic and endangered species, as well as a few species that are extinct in the wild. This method of conservation was different than others we have seen on our trip and read about. Stemming from the ideas of specimen preservation, the goal of the Arboretum is to maintain examples of species from Hawaii and operate as a garden as trees are pruned for maintenance, pathways mowed for easy walking and each tree is identified with a tag. It was interesting to see and visually compare species in close relation, most of which I would never get to see in the wild.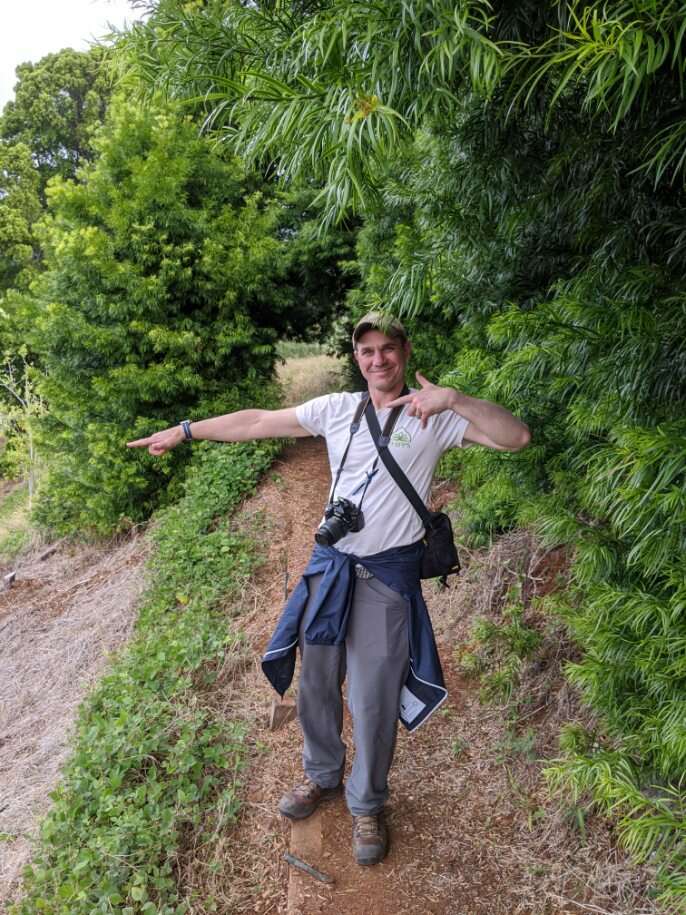 My favorite part of this visit actually had nothing to do with plants. A family friend of the Flemings came by after working on his taro patch at his family land with his ukelele to hang out, eat and play a few tunes. Robert played, looking out over the ocean that he surfs, beyond the land he cultivates. It was beautiful.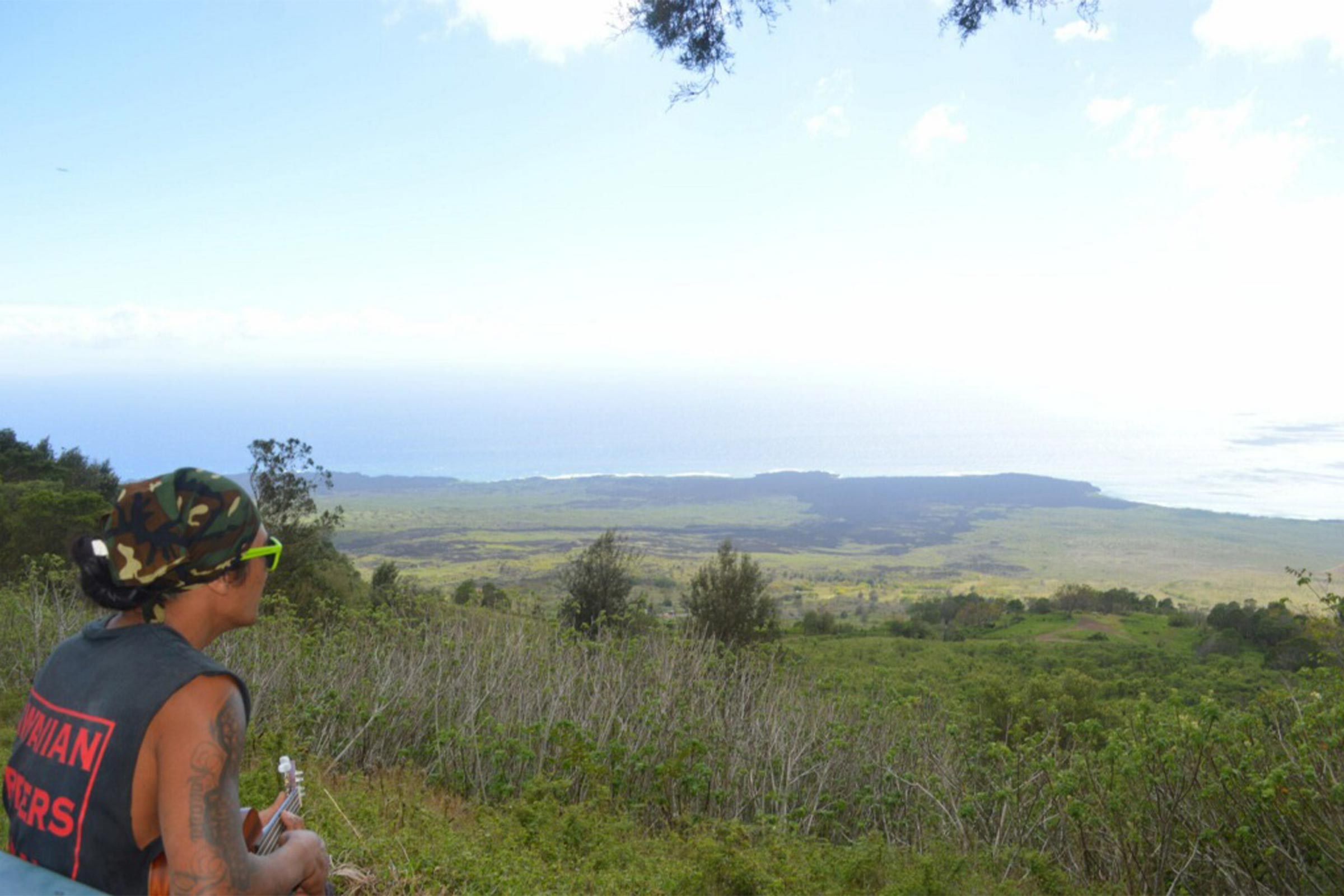 Following this came the amazing and often terrifying road that follows Maui's coastline heading to the town of Hana, or the land of the white mist rain. The one lane "highway" reveals a landscape of black porous volcanic rock holding grasslands and short contorted trees. The road moves through the dry tropics, a unique ecosystem that used to be one of the predominant landscapes on the islands. Hana moves back into a wet system. Waterfalls grace the landscape, often falling sharply off the cliffside embankments. This land is special.
Tomorrow we see Kahanu Garden, a National Tropical Botanical Garden. I am excited to see a landscape where the flora is displayed for education and used by the community. I'm looking forward to feeling connected to this land, to look back to how it was in the past so that we can learn what we need to do in the future.
Select photos © Julianna Razryadov and Paul g. Wiegman