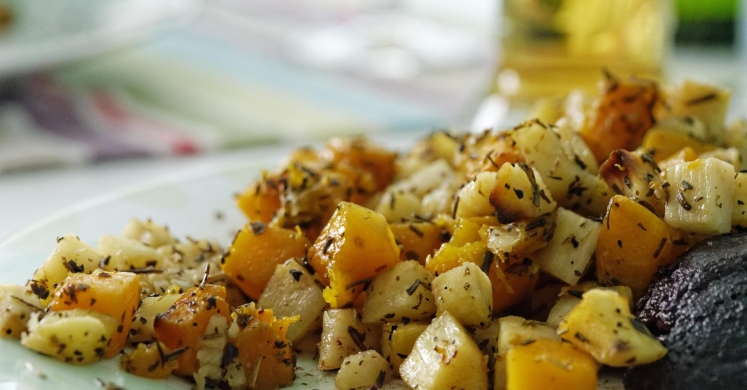 Veggie Packed Breakfast Hash
With limited seasonal produce available, it's easy to get in a recipe rut during these long winter months. Embrace the root vegetable bounty this chilly season provides with a warm, smoky breakfast hash.
Veggie Packed Breakfast Hash
Prep Time: 10 minutes Cook Time: 20 minutes Servings: 6-8
Ingredients:
3 medium sweet potatoes, diced
2 medium carrots, diced
2 tablespoons olive oil
1/2 head green cabbage, chopped
1 large green pepper, chopped
1 medium onion, chopped
1 tablespoon minced garlic
3/4 pound frozen sweet corn
2 teaspoons chili powder
2 teaspoons dried thyme
2 teaspoons dried oregano
1 teaspoon black pepper
1 teaspoon salt
Directions:
Steam potatoes and carrots until cooked; a fork or knife should slide through vegetables when done. Cool for 15-20 minutes.
Heat oil in pan over medium heat. Lightly sauté cabbage, pepper, onion, garlic and corn in olive oil until just soft, approximately 8 minutes.
Toss together with all the spices.
Serve with a side of scrambled eggs or tofu for an added protein boost.