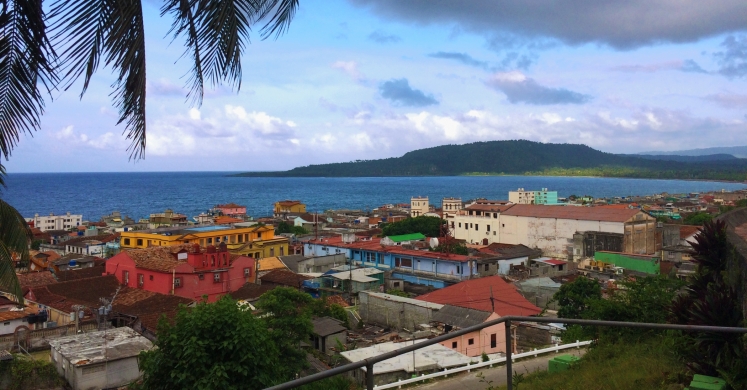 Parks and Hikes in Baracoa, Cuba
As part of the three-year planning and design process behind our upcoming Tropical Forest exhibit, Dr. Emily Kalnicky and Jordyn Melino are traveling to Cuba to study first-hand the region's biodiversity hotspots, natural resources and culture. Follow their adventures!
Today we began the four-hour drive from Santiago de Cuba to Baracoa, along a serpentine road called La Farola, with many bridges and winding turns along a steep cliffside. The vegetation changed drastically along our drive from agave and palms on a rocky edge, to lush pines (Pinus cubensis), cacao (Theobroma cacao), sugar cane and banana.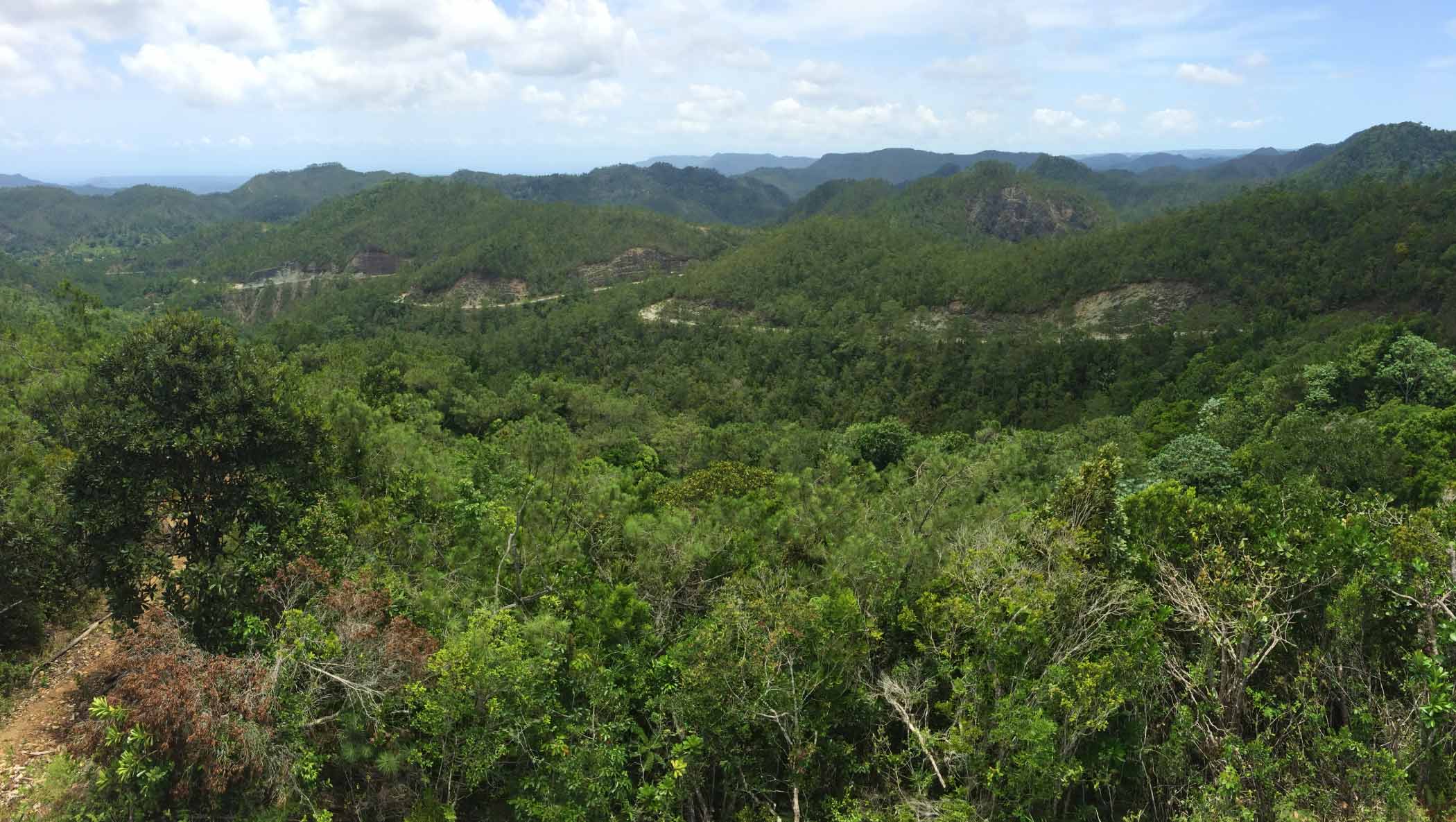 We stopped at Mirador del Gobernador, which was a lookout that had a great view of Guantanamo Bay. At the lookout tower we met an individual with binoculars and a binder full of images from the military base. One of the pictures included the US entrance and the Cuban entrance, and the "no man's land" in the space in between.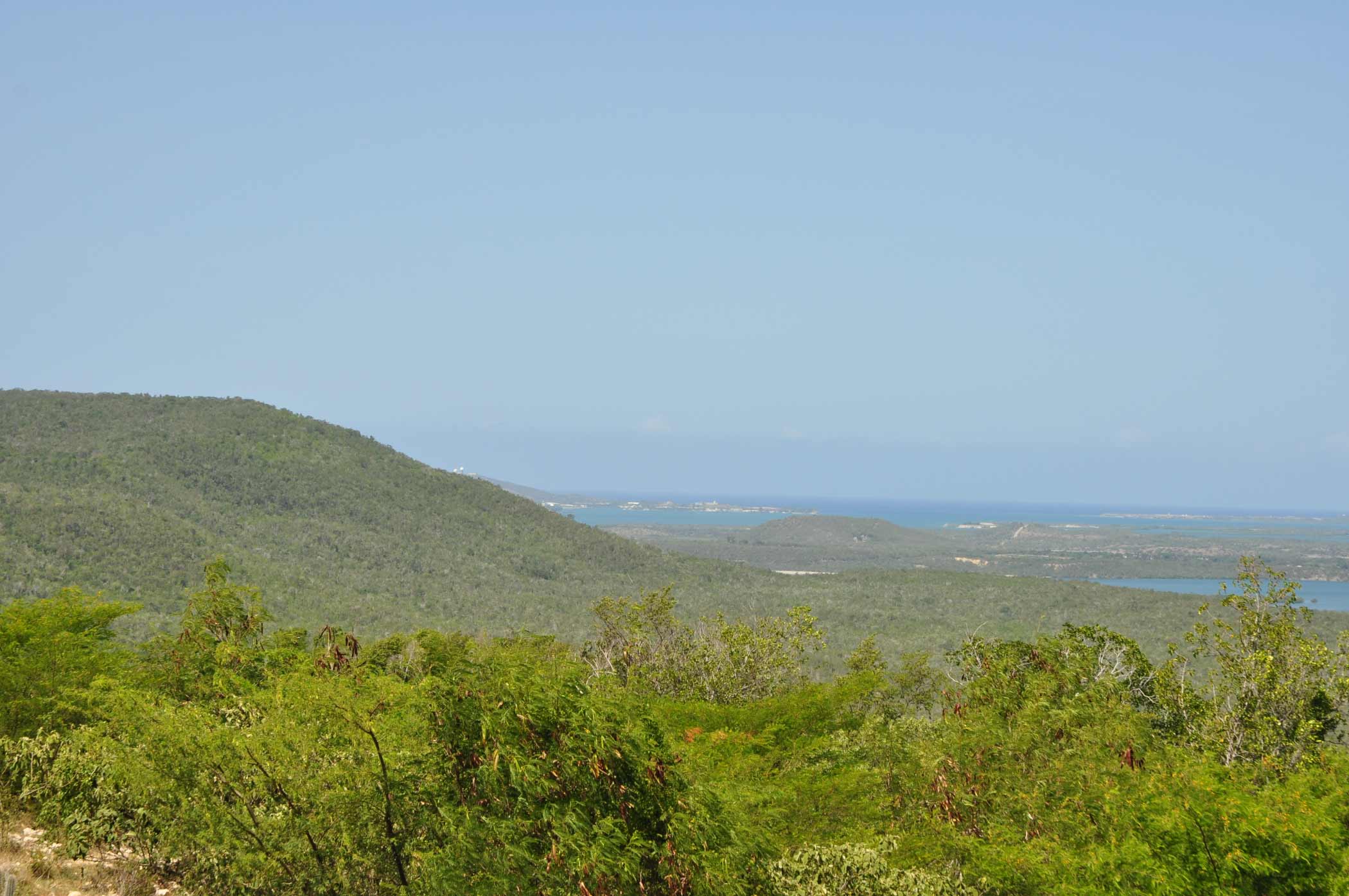 We also stopped at Alto de Cotilla's highest point for a great view of the serpentine road and vegetation, and continued the journey to Baracoa, which is located in part of the Cuchilla del Toa Biosphere Reserve.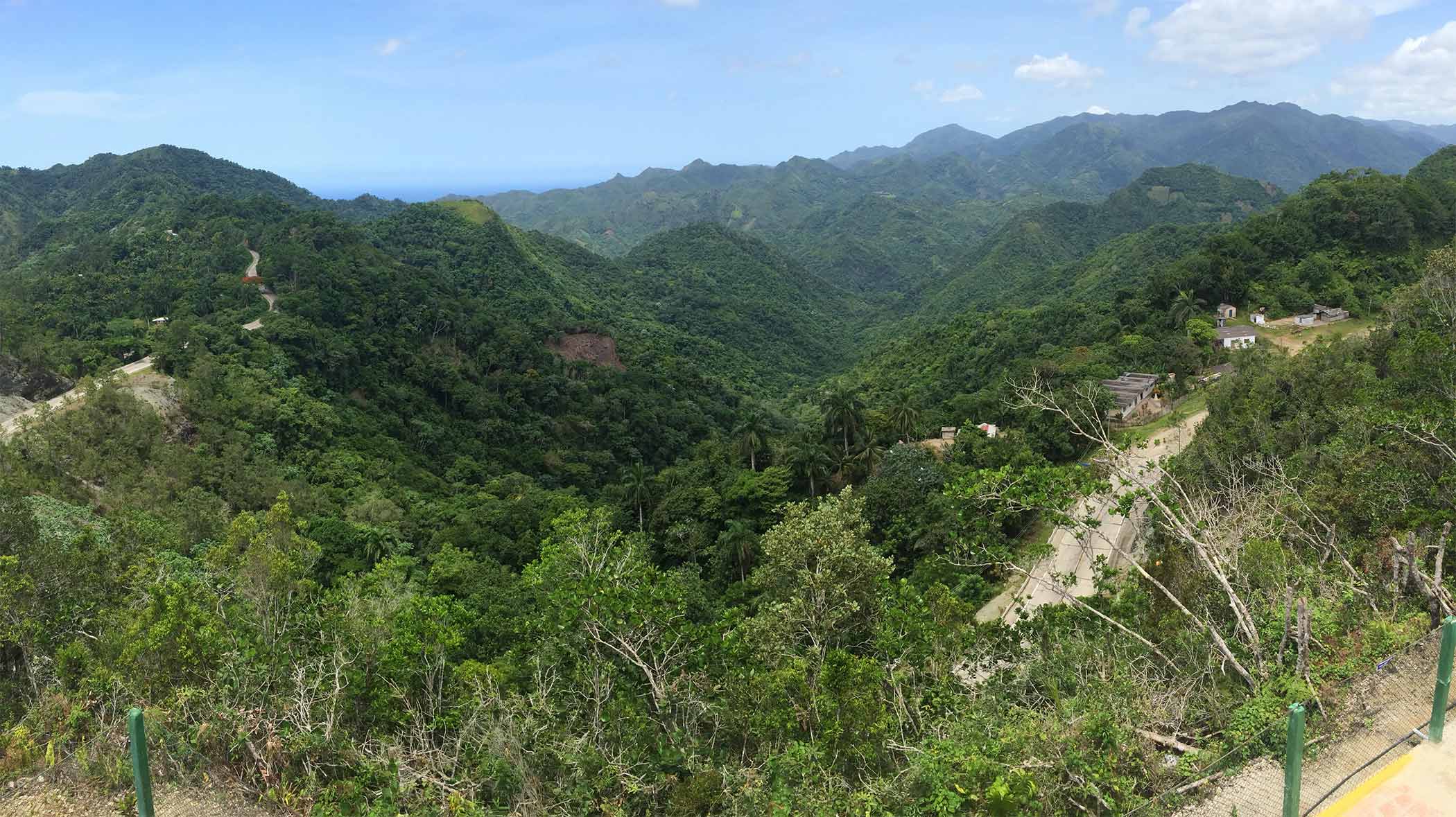 We ate our lunch at Restaurante la Punta, which sits along the Atlantic ocean, at a restaurant that used to be a part of the old La Punta fort. The shrimp, rice, and vegetables tasted fresh and light, and the chocolate ice cream was fighting for a region known for its chocolate.
After lunch we met with Rafael, who is an environmental specialist located at Parque Nacional Alejandro de Humboldt. He told us about the history of the park, which was created in 1996 and is considered the most important and biodiverse location in Cuba and the entire Caribbean. The park is named after Alexander von Humboldt, a German scientist who first came to Cuba in 1801 and identified many of its plant species, and this is the only park in Cuba named after a historical figure. The site was designated as a UNESCO World Heritage Site in 2001 and contains 70,000 hectares of forest, with 26 square kilometers of mangroves and lagoon. The park is a popular tourist destination and an important biodiversity hotspot. Apparently 2% of the world's flora and fauna are found here. The location is a true rainforest, with average humidity between 90 and 92% and the highest rainfall across Cuba. There is a high percentage of endemism in the area (70% of flora are endemic), with close to 30% of the endemics occurring only in this region. The rocks that cover the area are difficult for many types of plants to grow on, so adaptation has led to survival and the production of many endemics.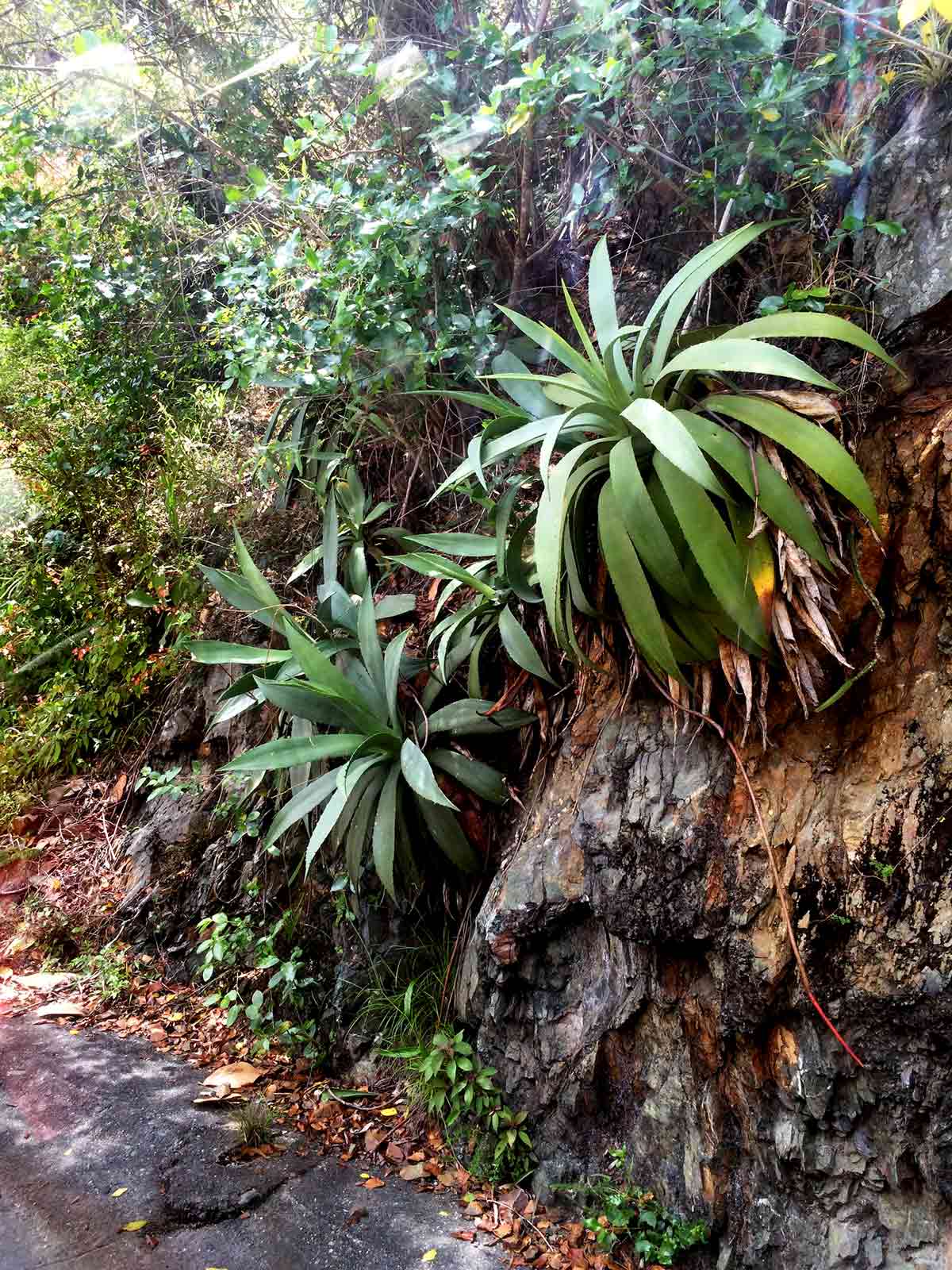 Rafael also talked to us about El Yunque, which is visible from our lodging. The hike is a steep, up and down 8 km trek, which boasts a beautiful view and the promise of endemic flora and fauna along the way. We will be visiting El Yunque in two days on the morning we head off from Baracoa. We are very much looking forward to exploring the endemism in this unique biodiversity hotspot.
We then explored Baracoa, learning about the history of the city, which is the oldest city in Cuba, seeing the statue of Christopher Columbus, and exploring the Catedral de Nuestra Senora de la Asuncion, where the Cruz de la Parra is housed. This cross is the only surviving cross that Christopher Columbus placed on his voyage in 1492 and is made of local Cuban wood.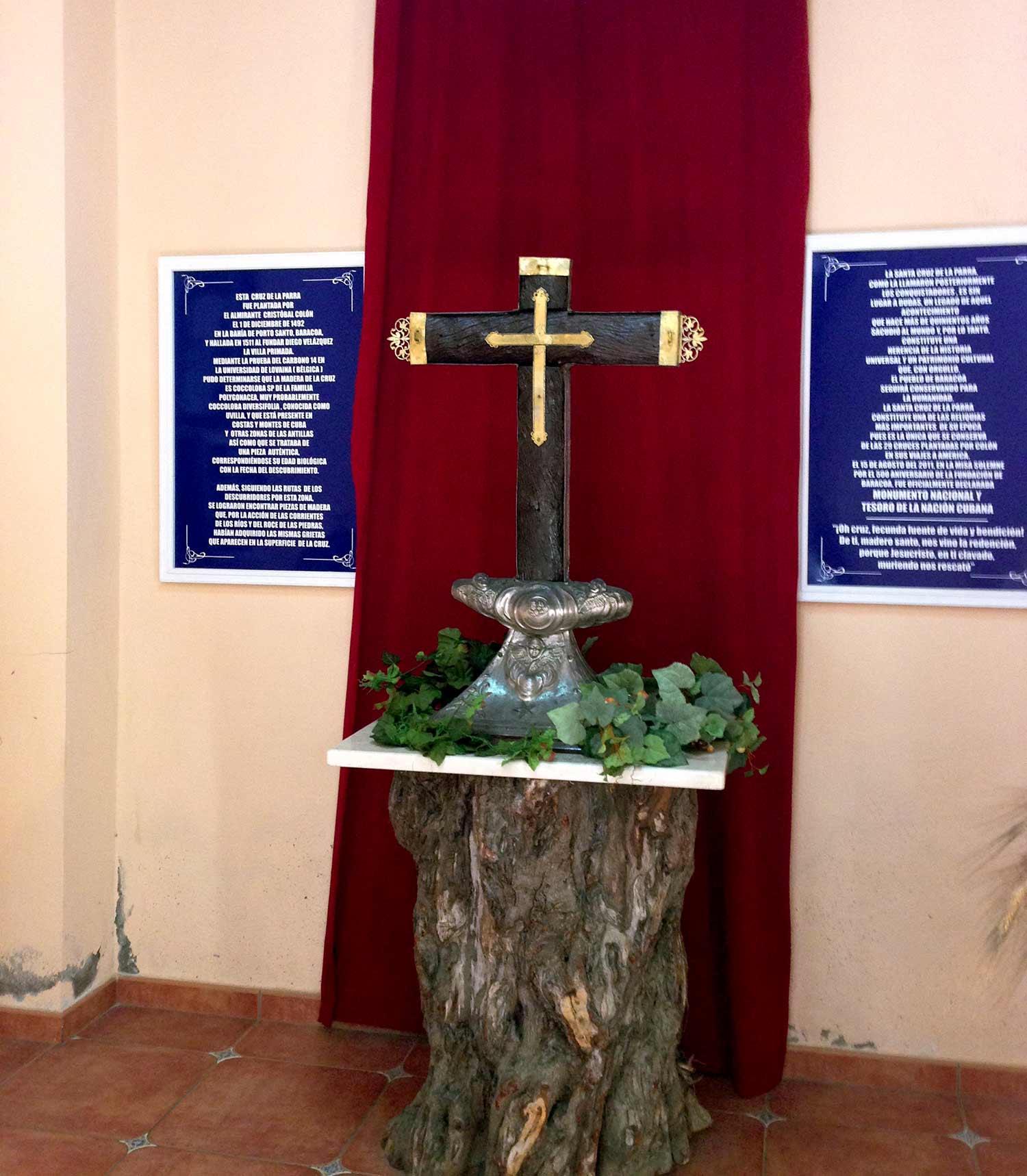 We also walked through the Casa Cultural to view local art and passed the Fuerte Matachin, which is a fort that was built in 1802. We explored La Casa del Cacao, saw pictures and descriptions of the history of cacao and were able to taste some of the locally made chocolate. The city has a slower pace and less pollution than Santiago de Cuba, but is still colorful and vibrant, and with such high biodiversity is a location, we could spend months or years and still encounter new species of flora and fauna.