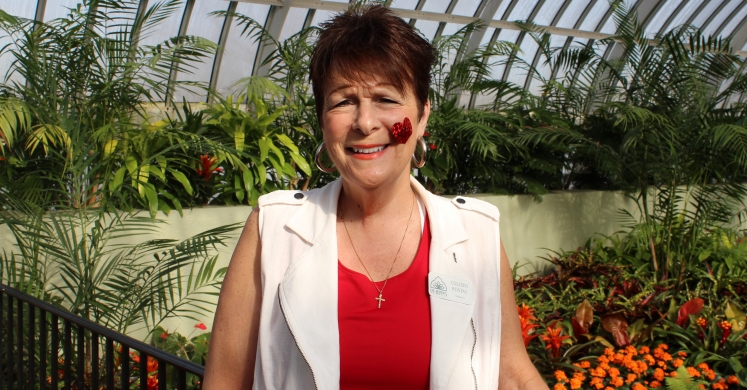 Volunteer Spotlight: Colleen Rostas
Phipps is well-known for our beautiful gardens, seasonal flower shows, pioneering sustainability initiatives, informative educational programs and community outreach. None of our work, however, would be possible without the knowledge and dedication of our volunteers. In this series of profiles, we meet some of the people who give their time to make Phipps possible.
You can find Colleen Rostas having the time of her life doing Discovery activities with kids all around the Conservatory. A little over two years ago, Colleen began volunteering in the science education department, working with the summer camps and in the Nature Lab. It wasn't until she began working in the Discovery program that she found her "niche."
Colleen loved working with kids during the summer time, but she wanted the opportunity to work with kids even more and interact with other guests. "I want to be where the action is!" she said. By volunteering in the Discovery program, she is able to work with children year-round. With her sidekicks and fellow volunteers, Molly and Mike, they create various crafts, hold story time, have fruit tastings, sing and just have fun with them.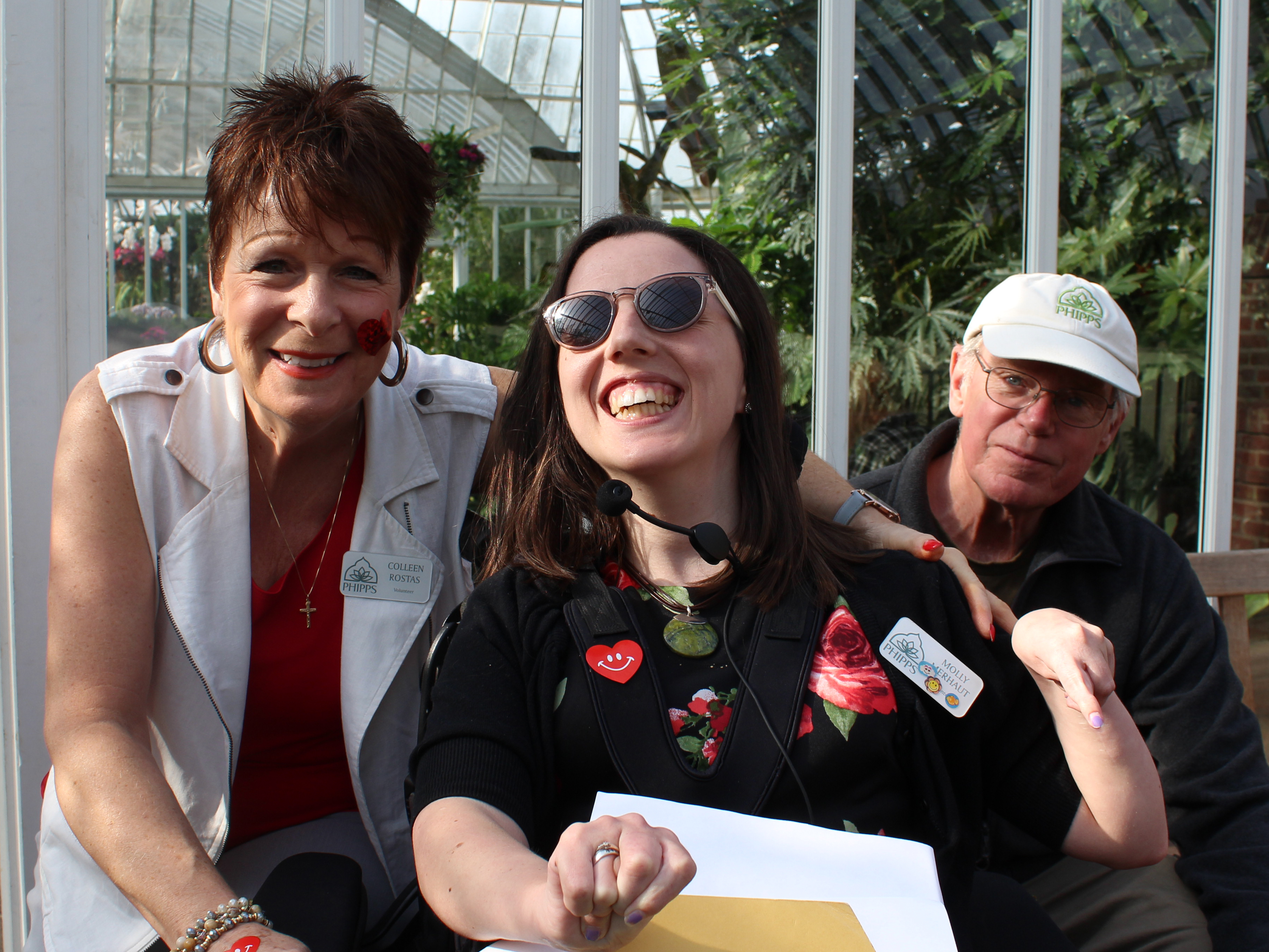 It's no wonder why working with these kids and meeting new people is Colleen's favorite part of volunteering at Phipps — the experiences she shares with guests make it all worthwhile. She remembers one experience in particular, "It was Christmas time, and I was dancing to music that was playing in the Gallery. All of a sudden, a man came up and began dancing with me! It made my day and I'm sure it gave him and his family a fun memory as well."
Having an awesome experience isn't Colleen's only goal by working in the Discovery programs. She also strives to educate the kids and help guests understand that there is more to Phipps than just flowers. "They need to get to know Phipps. It's beautiful, healthy and good for you," she said. Colleen uses these programs to get kids interested in flowers and plants while still making them enjoyable.
Her decision to become a Phipps volunteer was an easy one to make. "It's such a happy, beautiful place. I walk in happy and I leave happy!"
Be sure to find Colleen, Molly and Mike running the Discovery table throughout Phipps, whether that be in the Gallery Room or outside in the Discovery Garden when the weather is nice out!
Photo © Paul g. Wiegman