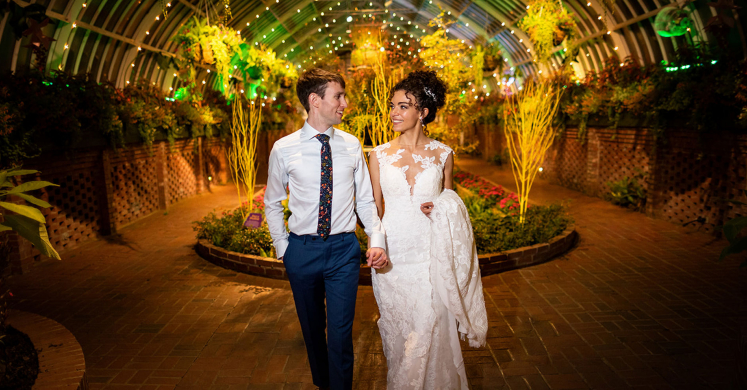 Weddings Under Glass: Pati and Matt
Weddings Under Glass is a monthly blog series where we highlight the stories of couples who chose to begin their happily ever after in the lush backdrop of Phipps, named one of the best outdoor garden wedding venues by Elle and Harper's Bazaar.

Though they came from two different sides of the Earth, the universe brought Pati and Matt together in Pittsburgh, PA. As kids, they both found themselves deeply intrigued by the world around them, which developed into a love for animals and a desire to understand why they are the way they are. This ultimately led them both to pursue a career in neuroscience, which was just the beginning of their many coincidences.
Through two unique paths, they ended up at the same graduate school interview in Pittsburgh. Their hotel rooms were both at the end of the hall right across from each other. They were placed in the same groups for each recruitment event. They even shared the same connecting flight out of Pittsburgh — and they just so happened to be seated right next to each other. While stuck on their very delayed flight, Pati and Matt began to get to know each other. And as fate would have it, they were heading to the same exact conference in New York City!
They spent their free time together in the city getting food, visiting museums and discussing how weird it was to keep running into each other. This wouldn't be the last time their paths crossed, though. They both independently settled in Pittsburgh to attend the University of Pittsburgh. And to top it off, they unwittingly moved into apartment buildings that were right across the street from each other. After finding each other in almost every single place they travelled to, they knew they were meant to be together.
Fast forward five years and Pati and Matt knew they wanted to spend the rest of their lives together. They set the date for their wedding and announced they were engaged before Matt even proposed! Matt finally asked the big question while they were on a hike, surrounded by singing warblers.
Both lovers of nature, they knew they had to have their wedding in Phipps. "We have always loved Phipps!" Pati said, "It's one of our favorite places in Pittsburgh and we visit often. It is also a place that Matt loved visiting as a child, which made it extra special!" Matt and Pati chose the Broderie Room for their ceremony, creating a botanical fantasy that any nature lover would enjoy. Their attire celebrated the beautiful floral displays of Phipps exhibits with floral printed shoes and ties. They even had paintings of flowers as their centerpieces, which were hand painted by Pati.
Today, you can find Pati and Matt planning for their honeymoon to the great island of Madagascar and finishing up their Ph.D.s before they move to New York City. "We plan on filling these next months with birdwatching in the parks, getting food from all the fantastic restaurants around and making sure we make it the best experience possible," they said.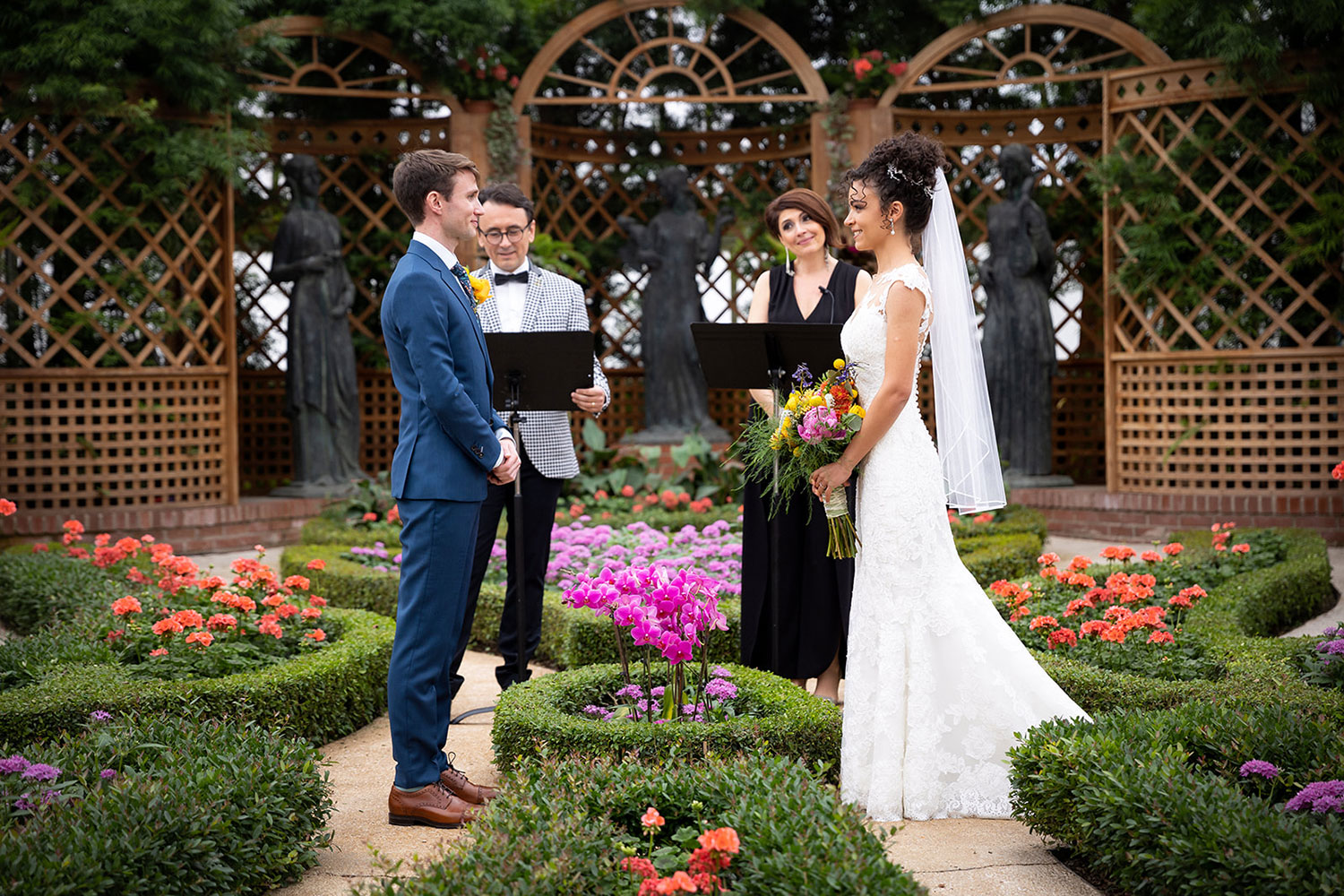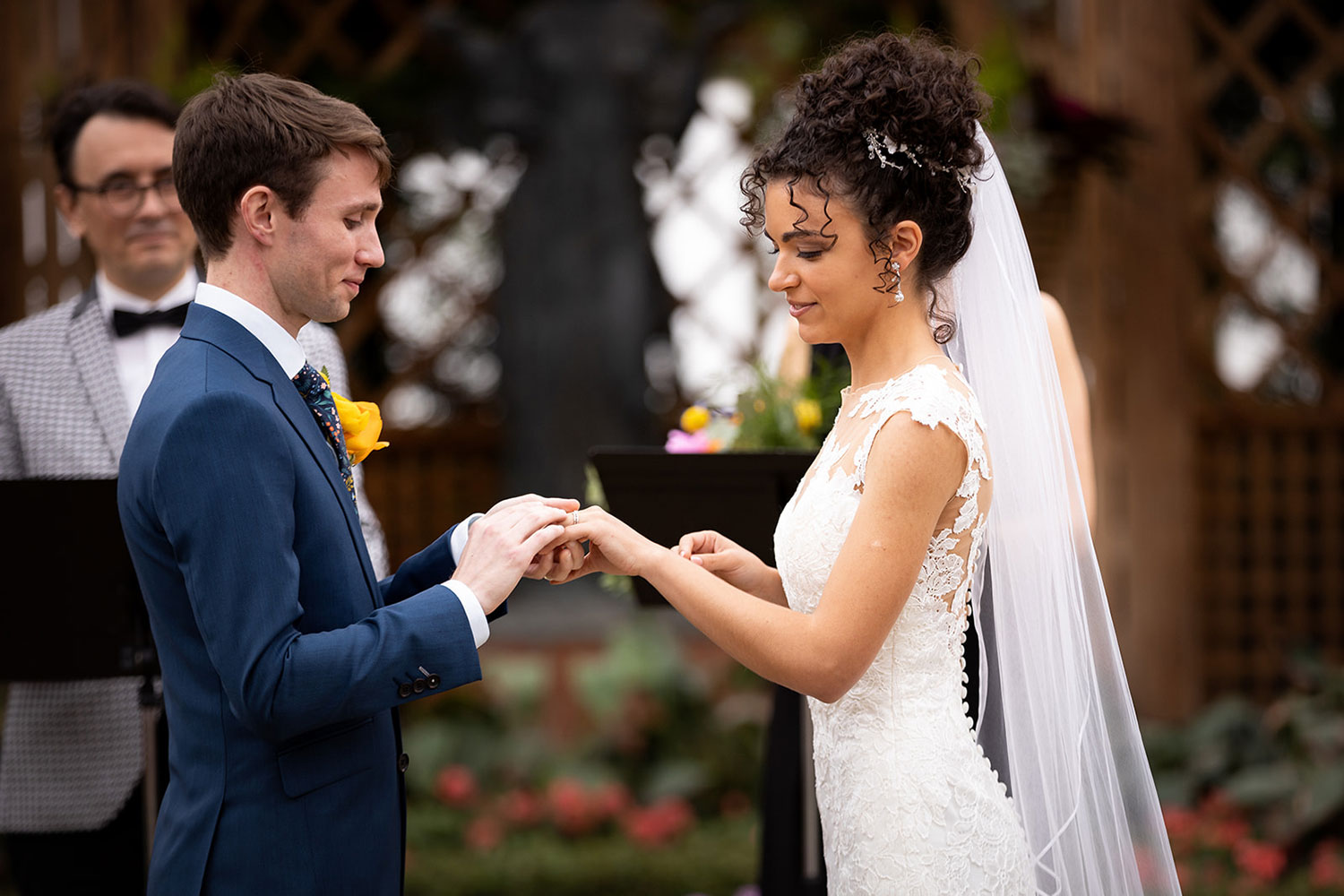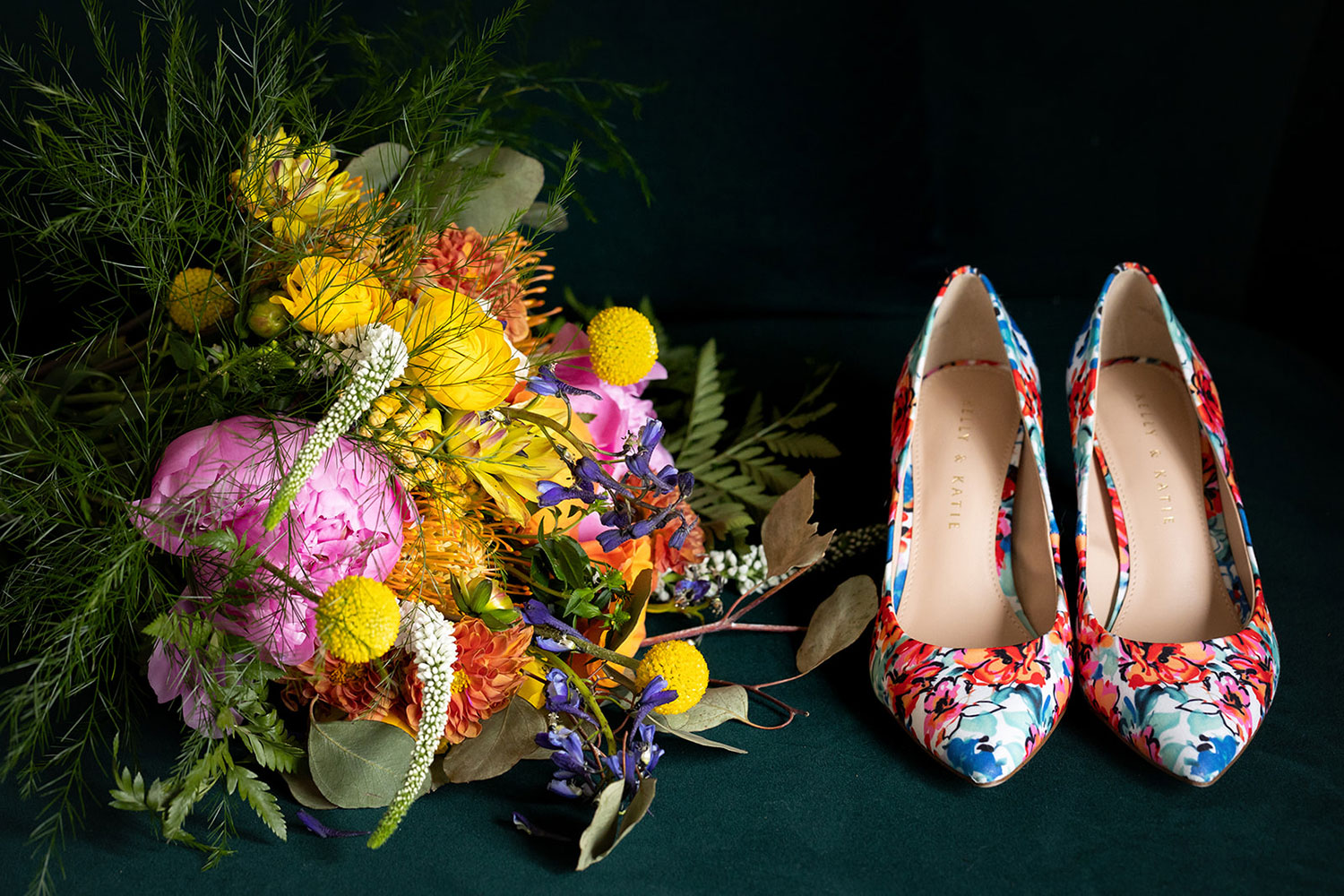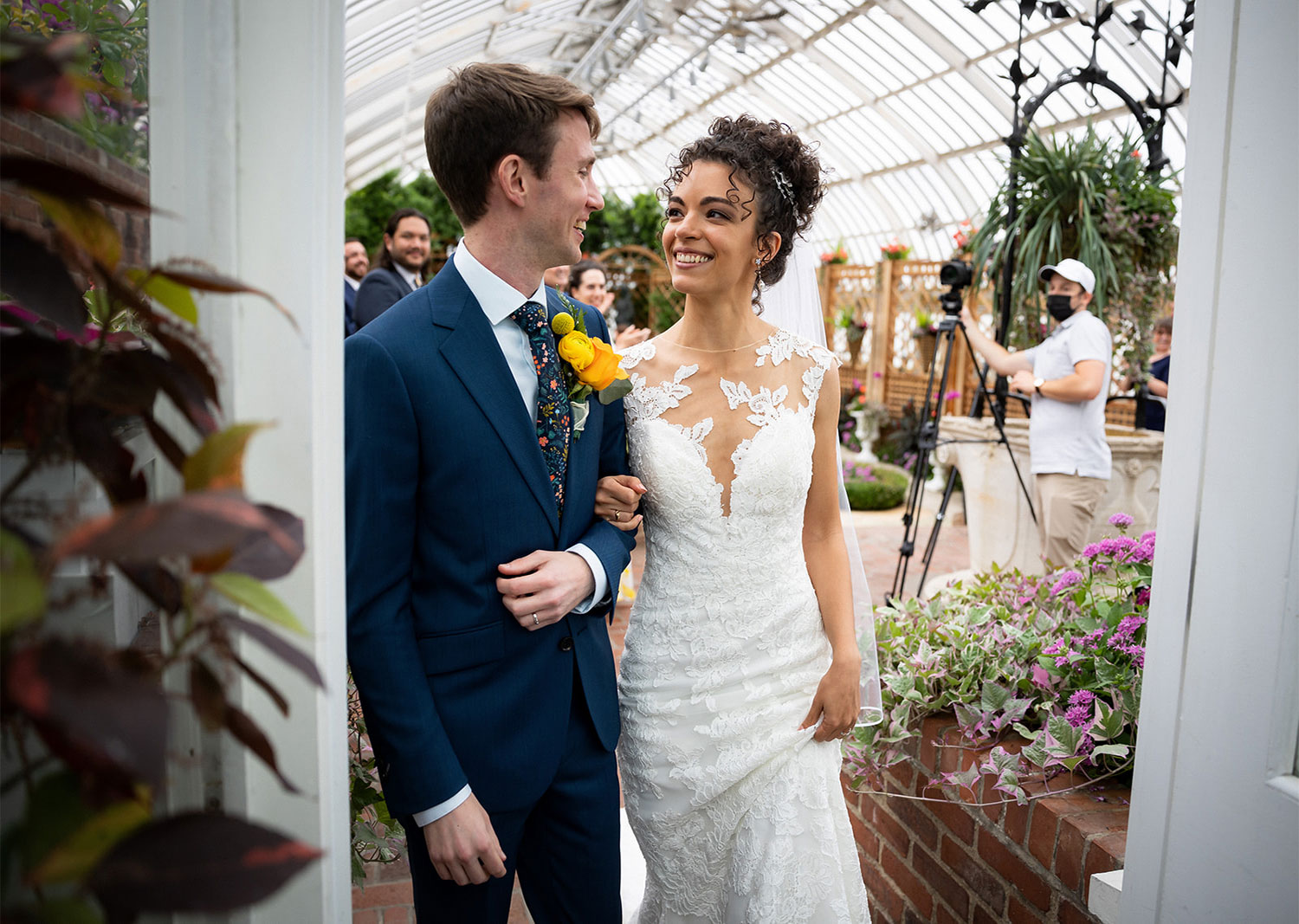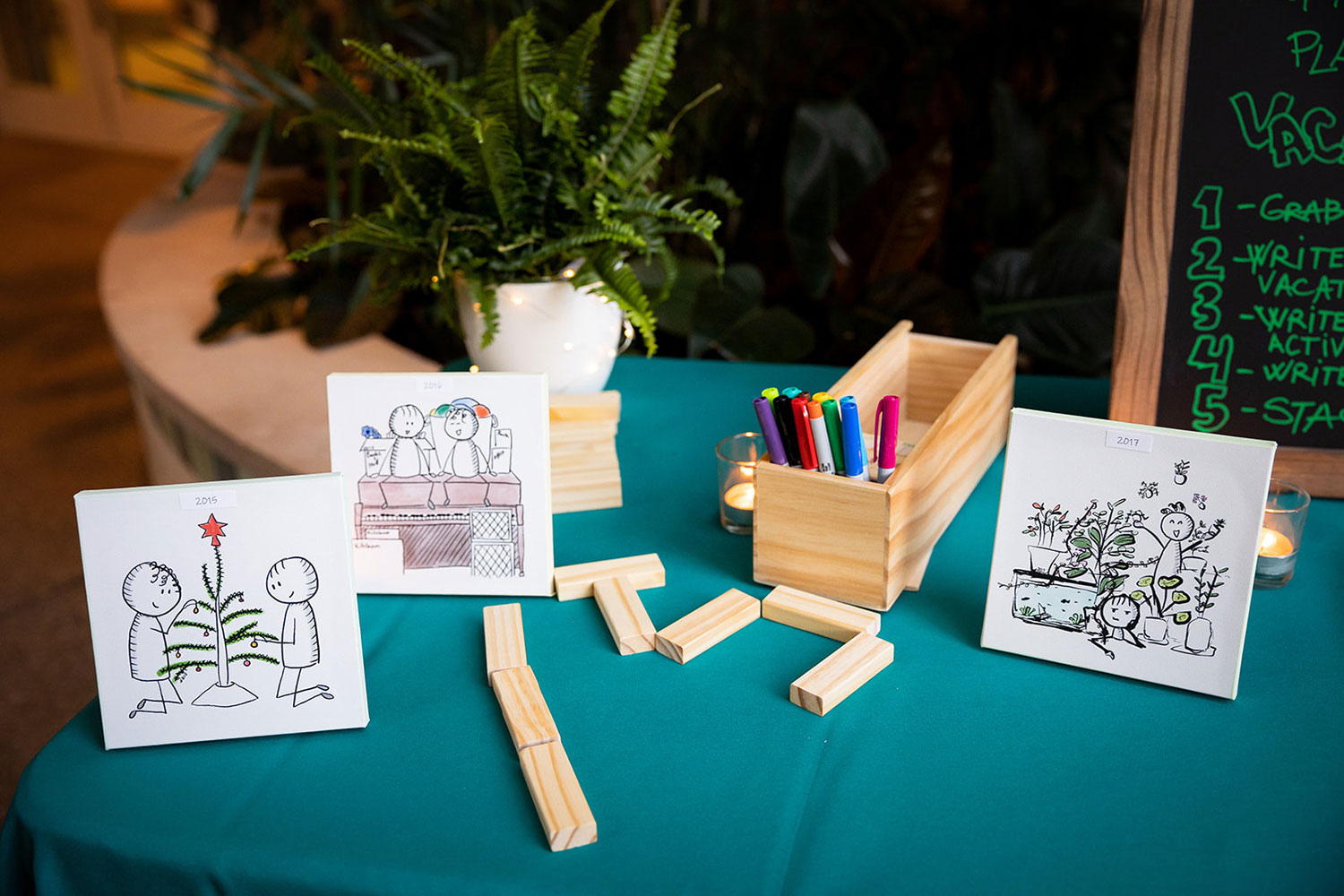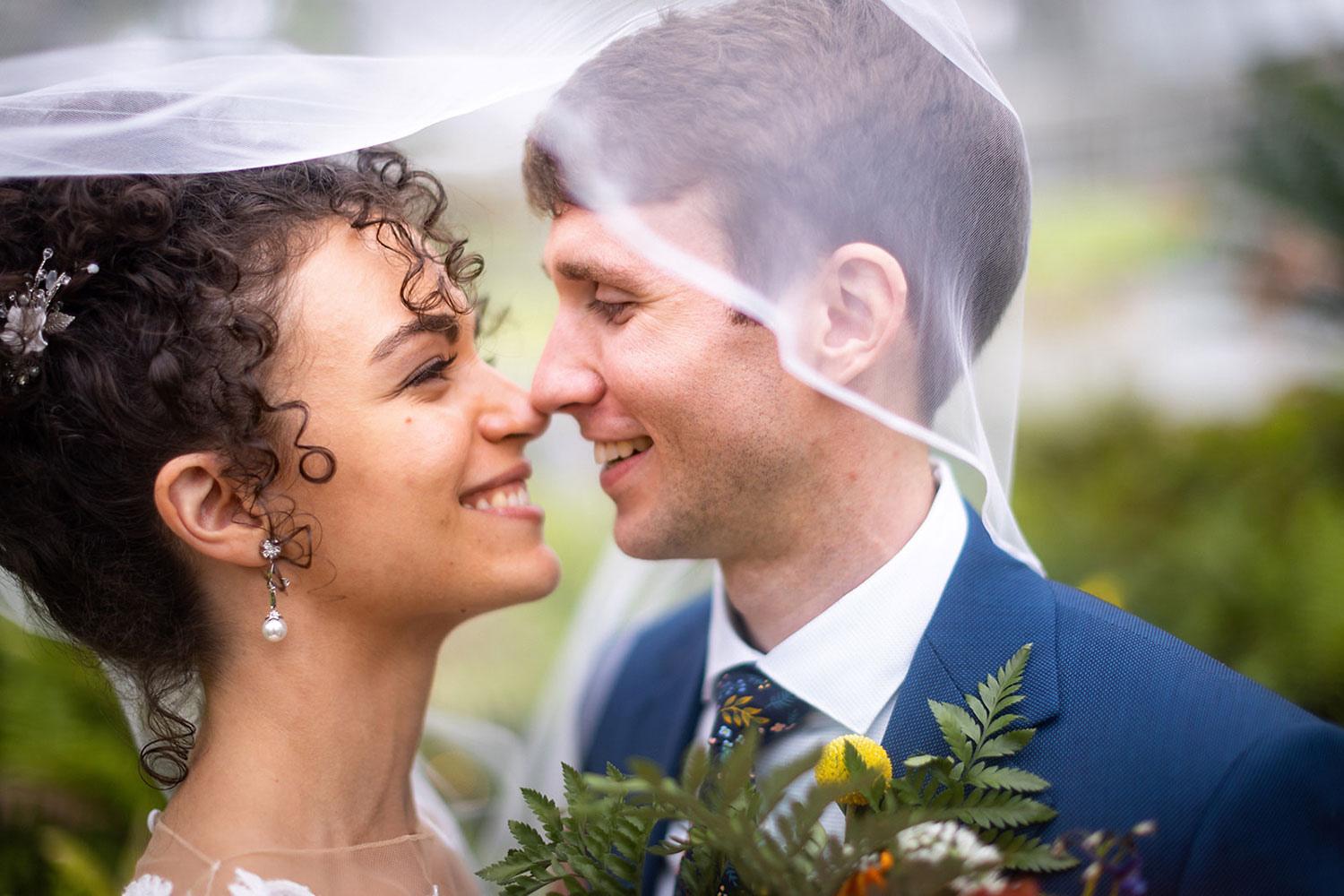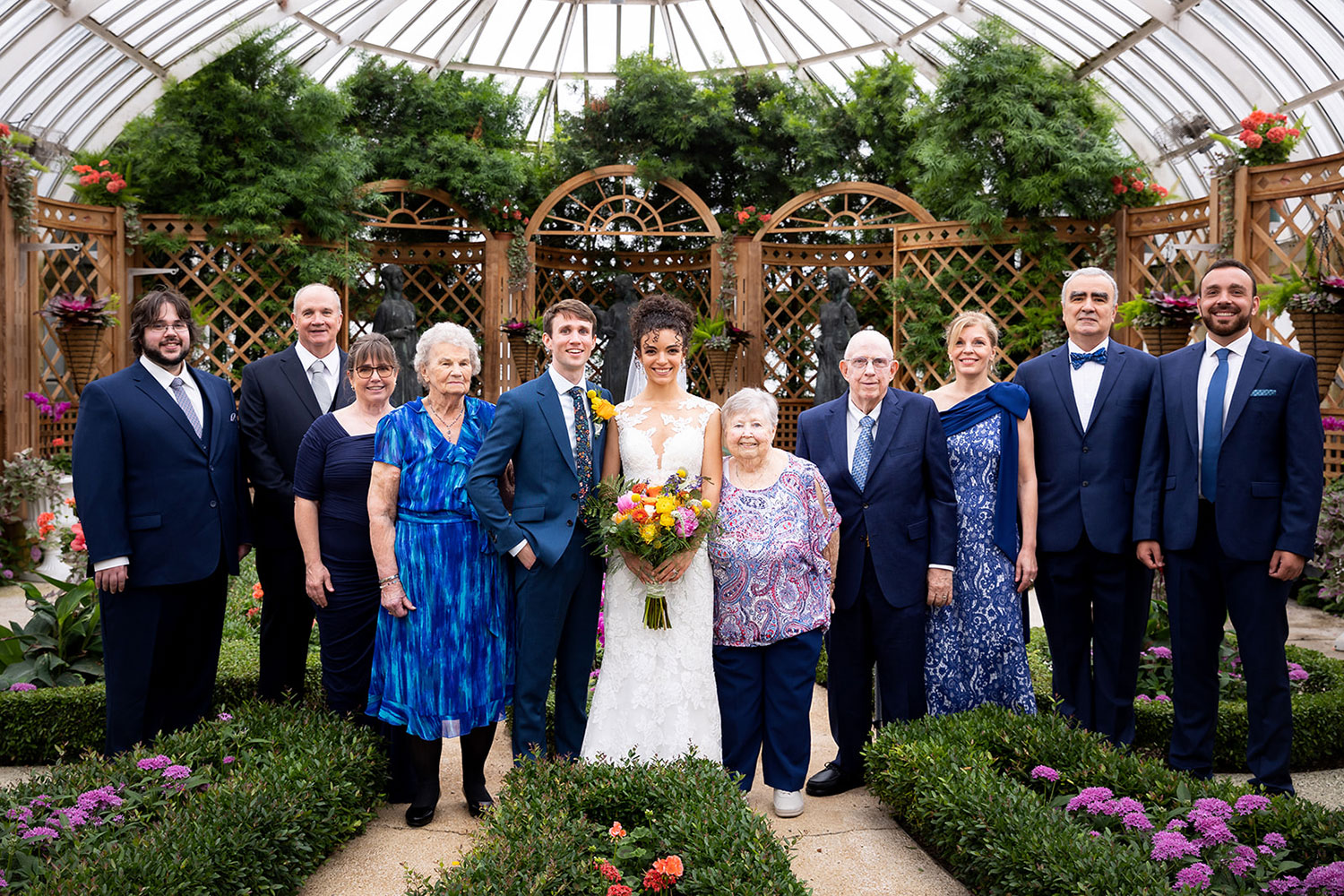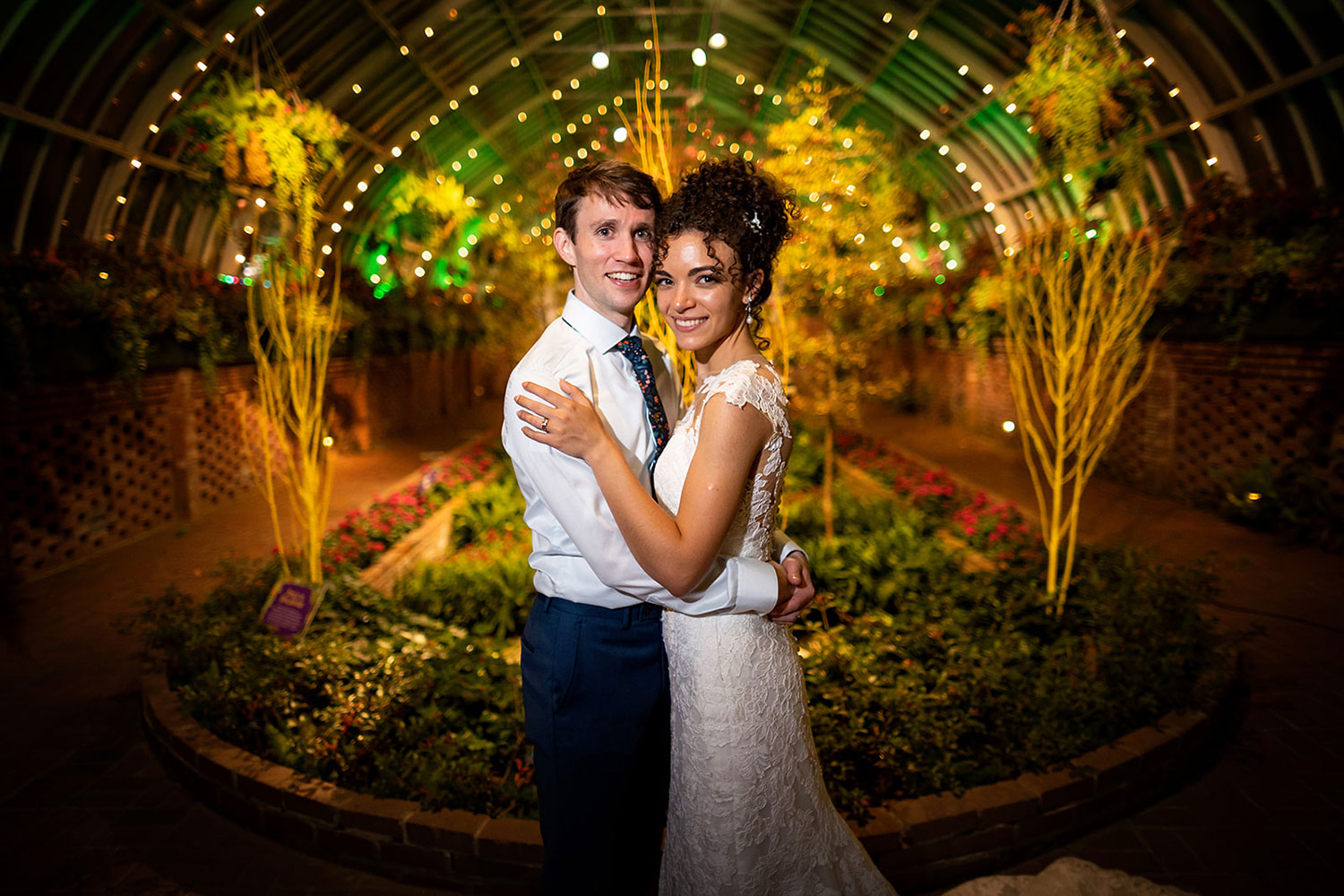 Vendors:
Photographer: Adam Michaels Photography
Videography: Just Hitched Wedding Films
DJ: Steve Vance
Cake: Bella Christie and Lil' Z's Sweet Boutique
Flowers: Blooms Florist
Suit: Surmesur
Dress: Coni and Franc
Veil: Clarissa Boutique
Hair and Makeup: Pretty Hair Salon