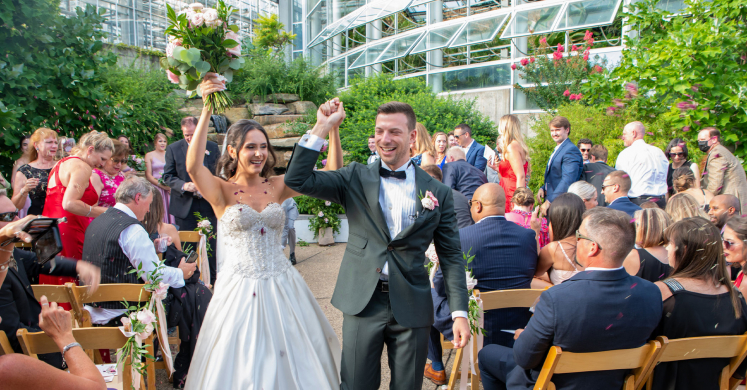 Weddings Under Glass: Silvia and Mark
Weddings Under Glass is a monthly blog series where we highlight the stories of couples who chose to begin their happily ever after in the lush backdrop of Phipps, named one of the best outdoor garden wedding venues by Elle and Harper's Bazaar.
Although they had been classmates in high school for years, it wasn't until their senior year when they shared a gym class and dual enrollment program that Mark and Silvia became close friends. By the time they reached graduation they knew they were just meant to be! So much so that in Sept. 2019, Mark had planned the perfect proposal while on a two-week trip through Germany and the Netherlands. He chose to propose to his princess in front of the breathtaking Eltz Castle in Germany. They had "accidentally" run into a photographer that was taking photos of the castle, who offered to take a few photos of the couple. The moment when Mark gets down on one knee is now a memory that they can cherish forever!
After many dates at Phipps over the years, Mark and Silvia knew that it would be the best wedding venue for them. They embraced the beauty of the plant life around them and chose to use a floral theme with their colors being pink and green with metallic accents. Mark and Silvia brought a whole new meaning to a guest book by having friends and family sign a pair of antique water skis, morphing a mutual love of water skiing into a wedding memory! The thing that stuck out to them the most about their wedding at Phipps was the food, Mark even stated that "Everything was handled perfectly for us, but the one shining star was the food! So many of our guests complimented us on it, no matter what meal they had chosen."
After the unforgettable wedding, this couple later went on to spend two weeks in Greece for their honeymoon! Now settling into married life, Mark is currently fixing up their new home in Bloomfield while Silvia is on a work assignment in Sweden until the end of this year.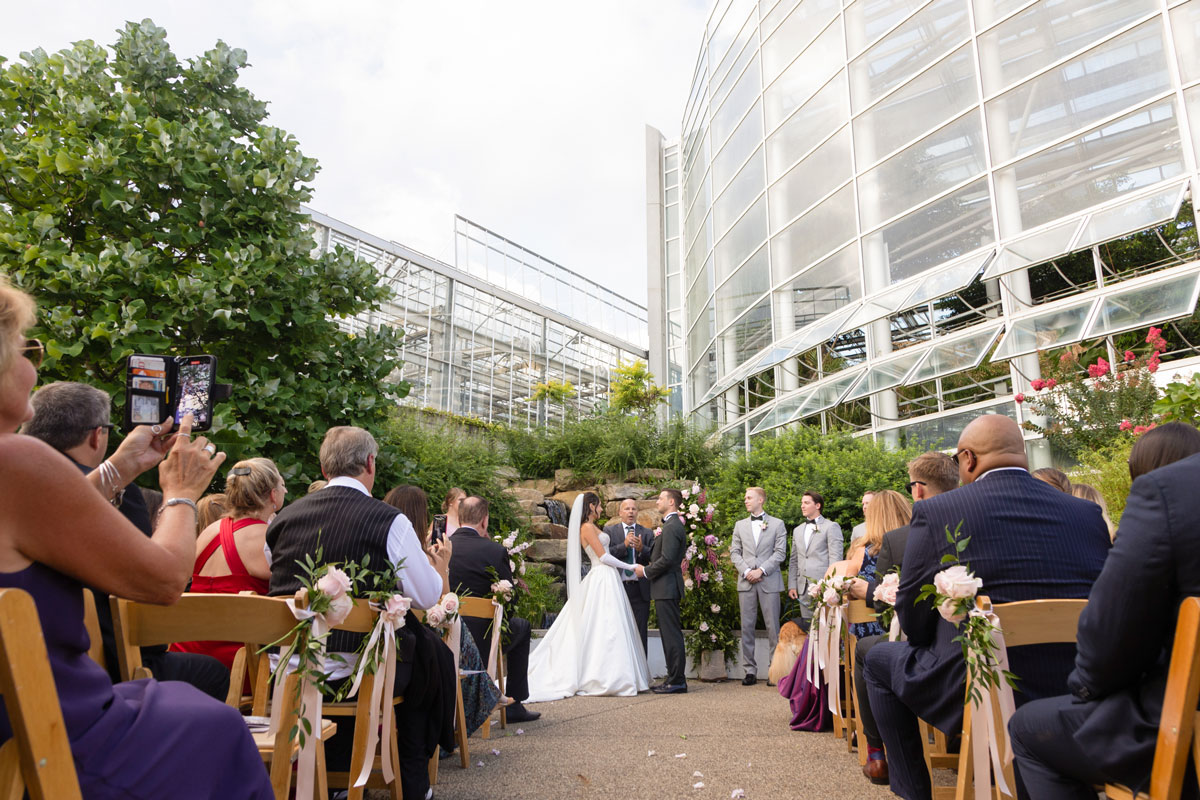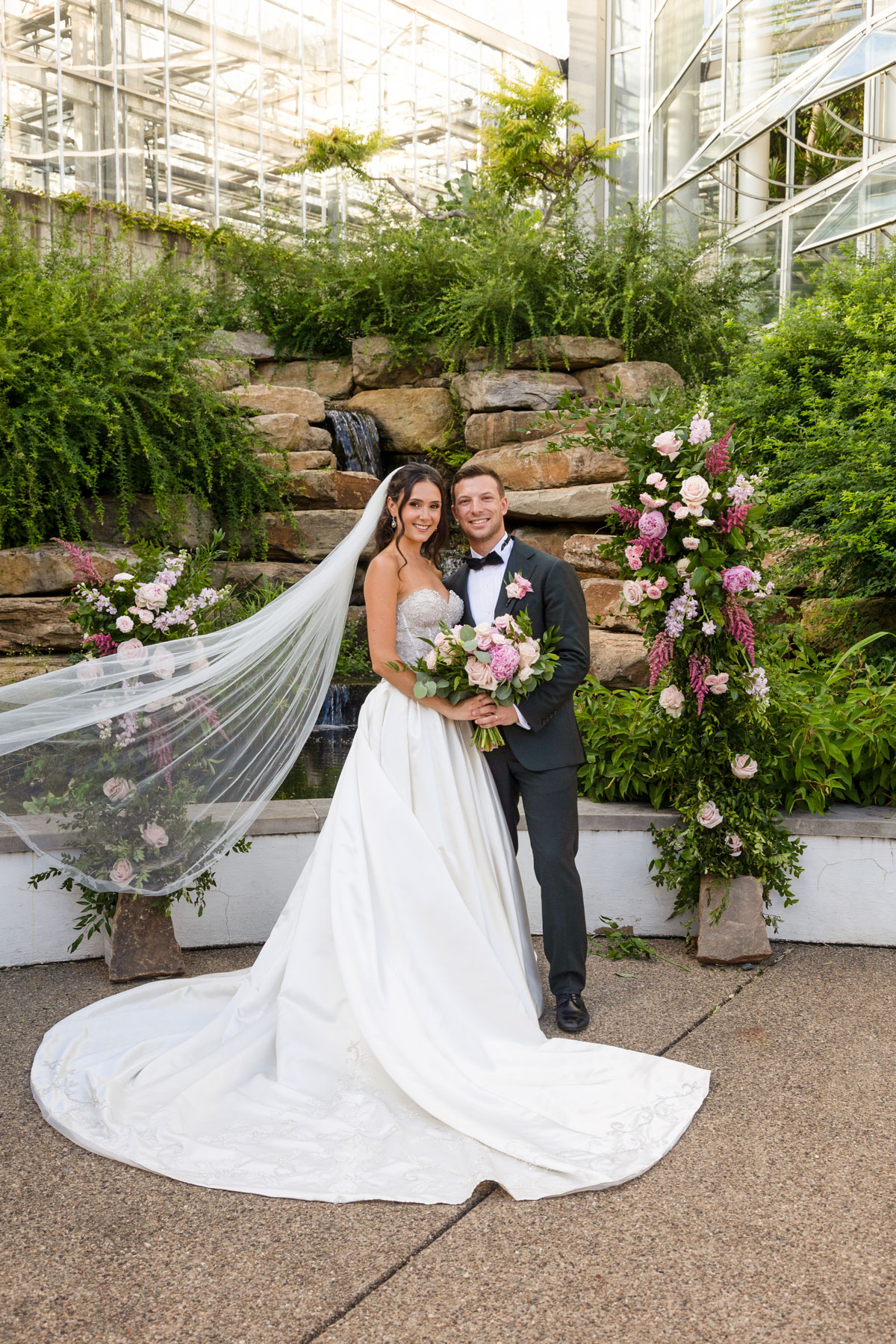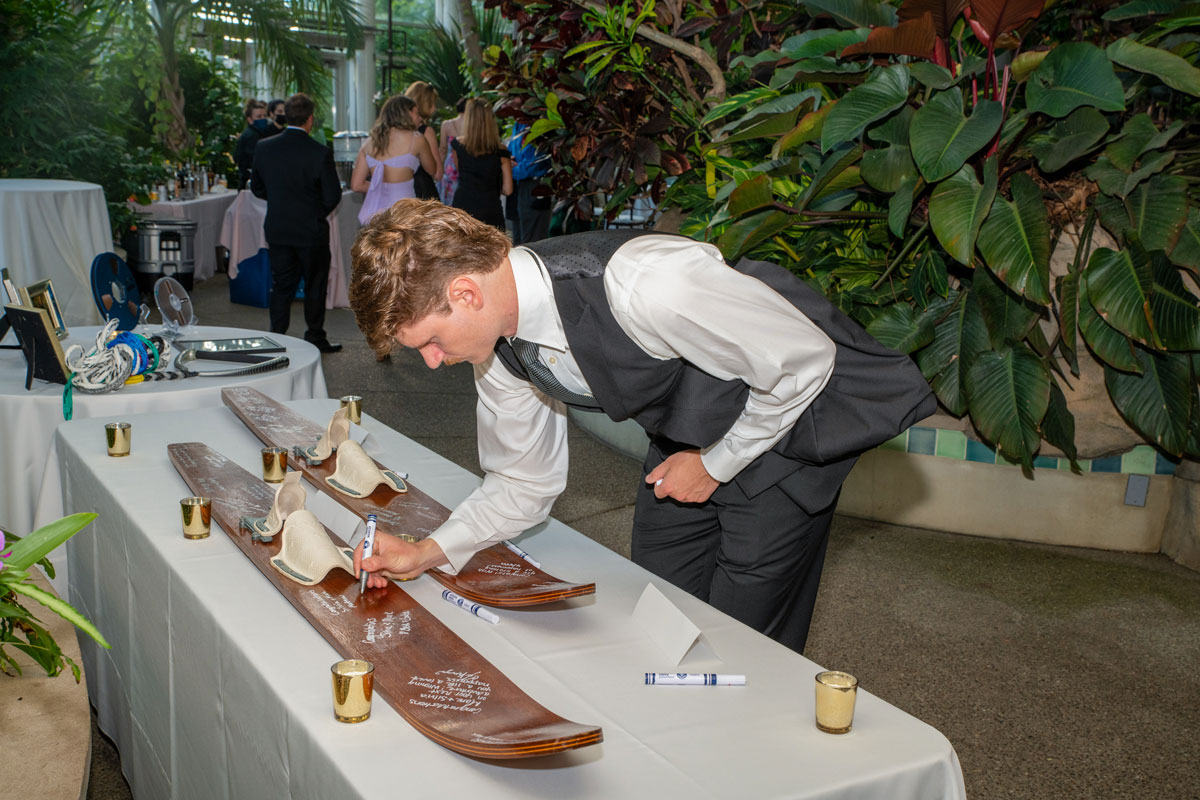 Vendors:
Photographer/Videographer: George Street Photography
Flowers: Allison McGeary
DJ/Violinist: Klicker Productions