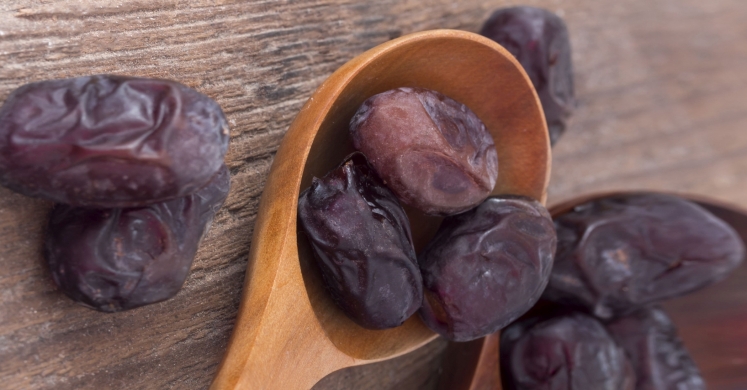 What We're Cooking With Now: Dates
Looking for adventure in the kitchen? Our monthly What We're Cooking with Now post features a fresh produce ingredient, explains how to find the market's finest, and includes a recipe to try at home.
Dates
Why: Dates are high in potassium and a good source of dietary fiber as well as vitamin B6.
Shopping Tip: Choose dates that are plump with smooth glossy skins. Avoid those that are cracked, dry or shriveled.
Preparation: Dates are wonderful just as they are, and also make a good addition to salads. They also make a great appetizer when combined with a little goat cheese and a cracker. Dates are also a good way to sweeten a recipe naturally.