Saturdays and Sundays; 1:30 p.m.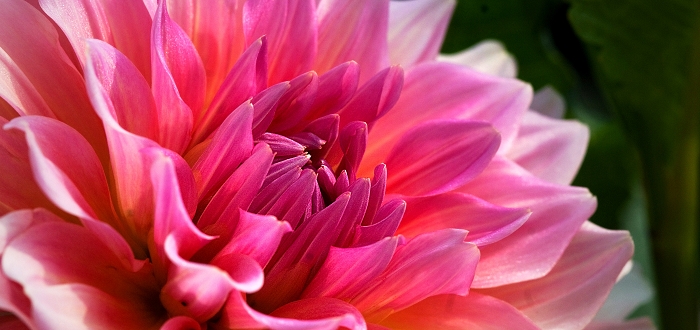 Grow your garden know-how by attending a free-with-admission program.
Join us each Saturday and Sunday in the Tropical Forest Conservatory for interactive demonstrations, activities and speakers that will deepen your connections to the beauty and wonders of nature, all free with admission! Make an origami creation, learn about orchids, meet a scientist, sample delicious healthy foods and more with Phipps' team of experts and partners. See the full schedule below to explore all Phipps has to offer and make plans to visit. Public programs are held at 1:30 p.m. except where noted.
Healthy Eating for Kids | Let's Move Pittsburgh
Sat., Aug. 3 | 10:30 a.m. - 12:30 p.m.
Papermaking | Katy Dement
Sat., Aug. 3
"Bountiful" Flower Arrangement Celebrating Garden Success | Chris Holt
Sun., Aug. 4
Planning Your 2020 Garden | Tim Choltco
Sat., Aug. 10
Essential Oils | Deb Bosco
Sun., Aug. 11 | 1 - 3 p.m.
Meet a Scientist | Science Communication Fellows
Sat., Aug. 17 | 1:30 – 3:30 p.m.
Essential Oils | Deb Bosco
Sun., Aug. 18 | 1 - 3 p.m.
Essential Oils | Deb Bosco
Sat., Aug. 24 | 1 - 3 p.m.
Origami | Origami Club of Pittsburgh
Sun., Aug. 25 | 12:30 - 2:30 p.m.
Welcoming the Fall Season with a Lovely Natural Dried Arrangement | Lorrie Easudes
Sat., Aug. 31
Photos © Paul g. Wiegman
More Events You'll Enjoy
Fri., Sept. 13; 7 – 11 p.m. (Ages 21+)

Gather your friends and head to Phipps Conservatory and Botanical Gardens for a healthy dose of revelry and rejuvenation as our Tropical Forest Conservatory transforms into one of the city's most unique nightspots.

All Month in August

Phipps is dedicating the month of August to our members with a quartet of fun exclusives! Join us for our Member Bring-a-Friend Days on Mon., Aug 6 and Thurs., Aug 23 and Member Double Discount Days in the Gift Shop on Sun., Aug 12 and Tues., Aug 28.

Now Open

Experience the natural beauty and culture of Cuba, one of the most biodiverse Caribbean island nations on Earth, in our immersive new Tropical Forest exhibit.