Saturdays and Sundays; 1:30 p.m.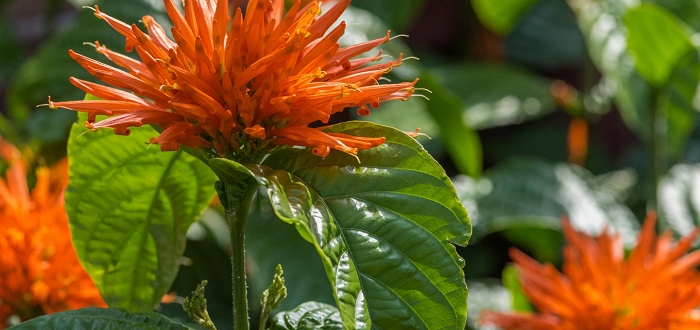 Grow your garden know-how by attending a free-with-admission program.
Join us every Saturday and Sunday at 1:30 p.m. in the Tropical Forest Conservatory (except as noted below) for demonstrations on a wide variety of topics, free with admission! From bouquets to birds and gardens to vermicomposting, local experts bring it all to you surrounded by the beauty of our gardens.
Healthy Eating for Kids | Let's Move Pittsburgh
Sat., June 2 | 11 a.m. – 1 p.m.
Gardening with Birds | Janet Sieff
Sat., June 2
Vermicomposting/Worm Composting | Beth Spellman
Sun., June 3
East African Palm Weaving | United Somali Bantu of Greater Pittsburgh
Sat., June 9
Floral Arrangements for a Perfect Picnic| Chris Hot
Sun., June 10
Meet a Scientist | Science Communication Fellows
Sat., June 16 | 1:30 – 3:30 p.m.
Plant Diversity | Tim Choltco
Sun., June 17
Essential Oils | Lori Rothschild
Sat., June 23
Origami | Origami Club of Pittsburgh
Sun., June 24 | 12:30 – 2:30 p.m.
Photos © Paul g. Wiegman
More Events You'll Enjoy
All Month in August

Phipps is dedicating the month of August to our members with a quartet of fun exclusives! Join us for our Member Bring-a-Friend Days on Mon., Aug 6 and Thurs., Aug 23 and Member Double Discount Days in the Gift Shop on Sun., Aug 12 and Tues., Aug 28.

Now Open

Experience the natural beauty and culture of Cuba, one of the most biodiverse Caribbean island nations on Earth, in our immersive new Tropical Forest exhibit.

Now Open

In the Center for Sustainable Landscapes Green Gallery, enjoy multimedia artworks depicting fictional flowers and their co-evolution with specific pollinators as created by middle and high school students involved in Phipps' Fairchild Challenge environmental competition.