Saturdays and Sundays; 1:30 p.m.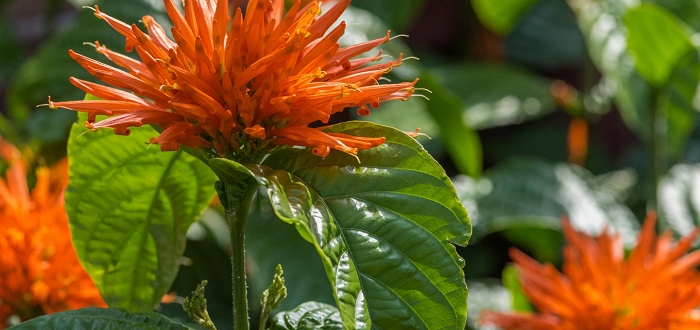 Grow your garden know-how by attending a free-with-admission class.
Join us every Saturday and Sunday at 1:30 p.m. in the Tropical Forest Conservatory (except as noted below) for demonstrations on a wide variety of topics, free with admission! From bouquets to birds and gardens to vermicomposting, local experts bring it all to you surrounded by the beauty of our gardens.
Healthy Eating for Kids | Let's Move Pittsburgh
Sat., June 3 | 11 a.m. – 1 p.m.
Learn how to eat healthy and stay active.
Perennials for the Summer | Tim Choltco
Sat., June 3
Discover tips for growing perennials in the hot and dry summer months.
Butterflies in the Garden | Cyndi Fink
Sun., June 4
Attract these beneficial pollinators to your garden.
Vermicomposting | Beth Spellman
Sat., June 10
Learn the basics of worm composting.
Origami | Origami Club of Pittsburgh
Sun., June 11 | 12:30 – 2:30 p.m.
Make origami flowers.
Meet a Scientist | Science Communication Fellows
Sat., June 17 | 1:30 – 3:30 p.m.
Meet real scientists and learn about their work.
Bees Please | Burgh Bees
Sun., June 18
Learn all about urban beekeeping.
Bees Please | Burgh Bees
Sat., June 24
Learn all about urban beekeeping.
African Foods | Ola Appetit Catering
Sun., June 25
Learn how African food has been translated in the Americas.
Photos © Paul g. Wiegman
More Events You'll Enjoy
Open Daily Until 11 p.m. Except Where Noted

Experience the must-see show that critics are calling "breathtaking" and "out of this world," where glass sculptures mesmerize — from a striking Venus fly trap to stunning orchids up to 14 feet tall.

Mondays – Fridays, 11:30 a.m. – Close; Saturdays – Sundays All Day

Switch your home electricity to 100% green power while visiting our Tropical Forest Conservatory and you can receive a free Phipps membership!

Open Now

In the Center for Sustainable Landscapes Green Gallery, enjoy original drawings depicting plant-friendly insects created by middle school students for Phipps' Fairchild Challenge environmental competition.