Saturdays and Sundays; 1:30 p.m.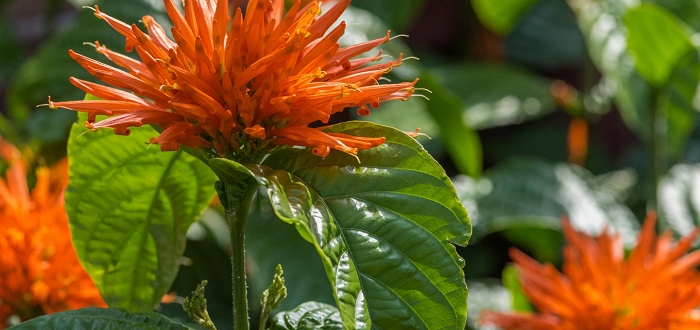 Grow your garden know-how by attending a free-with-admission program.
Join us each Saturday and Sunday in the Tropical Forest Conservatory for interactive demonstrations, activities and speakers that will deepen your connections to the beauty and wonders of nature, all free with admission! Make an origami creation, learn about orchids, meet a scientist, sample delicious healthy foods and more with Phipps' team of experts and partners. See the full schedule below to explore all Phipps has to offer and make plans to visit. Public programs are held at 1:30 p.m. except where noted
Healthy Eating for Kids | Let's Move Pittsburgh
Sat., June 1 | 10:30 a.m. – 12:30 p.m.
Essential Oils | Deb Bosco
Sat., June 1 | 1 – 3 p.m.
"Picnic" of Flower Arrangements Sure to Delight a Picnic Table | Chris Holt
Sun., June 2
Plant Diversity | Tim Choltco
Sat., June 8
Succulents and Cactus Indoors and Out | Lorrie Easudes
Sun., June 9
Tropical Forest Cuba Festival
Sat., June 15 | 11 a.m. – 3 p.m.
Orchid Diversity | Tim Choltco
Sun., June 16
Meet a Scientist | Science Communication Fellows
Sat., June 22 | 1:30 – 3:30 p.m.
Origami | Origami Club of Pittsburgh
Sun., June 23 | 12:30 – 2:30 p.m.
Butteflies in the Garden | Cyndi Fink
Sat., June 29
Botanical Embroidery | Embroiderer's Guild
Sun., June 30 | noon – 2 p.m.
Photos © Paul g. Wiegman
More Events You'll Enjoy
Open Now

Watch colorful butterflies break free of their chrysalises to soar and glide among beautiful Phipps blooms. One may even land on you!

Saturdays; 11 a.m. – 3 p.m. Except as Noted

The revolutionary Nature Lab at Phipps is now open for you to discover. Drop in during our Saturday open hours and a graduate of our Learning for a Greener Future high school internship will show you around. No advance reservation is required.

Open Now

Experience the captivating work of Vincent van Gogh brought to three-dimensional life through vibrant blooms, majestic trees and hand-crafted props as recreations of his legendary paintings take center stage at Phipps this summer.