LAST CHANCE: SUPER. NATURAL. Glass Art by Jason Gamrath
Open Daily Until 11 p.m. through Sun., Nov. 5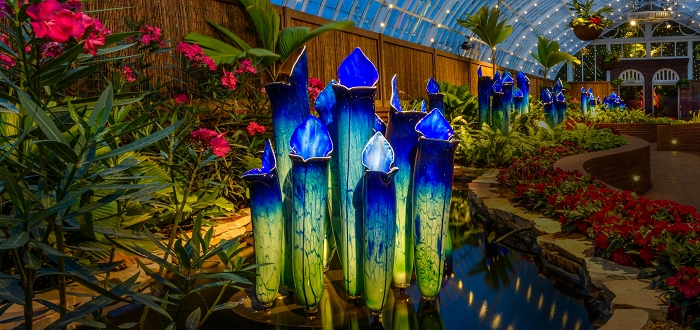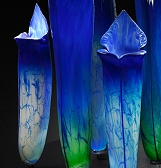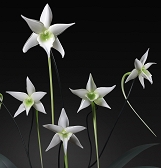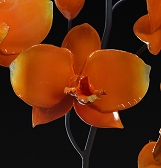 "A breakout exhibit!"
— KDKA-TV CBS Pittsburgh
"Mesmerizing!"
— Pittsburgh Post-Gazette
"One visit is not enough!"
— NEXT Pittsburgh
"Another blockbuster…larger-than-life!"
— Pittsburgh City Paper
Experience the must-see show that critics are calling "breathtaking" and "out of this world" — it's SUPER. NATURAL., a glass art exhibition that is truly larger than life. Following in the footsteps of blockbuster Phipps glass shows by Dale Chihuly and others, Jason Gamrath brings an exciting new twist to the art form, creating orchids, Venus fly traps, pitcher plants and other stunning specimens that are remarkably accurate representations of their living counterparts — only on a massive scale, standing anywhere from six to 14 feet tall. The show fills the Conservatory with more than 40 major installations, each of which was carefully selected for each room and location, and many of which were custom made for Phipps.
Open Daily Until 11 p.m. Except Sat., Oct. 21

Stay for the evening and experience the beauty in a whole new light as the sun goes down and the mesmerizing SUPER. NATURAL. glass art begins to glow.

Fall Flowers Featured Starting Sat., Oct. 14

For its final weeks, SUPER. NATURAL. will embrace Phipps' tradition of stunning Fall Flower Shows, transforming as the plantings change from tropical summer plants to a colorful cornucopia of chrysanthemums for the vibrant finale of this blockbuster show.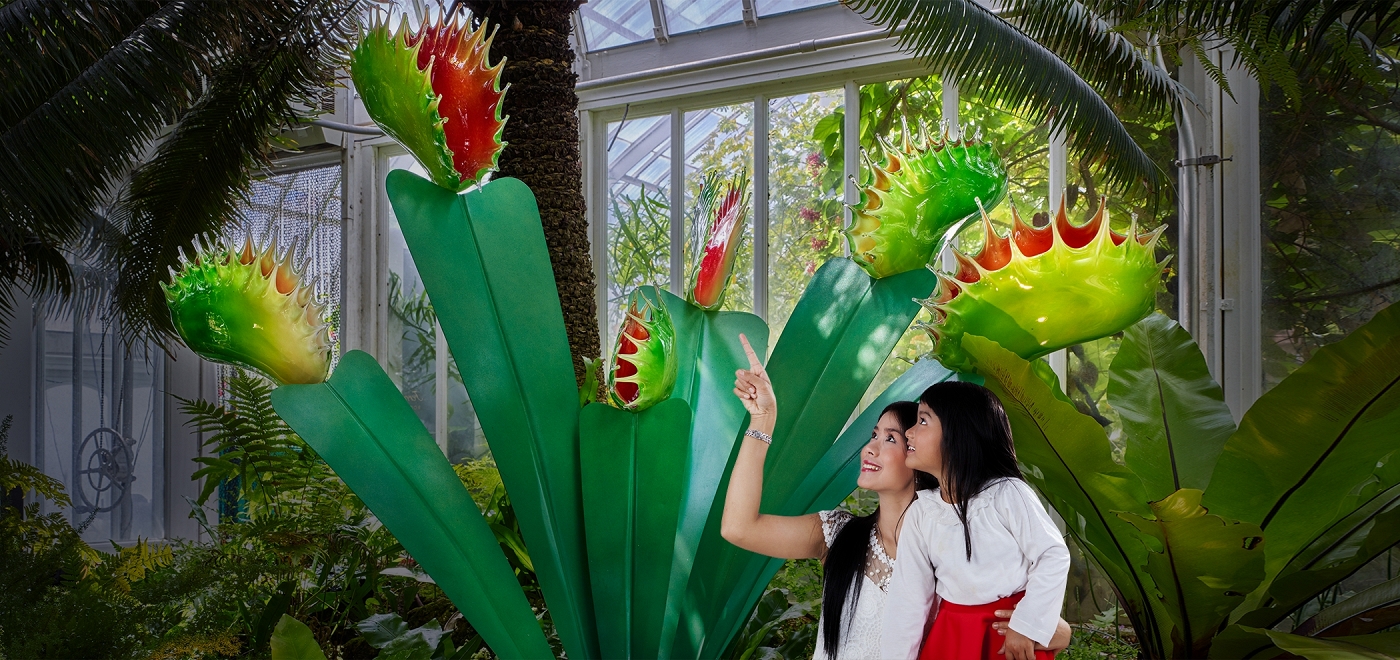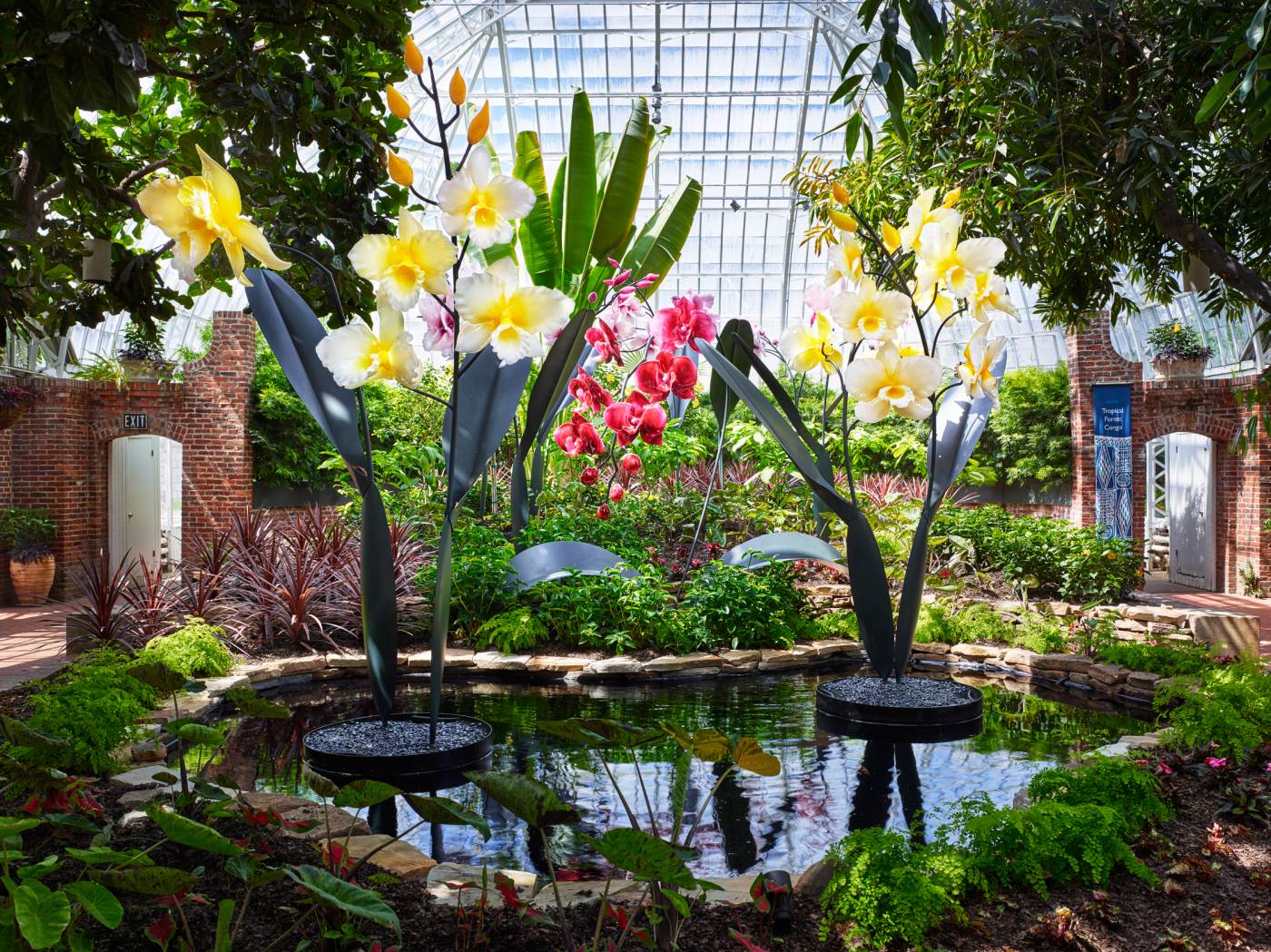 For a full year, Gamrath and his team worked tirelessly to create new art for this show. Gamrath begins the process by sketching the flower and scaling it to massive proportions. Then, in a furnace that is 2,100 degrees Fahrenheit, he melts clear glass rocks to make up the shape of the flower. Color and patterns are added by dusting the glass with white powder in alternating layers. After he removes it from the furnace, Gamrath uses a torch with a 5,000 degree flame to heat small areas of the glass so that they can be molded. He shapes them with a variety of tools, and he must be quick because the glass is only workable for a few seconds. When he is finished, Gamrath stores the piece in a furnace that brings the glass from 910 degrees to room temperature over the course of three days.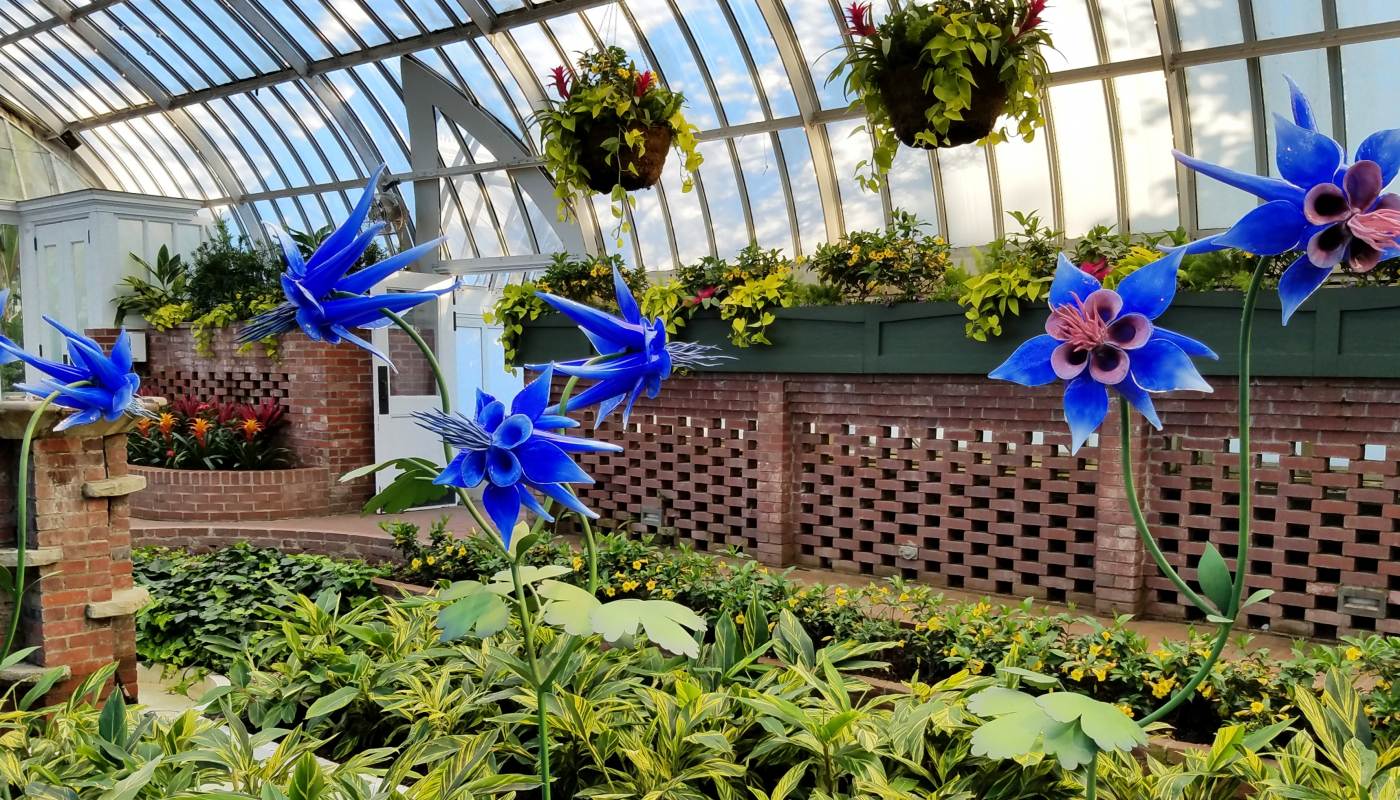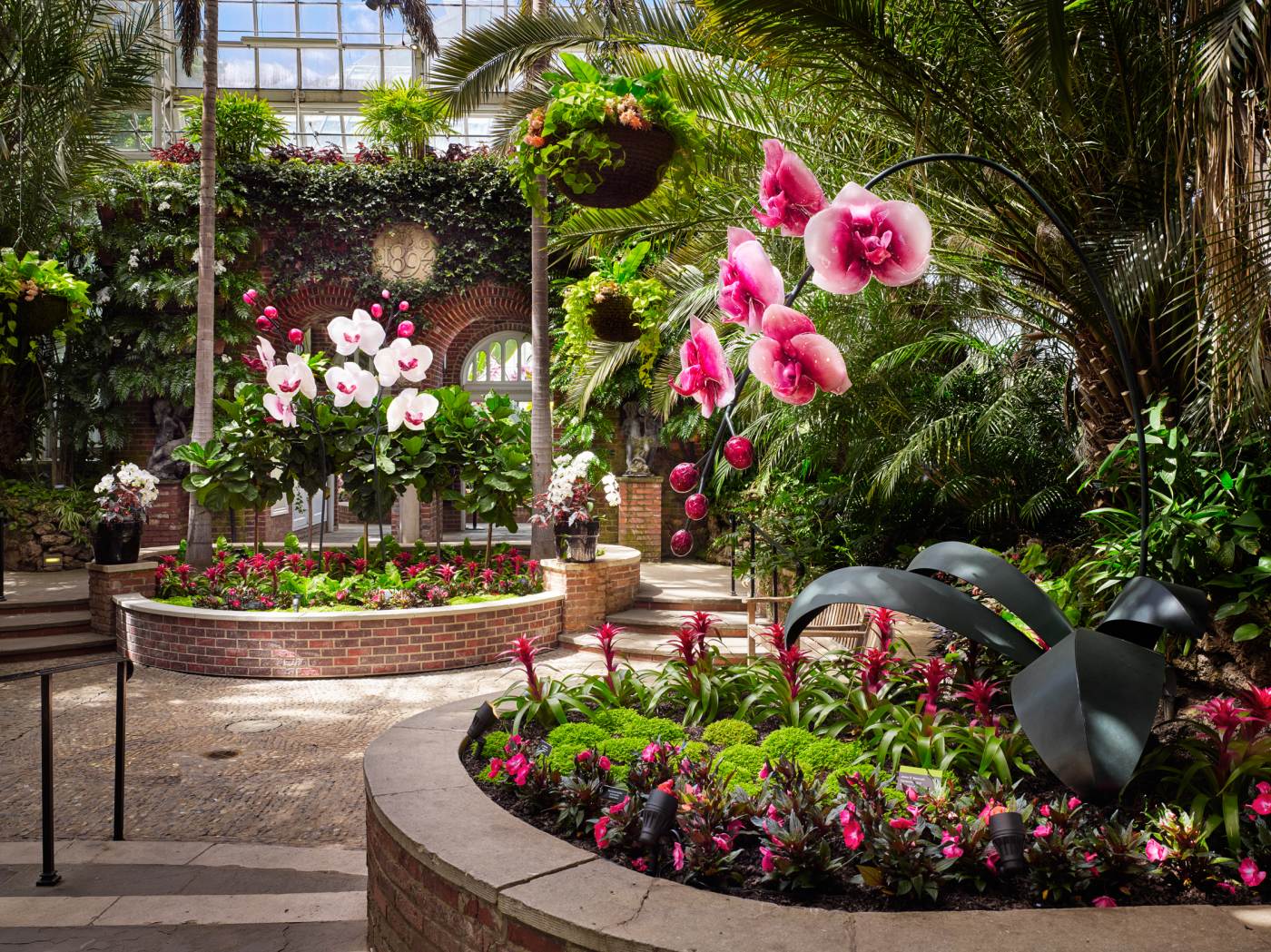 Watch Gamrath create one of his incredible sculptures in a behind-the-scenes video:
Watch an interview with Jason Gamrath about his craft, his inspiration and what he hopes to share with SUPER. NATURAL. guests:
Watch Gamrath and his team install more than 90 pitcher plants in Phipps' Serpentine Room in this SUPER. NATURAL. time lapse: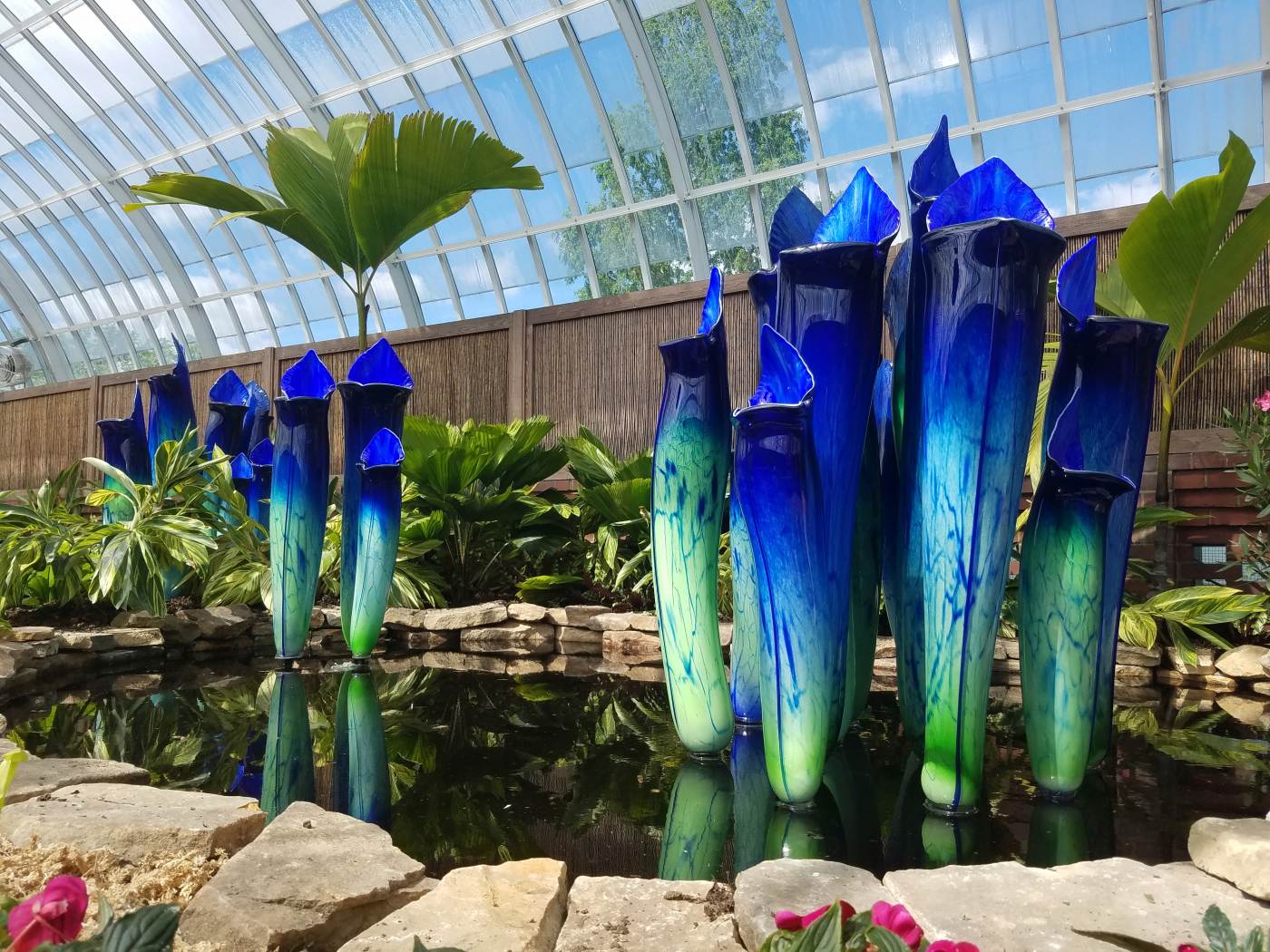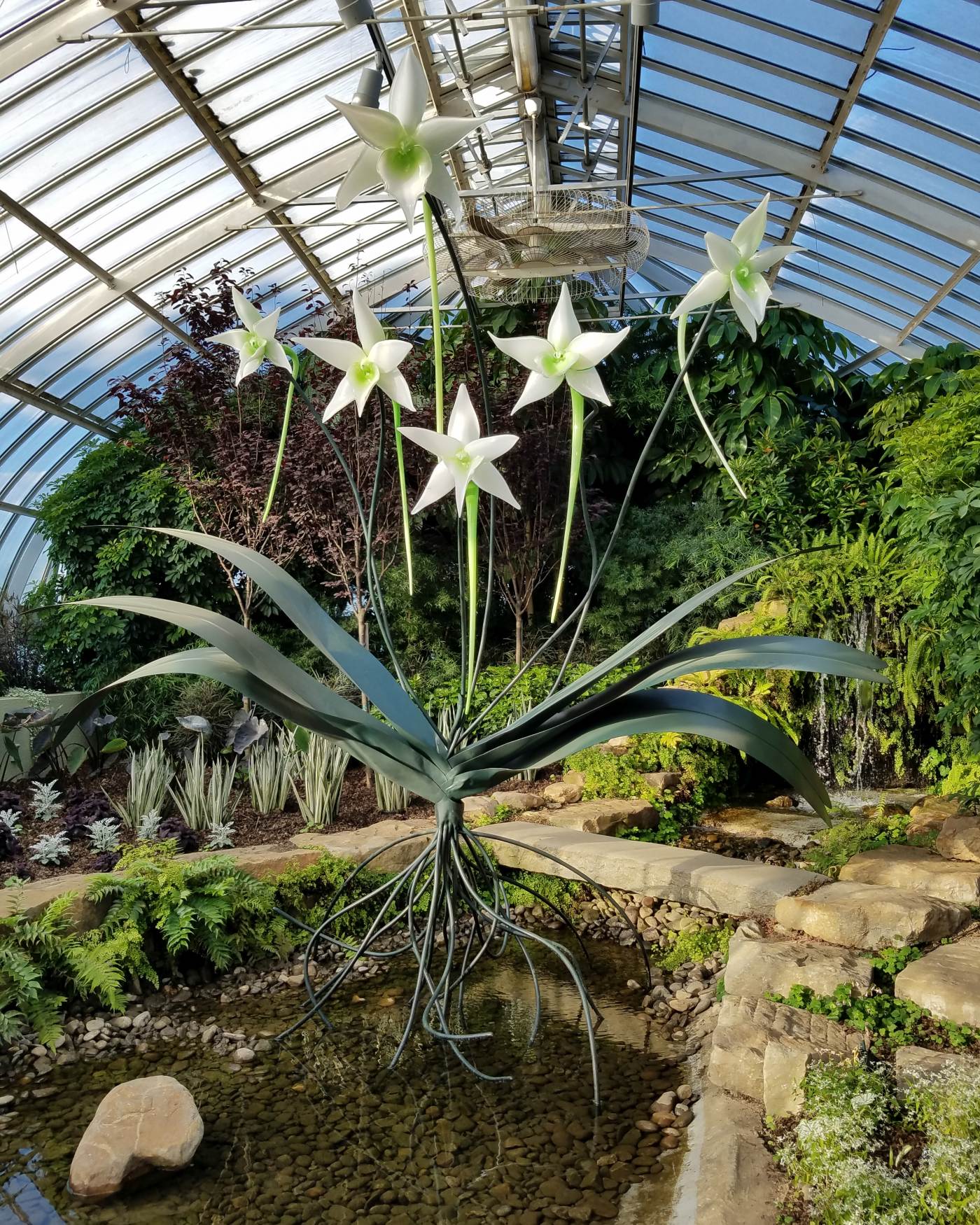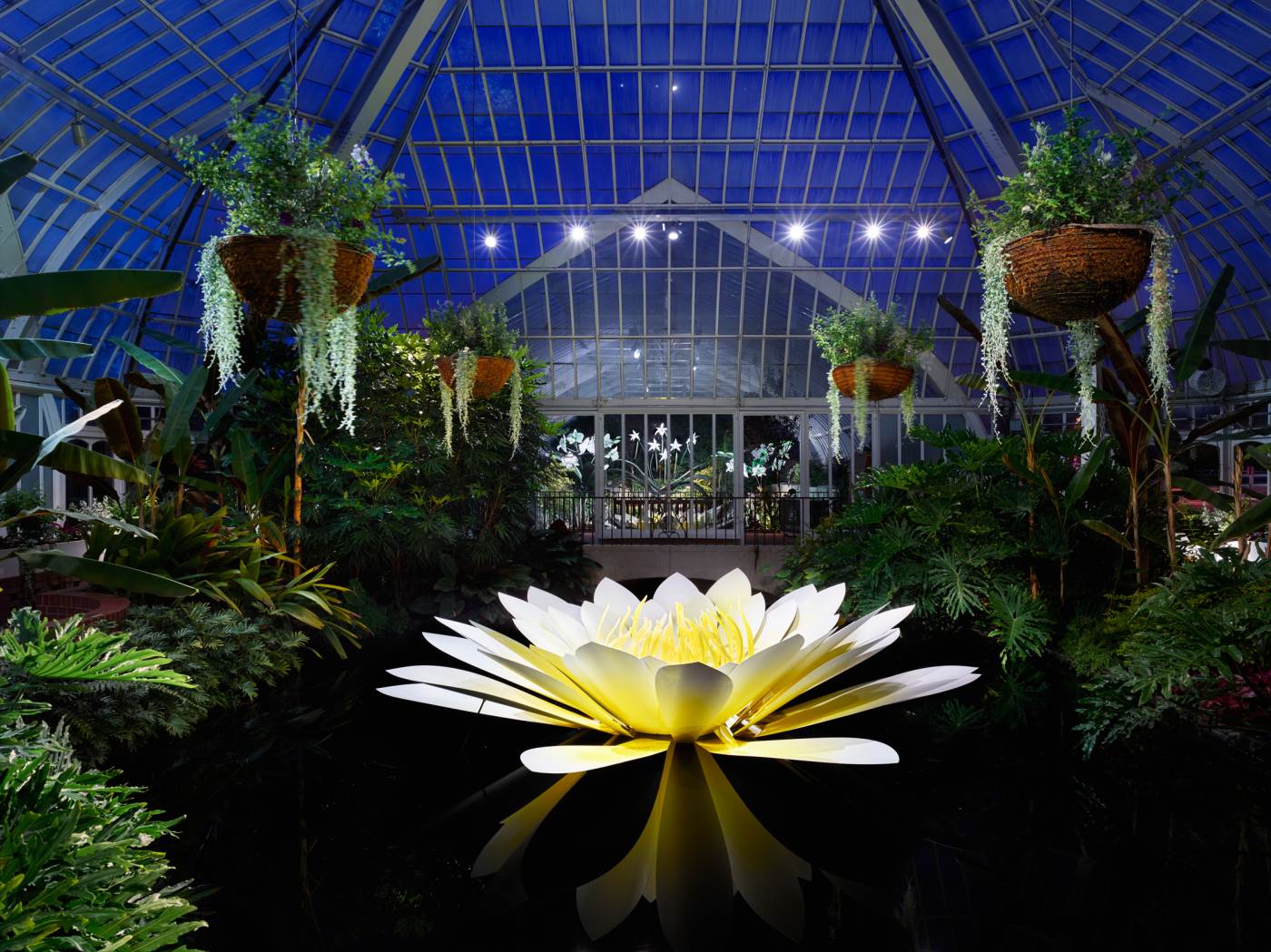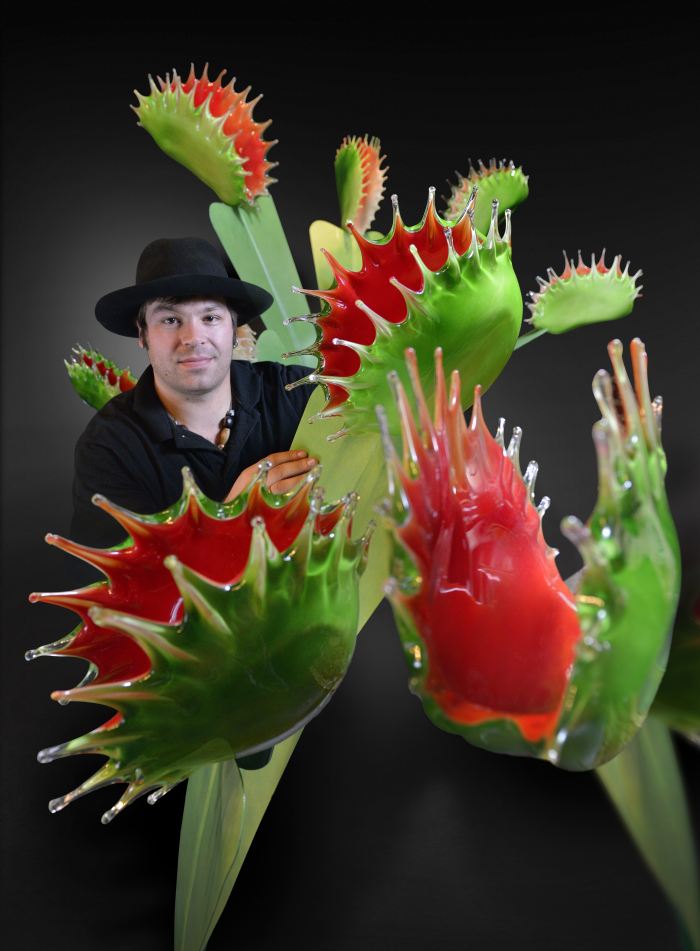 Underwritten in Part By
Photos © Ed Massery, Daniel Fox/Lumina Studio, Annie O'Neill, Paul g. Wiegman
More Events You'll Enjoy
Saturdays and Sundays; 1:30 p.m. except where noted

Grow your garden know-how by attending a free-with-admission class. From beekeeping to bonsai and conifer care to compost, local experts bring it all to you surrounded by the beauty of our gardens.

Open Now

Explore our all-new exhibit featuring some of Africa's lushest landscapes. See botanical specimens never before showcased at Phipps and discover how indigenous peoples use plants to sustain and enrich their lives.

Open Now

In the Center for Sustainable Landscapes Green Gallery, enjoy original drawings depicting plant-friendly insects created by middle school students for Phipps' Fairchild Challenge environmental competition.