Nature Investigators: Summer Camps
These full-day programs immerse campers in the world of Phipps for a week of scientific discovery. To learn more, please call 412/441-4442, ext. 3925.
AGES 6 – 8
Mondays – Fridays | 8:30 a.m. – 4 p.m.
$345 MEMBERS | $360 NONMEMBERS
Interested in a class that's already sold out? Email us to be placed on our waiting list.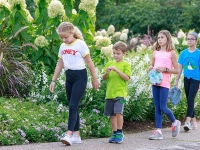 Nature on the Move!
Aug. 3 – 7
Movement is important for nature and for us! Learn about how animals move and migrate while you take nature walks and play fun games.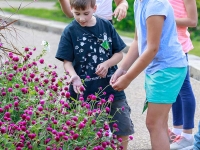 Creature Senses
Aug. 10 – 14
Explore fascinating plants and animals and decode some of the amazing ways they interact with the world.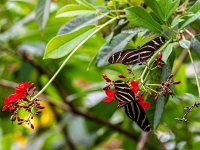 Pollination Investigation
Aug. 17 – 21
Discover the importance of pollination and learn about specialized pollinators as you explore nature's beauty and complete fun art projects.
Photos © Brian Cohen and Paul g Wiegman