Wild Wonders: Animal Babies and Families Virtual Summer Camp
Explore our Wild Wonders: Animal Babies and Families virtual summer camp for ages 7 – 11! These programs immerse campers in the wonders of our natural world as they learn about animal babies and their families, scientific careers and more. Upon registration, attendees will receive a link to participate in the virtual session.
AGES 7 – 11
Wednesdays | 3 – 4 p.m.
$75 MEMBERS | $150 NONMEMBERS (PRICE IS FOR ENTIRE SERIES)
Interested in a class that's already sold out? Email us to be placed on our waiting list.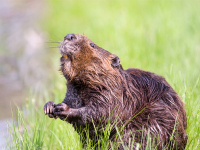 What We Can Learn From Beaver Families
July 21 | 3 – 4 p.m.
Beavers are nature's ecosystem engineers, shaping our waterways as they build their homes underwater. Learn how our baby beavers, called kits, grow up, and how their lives impact our local ecosystems!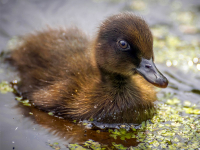 What We Can Learn From A Baby Bird
July 28 | 3 – 4 p.m.
Meet Scientist Brandon Hoenig and learn about his career studying adorable baby birds and something slightly less adorable – their poop! Scientist Brandon will share his career path, his research methods, and how studying baby bird droppings can teach us so much about the food web, insect populations, and even water quality!