2017 Top 10 Sustainable Plants
---
Bald Cypress
(Taxodium distichum)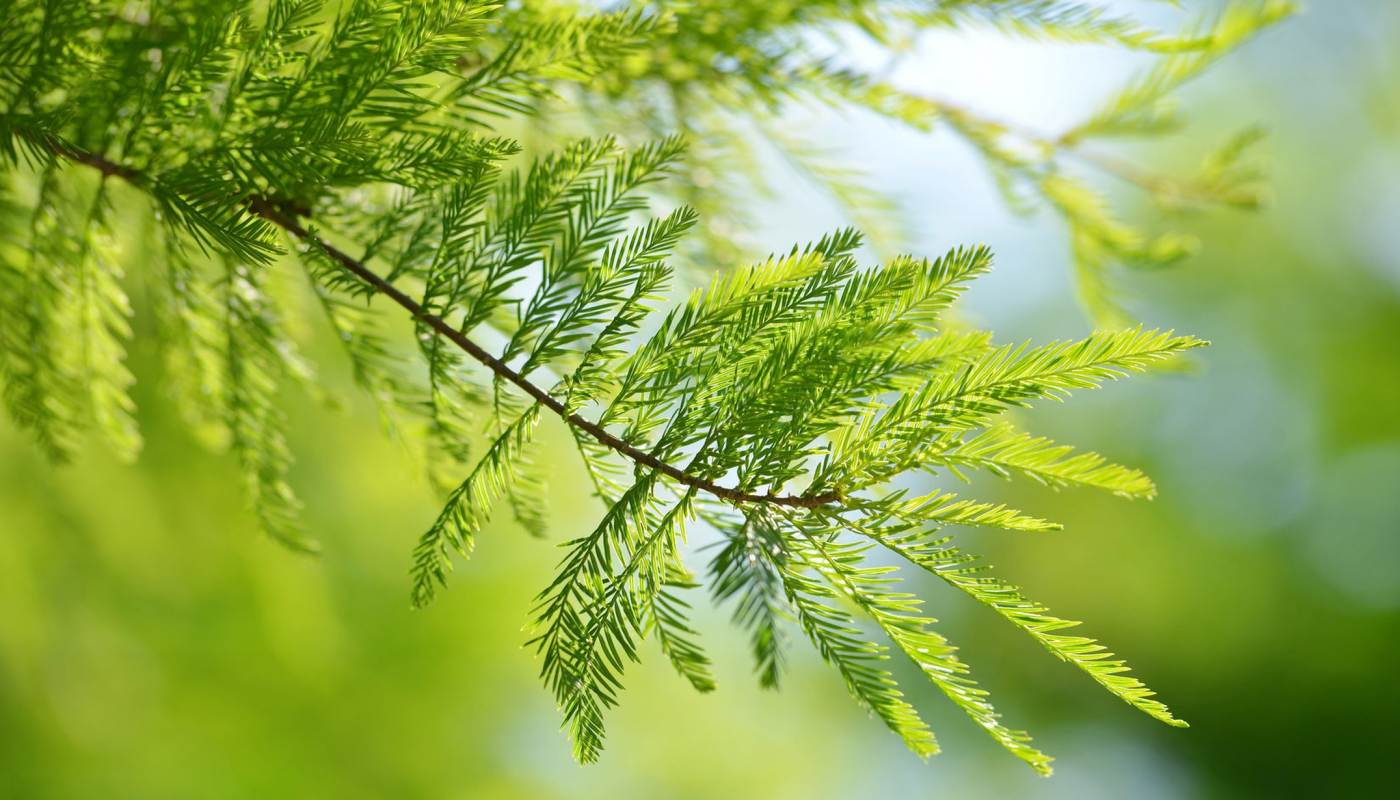 This stately 50 – 70' tall native deciduous conifer has bright yellow-green new foliage which turns a soft sage-green in summer, and then a russet orange-brown in fall. Globular 1" cones start out green, and then turn to purple and later brown over a year. It prefers moist, acid soil but is very adaptable to drier soil. Provide full sun.
---
Big Leaf Magnolia
(Magnolia macrophylla)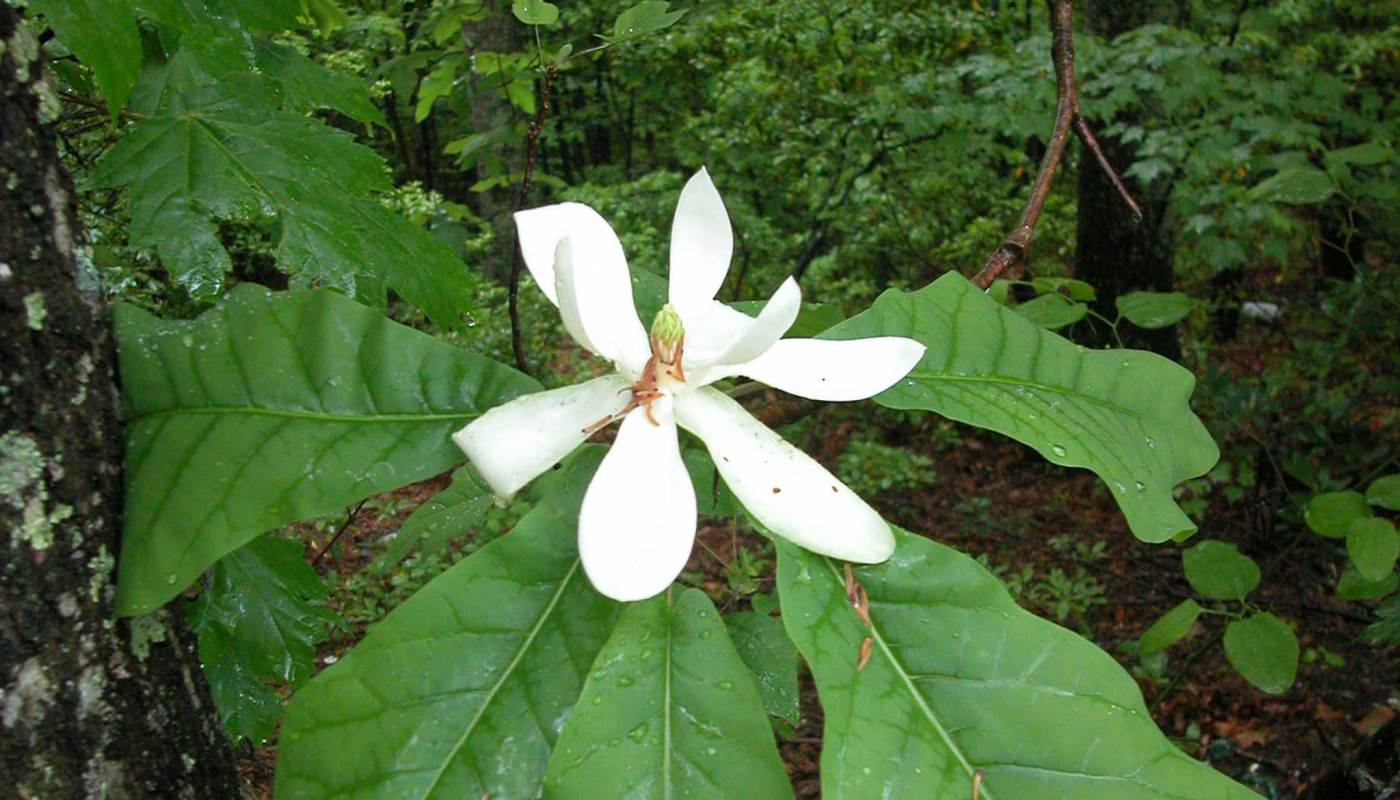 Named for its huge 12 – 32" long leaves, which are green on top and silver on the bottom, this tree produces large 8 – 10" creamy-white fragrant flowers in May. Blooms are followed by 3" long rosecolored fruits. This beautiful specimen tree reaches 30 – 40' tall and prefers full sun to partial shade. It is native to Pa.
Photo © Dr. Dave Lindbo
---
Shingle Oak
(Quercus imbricaria)
This native, 50 – 60' shade tree has simple leaves that emerge reddish in spring, transform to lustrous dark green in summer, and then become yellow-brown to russet-red in fall. Old leaves persist through winter. This tree's fruit is a 5/8" acorn. It prefers moist, rich, deep, well-drained acid soil, but it is somewhat adaptable. Plant in full sun and only prune when dormant if needed.
---
Ginkgo Tree (Male)
(Ginkgo biloba)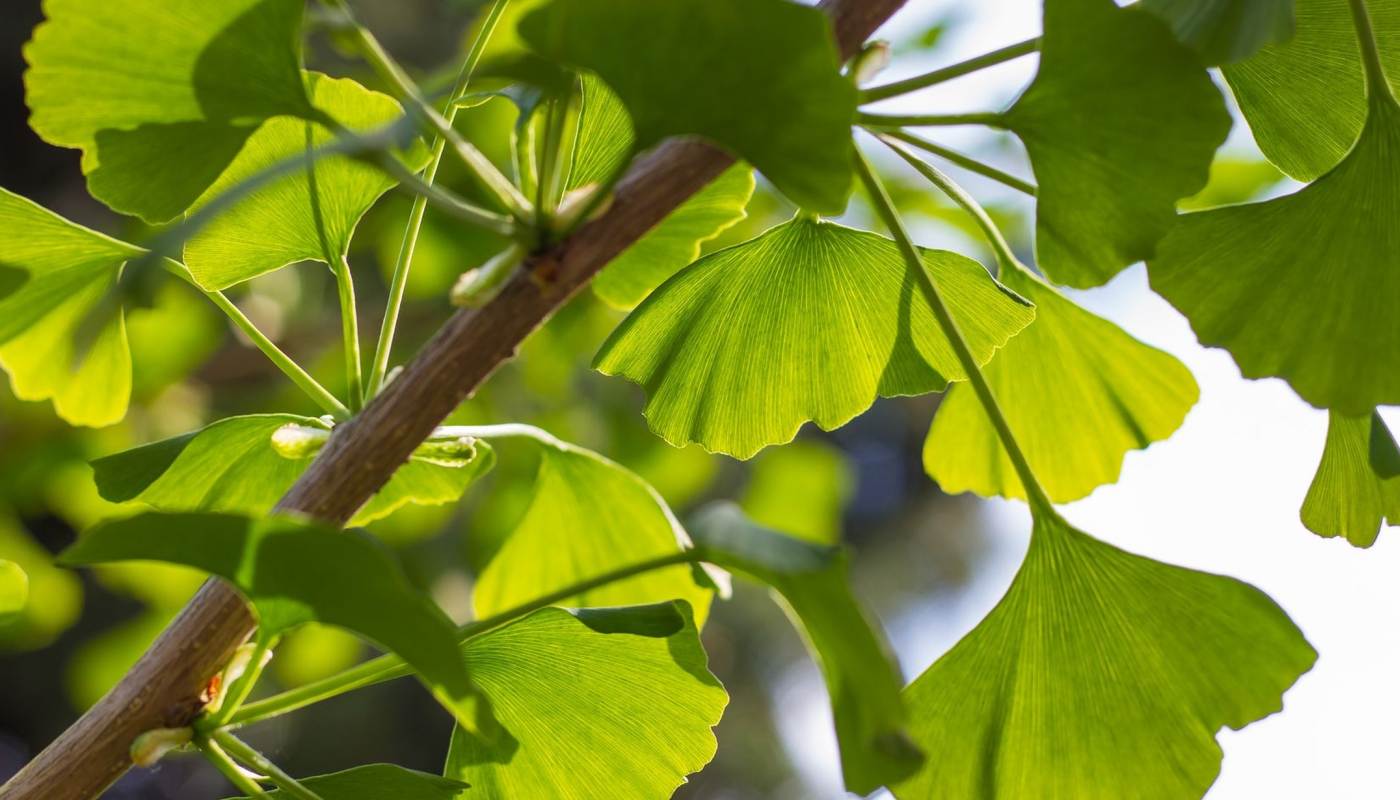 This large pyramidal tree, reaching 50 – 80' in height, is an excellent choice for public areas in full sun. Although it prefers deep, moist soil, it is pH adaptable, tolerant of city conditions and basically free of pests. Leaves become bright yellow in the fall. Plant the male trees to avoid the stinky fruit.
---
Tiger Eyes® Staghorn Sumac
(Rhus typhina 'Bailtiger' TIGER EYES)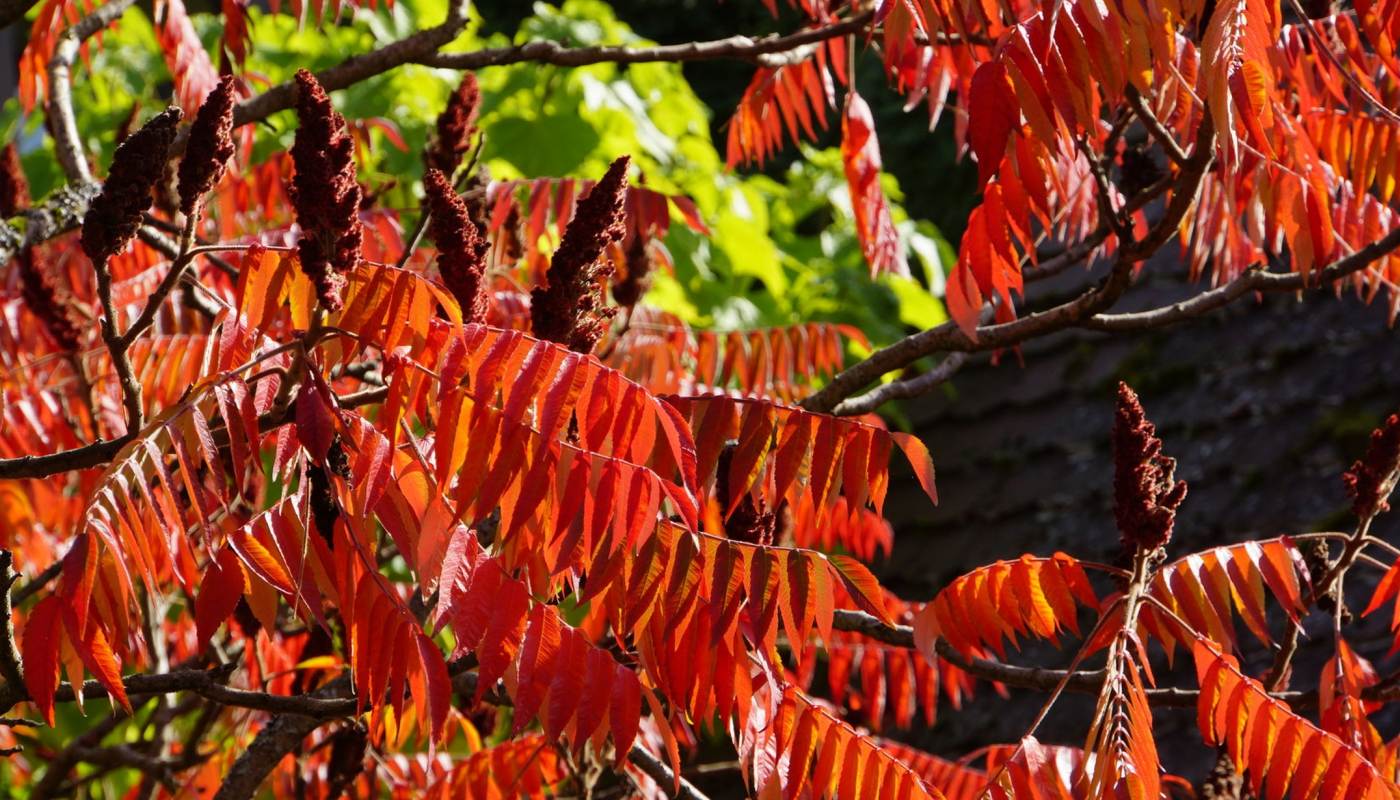 This elegant, oriental-looking, suckering shrub, selected from a native, grows 3 – 6' tall and wide. Vivid chartreuse new growth changes to bright yellow and then gives way to fuzzy purplish-pink new leaf stems, providing a dramatic contrast. In fall, the leaves become yellow, orange and intense scarlet. Plant this drought-tolerant shrub in full sun to partial shade.
---
Elderberry
(Sambucus canadensis)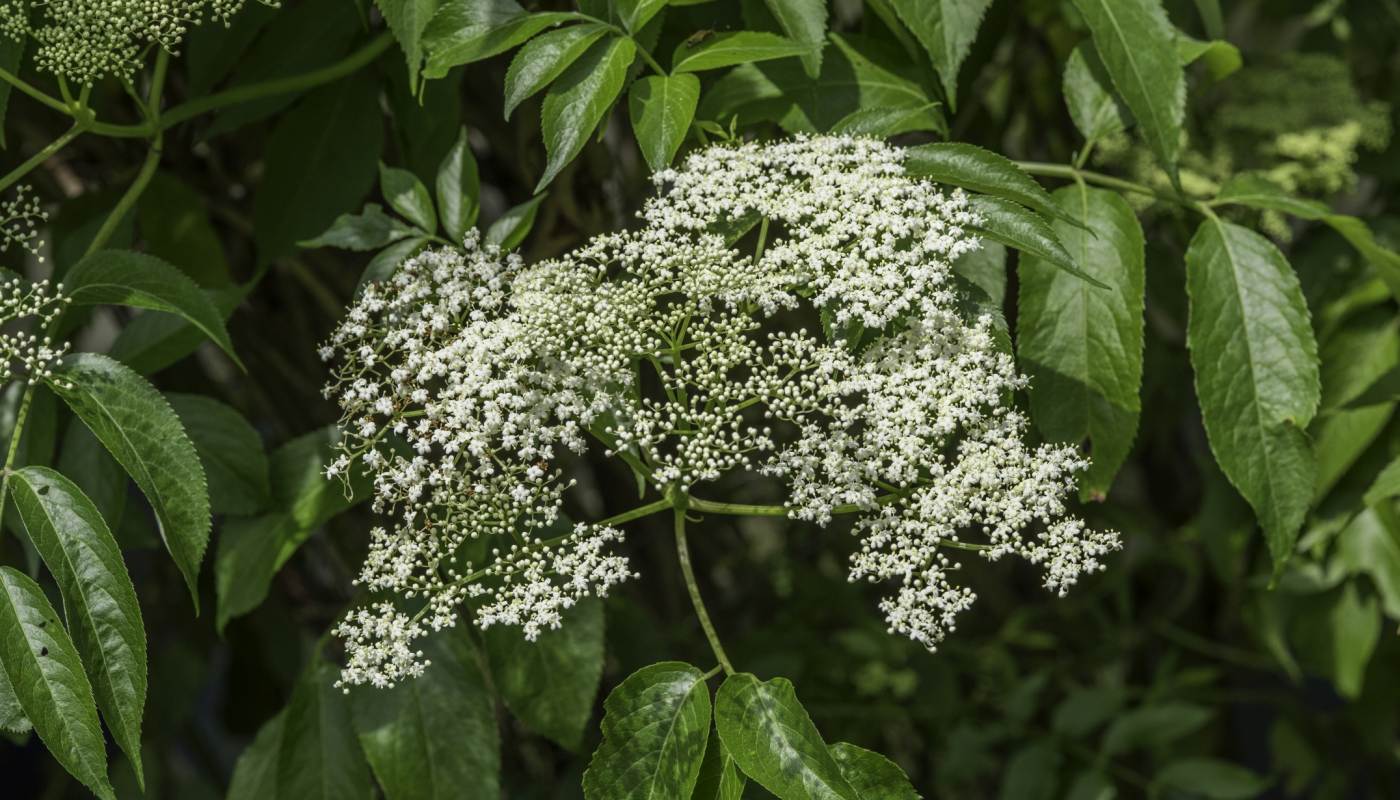 This multi-stemmed, 5 – 12' tall suckering native shrub has flat clusters of fragrant, white flowers in summer, which are followed by ¼" purple-black, berry-like edible fruit in August and September. The fruit makes tasty jellies and wines. This plant is adaptable to moist to dry soil in full sun to part shade. It also attracts butterflies and birds.
Photo © Paul g. Wiegman
---
Gray Dogwood
(Cornus racemosa)
An erect, multi-stemmed, suckering native shrub, this plant grows to be 10 – 15' tall and forms large colonies. It is great for naturalizing and very adaptable to full sun to shade, and wet or dry soil. Flat clusters of whitish flowers bloom in June and are followed in late summer by ¼" white fruit on red stems, which are eaten by over 100 types of birds.
---
Goat's Beard
(Aruncus dioicus)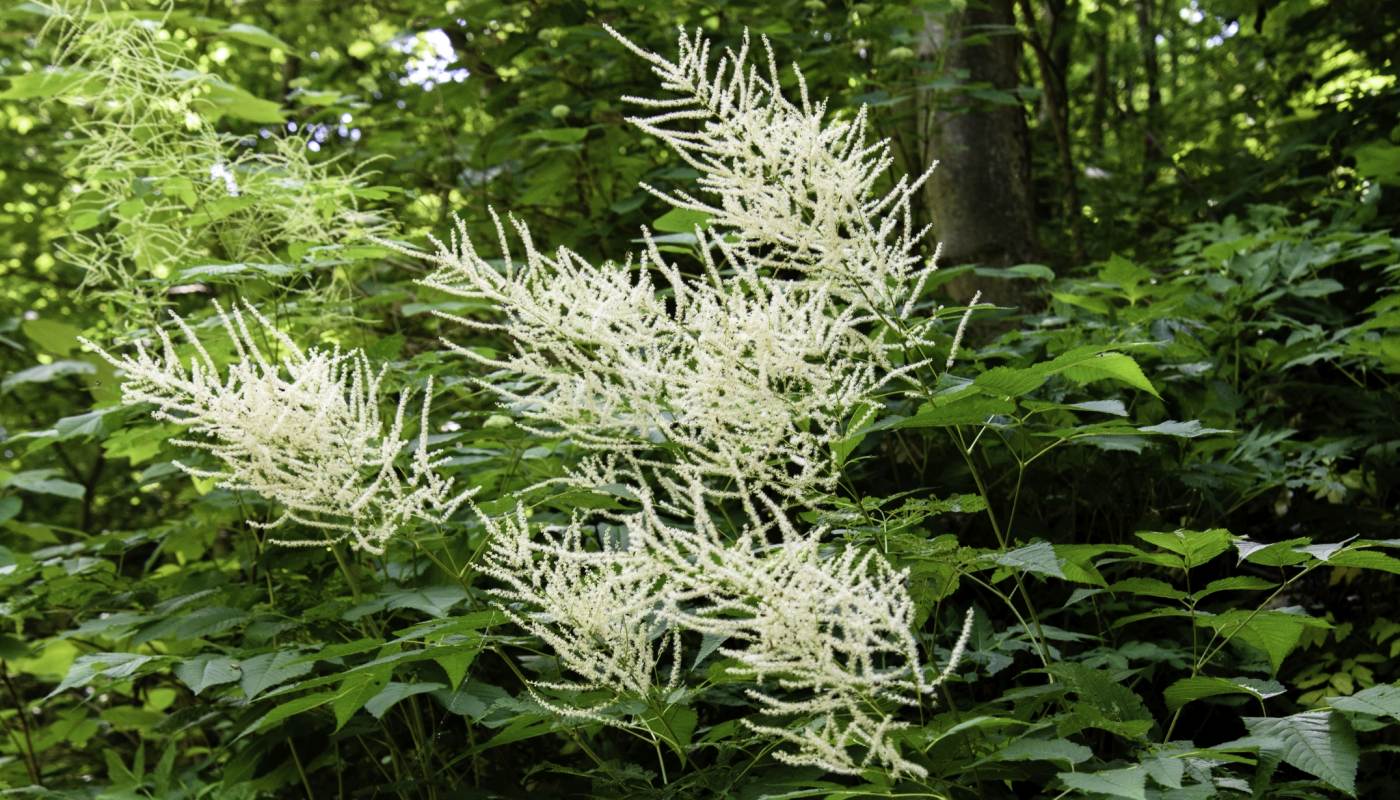 This native herbaceous perennial prefers full sun to partial shade in medium to wet soil. Plume-like spikes of small, creamy-white flowers appear in late spring above finely divided foliage. It grows to be 4 – 6' tall and is excellent as a background plant planted individually or in groups.
Photo © Paul g. Wiegman
---
Blue-Eyed Grass
(Sisyrinchium angustifolium)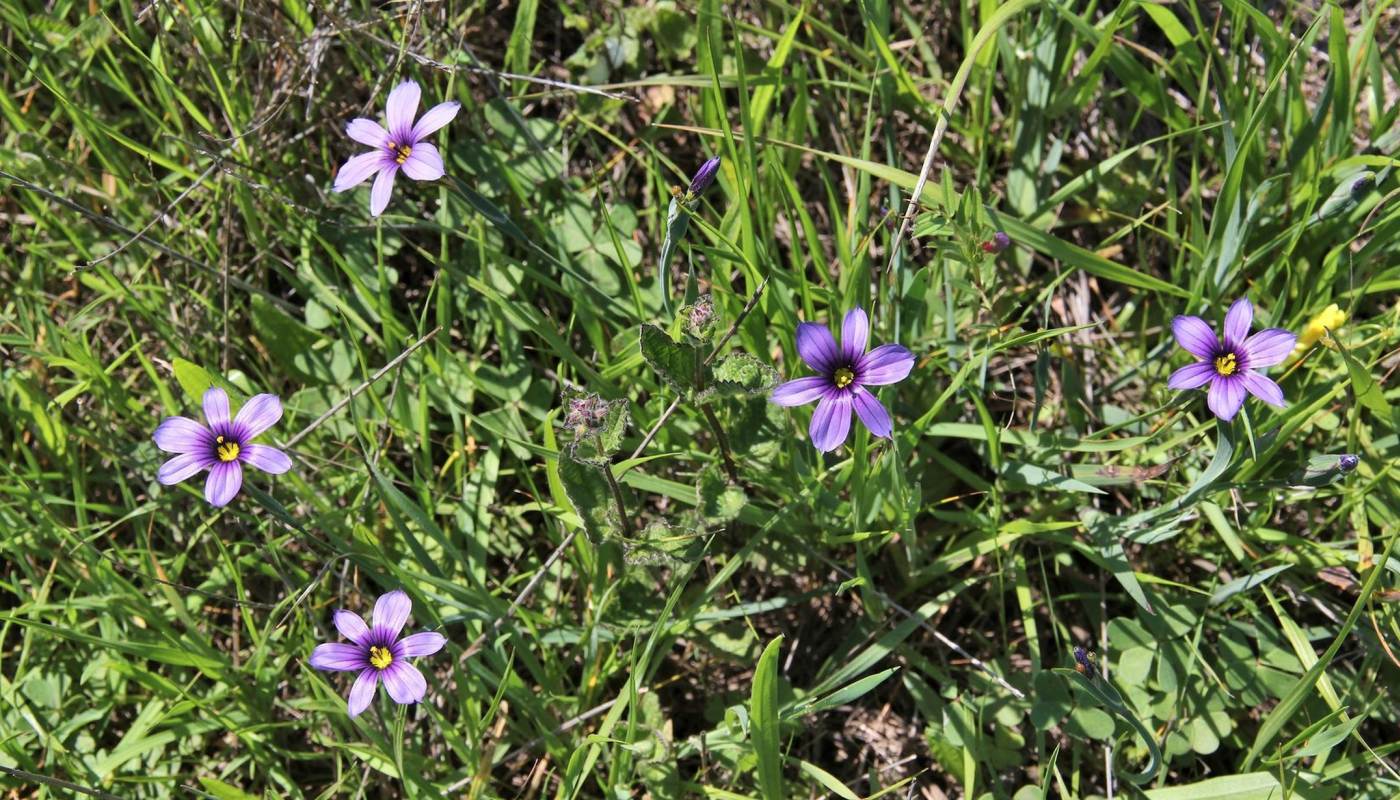 Violet-blue star-shaped flowers with a yellow eye appear in May and June atop 12" clumping tufts of grass-like foliage. Plant in full sun to light shade in moist, well-drained soil. This plant will self-seed in optimum conditions and works nicely in informal gardens, edges, rock gardens, and in the front of borders.
---
Bleeding Heart
(Lamprocapnos spectabilis) (previously Dicentra spectabilis)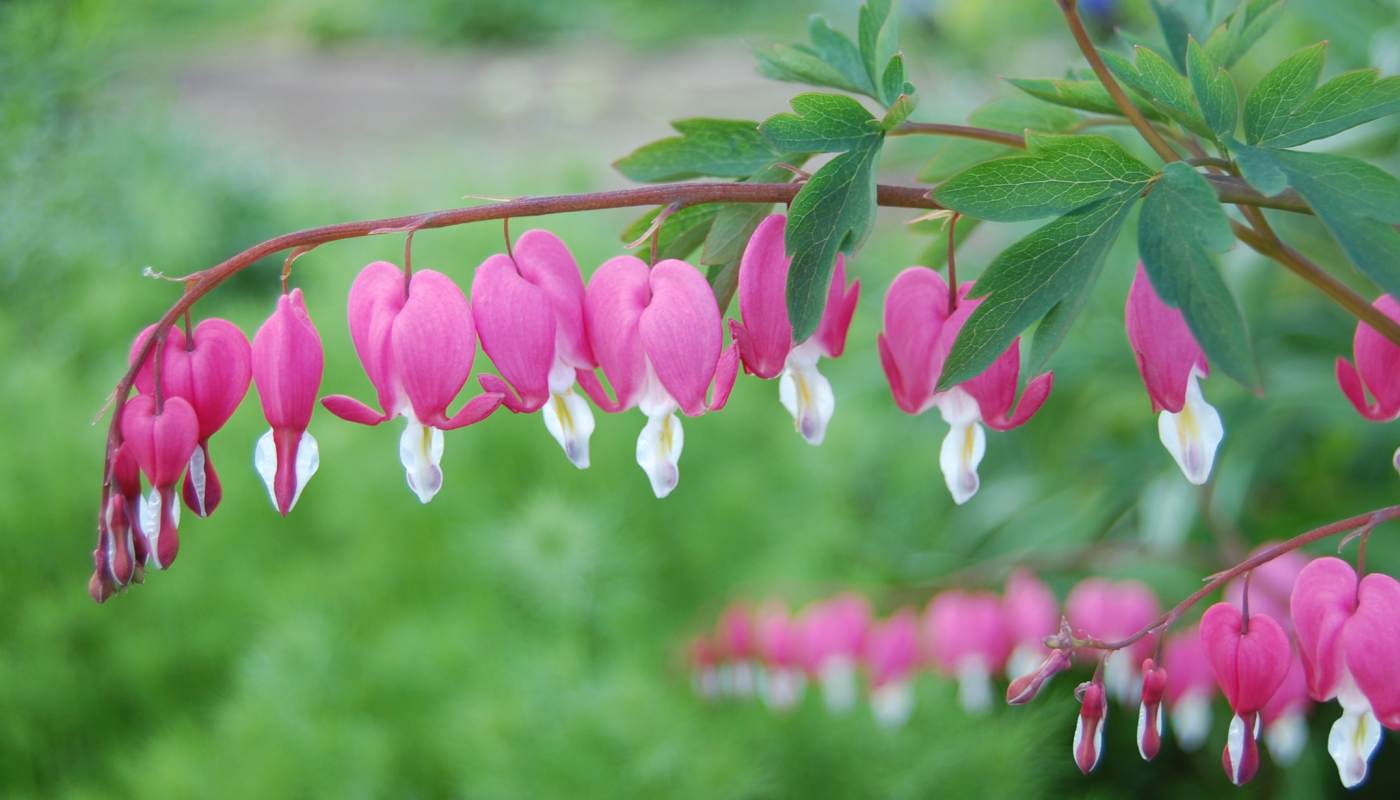 A beautiful, old-fashioned herbaceous perennial, this plant produces long, arching racemes of puffy pink and white heartshaped flowers from May – June above soft green foliage. It prefers partial to full shade and grows to be 24 – 36" tall. This is the perfect plant for the shaded border or woodland garden. Foliage goes dormant by mid-summer, so plan for this with neighboring plants.
Photo © Wuzur