Longing for Belonging: Transforming Society through Deep Nature Connection
Trevanna Grenfell | Founder and director of The Wildwood Path
Watch This Presentation:
---
From youth to elderhood, we humans have a longing to belong within our communities and in the lands where we live. Something in our bones knows that there must be a way "home", but these old trails can be hard to find amidst the disconnection, trauma, bypassing, and grief that we face daily in our struggling world. How can deep nature connection practices be a pathway towards growing healthy relationships with place, community, and self? For any stage of life, let's explore ways we can begin re-rooting our integrity as humans who are truly part of a whole living world. Join Trevanna Grenfell from The Wildwood Path for stories, questions, and ideas about how deep nature connection can help us transform ourselves and our world for the better.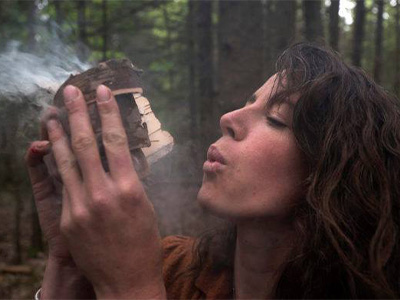 About the Speaker
Trevanna Frost Grenfell (she/they) was born and raised in a mossy Northern forest in the ancient and modern territory of the Indigenous Penobscot Nation that we now call "Maine". Having worked and played with youth and adults in nature for over 25 years, Trevanna is always seeking to help actualize the potential of humans to be the beautiful, healthy, contributing members of the living world that we are meant to be. So, how can deep nature connection be an avenue for that kind of profound social change? What are the ways of relating with nature that can change how we live and work within a regenerative system? This is the question that Trevanna is exploring as part of a small, radical school called the Wildwood Path. Join us as we sniff out trails of connection and transformation through reciprocal relationships with the wild world thriving all around us.