Phipps Conservatory's Homegrown Expands Programming to the Greater Hazelwood Area
For Immediate Release: Thurs., Sept. 1
Contact: Joe Reed | Director of Marketing and Communications
412-622-6915, ext. 3801 |jreed@phipps.conservatory.org
Phipps Conservatory's Homegrown Expands Programming to the Greater Hazelwood Area
Edible Garden Program Continues to Provide Access to Fresh Produce in Underserved Neighborhoods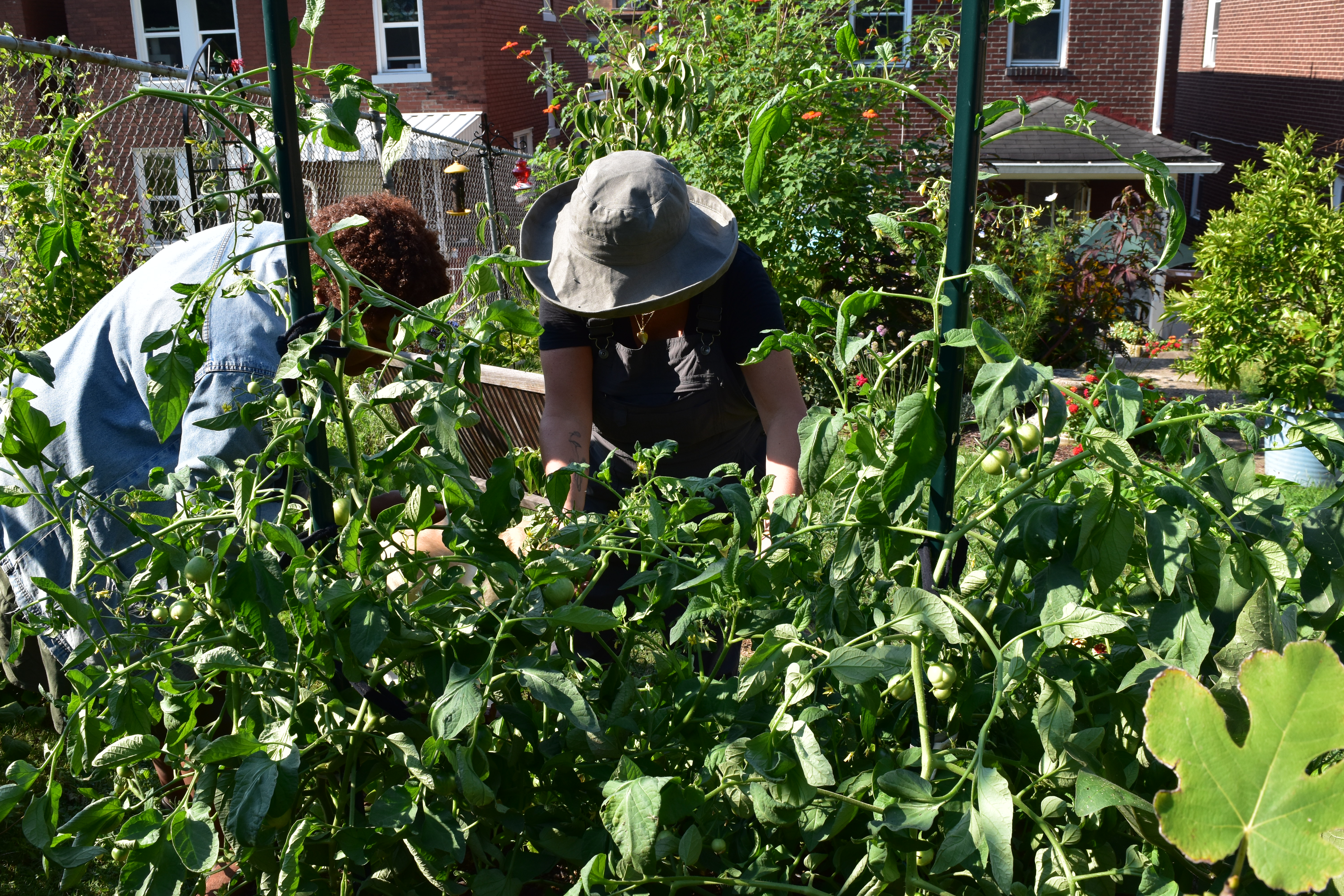 Pittsburgh, PA – Phipps Conservatory and Botanical Gardens' Homegrown outreach program began in Homewood and has expanded to Larimer, Lincoln-Lemington, East Hills and, most recently this summer, the Greater Hazelwood area (Hazelwood and Glen Hazel). Hazelwood was chosen because it is one of the neighborhoods in Pittsburgh that does not have a full-service grocery store that is accessible to its residents. Within the community, there were already various organizations working towards increasing access to healthy, fresh foods, so the Homegrown program was put in place to support these efforts.

"We are excited to meet, support and work alongside all of the gardeners and green thumbs in Hazelwood to help support a greener and healthier community," says Director of Adult Education and Community Outreach Gabe Tilove.

This summer, Homegrown has made substantial progress in the Hazelwood community. 7 raised garden beds have been installed which will allow community participants to become self-sufficient gardeners with the ability to access fresh produce. A workshop was hosted at the Center for Life in Hazelwood where participants received planters and their choice of 4-6 herbs while learning about how accessible it is to grow herbs and how much can be done with them.

In addition, on behalf of Homegrown, 250 seedlings were passed out on Hazelwood Earth Day to equip residents with a way to begin their gardens and grow the foods that are not readily available to them. The Homegrown program looks forward to educating the Greater Hazelwood community and building more relationships within area each summer.

Phipps will continue to nurture healthy communities as the Homegrown program expands into neighborhoods that are challenged by food insecurity and its significant impacts on health and families. To learn more about Homegrown, visit phipps.conservatory.org/Homegrown.
###

About Phipps: Founded in 1893, Phipps Conservatory and Botanical Gardens in Pittsburgh, PA is a globally recognized green leader with a mission to inspire and educate all with the beauty and importance of plants; to advance sustainability and promote human and environmental well-being through action and research; and to celebrate its historic glasshouse. Encompassing 15 acres including a historic 14-room glasshouse, 23 distinct indoor and outdoor gardens and industry-leading sustainable architecture and operations, Phipps attracts more than half a million visitors annually from around the world. Learn more at phipps.conservatory.org.

Watch TEDx: What We Can Learn From an Old Glasshouse: A look at the evolving way we connect people to nature at Phipps, demonstrate how human and environmental health are inextricably connected, and show that to age gracefully, we must continually reinvent ourselves to evolve with the rest of the world.