Pre-Ordering Now Available for Phipps Conservatory's Gifts and Greens Sale
For Immediate Release: Wed., Oct. 13
Contact: Joe Reed | Director of Marketing and Communications
412-622-6915, ext. 3801 | jreed@phipps.conservatory.org
Pre-Ordering Now Available for Phipps Conservatory's Gifts and Greens Sale
Guests Can Now Pre-Order a Variety of Fresh Greens to Build Their Dream Winter Décor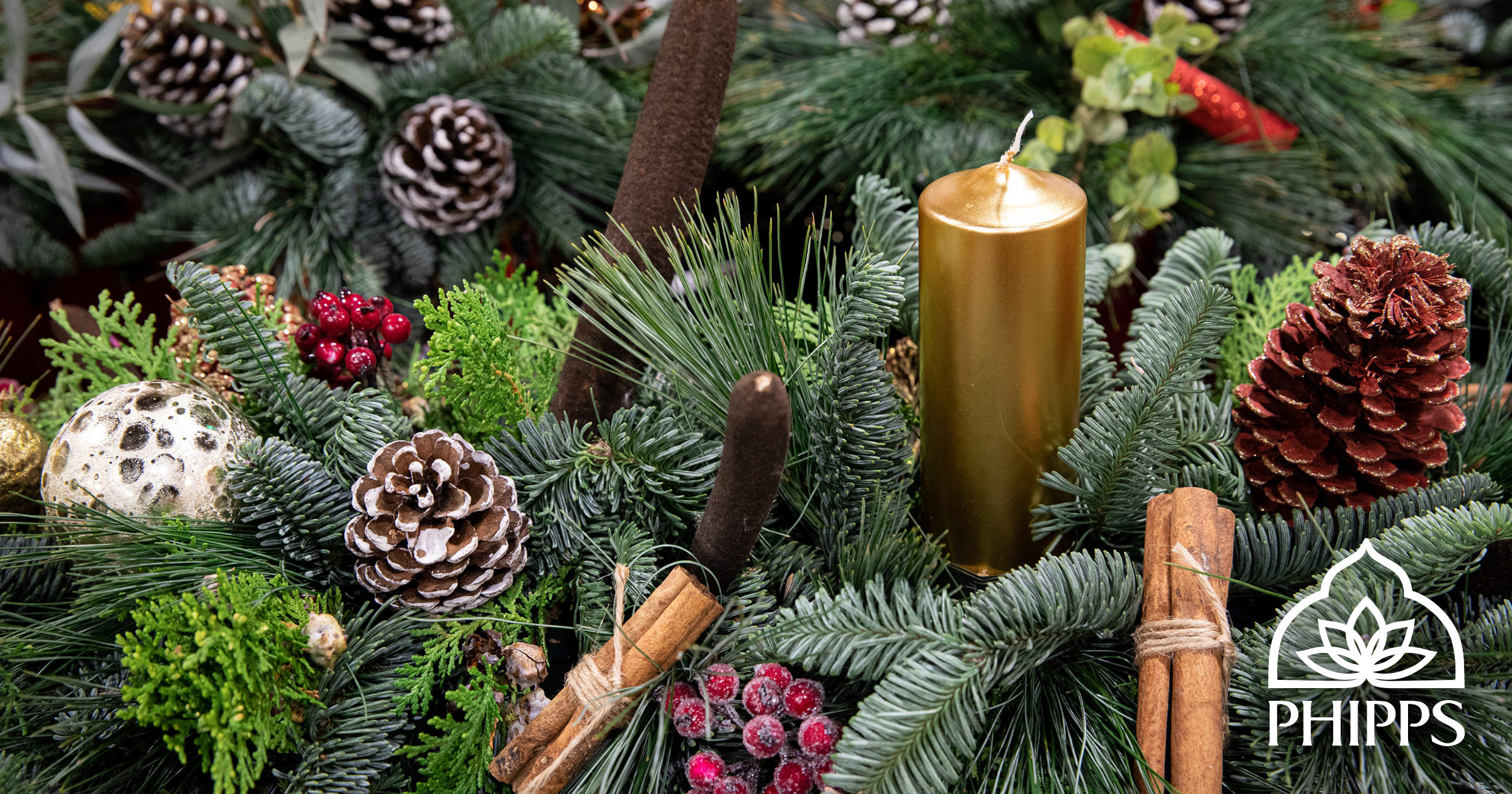 Pittsburgh, PA – Phipps Conservatory and Botanical Gardens is pleased to offer pre-ordering for this year's Gifts and Green Sale. For the first time, guests are able to peruse a catalog of wreaths, garlands, loose greens and decorative accents on our Gifts and Greens Sale website and place their orders now through Mon., Nov. 15 before picking them up at the in-person market at Phipps Garden Center Dec. 2 - 4.

While picking up their items, guests are encouraged to peruse a selection of additional items only available at the in-person market. For three days only on Dec. 2 – 4, additional items will be available for purchase, including more loose greens varieties, wreaths custom designed for guests by our own Master Gardeners, and gorgeous poinsettia varieties seen in Holiday Magic! Winter Flower Show and Light Garden.

Gifts and Greens Sale will take place at Phipps Garden Center in Mellon Park on Dec. 2 – 3 from 10 a.m. – 6 p.m. and Dec. 4 from 10 a.m. – 3:30 p.m. Pre-ordering is available now through Mon., Nov. 15. To pre-order for Gifts and Greens, visit plantshop.conservatory.org. Items on this website are not available to be shipped and must be picked up at the Gifts and Greens Sale.
###
About Phipps: Founded in 1893, Phipps Conservatory and Botanical Gardens in Pittsburgh, PA is a globally recognized green leader with a mission to inspire and educate all with the beauty and importance of plants; to advance sustainability and promote human and environmental well-being through action and research; and to celebrate its historic glasshouse. Encompassing 15 acres including a historic 14-room glasshouse, 23 distinct indoor and outdoor gardens and industry-leading sustainable architecture and operations, Phipps attracts more than half a million visitors annually from around the world. Learn more at phipps.conservatory.org.
Watch TEDx: What We Can Learn From an Old Glasshouse: A look at the evolving way we connect people to nature at Phipps, demonstrate how human and environmental health are inextricably connected, and show that to age gracefully, we must continually reinvent ourselves to evolve with the rest of the world.