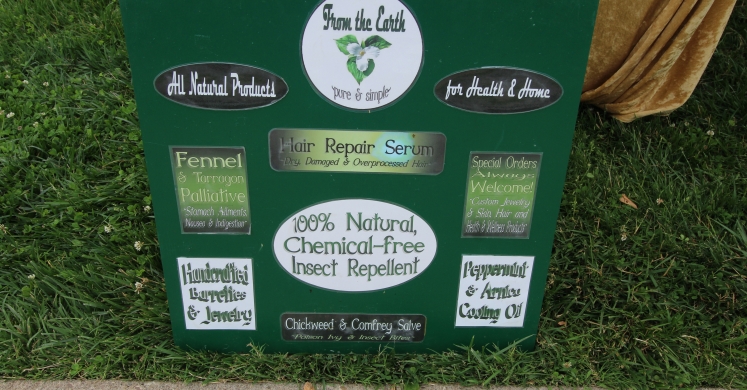 At The Market: From the Earth
Stepping under From the Earth's shady tent feels like entering an old-fashioned apothecary. Tinted bottles full of sweet-smelling herbal concoctions line the tables, along with handcrafted jewelry and décor. The sign advertises a variety of locally produced natural remedies for ailments ranging from acne to upset stomachs. Some of their best-selling products include comfrey salves to soothe poison ivy rash, peppermint cooling oil, organic sunscreen and bug repellant, and a richly scented serum for rejuvenating dry hair. The booth also offers a charming variety of sustainable decorative items, including bookmarks and accessories. From the Earth's one-of-a-kind pendant jewelry can be infused with long-lasting essential oils to create a uniquely fragrant accessory.
From the Earth will visit the Green Market at Phipps each Wednesday from 2:30 – 6:30 p.m. They can also be reached at 724/614-6305.