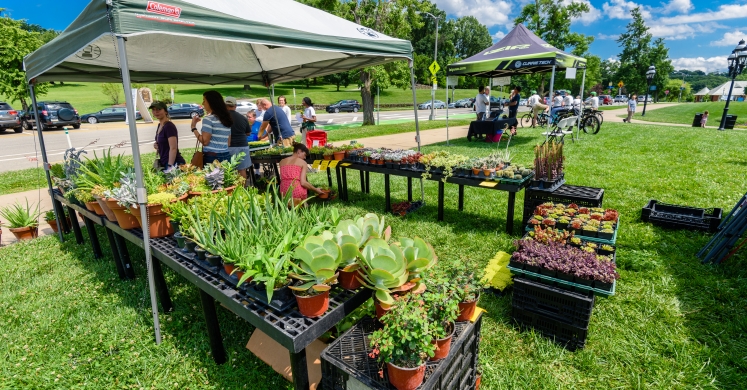 At the Market: Pure Energy Succulents
Pure Energy Succulents' plastic-covered tables are a prickly, sticky wonderland. Dainty miniatures squat behind a "2 for $3" sticky note, thorny pink plants crowd their planters, and lush garden aloe spills over the rims of crates, ready for planting. Children delightedly pick through the mix-and-match display while their parents browse an array of colorful, pre-planted pots.
Ed Fisher, Pure Energy's owner, has been cultivating these green gems for 34 years. After years of growing succulents in Florida, he moved back to Pennsylvania to introduce Pittsburghers to "succulents the likes of which they'd never seen before!" These low-maintenance, easy-to-propagate delights can thrive on windowsills, terrariums and planters with only a little water, making them the perfect choice for budding gardeners. And there's one for every budget, with prices ranging from $2 to $25.
Pure Energy can be found at a variety of local farmer's markets and garden festivals, or at the Green Market at Phipps every Wednesday from 2:30 – 6:30 p.m.