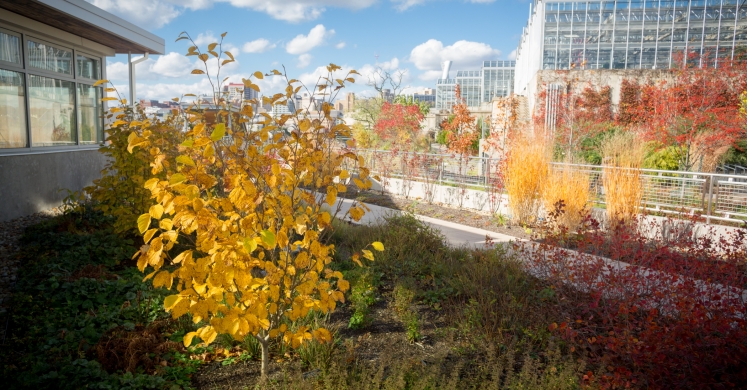 #bioPGH Blog: Witch Hazel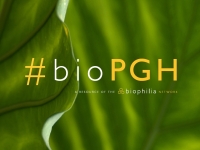 A resource of Biophilia: Pittsburgh, #bioPGH is a weekly blog and social media series that aims to encourage both children and adults to reconnect with nature and enjoy what each of our distinctive seasons has to offer. From the best times to plant seasonal flora and enjoy their peak blooms, to astronomical events and creatures to keep an eye and ear out for, Phipps will keep you in the know with what's going on in our environment!
While witch hazel sounds like a plant perfectly suited for Halloween, these particular deciduous shrubs or small trees are actually quite sporadic when it comes to making an appearance. There are five species of witch hazel of the genus Hamamelis, three of which are native to North America, and there are several hybrids. Of the three species of witch hazel native to North America only one can be found in Pennsylvania: American, or common, witch hazel (Hamamelis virginiana). Like many species of flora, common witch hazel's bloom time is heavily dependent on the weather and can vary from year to year. Peak blooming for common witch hazel typically occurs between mid-October and mid-November; however, not all plants abide by this timeframe, as spring-flowering plants may begin to bloom as soon as late December and early January! So it is actually not uncommon to catch a glimpse of crumpled, yellow flowers peeking out from underneath the snow in the winter. You may have also come across witch hazel in your local drugstore, but did you know that the leaves and bark of the witch hazel plant were first used in folk medicine hundreds of years ago by Native Americans? To this day witch hazel is still used medicinally as a popular topical anti-inflammatory and astringent!
Connecting to the Outdoors Tip: As we're in prime witch hazel blooming time, keep an eye out for little clusters of wispy yellow petals adorning woody branches bare of leaves. Did you know that it takes at least six years for witch hazel to begin producing flowers? While this shrub is a bit of a slow grower, witch hazel seeds are readily available online for purchase and will add a pleasant burst of color to your outdoor space during the winter months, with a little patience. As the weather gets colder and all things warm and toasty become a hot commodity, consider taking advantage of some of the beneficial properties of witch hazel by adding witch hazel oil to a bubble bath. You can also get little ones excited for bath time by creating their own uniquely themed fizzing 'bath bombs' that use witch hazel as a main ingredient! These bubble bath bombs also make for a great way to start a conversation with your little one about some of the benefits plants provide for people. From the food we eat to the clothes we wear and oxygen we breathe, see how many things little ones can guess come from plants, perhaps starting with witch hazel oil!
Continue the Conversation: Share your nature discoveries with our community by posting to Twitter and Instagram with hashtag #bioPGH, and R.S.V.P. to attend our next Biophilia: Pittsburgh meeting.
Additional Resources:
Common Witch Hazel - The Virtual Nature Trail at Penn State New Kensington
USDA Forest Service Plant of the Week - American Witch Hazel
Witch Hazel Seeds - Trade Winds Fruit
Homemade Dinosaur Egg Bath Bombs - Totally the Bomb
Photos © Renee Rosensteel, Paul g. Wiegman