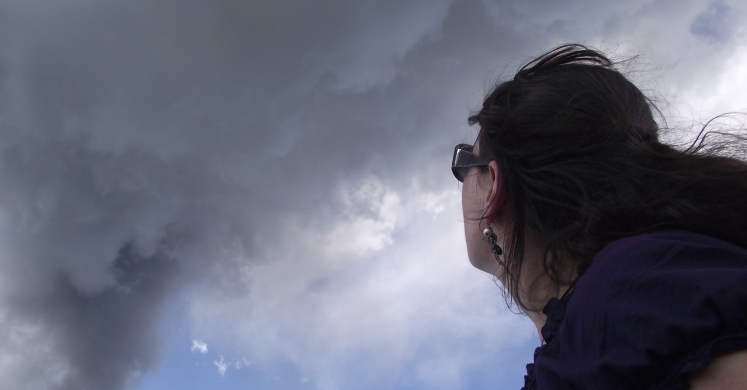 Interview with a Scientist: Justin Coughlin, Janine Krippner and Natasha Smith
If there is one segment of society that is often misunderstood, it is people who work in science fields. Public perception of scientists tends to lean towards lab coats, crazy hair, and beakers full of chemicals, especially in the eyes of children. In reality, most scientists are just regular people who want to make the world a better place through scientific discovery. The best way to dispel the myth that scientists are boring or crazy is to get to know them; the purpose of this segment is to talk with real scientists to ask them what they love about their jobs and why they think their work is fun and important.
This weekend we will be featuring our Fall 2015 Science Communication fellows, Justin Coughlin, Janine Krippner and Natasha Smith, at our "Meet a Scientist" public program. The Science Communication Fellowship program at Phipps seeks to bring scientists and public audiences together in face-to-face public interactions that promote appreciation and understanding of current scientific research and its application. As part of this programming, Phipps will be hosting a "Meet a Scientist" public program this Saturday, November 21st from 1:30 until 2:30 PM in the Tropical Forest Palm Circle, where visitors can engage with our science communication fellows and learn all about their research and occupations and even see the very instruments and equipment utilized everyday by scientists. Let's get to know the fellows!
Science Communication Fellow, Justin Coughlin
Hi, I'm Justin Coughlin. I am from a small town called Fleetwood located in eastern Pennsylvania. I am currently a Master's student at the University of Pittsburgh where I also studied Environmental Geology as an undergraduate. I research air quality impacts from Marcellus Shale natural gas activity, or fracking as most people know it. I really enjoy fishing, kayaking, hiking, reading, and most of all, seeing live music in my free time.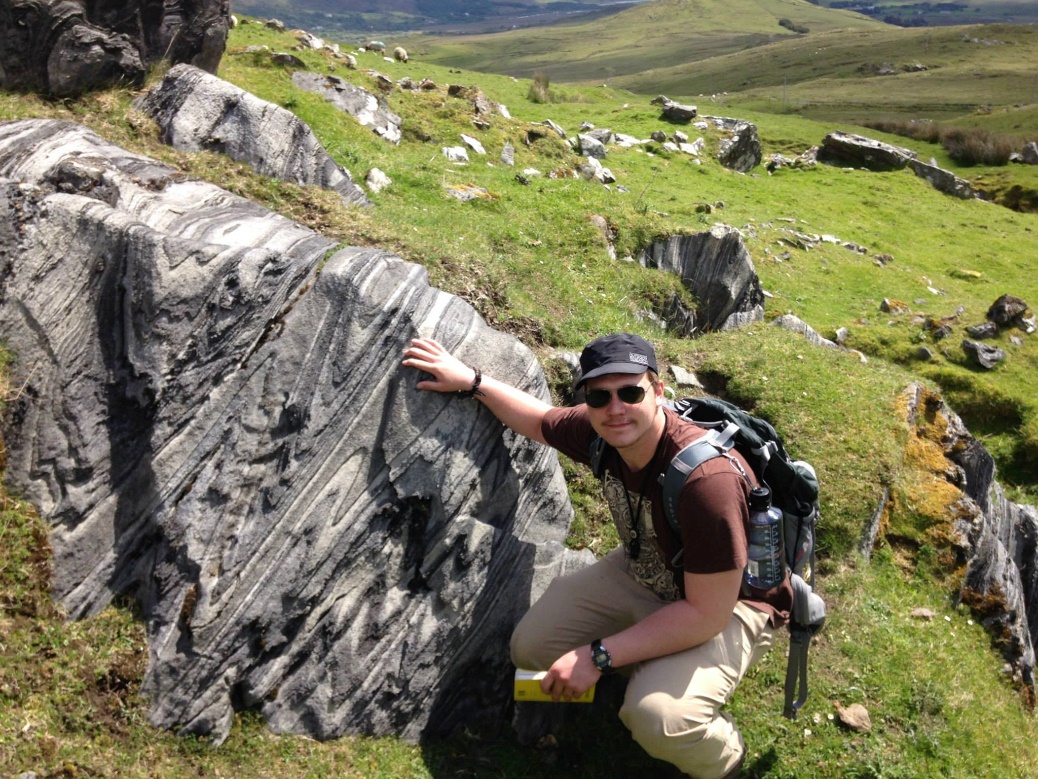 Why did you want to become a scientist?
I was always really interested in the natural world while growing up, I always loved being in the woods collecting different leaves and rocks. Some of my middle school and high school teachers also had a really big influence on me.
What is the most exciting thing you've ever done at work?
The most exciting thing I've ever done at work has to have been driving down to Alabama, Kentucky, and Illinois in order to visit prehistoric Native American cities and extract lake cores from nearby lakes.
What skills do you use most in your job?
I need to have a lot of patience and critical thinking skills in order to do my job effectively. Science rarely goes the way you want it to and you need to be able to approach these problems from a different perspective without getting frustrated.
What is your favorite part of your job?
The favorite part of my job is being able to work with incredibly talented and intelligent people and also being able to work outdoors.
If you weren't a scientist, what would you be?
I think I would've chosen to be a writer of some sort, I always enjoyed writing short stories, lyrics, and poems. There was always something about creating fantastical worlds that draw people away from their daily lives that seemed interesting.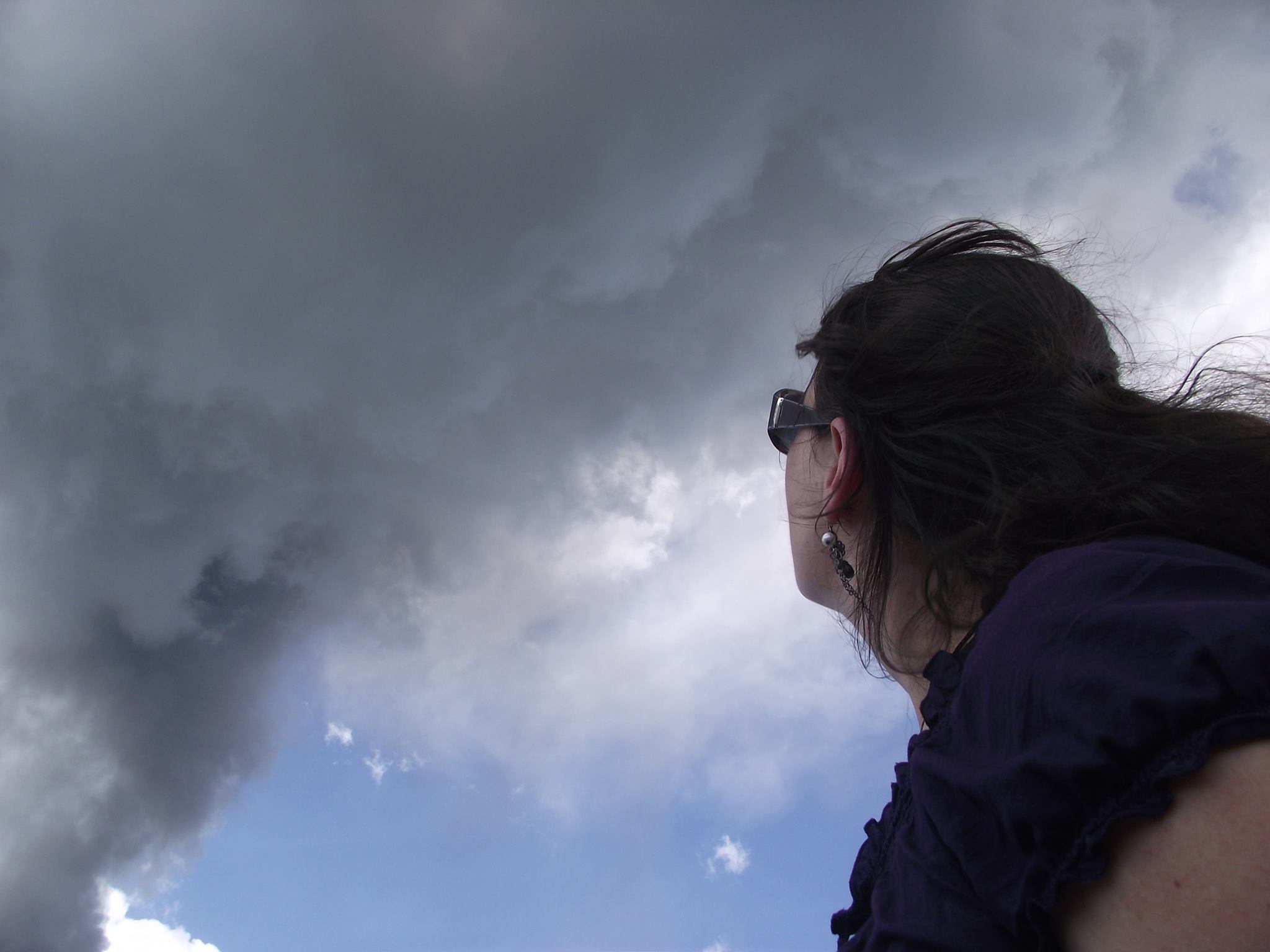 Science Communication Fellow, Janine Krippner
Hi! I'm Janine, a PhD student at the University of Pittsburgh. I study the deposits of explosive volcanic eruptions, in particular, block and ash flows – very hot and fast ground-hugging mixtures of rock, ash, and gas that race down the slopes of a volcano during an eruption. I use satellite data and data collected in the field (in Kamchatka, Russia) to learn more about these deposits so that we can better monitor the types of eruptions that produce them.
Why did you become a scientist?
I have always loved volcanoes. I am from New Zealand so I had access to many young and old volcanoes. When I was young I was very excited to find out that a volcanologist is actually a real job and to be one I would need to get a PhD and become a scientist. Being a scientist is so much fun! You get to travel around the world, look at things people haven't seen before, work in a range of environments (outside, on a computer, in the lab), and work with other people who do amazing research.
What is the most exciting thing you've ever done at work?
Watching an eruption on Sakurajima volcano in Japan. I was at a conference and the volcano erupted several times while I was there. We were actually on the volcano and the ash plume went over our heads. Sakurajima volcano erupts hundreds of times per year so we were pretty safe with this small eruption. I have also been inside hot lava tubes and volcanic craters, and stood on new land that was only erupted a few years ago.
What skills do you use in your job?
Observation skills are very important, especially when interpreting volcanic deposits using satellite images using different computer programs. Writing and presenting information is important in science. In the field I do a lot of hiking over volcanoes where I draw sketches, take measurements, and collect rocks to analyze back in the laboratory. My Master's research involved a lot of lab work including looking at rocks under a microscope and analyzing the chemistry to figure out what happened to the magma before it erupted. Volcanology is all about using a very wide range of skills to figure out what is happening on or under the volcano.
What is your favorite part of your job?
Definitely hiking around volcanoes collecting data and trying to figure out what happened during an eruption. It is so much fun camping out in the wilderness and exploring rocks that were very recently erupted onto the surface of the earth from deep down under our feet. Watching volcanoes erupt (from a safe distance) is the most amazing experience.
If you weren't a scientist, what would you be?
Since I have always wanted to study volcanoes that's a tough question. Maybe someone who travels around the world taking photos and video of natural hazards. I would need to be outside with a lot of adventure.
Why is science education important?
Not only is science fun and exciting, but in my field it is very important for everyone to understand the hazards around volcanoes and how to stay safe. Millions of people live around potentially active volcanoes around the world and many more visit volcanoes on vacation. The more you know about volcanoes the more you can understand what to do if one erupts near you. There are even hazards like rock falls and floods that can occur when a volcano has not been active for a long time.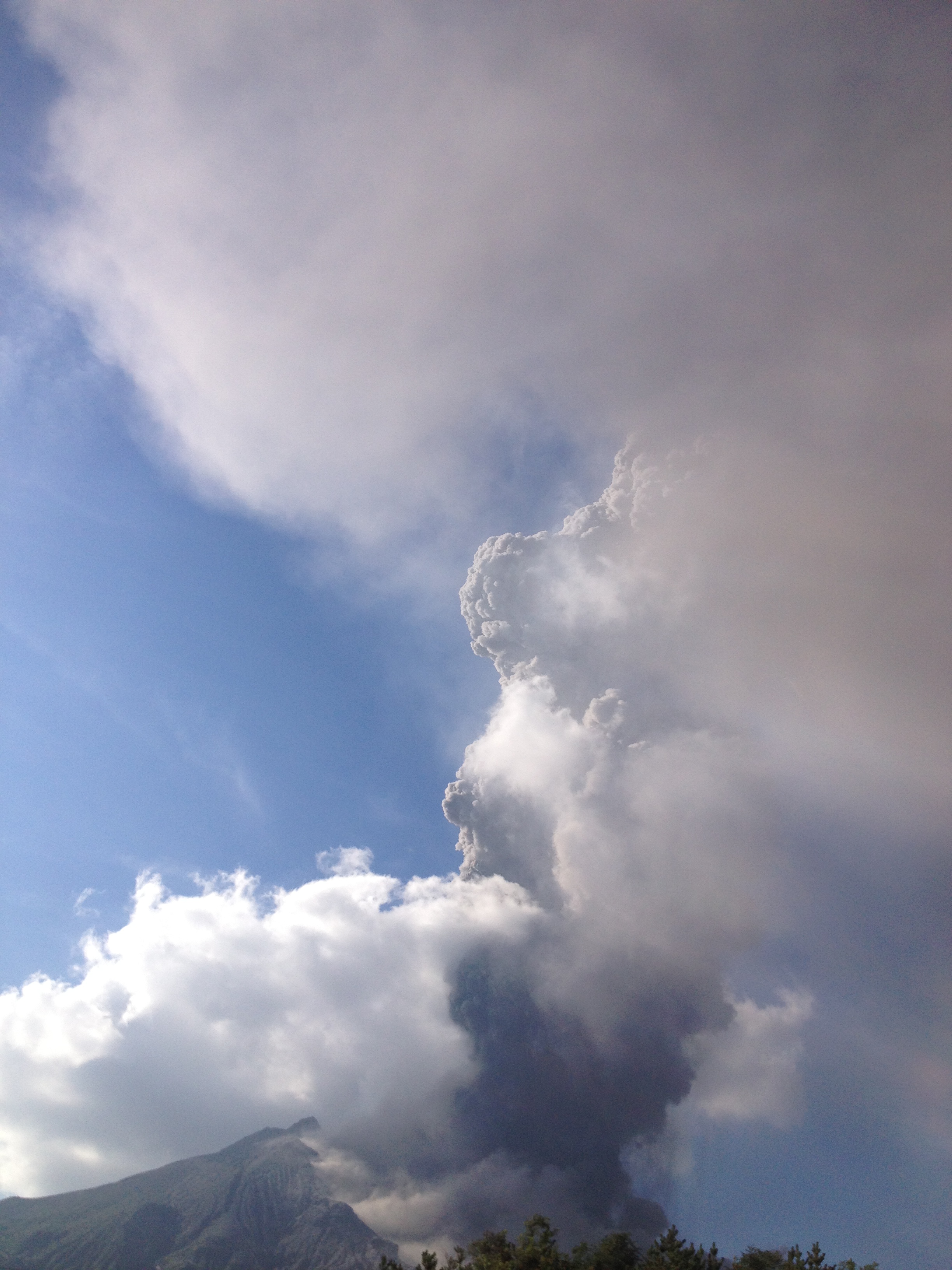 Science Communication Fellow, Natasha Smith
My name is Natasha Smith, I am a PhD candidate in the Department of Chemistry at the University of Pittsburgh. I study the physics of responsive polymers and how light interacts with ordered materials. Polymers are all around you, from plastic bottles and contact lenses to superglue and paint. Many polymer chemists are developing new materials that make our lives a little better, like faster drying paints or biodegradable plastics. I am working to design new colorful materials that can detect harmful molecules and bacteria in our environment.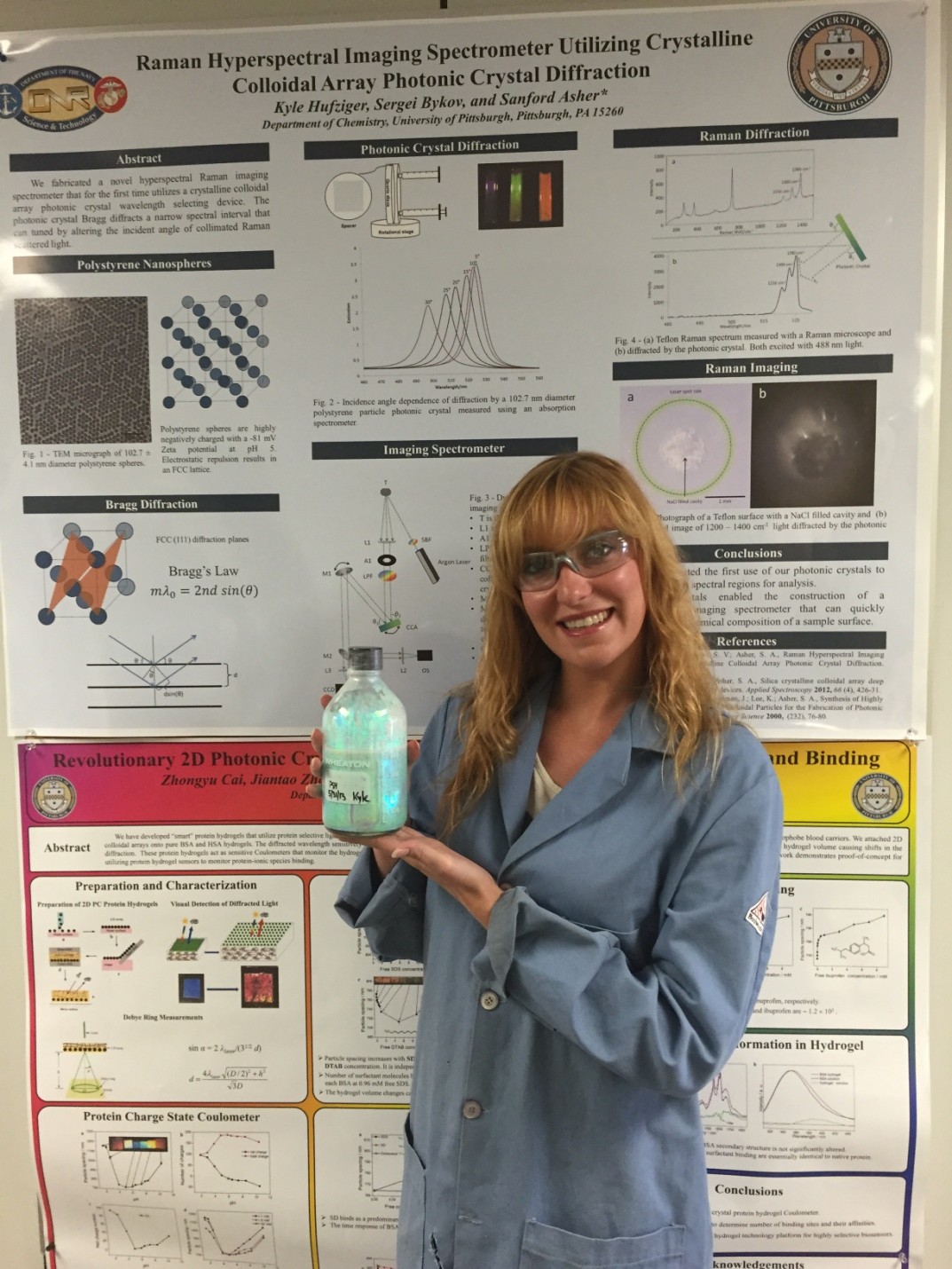 Why did you become a scientist?
I've always loved exploring the world around me and figuring things out, even as a young girl. I remember when I was in middle school my dad would bring home dry ice from work so I could experiment with a substance I had never seen before. Once I got to college, it seemed natural to pursue a career in science. I was originally a Forensic Science major at West Virginia University, but I fell in love with chemistry during organic chemistry in my second year. I switched my major to chemistry the next semester and started doing undergraduate research for my organic professor.
What is the most exciting thing you've ever done at work?
I get really excited when I give a talk at a scientific conference. Scientific conferences are a chance to share your work with your peers from around the world, learn about new cutting edge techniques, and meet world renowned scientist.
What skills do you use in your job?
As an experimental chemist, the most important skills I need are creativity and persistence. There are always going to be walls that seem insurmountable in research; every scientist needs to be creative in figuring out how to get over these walls. They also need persistence, because often times the first try is far from the last try.
What is your favorite part of your job?
The most rewarding aspect of being a scientist is seeing your ideas come to fruition. Publishing a paper in a peer reviewed journal on an idea that came completely from my own creativity and hard work is an indescribable feeling.
If you weren't a scientist, what would you be?
If I wasn't a chemist, I would like to be a therapist. I think helping people work through tough times and overcome problems would be very gratifying.
Why is science education important?
It is important that every child grows up with an appreciation for science so that they understand the significance of scientific funding and how it helps our country continue to advance and remain competitive in the global market. More importantly, science education will spark curiosity and wonder in children that will later lead to inventions and advancements we haven't imagined yet that will promote the health and happiness of humans.
If you'd like to learn more about our Science Communication fellows and their work stop by the Tropical Forest Palm Circle on Saturday, November 21st from 1:30 until 2:30 PM for our "Meet a Scientist" Public Program.
Photographs provided by Science Communciation Fellows.