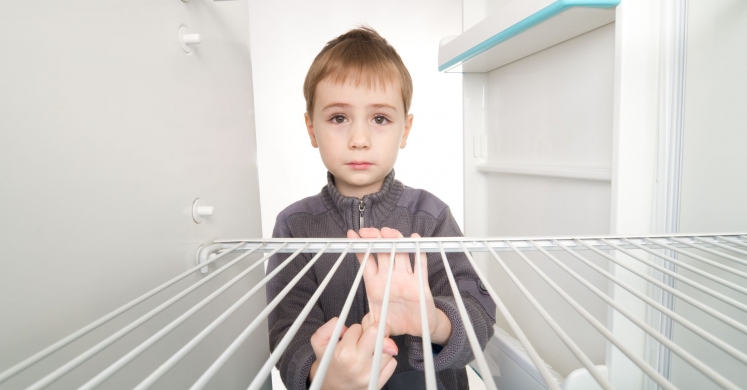 Food in the News: Highlighting Efforts to Fight Food Insecurity in Pittsburgh
To increase awareness of children's health and wellness topics, Phipps' Let's Move Pittsburgh program presents Food in the News, a column on local, state and national health policies and nutrition related updates that impact you.
March is National Nutrition Month®, which means there is a special focus placed on nutrition access and nutrition education across the country. In a nation that struggles with these issues all year long (1 in 6 Americans face hunger, and over 17 million households are food insecure1), more needs to be done to tackle the immense issues of food access, food waste and nutrition education.
Allegheny County paints a similar picture, with an estimated 1 in 7 residents facing food insecurity2. The good news is there are many organizations working to fight the causes of food insecurity in neighborhoods around the county. Community Kitchen Pittsburgh, located in Hazelwood, serves around 2,000 meals each day to local schools and shelters using a combination of purchased foods and salvaged foods donated by local hunger relief organizations. The daily meals are imagined and created by members and graduates of their culinary training program, which fosters the training and support of individuals that deal with barriers to employment.2
"BUGS FCP," otherwise known as the Black Urban Gardeners and Farmers' Cooperative of Pittsburgh, is another organization working to change the food and nutrition environment in Pittsburgh. Currently based in Homewood, BUGS FCP works to address food access in majority-black communities by providing fresh-food access through farmers markets and monthly free food distributions.3 The group also emphasizes the importance and power of growing your own food, and is currently working on the development of a large community garden space where community members will be able to get exercise, learn about growing fresh food and also learn about and work towards mental healing.4
Many other local organizations are working hard to get healthy food to individuals and families in need, including the Greater Pittsburgh Community Food Bank, 412 Food Rescue, Just Harvest, Sustainable Pittsburgh, Grow Pittsburgh, Slow Food Pittsburgh and GTECH, to name a few. Visit the links above or articles below to learn more about these amazing organizations.
Sources:
1. "11 Facts About Hunger in the US." DoSomething.org | Volunteer for Social Change, Web.
2. Harris, Megan. "In The Fight For Food Security, Pittsburgh Brings A Lot To The Table." 90.5 WESA, Web.
3. "Black Urban Gardeners and Farmers Cooperative of Pittsburgh." Pittsburgh Chamber of Cooperatives, Web.
4. Young, Virginia Alvino. "Black Urban Gardeners Bring Healing to Homewood." The Allegheny Front, 5 Jan. 2018, Web.