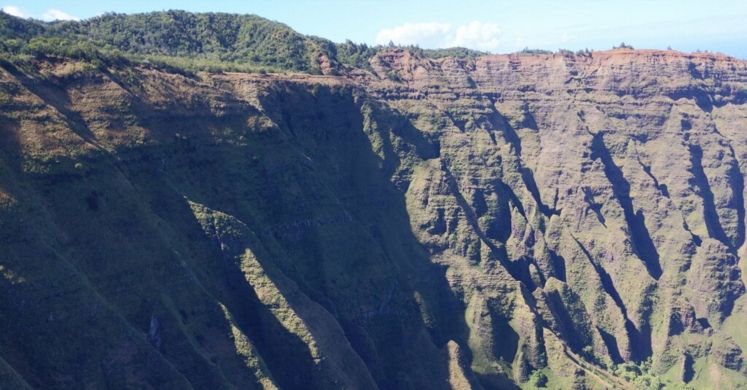 Hiking Through Kōke'e State Park
As part of the three-year planning and design process behind our upcoming Tropical Forest exhibit, Julianna Razryadov and Adam Haas are traveling to Hawaii to study first-hand the region's biodiversity hotspots, natural resources and culture. Follow their adventures!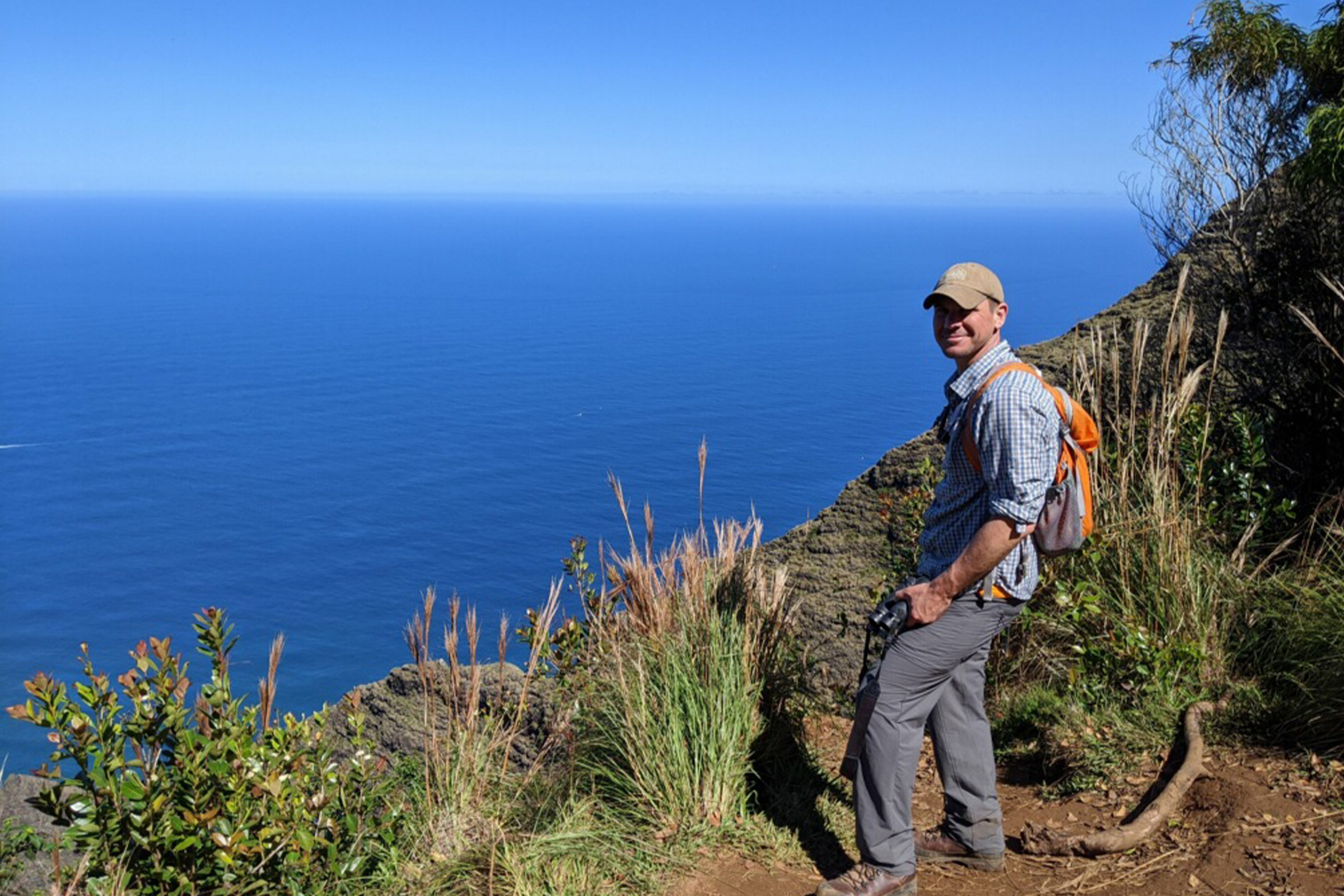 Sunday is a day of rest, so Adam and I set off for a good hike. Kōke'e State Park is found at one end of the road around Kauai. This incredible forest is diverse and holds some of the native forest that is now treasured for its rarity in Hawaii. We walked for miles through 'ohia (Metrosideros polymorpha), koa (Acacia koa), purple fiddleheads (Dicranopteris linearis), and many other gorgeous plants. The summit of this walk was a lookout over two watersheds draining into an endless blue ocean. Tropic birds and helicopters alike flew below us. It was absolutely majestic.
Select photos © Julianna Razryadov and Paul g. Wiegman