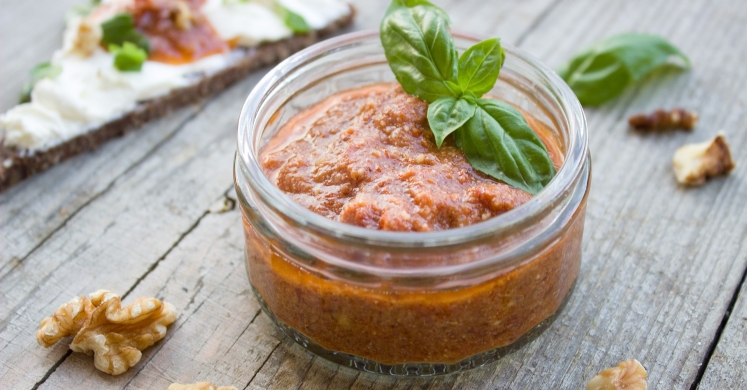 Summertime Harvest Sauces
It's easy to grab the jar of pasta sauce on the store shelf, but there is nothing as tasty as a homemade sauce! Get your 5-a-day the easy way by trying your hand at these two produce-packed toppers:
Vegetarian Bolognese Sauce:
Ingredients:
10 Roma tomatoes cut in half
½ C Zucchini cut in cubes
½ C yellow squash cut in cubes
½ C eggplant cut in cubes
¼ C onions diced small
1 t minced garlic
1 T fresh basil chopped
Olive oil salt and pepper
Directions
Lightly coat vegetables with olive oil and salt and pepper.
Roast in a 375 degree oven till soft approximately 15 minutes.
In a medium saucepan put 1 t olive oil and sauté the onions and garlic over medium heat till translucent.
Add the roasted vegetables and put in blender to puree.
Add fresh basil and check for seasoning.
Kale Pesto:
Ingredients
2 cups torn kale (no stems)
1/2 cup olive oil
1/4 teaspoon salt
1 clove garlic
juice of one lemon
1/4 cup raw almonds
Instructions:
Pulse the kale, oilve oil, salt, garlic, and lemon juice in a food processor until smooth.
Add the almonds and pulse until the almonds are ground to desired consistency.
Suggestion: These sauces pair perfectly with whole wheat pasta, pizza, poultry, beans, and roasted veggies!