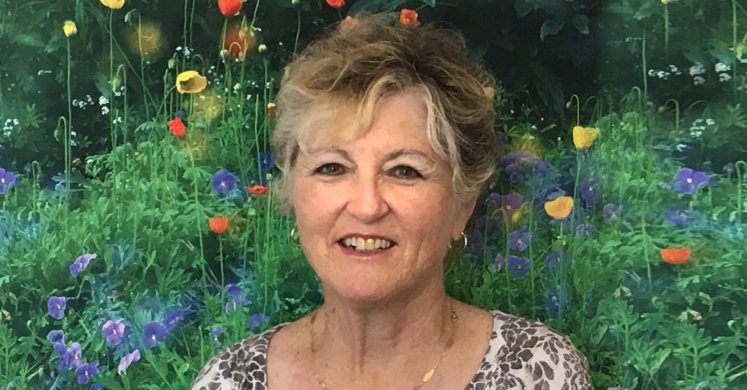 Volunteer Spotlight: Marjory Lenox
Phipps is well-known for our beautiful gardens, seasonal flower shows, pioneering sustainability initiatives, informative educational programs and community outreach. None of our work, however, would be possible without the knowledge and dedication of our volunteers. In this series of profiles, we meet some of the people who give their time to make Phipps possible.
Sharing information and getting people "connected" is what inspires volunteer docent Marjory Lenox. The former English teacher and retired Director of Communications for Christ Methodist Church in Bethel Park has been educating Phipps visitors since 1998. "I love meeting people. I love giving tours. I love to teach. I'm a born teacher," said Marjory, who was drawn to volunteering at Phipps by the possibility of meeting people from all over the world.
At Phipps, Marjory enjoys teaching young children about "where their food comes from and how to take care of the earth instead of ruining it," she said. Older visitors are often interested in history and sustainability, and ask her questions such as "Why should you buy shade-grown coffee?" Tours are always different from one another, she said, and she follows her inspiration for each one. She enjoys giving tours of the Center for Sustainable Landscapes and recalls leading a tour of energy experts from all over Europe who had come to Pittsburgh just to see Phipps. "I love the whole idea of the sustainability and teaching about it because I believe in it."
Marjory lives in North Strabane Township with her husband, Frank. Along with volunteering at Phipps one day a week, she leads three book groups, volunteers at her church and is involved in a golf league and an exercise class, which she sometimes teaches.