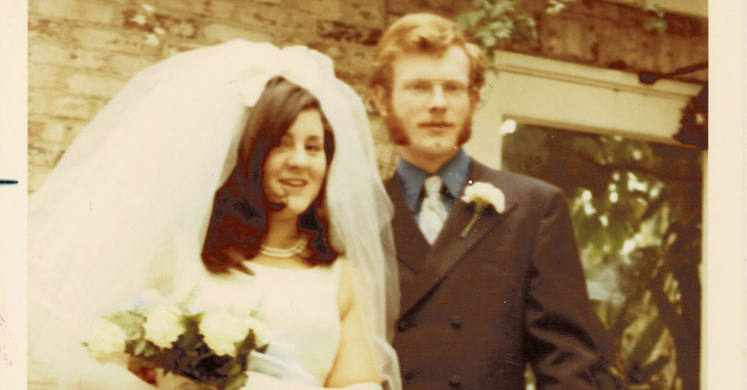 Weddings Under Glass: Bob and Judy
Weddings Under Glass is a monthly blog series where we highlight the stories of couples who chose to begin their happily ever after in the lush backdrop of Phipps, named one of the best outdoor garden wedding venues by Elle and Harper's Bazaar.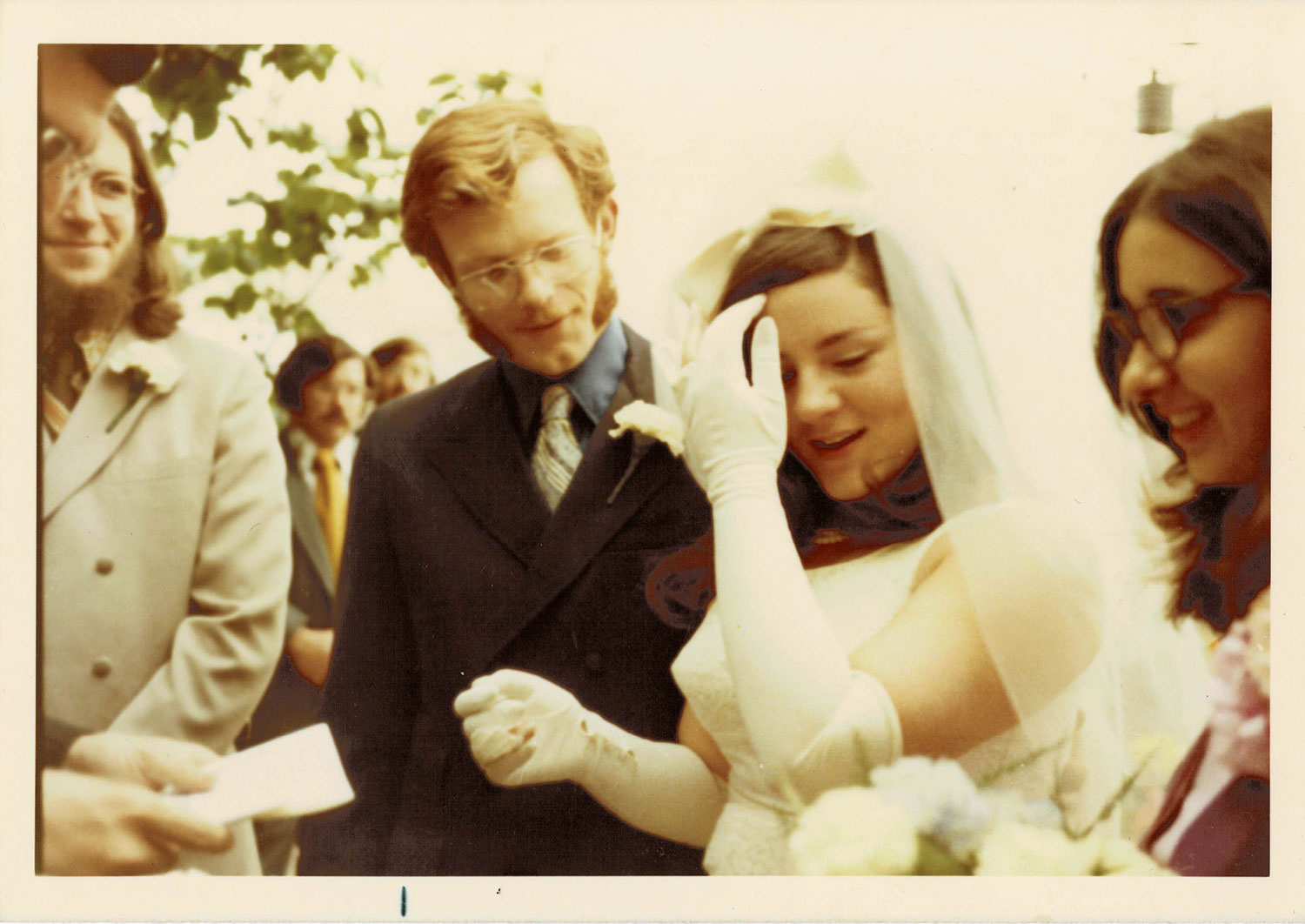 It was the dead of winter in January of 1971 when these two lovebirds first met. Judy, age 19, had just finished studying for an exam when she decided to get a bite to eat. As she entered the famous Poli's in Squirrel Hill, she laid her eyes on three men sitting at the bar. Two of the men began to flirt with her, but she noticed one man sitting between them. She knew instantly that she wanted to know who he was as he quietly sat at the bar. "I remember seeing him and thinking, 'who is that foxy redhead?'" Judy says. She knew she had to get to know him.
Bob, who was a student at Pitt at the time, had been working at a gas station in Squirrel Hill when he stopped into Poli's with friends for a few drinks after work. While sitting at the bar, Bob was minding his business as his two friends chatted up a very pretty lady. Bob turned around to see what was going on and as soon as he locked eyes with Judy, he sprang up from his seat and offered to walk her out. Bob got her number, and two days later they had their first date.
Three weeks later, on Valentine's Day, Bob asked Judy to spend the rest of her life with him. She, of course, said yes. As Judy says, "When you know, you know."
When thinking about where to host the wedding, they knew exactly where they wanted to go: Phipps Conservatory. "I've loved going to Phipps ever since I came to Pittsburgh," says Bob. "I always wanted a greenhouse and what's better than having the experience of a greenhouse, but without all the work?" And so it was set: they would have their love-filled ceremony in Pittsburgh's own gorgeous glasshouse.
At the time, Phipps was owned and operated by the City of Pittsburgh. In order to have a private event at one of the public spaces, such as Phipps, Bob and Judy didn't know what to do, so Bob wrote a letter to the mayor of Pittsburgh to receive approval. Bob wrote his letter in March of 1971 and sent it off to the mayor at the time, Pete Flaherty, asking for permission to hold their wedding at the historic glasshouse. After a few days of waiting, Bob received a letter from Mayor Flaherty himself approving of their private ceremony at Phipps. Bob and Judy were absolutely over the moon to know that they were going to be married in such a gorgeous place and that they were so much closer to starting the rest of their lives together.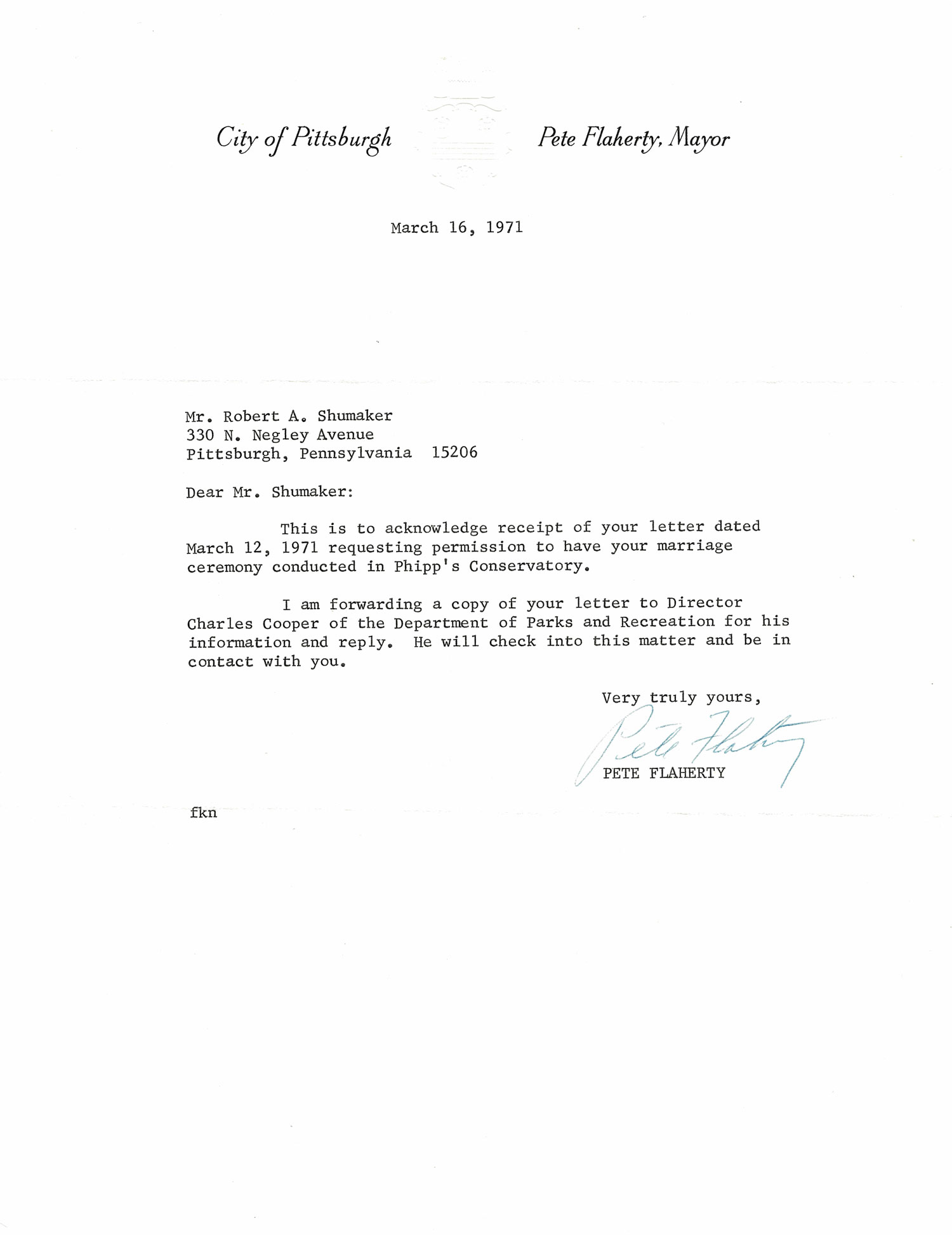 May 29, 1971 was the day Bob and Judy became one. Their wedding was held in the Gallery Room and was an intimate affair, with just close friends and family.
"We chose to have our reception at the Italian Club in Squirrel Hill," Judy says. "We spent hours getting the food prepared, and our table was a tablecloth on a piece of plywood placed on the pool table with music supplied by the jukebox!" It was pure madness getting everything together the night before the wedding, but Bob and Judy managed to make it work.
After the wedding, Bob and Judy moved to the Harrisburg area to start their lives. Bob continued his studies and eventually finished his English degree in 1974 via mail with the help of his love, Judy. While Bob worked on his second degree at Penn State, Judy became the main source of income and fully supported Bob in his educational endeavors. Judy sold women's athletic wear and climbed her way to being #19 for the company in the entire country in 1979. Her hard work paid off and not only did Bob graduate with an engineering degree, they were also able to take an all-expenses paid vacation to Puerto Rico through her company. "Talk about a supportive partner!" says Bob.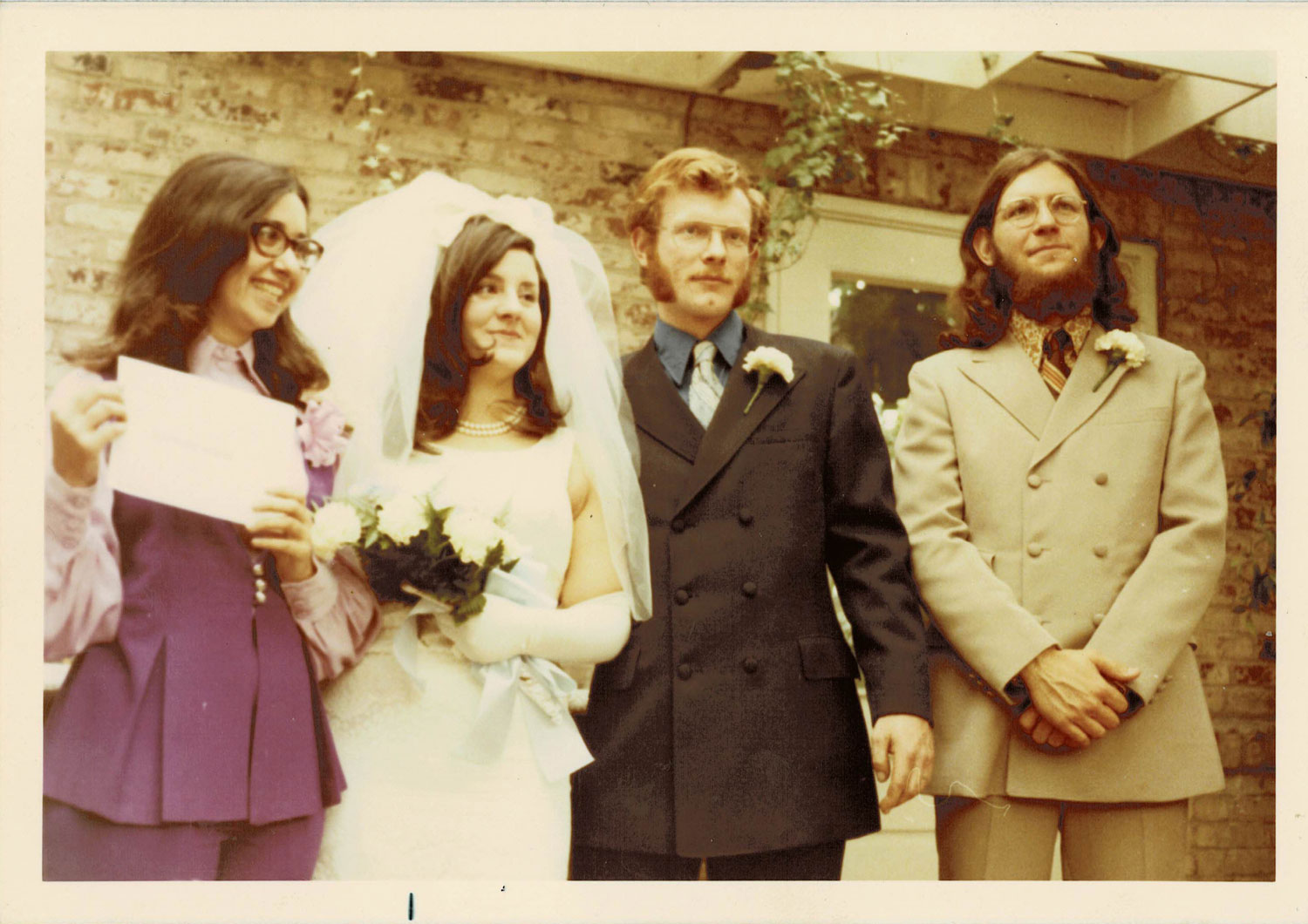 "We've made a great team over the years," Bob says. "When we got married after a three-month engagement, many were sure that a.) we were nuts, b.) she was pregnant or c.) both. They were wrong on two of those assumptions. Maybe we were a little nuts, but here we are, still together and still in love."
50 years later, Bob and Judy still can't get enough of each other. They currently reside in Florida, but still reminisce about that very cold evening when they first met, and whenever they come back to Pittsburgh, a visit to Phipps is always part of the itinerary.