Ashley Cecil, Augustina Droze and Deirdre Murphy: Emergent Patterns
This Exhibit Has Ended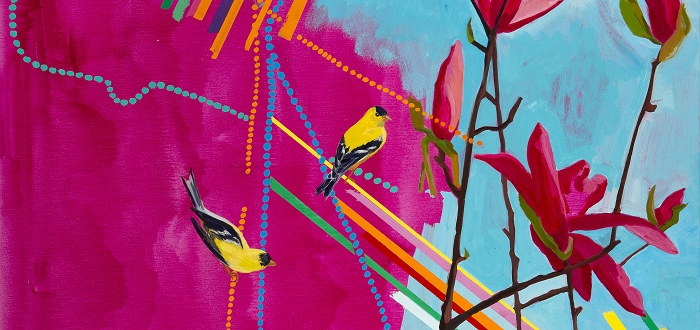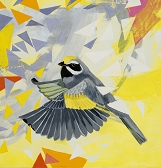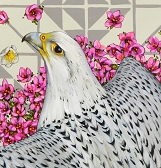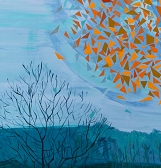 Three remarkable artists come together to explore the patterns inherent to nature.
Presented by BoxHeart Gallery, Ashley Cecil, Augustina Droze and Deirdre Murphy: Emergent Patterns showcases three artists whose works explore collective behavior patterns through painting, sculpture and textile design.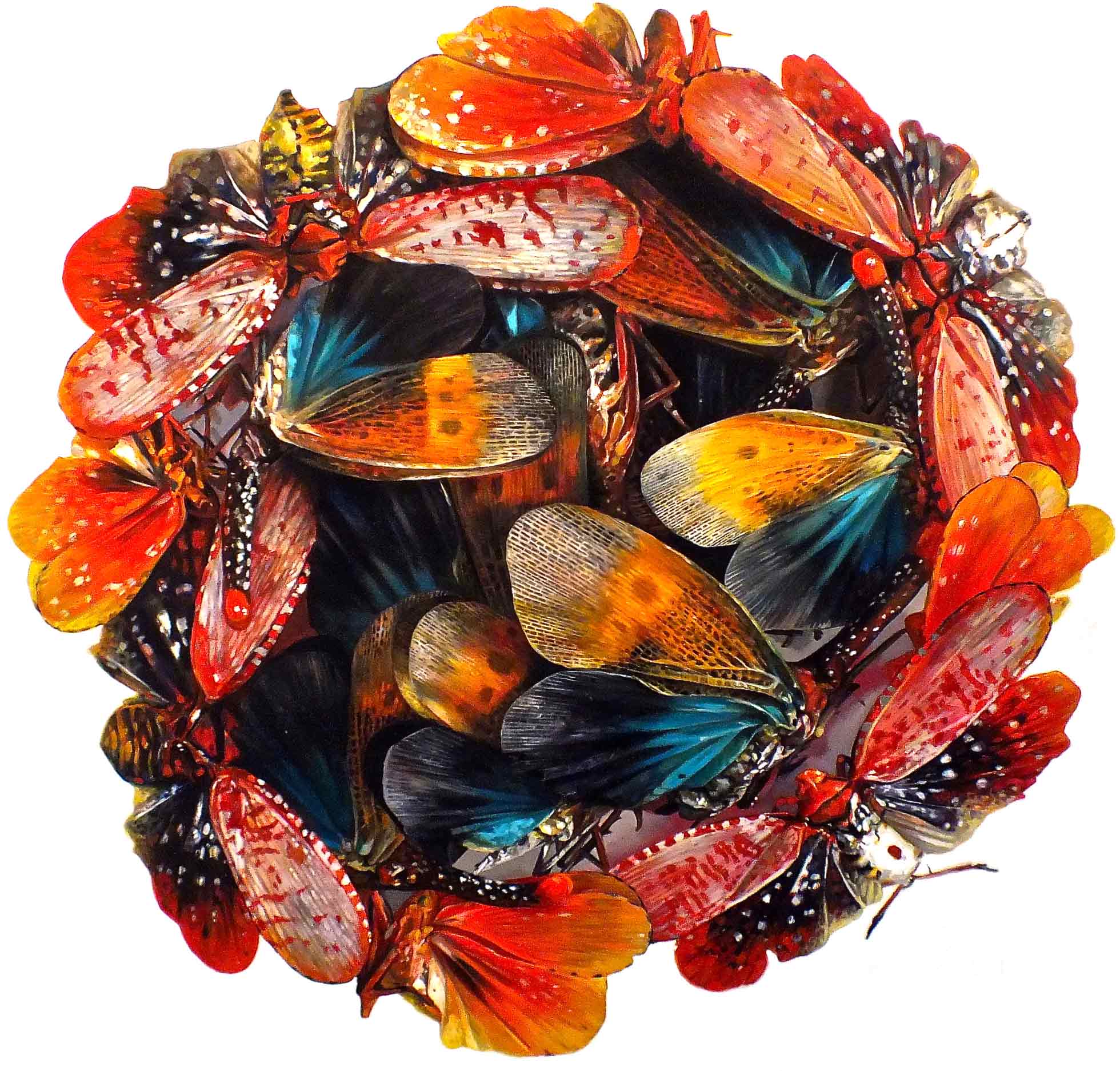 Visitors to Emergent Patterns will be absorbed in the visual symbiosis of the artwork and its backdrop, the Center for Sustainable Landscapes (CSL). Designed to be one of the greenest buildings in the world, the CSL integrates the natural environment into our everyday lives, a mission that will be heightened by Cecil's highly detailed specimens of flora and fauna, Droze's mandala-like paintings of fish, birds, and insects, and Murphy's unpredictable abstract shapes.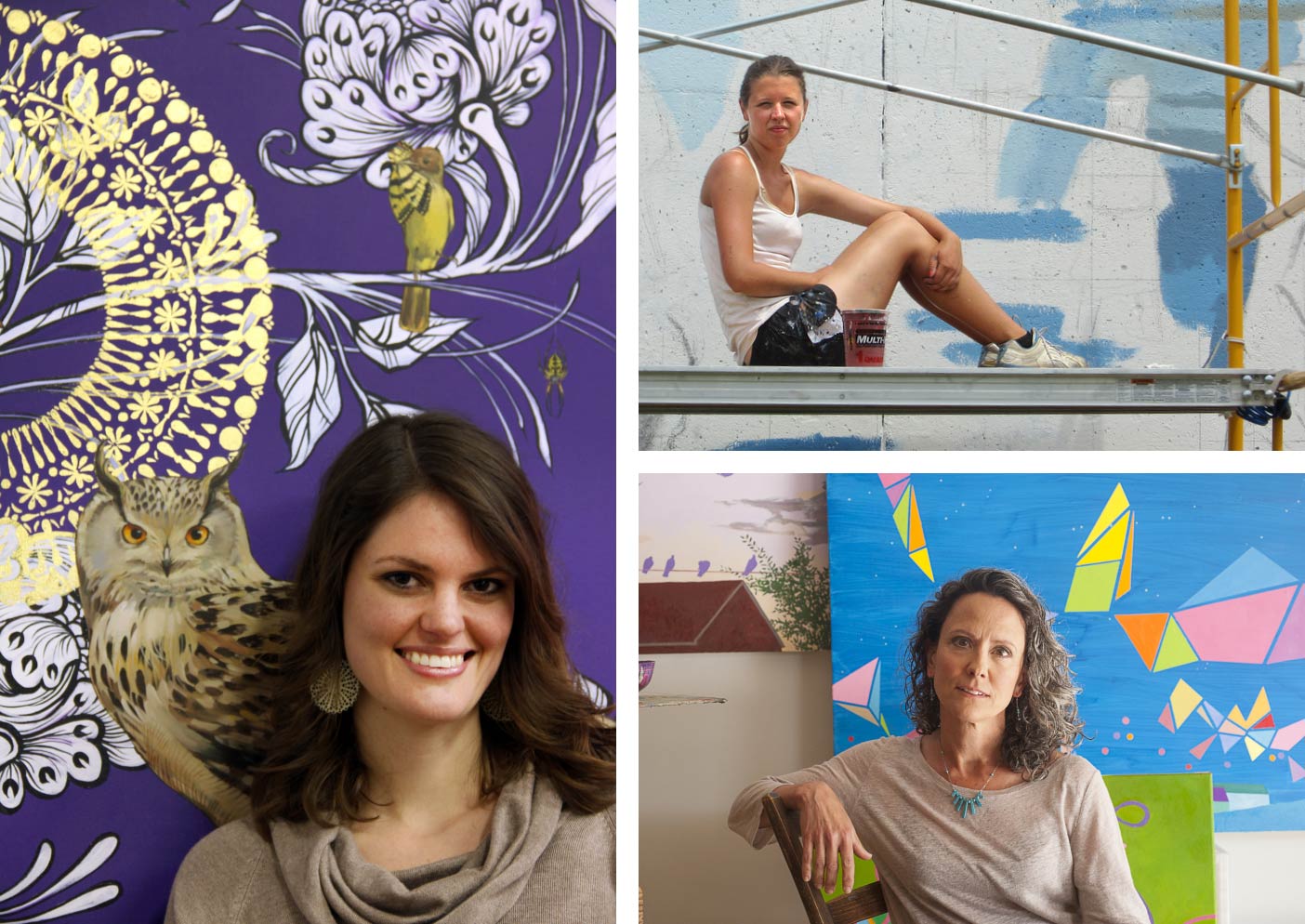 Bringing to light insightful dialogue about collective patterns and the significance of chance observations through innovative expressive forms, this exhibit celebrates the Migratory Bird Treaty Act, which laid the groundwork for collaboration in bird conservation and management and recognized the ecological and social value of birds. Cecil, Droze and Murphy present their exhibit in tandem with the Migratory Bird Treaty Act Centennial.
---
About the Artists
Ashley Cecil graduated from the University of Dayton in 2003 with a BFA in illustration. She began her career as an artist by forging relationships from her hometown of Louisville, Ky., with private collectors including Congressman John Yarmuth, corporate clients such as the Brown-Forman Corporation, and nonprofits including Oxfam America. Cecil earned her MBA at the Sotheby's Institute of Art London in 2011. While in Europe, she studied with accomplished painters such as James Horton (President of the Royal Society of British Artists) and Thomas Coates (Past President of the New English Art Club). After graduate school, Cecil moved to Pittsburgh, where she is now working on a series of new paintings that blend graphic patterns reminiscent of Victorian textiles with renderings of flora and fauna. This new body of work has resulted in Cecil participating in internationally renowned arts festivals, launching a line of home decor and fashion accessories, creating artwork for the label of a libation consumed by millions, having dinner with artist Kehinde Wiley and talking face-to-face with President Obama. Apropos of Pittsburgh's industrial heyday, Cecil now paints in an old mine safety appliance factory and assembles her various textile products by hand at Pittsburgh's Techshop. She serves on several community art advisory committees in Pittsburgh and on the board of America's second largest society of illustrators.
Born in Detroit, Mich., Augustina Droze is currently based in Buffalo, N.Y. She received a BBA from the University of Cincinnati in 2003 and a MFA from the University of Buffalo in 2015. She works as a public artist and muralist, art instructor, and studio artist. Her paintings have been exhibited by the Castellani Art Museum in Niagara Falls, N.Y., Addington Gallery in Chicago, Ill., and the Birchfield Penney Art Center in Buffalo, N.Y. Droze has worked with a variety of public art agencies including The Chicago Public Art Group, the Baltimore Office of Promotion and the Arts, The Indianapolis Arts Council, and Cleveland Public Art, as well as large corporations including the Forbes Company. Recently she completed large-scale mixed media murals in Cali, Colombia and Nagpur, India.
Deirdre Murphy earned a BFA from the Kansas City Art Institute and a MFA from the University of Pennsylvania. Currently an adjunct professor at the University of Pennsylvania, she has been a visiting artist at the Philadelphia Museum of Art, Pennsylvania College of Design, the University of Texas, and Philadelphia University. Murphy has exhibited internationally and extensively in the United States. Her artwork has been exhibited at institutions including the Philadelphia International Airport, Palm Springs Museum of Art, Biggs Museum, New Bedford Museum, Tacoma Art Museum, University of Pennsylvania, and Pennsylvania Academy of Fine Art. The recipient of numerous awards and grants, most notably the Pennsylvania Council for the Arts Fellowship and a Leeway Foundation award, she has been an artist-in-residence at the Hawk Mountain Sanctuary, Vermont Studio Center, and Pouch Cove Artist Residency (St. Johns, Newfoundland). Her artwork has been published in New American Paintings and FreshPaint Magazine. Murphy's artwork can be found in many public and private collections including Colorado Springs Fine Art Center Museum, Temple University, AlphaMed Press, and Gamblin Artists Colors. Murphy is represented by the Gross McCleaf Gallery in Philadelphia, Pa., and Zinc Art + Interiors in Edmonds, Wash.
Images © Ashley Cecil, Augustina Droze and Deirdre Murphy