Environmental Film Series: Happening: A Clean Energy Revolution
Fri., Oct. 19; 7 – 9 p.m.; Botany Hall Auditorium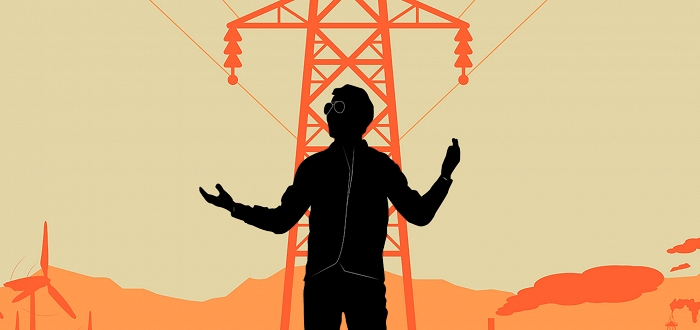 Join us monthly for an exciting new film screening and discussion series.
Phipps' Environmental Film Series is an exciting monthly event inviting community members to come together to view environmental films and documentaries. Read on to learn what's coming next!
October Screening: Happening: A Clean Energy Revolution
Fri., Oct. 19 from 7 – 9 p.m., join us in Botany Hall Auditorium for a screening of Happening: A Clean Energy Revolution. Filmmaker James Redford embarks on a colorful personal journey into the dawn of the clean energy era as it creates jobs, turns profits and makes communities stronger and healthier across the United States. Unlikely entrepreneurs in communities from Georgetown, TX to Buffalo, NY reveal pioneering clean energy solutions while James' discovery of how clean energy works, and what it means at a personal level, becomes the audiences' discovery too. Reaching well beyond a great story of technology and innovation, Happening explores issues of human resilience, social justice, embracing the future and finding hope for our survival.
Following the film, join in on discussion led by staff from Conservation Consultants, Inc. (CCI). Founded in 1978 as a 501(c)3 nonprofit organization, CCI's mission is to help families create healthier homes and get energy smarter. CCI achieves its mission through education and the identification of efficiency improvements that helps its customers save money by reducing utility bills, improve personal comfort, health and safety, increase awareness of the positive benefits to our economy and national security afforded by energy efficiency and renewable energy, and protect and preserve the environment by reducing the use of natural resources.
Watch the Trailer
How to Attend
Tickets are required to attend the screening and are free with regular admission to Phipps. Pick up your free tickets in Phipps' Welcome Center at 5:30 p.m. or later on the day of the show. Phipps is open until 10 p.m. every Friday.

About the Series
Phipps' Environmental Film Series is an exciting monthly event inviting community members to come together to view environmental films and documentaries. Each viewing will be followed by a dynamic discussion with film producers, scientists and environmental advocates, enabling attendees to share thoughts, consider various viewpoints and hear the experts' perspectives. The series aims to raise awareness of our relationship with the natural environment, and to use film as a platform for conversation, education and positive change. Screenings for the Environmental Film Series will take place on the third Friday of every month from 7 – 9 p.m. in the Botany Hall Auditorium at Phipps.
More Events You'll Enjoy
Saturdays; 11 a.m. – 3 p.m. Except as Noted

The revolutionary Nature Lab at Phipps is now open for you to discover. Drop in during our Saturday open hours and a graduate of our Learning for a Greener Future high school internship will show you around. No advance reservation is required.

Now Open

Experience the natural beauty and culture of Cuba, one of the most biodiverse Caribbean island nations on Earth, in our immersive new Tropical Forest exhibit.

Sat., Nov. 3; 10 – 11:30 a.m.

Calling all new members — join us for a guided themed tour of Phipps, highlighting all of the many features the glasshouse has to offer!