June – August; see full schedule for details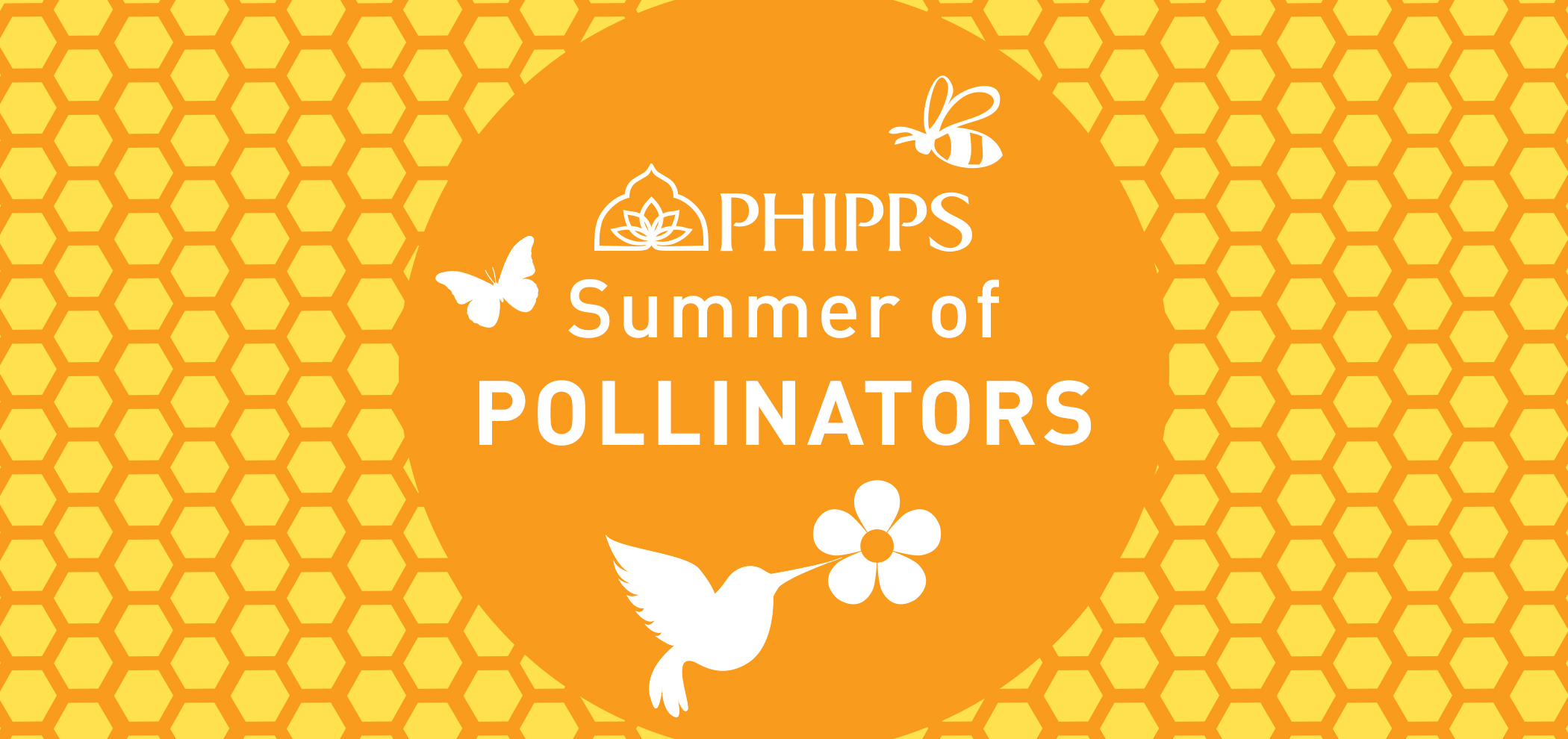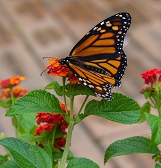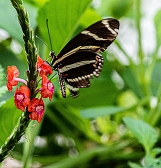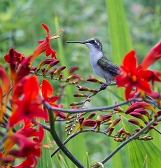 Join us for a three-month celebration of pollinators and how they impact our lives during our Summer of Pollinators!
At Phipps Conservatory and Botanical Gardens, we strive to create, support and teach the intricate and delicate connections of the natural world. This year, we will hold a three-month Summer of Pollinators celebration to teach the public about pollinator-plant relationships which help bring food, fiber and medicine.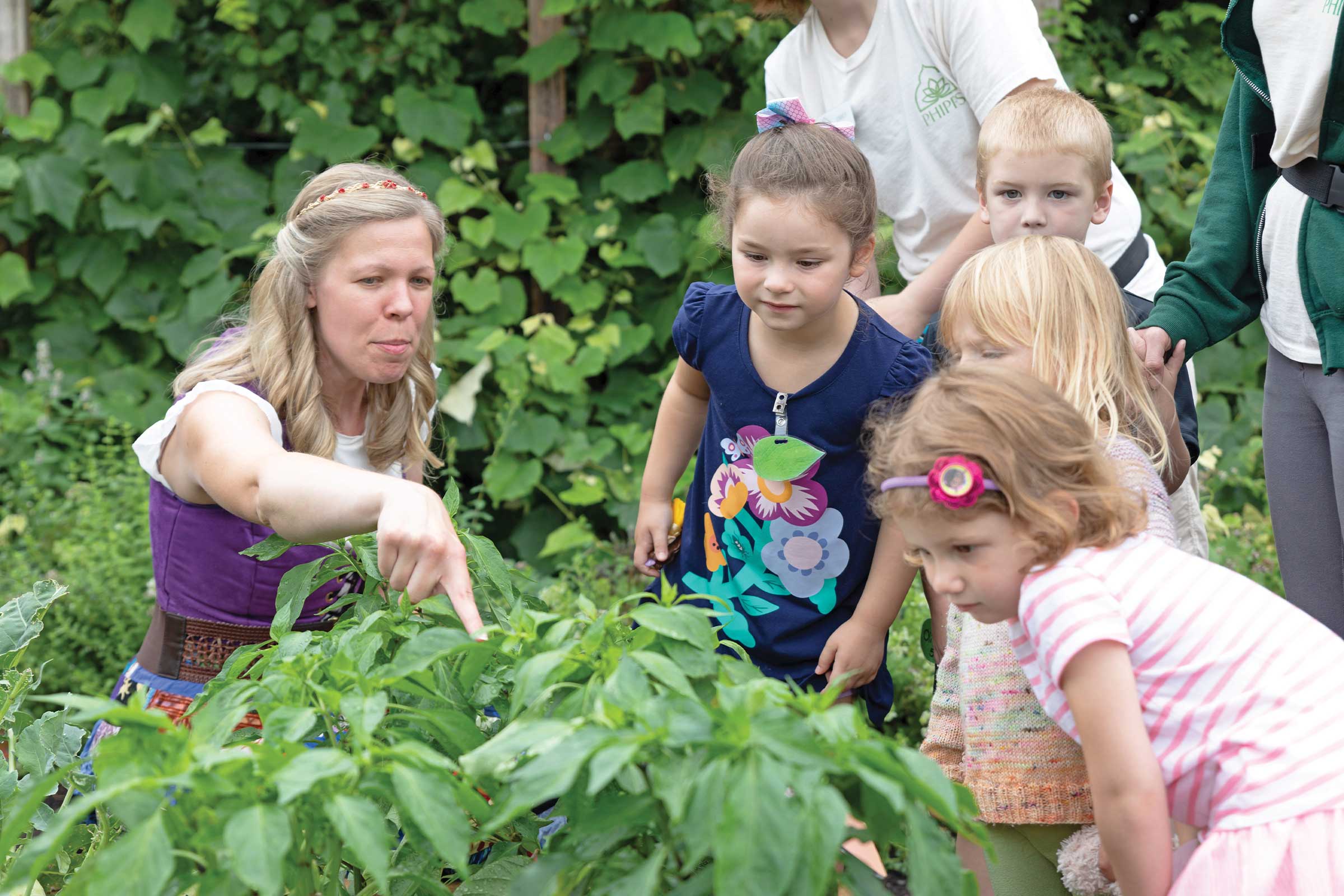 Why Pollinators?
Celebrating pollinators is a natural extension of our work in gardens, conservatories and arboreta dedicated to plants. Pollinators, animals that transfer pollen from one flower to another, help flowering plants reproduce and even contribute to the global economy! Unfortunately, these animals that help keep the world running are in danger. In the past few years, insect population decreases have been on the rise and could lead not only to the loss of the plants we know and love, but food shortages as well. To protect and support the pollinators we so depend upon, Summer of Pollinators aims to teach others about their importance in our lives, how we can all do our part to create pollinator-friendly spaces and more!
---
Virtual Events for Adults
Learn something new in our pollinator-themed adult education courses. From sustainable landscaping to botanical art and photography, there are many courses to pique your interest in pollinators! Click the links to sign up -- links to July and August events are coming soon!
Our Small World: Intro to Macrophotography | June 7, 21, 28 and July 12
Learn macrophotography with a special focus on pollinators with Don Orkoskey
Backyard Entomology | June 9, 16 and 23
Learn basic backyard entomology with Dr. Ryan Gott
Pollinators I | June 27, July 11 and 18
Learn how to draw pollinators with Robin Menard
Drawing Pollinators | July 7
Learn how to draw pollinators with Melissa Fabian
Discovery Garden Tour | July 15
Tour the Discovery Garden at Phipps Conservatory with Dr. Ryan Gott and learn about the pollinators that frequent the garden
Pennsylvania Bees, Butterflies and Moths | July 15
Learn about Pennsylvania's pollinators with Dr. Ryan Gott
Summer Short Course: Gardening for Pollinators | July 29
Join Phipps and Penn State Extension for a full day of learning about gardening for pollinators with Heather Holm and guests Emily Erickson and Dr. Ryan Gott.
Protecting and Promoting Pollinators | Aug. 11 and 18
Learn how to protect and promote pollinators with Dr. Ryan Gott
---
Virtual Events for Children
Virtual Story Time:
Our youngest visitors are invited to join us virtually for our weekly Story Time programs throughout the summer to learn more about pollinators!
"All About Bees" | June 24
"All About Butterflies" | July 15
"All About Birds" | Aug. 19
Join one of our many pollinator-themed virtual summer camps or programs to learn more about the world of pollinators.

Virtual Summer Camps:
Phipps Virtual Explorers Academy:
More Events You'll Enjoy
Sun., June 7; 9 a.m. – 4:45 p.m.

Families can enjoy a virtual free, fun festival celebrating science, art and nature! You'll explore the amazing biodiversity right here in our region, participate in real-time science, create unique art and much more.

June – August; SEE FULL SCHEDULE FOR DETAILS

Explore our virtual camps for children ages 2 – 10 and let us immerse your young explorers in the incredible world of Phipps. Camps highlight ecology, conservation, healthy living, art concepts and more!

Opens Sat., June 6 to members; Sat., June 13 to the public

Phipps invites you back to our glasshouse and gardens to find joy, refreshment and tranquility with a special new show celebrates the healing power of connecting to nature.