Summer Short Course: Growing and Using Herbs
WED., JULY 26; 9 A.M. – 3:30 P.M.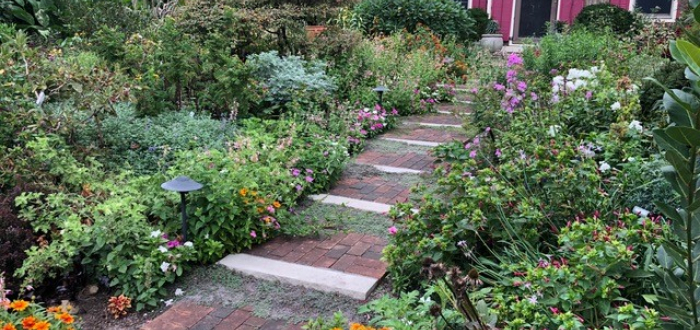 This event has passed. Stay tuned to this page for announcements of future Summer Short Courses.
Join Phipps and Penn State Extension for a full day of learning about growing and using herbs.
Join Phipps, Penn State Extension and featured speaker Holly Shimizu, a nationally recognized horticulturist, consultant and educator, for a full day exploration of growing and using herbs. Holly will be joined by herbalists Michelle Soto of Cutting Root Apothecary, herbal educator Eileen Yeager and Jessica Graves of Una Biologicals©.
Presented in Partnership with

---
Course Schedule
Welcome and Introductions
Favorite Varieties of Different Herbs | Holly Shimizu
Using Herbs in Skin and Body Care | Jessica Graves
Yummy Tea Blends from Your Garden | Michelle Soto
Program Spotlight: Western Pa. Unit of the Herb Society of America
Garden Design with Herbs | Holly Shimizu
Closing Remarks
Attendees are welcome to explore Phipps Conservatory on their own until 5 p.m.
---
Limited Enrollment Workshop: Herbal Salve Making
Phipps Garden Center in Mellon Park
Thurs., July 27; 7 – 8:30 p.m.
Jessica will also be offering a limited enrollment Herbal Salves class on Thurs., July 27. Herbalists have made healing salves for centuries. Discover these secrets as we discuss choosing the best herbs for salves, growing and preparing herbs from your garden, and in depth discussion on how to create an herbal healing salve at home. Participants will make their own herbal salves to take home.
---
About the Speakers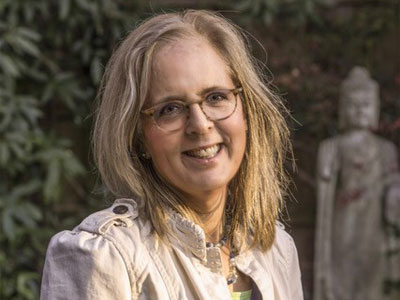 Holly H. Shimizu is a nationally recognized horticulturist, consultant, and educator living in Maryland. Holly is the former executive director of the US Botanic Garden and also served as curator of the National Herb Garden at the US National Arboretum. For twelve years served as one of the hosts of the widely popular PBS television program The Victory Garden. With a rich background in all aspects of public gardens, extensive experience leading garden tours and workshops, and a proven commitment to plant conservation and sustainability, she has been making plants and gardens more accessible and exciting to both professionals and amateurs for over four decades.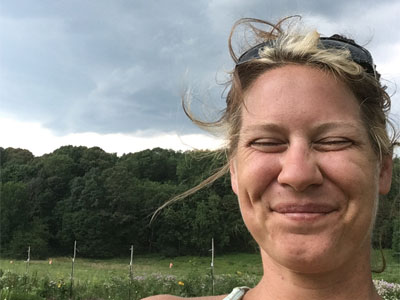 Michelle Soto is a fashion forward herbalist, educator, gardener and dog lover. She runs Cutting Root Apothecary and Farm, a medicinal herb and flower farm in Butler, PA. Her dream for Cutting Root is to match the plants she cultivates with the people who need them. Whether a bouquet of flowers, a beloved medicinal for your own garden, or a personalized tincture, she wants to help make plants accessible. She is committed to strengthening our community's health by offering herbal medicine to those for whom alternative health practice might be out of reach. She takes a harm reductionist approach, including diet, nutrition, and lifestyle changes and uses alternative methodology such as reiki, focusing and meditation in her practice. She is a trained doula, reiki level one master, and community organizer.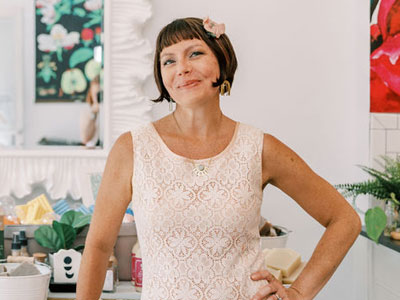 Jessica Graves is founder and CEO of Una Biologicals©, Pittsburgh's premier botanical beauty company. An herbalist and plant geek, she has been creating natural beauty & wellness products for over 20 years. In addition to creating her own line, Jessica is passionate about educating & empowering people in at home herbal wellness.
---
This Summer Short Course is presented to you by Phipps Conservatory and Botanical Gardens and Penn State Extension. Reservations are required in advance, so sign up today online or by phone at 412-437-8308.
Fee: Summer Short Course (Wed., July 26) registration costs $95 on or before Mon., June 26. After June 26, the cost is $105. The Herbal Salves Workshop (Thurs., July 27) registration costs $65.
Short Course registration includes morning coffee, as well as a lunch buffet with vegetarian and gluten free options. If you have additional dietary requests, please contact us to ensure we can meet your needs.
Location: The Short Course will take place at Phipps Conservatory and Botanical Gardens. The Conservatory address is: One Schenley Park, Pittsburgh, PA 15213
The Herbal Salve Making Workshop will take place at Phipps Garden Center in Mellon Park. The Garden Center address is: 1059 Shady Avenue, Pittsburgh PA 15232.
Continuing Education Credits: This conference counts for Master Gardener Continuing Education credit, and elective hours for Phipps certificate programs:Sustainable Horticulture and Landscape and Garden Design.
Cancellation Policy: In order to receive a full refund, less a $10 administrative fee, you must cancel by Wednesday, July 12. After this date, there will be no refunds.
Questions? Email edu@phipps.conservatory.org.