Virtual Summer Short Course: Homegrown Flowers: Growing and Arranging Seasonally
Thurs., July 29 | 12:30 – 5 p.m.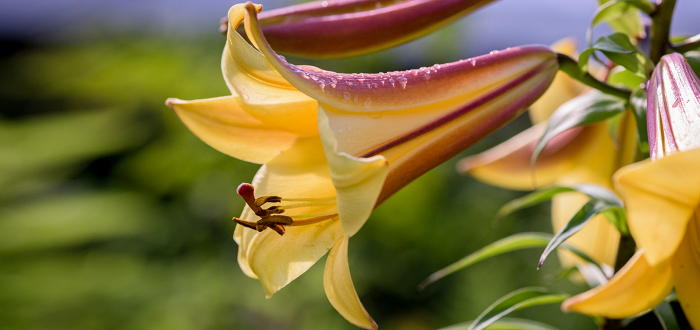 Join Phipps and Penn State Extension virtually for a full day of learning about homegrown flowers with Debra Prinzing and other speakers.
Like our landscapes, the flowers we bring into our homes can reflect the seasonal shifts, native flora and unique beauty of our region. Join Phipps, Penn State Extension and keynote speaker Debra Prinzing of Slow Flowers for an exploration of the best plants to grow for a year round cutting garden, learn tips for putting together beautiful seasonal arrangements and meet the farmers, florists and advocates working to re-localize our floral industry.
About the SpeakerS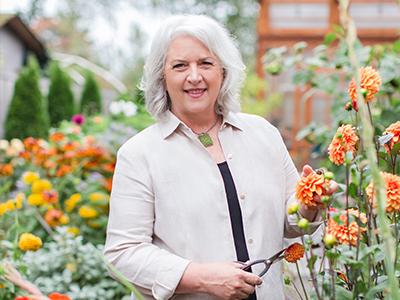 Debra Prinzing is a Seattle-based writer, speaker and leading advocate for American Grown Flowers. Through her many Slow Flowers-branded projects, she has convened a national conversation that stimulates consumers and professionals alike to make conscious choices about their floral purchases.Debra is the producer of SlowFlowers.com, the online directory to American grown farms, florists, shops and studios who supply domestic and local flowers. Each Wednesday, approximately 3,000 listeners tune into Debra's "Slow Flowers Podcast," available for free downloads at her web site, debraprinzing.com. She is the creator of American Flowers Week (June 28 – July 4), launched in 2015; an inductee to the GardenComm Hall of Fame; and the author of 12 books, including Slow Flowers and The 50 Mile Bouquet. In 2021, BLOOM Imprint published her newest book, Where We Bloom.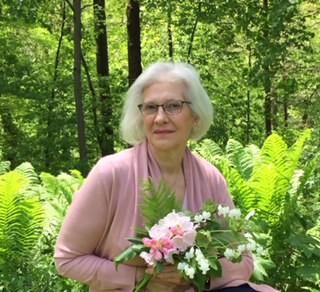 Polly Berginc, AIFD has been active in the floral industry for over 30 years, with her background in art and design leading to her floral career. She is currently a freelance designer in special event design in the Pittsburgh area, the national education committee chair for the American Institute of Floral Designers (AIFD) and an instructor in Phipps Floral Design certificate program.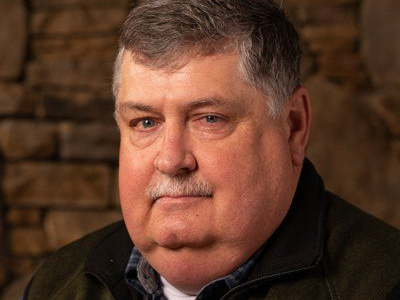 Tom Ford has worked for over 38 years with Cooperative Extension in Maryland, North Carolina, and Pennsylvania. Tom has a B.S. degree in ornamental horticulture from the University of Maryland and a MBA from Frostburg State University in Frostburg, MD. Tom currently serves as a commercial horticulture educator with Penn State Extension and is housed in the Cambria County Extension Office in Ebensburg, PA.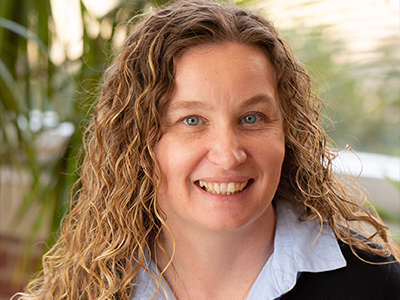 Krystal Snyder is a Horticulture Extension educator based in northeast PA focusing on greenhouse floriculture, hydroponics, green industry and industrial hemp. She joined Penn State Extension in March of 2019. Before joining Penn State Extension, Krystal worked as a technical specialist and was an adjunct professor at Delaware Valley University. Krystal holds a B.S. in horticulture from Delaware Valley University.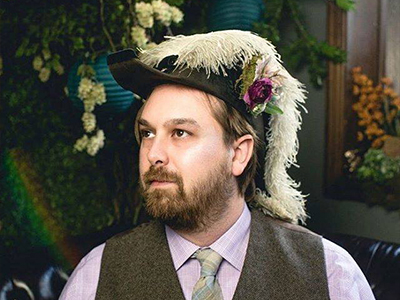 Jonathan Weber is the farmer-general at greenSinner Floral Event Design, a local wedding and event florist focusing on sustainable and American-grown flowers, where he provides spiritual guidance for their Lawrenceville studio cutting garden and the development of a 6-acre flower farm on the North Side of Pittsburgh.
---
Course Schedule
Welcome and Introductions
American Beauty: The Slow Flowers Story | Debra Prinzing
The American landscape is undergoing a floral renaissance -- in both rural, agricultural areas and in urban postage-stamp-sized parcels. There is a heightened interest in local and seasonal flowers as an economic opportunity for farmers and florists alike, fueled by the Slow Flowers movement, our speaker's personal passion project. Debra Prinzing will share an update and a forecast - where we've come from and where we are headed - as she introduces people, places, fields, greenhouses and gardens; ideas and innovations; and the progressive momentum that's changing our relationship with flowers. She'll also share tips on how YOU can join the Slow Flowers movement to champion local, seasonal and sustainable flowers.
Great Garden Plants to Fill Your Vase | Jonathan Weber, greenSinner
Have you ever looked out the window at your yard and wondered whether any of those flowers can be cut and used in arrangements? We'll share our favorite annuals, perennials, bulbs, and woody shrubs for cutting from the home garden. Whether you're creating a dedicated cutting garden or distributing them within your landscape, we'll include advice for cutting and conditioning for the longest vase life, forcing blooms out of season, and more tips for creating arrangements all year round.
Elements and Principles of Floral Design | Polly Berginc AIFD
Take your home floral arrangements up a notch by becoming more familiar with the elements and principles of design. In this floral design demonstration, Phipps Floral Design instructor, Polly Berginc AIFD, will discuss floral care for long lasting blooms; how to create a strong foundation for your design, and help demystify the design process so you can create more pleasing arrangements
Lecture Break-out Rooms
Option 1: Income Opportunities in Floral Production | Tom Ford, Penn State
Penn State Extension Educator, Tom Ford will provide an overview of the various floriculture-based income opportunities that entrepreneurs and hobbyists can pursue in their community. Tom will discuss specialty cut flower production, edible flowers, and seasonal greenhouse plant production.
Option 2: Outstanding Cutflowers from the Penn State Flower Trials | Krystal Snyder, Penn State
Each year nearly 1000 cultivars are trialed at the Penn State Flower Trials. This presentation will take a look at the newest options out there, what performs well here in Pennsylvania, including annual and perennial cultivars.
Panel Discussion: Living With More (Local) Flowers
There has been such a focus on knowing the origin of the food we eat and a celebration of the farm-to-table culinary scene. Join Slow Flowers Society founder Debra Prinzing in a discussion about bringing flowers to the center of that table! Debra will moderate a panel of experienced flower growers and floral designers who have deep roots in our local community and who have the "answers" to questions like "Where do your flowers come from?" "Who grew them?" "What growing methods were used?" The panel will give you a framework for defining seasonality, sustainability and locale as you plan or expand your own cutting garden, consider diversifying the varieties you grow, follow the rhythms of the season and share local flowers in your circles, be it for your own home, for gifting, or even for supplemental income (gotta pay for those seeds and bulbs, right?!). You'll also learn how you can join the Slow Flowers Movement as a member or supporter, and collectively participate in one of the major shifts taking place in the floral marketplace.
Moderator – Debra Prinzing, Slow Flowers USA
Panelist 1 – Margie Dagnal, Goose Creek Gardens
Panelist 2 – Jimmy Lohr, greenSinner Floral Event Design
Panelist 3 – Jodi Danyo, Cherry Valley Organics
Panelist 4 – Jessica Stewart, Bramble and Blossom: Wedding Florist
---
This Summer Short Course is presented to you by Phipps Conservatory and Botanical Gardens and Penn State Extension. Reservations are required in advance, so sign up today online or by phone at 412-437-8308.
Fee: Summer Short Course registration costs $55 to attend.
Location: This event will be held as a live webinar on Zoom. Log-on details will be sent via email closer to the event.
Continuing Education Credits: This conference counts as four hours for both Phipps and Penn State Master Gardener Continuing Education credit, and two elective hours for Phipps certificate programs: Sustainable Horticulture and Landscape and Garden Design.
Cancellation Policy: In order to receive a full refund, less a $10 administrative fee, you must cancel by Wed., July 21. After this date, there will be no refunds.
Recording: The Short Course will be recorded and made available to paid registrants within one week of the event and will be viewable for one month.
Questions? Email edu@phipps.conservatory.org.
More Events You'll Enjoy
Now through Sun., Sept. 26

Join us for a magical adventure throughout the conservatory featuring one-of-a-kind displays of trolls inspired by the mythological creatures found in folklore and pop culture.

Open Now

This delightful gallery, provided in partnership with Jönköpings Läns Museum, shows the works of Swedish painter and illustrator John Bauer, whose works inspired some of the custom trolls in Phipps' Summer Flower Show: The Hidden Life of Trolls.

See description for dates and times

Now some of our most popular courses are available to attend from the comfort of your own home. Peruse our offerings for an exciting variety of fun and enriching programs on vegetable gardening, orchid care and more to let your inspiration grow. Enrolled students will receive a...