Summer Short Course: Eat Your Backyard — Foraging and Cultivating Unusual Edibles
Tues., Aug. 23; 9 a.m. – 3:30 p.m.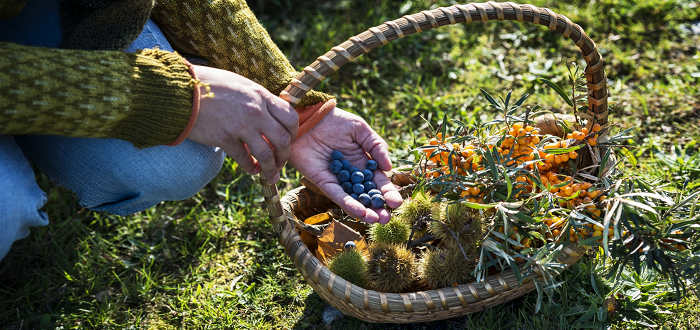 Join Phipps and Penn State Extension for a full day of learning about foraging and cultivating unusual edibles.
Join Phipps, Penn State Extension and featured speaker Ellen Zachos, a Harvard graduate and the author of eight books including Backyard Foraging, Down & Dirty Gardening, and The Wildcrafted Cocktail for a full day exploration of foraging and edible landscaping. Ellen will be joined by Penn State small fruit specialist, Kathleen Demchak, and Penn State Extension educator and nut tree expert, Emelie Swackhamer, and will also be offering a limited enrollment wildcrafted cocktail class on Mon., Aug. 22.
---
Course Schedule
Welcome and Introductions
Backyard Foraging | Ellen Zachos
When you think about hostas and day lilies, you probably focus on their appealing foliage and vibrant blooms. But these perennials are delicious as well as lovely; a surprising number of our favorite garden plants can feed both body and soul. Learn how to recognize, harvest, and prepare tasty treats such as wintergreen sorbet, rose hip soup and dahlia tuber bread from plants you already have around your home.
Grow Nuts! | Emelie Swackhamer
This session will cover which edible tree nuts grow well in Pennsylvania and the northeast, and tips for starting your own nut orchard. Visit the demonstration table outside over lunch for a chance to see the different kinds of nuts, crack them and taste them.
Lunch | Phipps Edible Garden Visit | Nut Demonstration* | Book Sale
* People with Tree Nut Allergies May want to avoid the nut demonstration. The demonstration will be outside so as not to affect general attendees to the event.
Small Fruit | Kathy Demchak
Berry crops are really tasty and good for you! How many other foods can you think of that are both? We're all familiar with the common favorites like strawberries, raspberries, and blueberries, but there are also less common berries that may have a place in your garden. In this presentation we'll talk about gooseberries and currants, hardy kiwi, elderberries, aronia, and gogi berries, and what you need to know to grow them successfully. We'll also touch on some of the newer varieties of strawberries, blueberries and raspberries suitable for containerized production, and the pros and cons of growing them this way.
The Blended Garden: Good Looks and Terrific Taste! | Ellen Zachos
Did you know many ornamental plants are also edible? Maybe you've grown wild ginger for its beautiful leaves or Juneberry for its early spring flowers and didn't realize these plants could feed your body as well as the gardener's soul. This lecture suggests ornamental garden plants that do double duty, by being both beautiful AND delicious! Many also grow well in containers.
---
Limited Enrollment Workshop: THE WILDCRAFTED COCKTAIL
Botany Hall Teaching Kitchen at Phipps Conservatory
Mon., Aug. 22: 5:30 – 6:30pm
Guests are also invited to sign up for The Wildcrafted Cocktail, a limited-enrollment workshop hosted in Botany Hall Teaching Kitchen at Phipps Conservatory on Mon., Aug. 22 from 5:30 – 6:30pm. Learn how to combine foraged, local, seasonal flavors with your favorite spirits, to create wildcrafted cocktails. Participants will make two cocktails and take home their own homemade bitters.
NOTE: This workshop requires separate registration and enrollment is limited!
---
About the Speakers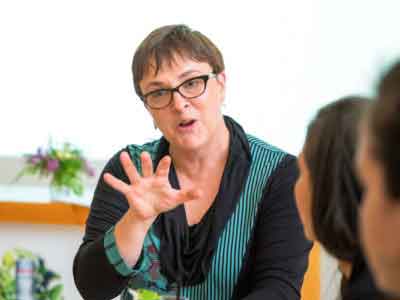 Ellen Zachos is a Harvard Graduate and the author of eight books including Backyard Foraging: 65 Familiar Plants You Didn't Know You Could Eat, The Wildcrafted Cocktail, and The Forager's Pantry. She has taught foraging workshops across the US, and lectured at botanic gardens, flower shows, and for garden clubs around the world. Ellen moved to NYC to become a theater actor, but left the cast of Les Misérables to pursue her passion for horticulture. She earned certificates in both ornamental horticulture and ethnobotany certificates from New York Botanical Garden, and taught for many years at the NYBG on a wide range of subjects (basic gardening techniques, perennials, annuals, orchids, container gardening, house plants) and ran a roof top gardening business: Acme Plant Stuff. She started out foraging in the garden, because she knew the plants there were safe from potentially dangerous insecticides and herbicides, but soon ventured out into the wilds of Central Park, the woods of Pennsylvania, the deserts of New Mexico, the islands of Scotland, and the gorges of Greece. In other words, she's always looking for delicious, free food!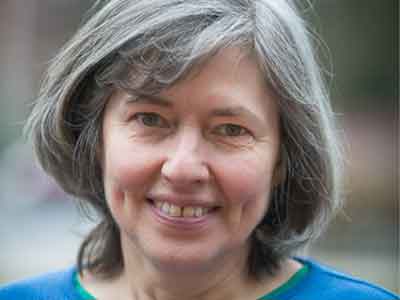 Kathy Demchak is a Sr. Extension Associate in the Dept. of Plant Science at Penn State where she is currently responsible for the statewide berry crop research and extension program. Lately her work has been focused on protected culture production systems for strawberries and raspberries, but she has worked with a wide range of production systems and crops over the past 40 years.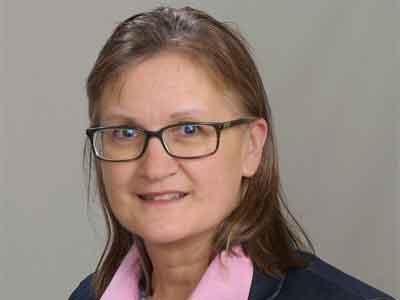 Emelie Swackhamer has a BS in Plant Science and a MS in Plant Pathology. She has served as Penn State horticulture educator for almost 27 years. Currently, she focuses on the commercial green industry and the invasive insect the spotted lanternfly, but she also has a lot of experience working with vegetable producers and home gardeners. Her family has been growing edible tree nuts on their farm in Berks County, PA for many years where they have a collection of many grafted cultivars. She has helped the Pennsylvania Nut Growers set up their display at the Pennsylvania Farm Show every year since 1995. Emelie is a member of the Pennsylvania Nut Growers Association, the Northern Nut Growers Association and the Pennsylvania Certified Organic Hall of Fame.
---
This Summer Short Course is presented to you by Phipps Conservatory and Botanical Gardens and Penn State Extension. Reservations are required in advance, so sign up today online or by phone at 412-437-8308.
Fee: Summer Short Course registration costs $85 on or before Mon., July 25. After July 25, the cost is $95. The Wild Crafted Cocktail Workshop registration costs $55.
Location: All programs will be held at Phipps Conservatory and Botanical Gardens. The Conservatory address is: One Schenley Park, Pittsburgh, Pa. 15213
Continuing Education Credits: This short course counts as a 4-hours for Master Gardener Continuing Education credit, and 4 elective hours for Phipps certificate programs: Sustainable Horticulture and Landscape and Garden Design. CEU credits for PCH and LA CES are pending; please inquire for more information.

Cancellation Policy: In order to receive a full refund, less a $10 administrative fee, you must cancel by Tues., Aug. 9. After this date, there will be no refunds.
Questions? Email edu@phipps.conservatory.org.
More Events You'll Enjoy
Daily, noon – 5 p.m. with occasional evening hours

Switch your home electricity to 100% green power while visiting our Tropical Forest Conservatory and you can receive a free Phipps membership!

Wed., Aug. 24; 6 – 7 p.m.

Phipps members will learn about eating seasonally and getting the freshest food possible for healthy benefits and delicious meals!

Sat., Sept. 17; 9:45 a.m.

At this month's member-exclusive event, join us in-person for a presentation featuring our 2022 Botany in Action Fellows!