Summer Short Course: Inspired Design with Dan Benarcik
Tues., July 16; 8:30 a.m. – 2:45 p.m.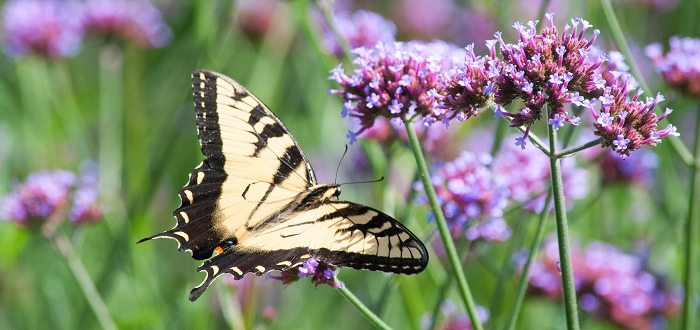 Join Phipps and Penn State Extension for a full day of exploring landscape design and creativity with Chanticleer Garden horticulturist and writer Dan Benarcik.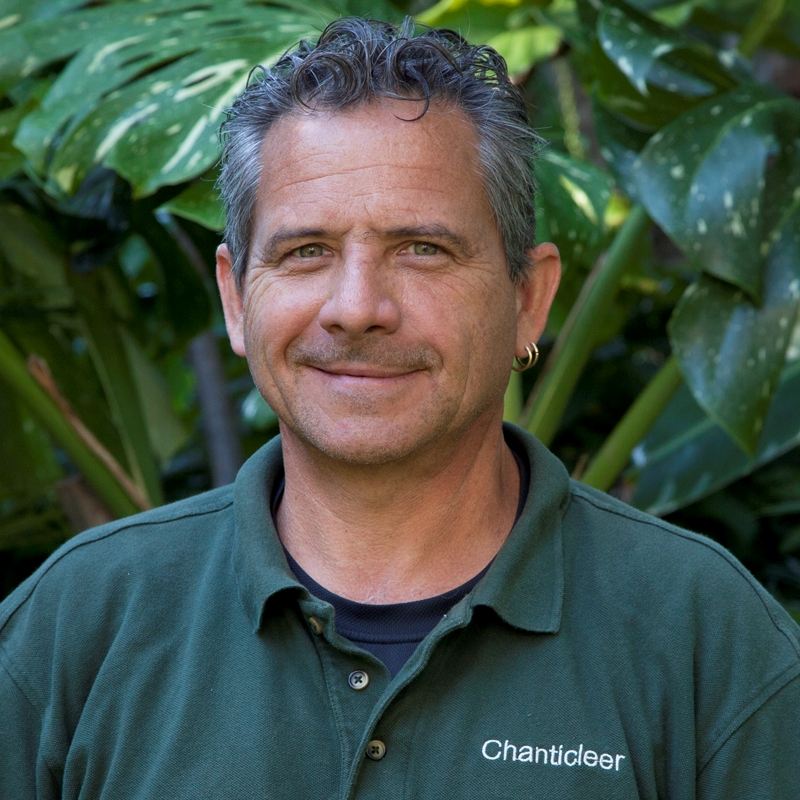 This year's edition of our popular Summer Short Course will highlight professional design principals as appled to home landscaping, with special sessions on container gardening and garden personalization, making it a unique addition to our dynamic adult education program and a must for home gardeners at all skill levels.
About the Speaker
Dan Benarcik has been a horticulturist at Chanticleer Garden since 1993 when this world-renowned public garden was just in its infancy. Dan oversees the Courtyard gardens with an emphasis on tropical, sub-tropical and tender perennials for seasonal display. Dan is a prolific speaker and a regional director for the Garden Writers Association. His garden writing has appeared in Fine Gardening, Horticulture, Martha Stewart Living and Rodale's gardening books. Dan also teaches at Longwood Gardens and volunteers on the Plant Selection Committee for the Delaware Center for Horticulture's Rare Plant Auction.
At Chanticleer Garden, horticulturists are encouraged to express their creativity through art for the garden, which has led Dan into a passion for building Adirondack chairs. These chairs adorn Chanticleer's campus, and Dan leads workshops to help homeowners build chairs for their own gardens.
---
Course Schedule
Registration, Coffee and Book Sale
Design Principles of the Pros Applied to the Home Landscape
Gardeners of all levels of experience are invited to learn tips from the pros that will freshen up your home gardens. Come away inspired with fresh ideas to make your beds sizzle.
Containers: Pots with a Purpose
Examine the incredible breadth of container gardening styles and techniques. Different styles and types of containers are discussed as well as some of Dan's favorite plants for container culture.
Making Your Garden Your Own: Define Your Own Style
Dan will discuss techniques for personalizing your garden through the use of artistic elements and found artifacts as well as the addition of garden furniture as a design element. Plus, consider the use of ornamental containers and floral container combinations as extensions of your personality in your garden.
---
Limited Capacity Half-Day Workshop: Adirondack Chair-Making Workshop
Wed., July 17 | 9:30 a.m. – 12:30 p.m.
Cabin at North Park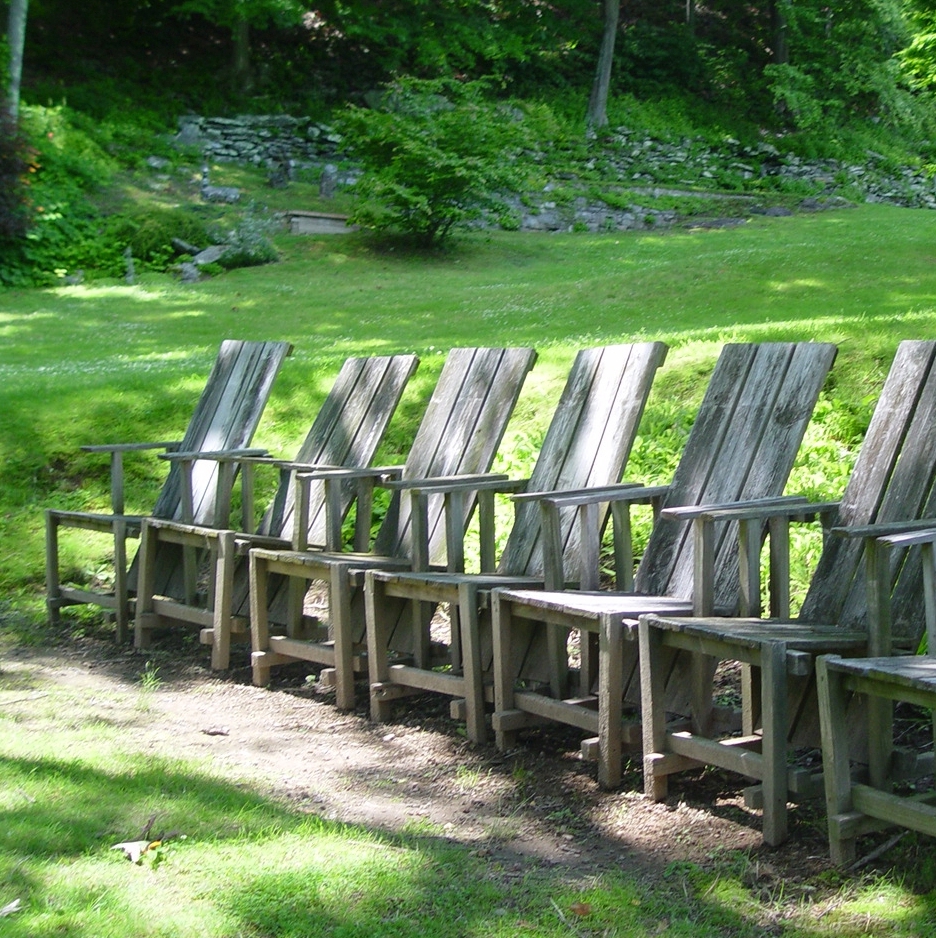 Dan Benarcik leads a fun, hands-on workshop in constructing the iconic Wave Hill chair. This timeless comfortable chair is suitable for any garden setting. Join Dan to build your own chair. No carpentry skills are needed and you will leave with a fully constructed chair that will adorn your garden for many years to come. All materials are provided; please bring a fully charged cordless drill.
---
This Summer Short Course is presented to you by Phipps Conservatory and Botanical Gardens and Penn State Extension. Reservations are required in advance, so sign up today online or by phone at 412/441-4442, ext. 3925.
Summer Short Course (July 16) registration costs $95 on or before Wed., June 26. Afterward, the cost is $105.
Half-Day Workshop (July 17) registration costs $229 on or before Wed., June 27. Afterward, the cost is $239.
NOTE: The Half-Day Workshop is currently filled. Please contact us to be placed on the waiting list, so that we may gauge interest in a potential afternoon session, at 412/441-4442 ext. 3925 or edu@phipps.conservatory.org.
---
Short Course registration includes morning coffee and light breakfast items, as well as a lunch buffet with vegetarian and gluten free options. If you have additional dietary requests, please contact us to ensure we can meet your needs. Summer Short Course: Inspired Design by Dan Benarcik (July 16) will be held at Phipps Conservatory and Botanical Gardens, One Schenley Park, Pittsburgh, PA 15213. The Half-Day Workshop (July 17) will be held at the Cabin at North Park. This conference counts as a 3.75 hours for Master Gardener Continuing Education credit, and 3.75 elective hours for Phipps certificate programs: Sustainable Horticulture and Landscape and Garden Design. CEU credits for PCH and LA CES are pending; please inquire for more information.
Questions? Email edu@phipps.conservatory.org.
More Events You'll Enjoy
Sun., Aug. 25; 11 a.m. – 4 p.m.

Celebrate two of summer's most bountiful crops at this summer celebration to benefit the Greater Pittsburgh Community Food Bank.

Sept. 6 – 8; Friday, 1 – 7 p.m.; Saturday, 10 a.m. – 5 p.m.; Sunday, 10 a.m. – 3 p.m.

Headed to Mellon Park's annual Fair in the Park? Stop by our Shop in the Park at Phipps Garden Center, where we'll be hosting a special sale on the patio along with a variety of other local vendors.

Saturdays and Sundays; 1:30 p.m.

Join us each Saturday and Sunday in the Tropical Forest Conservatory for interactive demonstrations, activities and speakers that will deepen your connections to the beauty and wonders of nature, all free with admission!