Now Open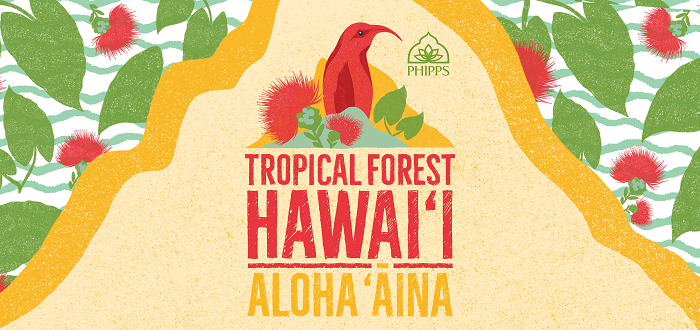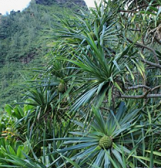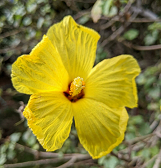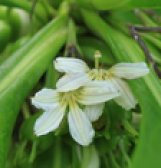 Say aloha to the spectacular intertwining of nature and culture of Hawai'i, one of the most ecologically diverse places on Earth.
Buy Tickets Online
All member and nonmember tickets must be reserved in advance. Learn how you can join us!
Tropical Forest Hawai'i: Aloha ʻĀina invites guests to take an exciting, immersive journey through the rich history, nature and culture of the Hawaiian archipelago. Lush greenery, fragrant flora and engaging new interpretation stations bring to life the Indigenous Hawaiian culture of "Aloha ʻĀina" ("love of land"), demonstrating historic and modern methods of living in harmony with the natural world. From the exhibit's dramatic entrance, where a model canoe represents the first Polynesian voyages to Hawai'i, guests will be transported to a world of new discoveries.
Throughout the 12,000 square-foot, 60-foot high Tropical Forest Conservatory, visitors will enjoy a wide variety of native and endemic species, from the Wao Akua (or sacred forests, a realm of the gods) at the top of the exhibit space to the Wao Kanaka (or realm of the people) in the heart of the Conservatory's lush expanse. Along the way, plant highlights will include:
koa (Acacia koa), one of the fastest growing trees in Hawaii and a popular wood source for everything from canoes and surfboards to ukuleles;
ʻōlulu (Brighamia insignis), which some call "cabbage on a stick" in reference to its signature rosette of cabbage-like leaves;
beach naupaka, or naupaka kahakai (Scaevola taccada), known for its medicinal properties, edible fruit and lovely white flowers;
hala, or screw pine (Pandanus tectorius), which is used to make leis, sandals, fans, sails and even pillows;
and many more.
Many of the species exhibited are threatened or endangered in the wild, and the show will discuss the ways in which reforestation efforts are aiding the effort to preserve the islands' precious biodiversity.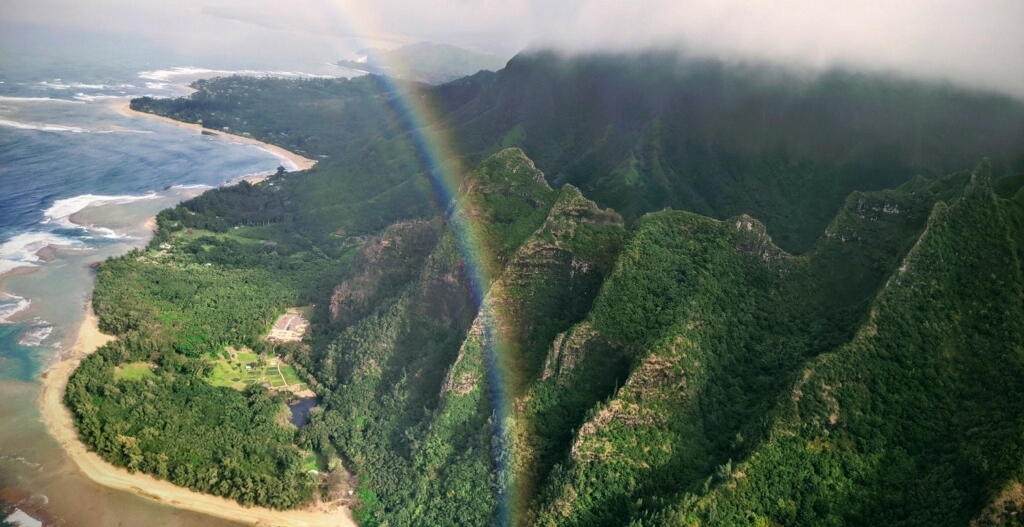 A number of interactive stations throughout the exhibit provide ever-greater immersion in Hawaiian culture. One station displays a three-dimensional model of the island of Kaua'i, illustrating the concept of moku (or division of land) and ahupua'a (a subdivided "slice" of the moku running from uplands to seashore). A Biocultural Conservation Hub gives an up-close look at the research that Hawai'i's National Tropical Botanical Garden (NTBG) is conducting on plants with the potential to end world hunger. In a hale (pronounced ha-lay), a traditional thatched hut, the process of turning kalo plants (Colocasia esculenta) into the staple Hawaiian food poi is depicted, as is the vivid and fascinating tradition of making kapa cloth from the bark of wauke, or paper mulberry (Broussonetia papyrifera) trees. And the Conservatory's dramatic canopy overlook serves as a birding station where guests can look out to view life-sized carvings of native Hawaiian birds in the treetops beyond.
Researching, planning and curating Tropical Forest Hawai'i was an intensive multi-year process, with Phipps' staff traveling to the islands to observe and explore the culture firsthand with assistance from the staff of NTBG; Dr. Samuel M. 'Ohukani'ohi'a Gon III, head scientist and cultural advisor at the Nature Conservancy of Hawai'i; Dr. Kawika Winter, an ecologist researching large-scale biocultural restoration of social-ecological systems and Indigenous rights; and Sabra Kauka, one of Hawai'i's most influential na wahine alakai (women leaders) and kapa cloth makers.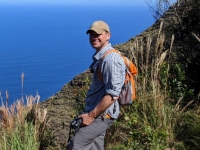 Read the Tropical Forest Blog
During their trip to Hawai'i in 2020, Phipps staff members kept a blog. Read along to follow their adventures!
The Hawaiian archipelago is less than 0.2% of the U.S. land area, yet it holds 30% of our nation's endangered or threatened species, making our understanding of the ecological richness of this unique place as important as it is intriguing. Don't miss the captivating, enriching experience of Tropical Forest Hawai'i — you'll make exciting new discoveries and become an expert adventurer in a tropical paradise without ever leaving Pittsburgh.
Sponsored in Part by
Select photos © Phipps staff
More Events You'll Enjoy
Opens Sat., Oct. 7

Join us to explore whimsical, mini recreations of the four seasons as experienced in Pennsylvania.

Sat., Sept. 30; 10 a.m.

Join us for a member-exclusive, in-person presentation of our behind-the-scenes series, Peek Behind the Petals!

Now Through Sun., Sept. 24

This summer, experience brilliant horticultural displays and breathtaking fashion designs inspired by Billy Porter's local roots and iconic array of accomplishments as an award-winning actor, singer, director, composer and playwright.