Last Chance to Register for Nature of Place Symposium at Phipps Conservatory
For Immediate Release: Wed., Feb. 5
Contact: Joe Reed | Director of Marketing and Communications
412-622-6915, ext. 3801 | jreed@phipps.conservatory.org
Last Chance to Register for Nature of Place Symposium at Phipps Conservatory
Phipps Presents Discussion of the Many Ways Humans Are Connected to Nature on Wed., Feb. 19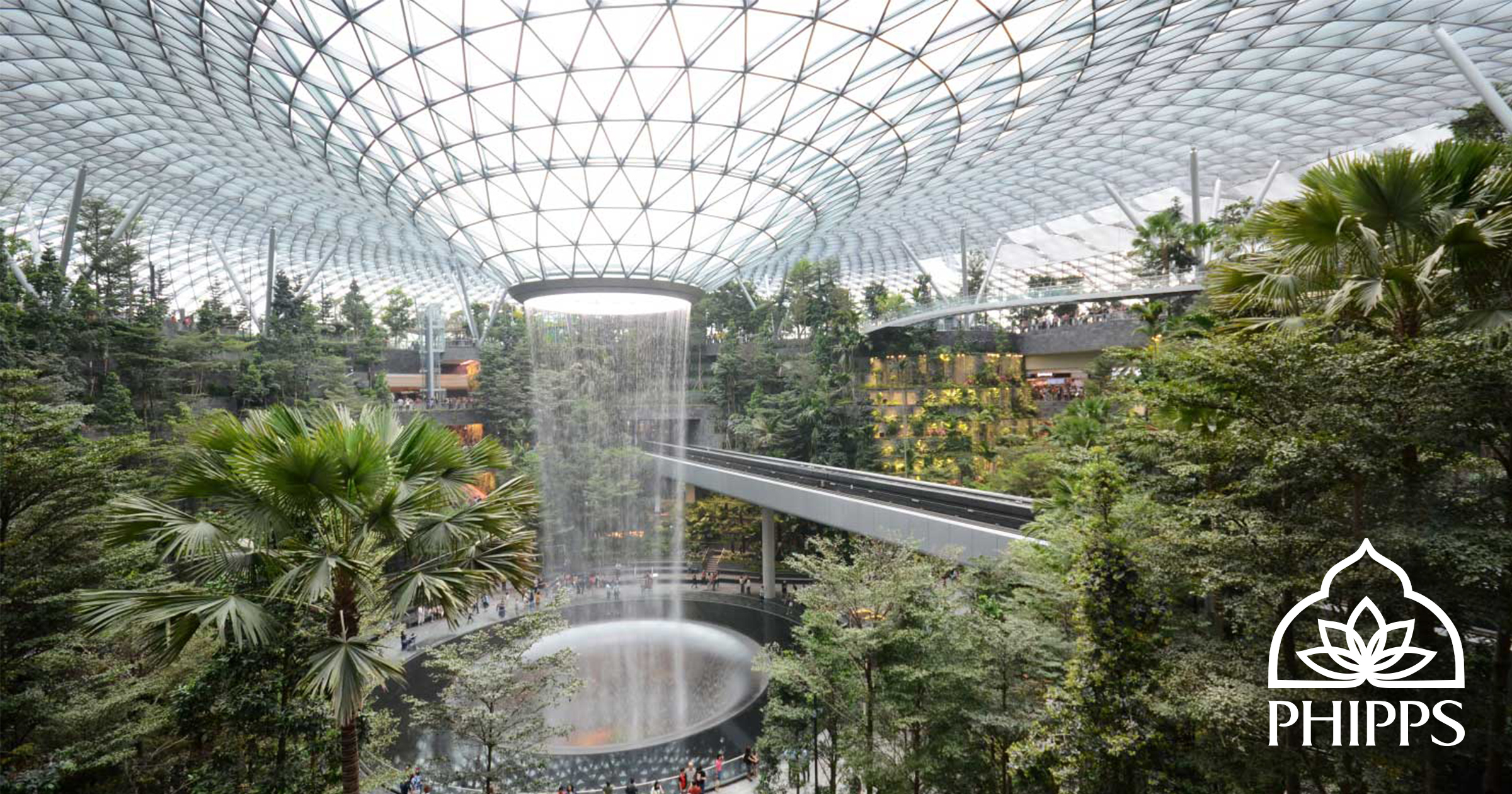 Pittsburgh, PA — Only two weeks remain until Phipps Conservatory and Botanical Gardens presents its first ever Nature of Place Symposium on Feb. 19 – 20. At this symposium, scientists, physicians, architecture and green building professionals, community officials and organizers, educators, and students will come together to discuss the influence and impact of biophilia on their work and the work of the future. The symposium begins on the evening of Wed., Feb. 19 with the opening reception and keynote speaker address, followed by a day of presentations and panels on Thurs., Feb. 20.
The goals of the Nature of Place Symposium are to explore the human experience of biophilia, highlight the values and importance of the concept of a biophilic city, and build excitement and appreciation for the importance of green space in cities.
Keynote Speaker: Dr. Michelle Kondo
Dr. Kondo is a research social scientist with the USDA Forest Service. She holds academic degrees in civil engineering and urban planning, and obtained postdoctoral training in environmental health and epidemiology at the University of Pennsylvania. Her research examines environmental strategies, including place-based, nature-based and clinical interventions, for disease, violence, and injury prevention with a focus on low-resource urban communities.
The four sessions of the symposium will feature leaders across a vast array of disciplines as they explore the following important questions:
Session 1: Sense of Place
Pittsburgh is a member of the Biophilic Cities Network, which means is it is committed to the idea of green, healthy place for its residents to live. What are the benefits of bringing elements of nature in our built environment and how can we do that successfully?
Sonja Bochart, IIDA, LEED AP BD+C, WELL AP – Principal, Biophilic Design Consultant, Shepley Bulfinch
Timothy Beatley, Ph.D. – Professor, School of Architecture, University of Virginia
Plaxedes T. Chitiyo, Ph.D. – Assistant Professor, Environmental Science, Center for Environmental Research and Education, Duquesne University
Session 2: Health and Wellness
What are the human health benefits of spending time in nature and including biophilic design in our built environment?
Vivian Loftness, FAIA, LEED AP, CPHC – University Professor, School of Architecture, Carnegie Mellon University
Karen Hust, Ph.D. – Nature-Connection Mentor and Interfaith Spiritual Director
Catalina Hoyos, M.D. – Pediatrician, UPMC Children's Community Pediatrics – GIL, Assistant Clinical Professor of Pediatrics, University of Pittsburgh School of Medicine
Session 3: Spirituality and Equity
Biophilia has been woven into the tapestry of human culture and spirituality for ages, but how do we manage the fact that this relationship to nature has not been equitably respected?
Will W. Adams, Ph.D. – Associate Professor of Psychology, Duquesne University
Hanareia Ehau-Taumaunu, M.S. – Ph.D. Candidate, Dept. Plant Pathology and Environmental Microbiology, Pennsylvania State University
Jason Corwin, Ph.D. – Executive Director of the Seneca Media and Communications Center, Seneca Nation
Session 4: Access to Nature
Access to nature is vital to humanity, but how do we ensure that access is equitable and that the importance of it is understood?
Katilyn Mascatelli, Ph.D. – Ecopsychology Research Scientist, Phipps Conservatory and Botanical Gardens
Kim Moore Bailey – Chief Executive Officer, Youth Outside
Rebecca Kiernan, MSPPM, LEED Green Assoc. – Principal Resilience Planner, City of Pittsburgh
Donald A. Rakow, Ph.D. – Associate Professor, Cornell University
Tickets are available for purchase online now at phipps.conservatory.org. General registration tickets for the symposium and reception are $99. Guests can register for the symposium only for $74 and the reception only for $25. Students with a current student ID register at a discounted price. Symposium registration includes both lunch and light refreshments. Visit phipps.conservatory.org for more information.
###
About Phipps: Founded in 1893, Phipps Conservatory and Botanical Gardens in Pittsburgh, PA is a globally recognized green leader with a mission to inspire and educate all with the beauty and importance of plants; to advance sustainability and promote human and environmental well-being through action and research; and to celebrate its historic glasshouse. Encompassing 15 acres including a historic 14-room glasshouse, 23 distinct indoor and outdoor gardens and industry-leading sustainable architecture and operations, Phipps attracts more than half a million visitors annually from around the world. Learn more at phipps.conservatory.org.