Phipps Conservatory Announces Tropical Forest Hawai'i Premiere Party
For Immediate Release: Thurs. May 5
Contact: Joe Reed | Director of Marketing and Communications
412-622-6915, ext. 3801 | jreed@phipps.conservatory.org
Phipps Conservatory Announces Tropical Forest Hawai'i Premiere Party
Enjoy Authentic Food, Live Entertainment and more Amongst the Beauty of New Exhibit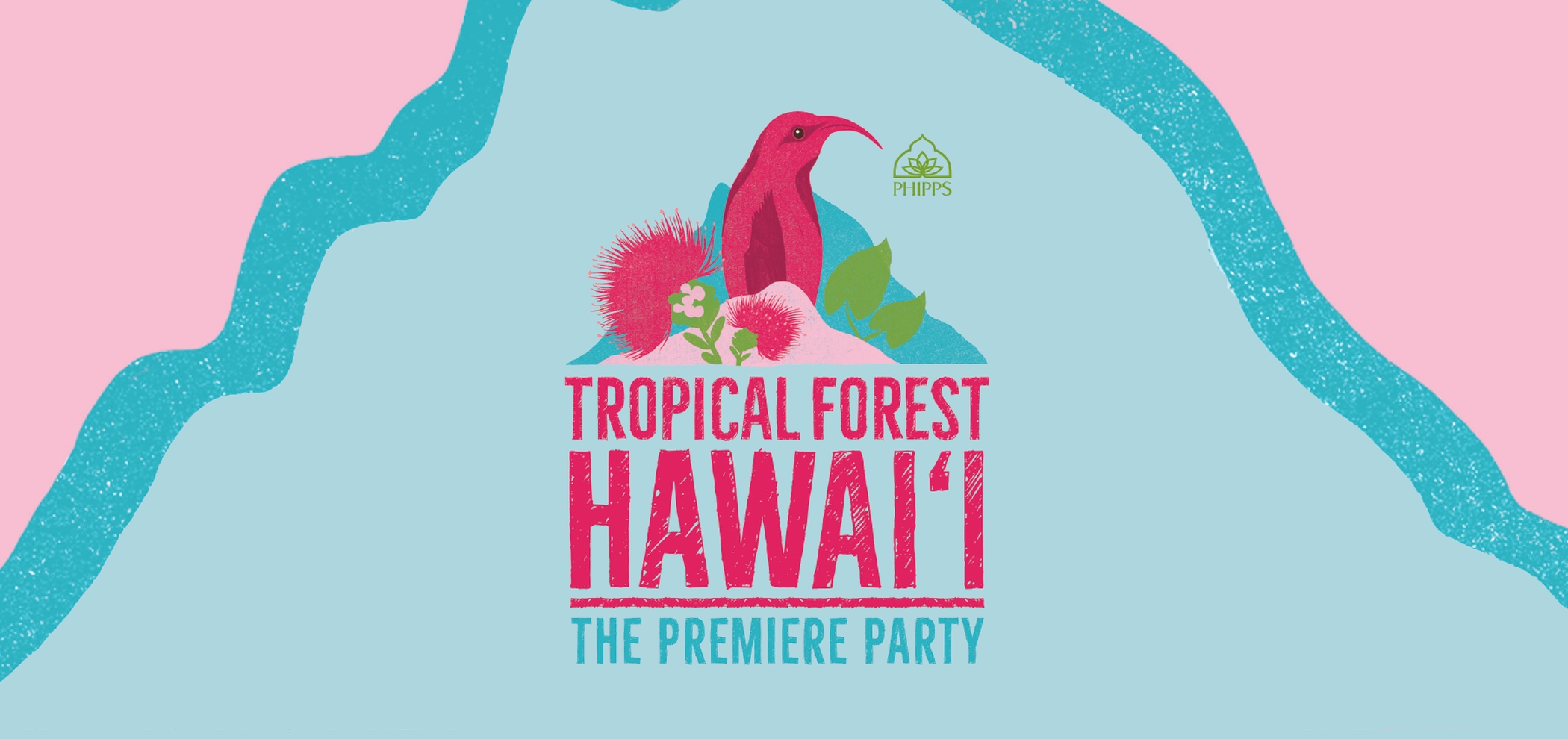 Pittsburgh, PA —On Thurs., June 16, Phipps Conservatory and Botanical Gardens invites social and civic leaders and friends to celebrate the debut of the culturally rich and ecologically diverse Tropical Forest Hawai'i exhibit. Attendees will experience an evening getaway full of Hawaiian-inspired cuisine, live music and dance along with the chance to explore Pittsburgh's new tropical paradise. Island-inspired attire is encouraged!
Proceeds from this spectacular event benefit Phipps' Botany in Action research fellowship which develops science-based plant knowledge and chronicles traditional knowledge of plants for use in growing a greener world. Since its inception, it has aided 70 doctoral-level students representing 32 universities and working in 28 countries.
Tickets begin at $125 per person for the Garden Party which includes select wines, delectable hors d'oeuvres and special entertainment. Benefactor tickets can also be purchased for $150 per person for both the Garden Party and the V.I.P. Reception which includes exclusive cocktails, passed hors d'oeuvres and a welcome lei presentation. Complimentary valet parking will be available. In addition, tickets are available for the Honorary Host Committee which includes special recognition in the materials for this historic event. Reservations for this special evening are required by Thurs., June 9.
To learn more and purchase tickets, visit phipps.conservatory.org/HawaiiParty.
###
About Phipps: Founded in 1893, Phipps Conservatory and Botanical Gardens in Pittsburgh, PA is a globally recognized green leader with a mission to inspire and educate all with the beauty and importance of plants; to advance sustainability and promote human and environmental well-being through action and research; and to celebrate its historic glasshouse. Encompassing 15 acres including a historic 14-room glasshouse, 23 distinct indoor and outdoor gardens and industry-leading sustainable architecture and operations, Phipps attracts more than half a million visitors annually from around the world. Learn more at phipps.conservatory.org.
Watch TEDx: What We Can Learn From an Old Glasshouse: A look at the evolving way we connect people to nature at Phipps, demonstrate how human and environmental health are inextricably connected, and show that to age gracefully, we must continually reinvent ourselves to evolve with the rest of the world.