Phipps Conservatory Offers Ideal Corporate Event Spaces
For Immediate Release: Thurs., June 13
Contact: Julie LaBar | Director of Marketing and Communications
412/622-6915, ext. 3801 ǀ jlabar@phipps.conservatory.org

Phipps Conservatory Offers Ideal Corporate Event Spaces
Plan a memorable meeting, conference or celebration among the blooms this summer and save, letting inspiration flourish.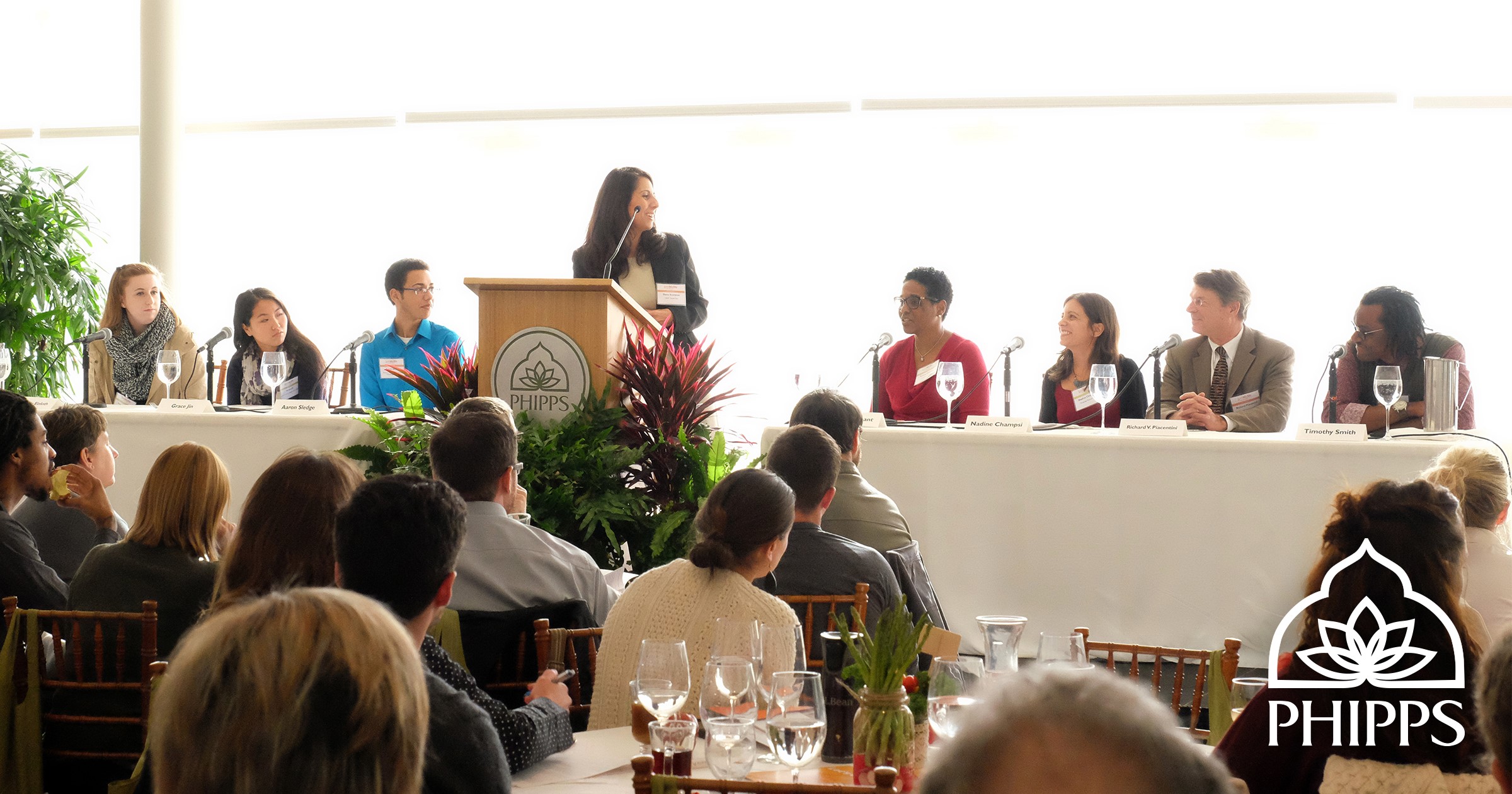 Pittsburgh, PA — One of the world's greenest public gardens encompassing 15 acres including a historic 14-room Victorian glasshouse and 23 distinct gardens, Phipps Conservatory and Botanical Gardens provides a vibrant location for corporate events, including meetings, retreats, conferences and celebrations. Phipps' new Corporate Summer Event Special provides added benefits and savings, providing organizations with 10% off a memorable summer event at Phipps for staff members, partners and shareholders, good through Sept. 1, 2019.
Phipps provides a variety of spectacular spaces for large and small group events including the Special Events Hall, offering inspiring views of the Tropical Forest Conservatory and Oakland skyline with adjacent indoor and outdoor patio areas. After the event, attendees can stroll through Phipps' new Van Gogh in Bloom exhibition to explore the captivating work of one of the world's most celebrated, influential visual artists brought to life in vibrant blooms throughout the Conservatory, with full access during operating hours. And with Phipps' commitment to sustainability, the event will be benefit both people and the planet.
For a limited time, organizations can take advantage of Phipps' Corporate Summer Event Special and save! Reserve Special Events Hall by Sept. 1 and take 10% off the rental fee which includes the following package features:
Three-hour evening or four-hour daytime rental in Special Events Hall
Centerpieces, tables and chairs
State-of-the-art audio/visual system
Choice of one event enhancement-Group scavenger hunt, pot-a-plant activity or docent tour
Same-day admission for all event guests to Summer Flower Show: Van Gogh in Bloom
A professional event planner and staff will handle the details from start-to-finish, ensuring a successful event at Phipps tailored to your needs.
Dates subject to availability. Some restrictions apply. Learn more at phipps.conservatory.org/meeting.
"Phipps is chosen for its natural beauty, breathtaking spaces and environmentally-friendly options, making it a venue that organizations can truly feel good about choosing for their event," stated Katelyn Larsen, Phipps Event Sales Manager. "Companies of all sizes rely on Phipps for unique, inspiring events customized to their specific needs. Additionally, award-winning Café Phipps provides onsite catering to make all areas of event planning fully integrated, effective and easy."
To schedule a tour or book your next event at Phipps, contact the events team at 412/315-0685 or email eventsales@phipps.conservatory.org.
###
About Phipps: Founded in 1893, Phipps Conservatory and Botanical Gardens in Pittsburgh, PA is a globally recognized green leader with a mission to inspire and educate all with the beauty and importance of plants; to advance sustainability and promote human and environmental well-being through action and research; and to celebrate its historic glasshouse. Encompassing 15 acres including a historic 14-room glasshouse, 23 distinct indoor and outdoor gardens and industry-leading sustainable architecture and operations, Phipps attracts nearly half a million visitors annually from around the world. Learn more at phipps.conservatory.org.
Photo © Mark Dixon