Phipps Conservatory Offers New Roster of Online Classes
For Immediate Release: Mon., April 13
Contact: Joe Reed | Director of Marketing and Communications
412-622-6915, ext. 3801 | jreed@phipps.conservatory.org
Phipps Conservatory Offers New Roster of Online Classes
Students Can Enroll in a Variety of Some of Phipps' Most Popular Classes from Home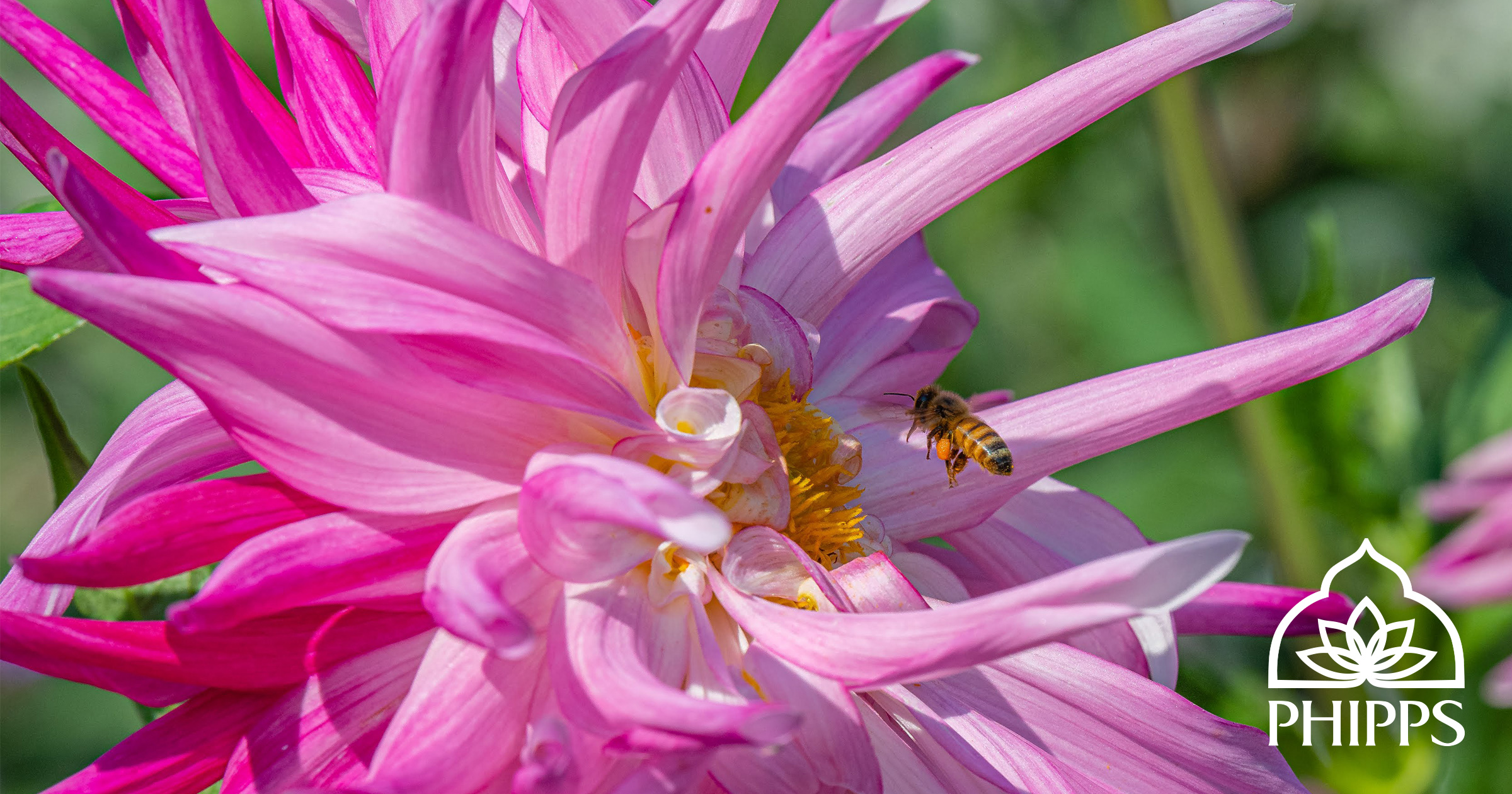 Pittsburgh, PA — Phipps Conservatory and Botanical Gardens is pleased to offer a hearty roster of all-new online classes. Appealing to people of all skill levels — from seasoned green thumbs to aspiring floral designers and budding backyard vegetable gardeners — some of the most popular Phipps courses are now available to attend from the comfort and safety of home.
The following courses are being offered for students to attend virtually:
Basic Horticulture
Principles for Natural Garden Design
Indoor Seed Starting
Building Raised Beds, Trellises and Critter Fences
Organic Vegetable Garden Basics
Perennial Fruits for the Home Garden
Introduction to Garden Care
Indoor Plant Care
Flower Power for Emotional Well-Being
Transforming the Grocery Store Bouquet
Orchids 101: The Basics
Botany for Gardeners
Carnivorous Plants
Enrolled students will receive a link to a live Zoom webinar to virtually attend at the appointed time. For full class descriptions and to enroll, visit phipps.conservatory.org/OnlineClasses. For more details about Phipps' programs, or to receive personalized class recommendations from Phipps' helpful staff, please contact edu@phipps.conservatory.org.
###
About Phipps: Founded in 1893, Phipps Conservatory and Botanical Gardens in Pittsburgh, PA is a globally recognized green leader with a mission to inspire and educate all with the beauty and importance of plants; to advance sustainability and promote human and environmental well-being through action and research; and to celebrate its historic glasshouse. Encompassing 15 acres including a historic 14-room glasshouse, 23 distinct indoor and outdoor gardens and industry-leading sustainable architecture and operations, Phipps attracts more than half a million visitors annually from around the world. Learn more atphipps.conservatory.org.
Watch TEDx: What We Can Learn From an Old Glasshouse: A look at the evolving way we connect people to nature at Phipps, demonstrate how human and environmental health are inextricably connected, and show that to age gracefully, we must continually reinvent ourselves to evolve with the rest of the world.