Phipps Conservatory Presents Perfect Pairings, a New Virtual Gala
For Immediate Release: Mon., Oct. 5
Contact: Joe Reed | Director of Marketing and Communications
412-622-6915, ext. 3801 | jreed@phipps.conservatory.org

Phipps Conservatory Presents Perfect Pairings, a New Virtual Gala
Participants Can Bring the Splendor of Phipps into Their Living Room While Enjoying Carefully Curated Treats and Artistic Performances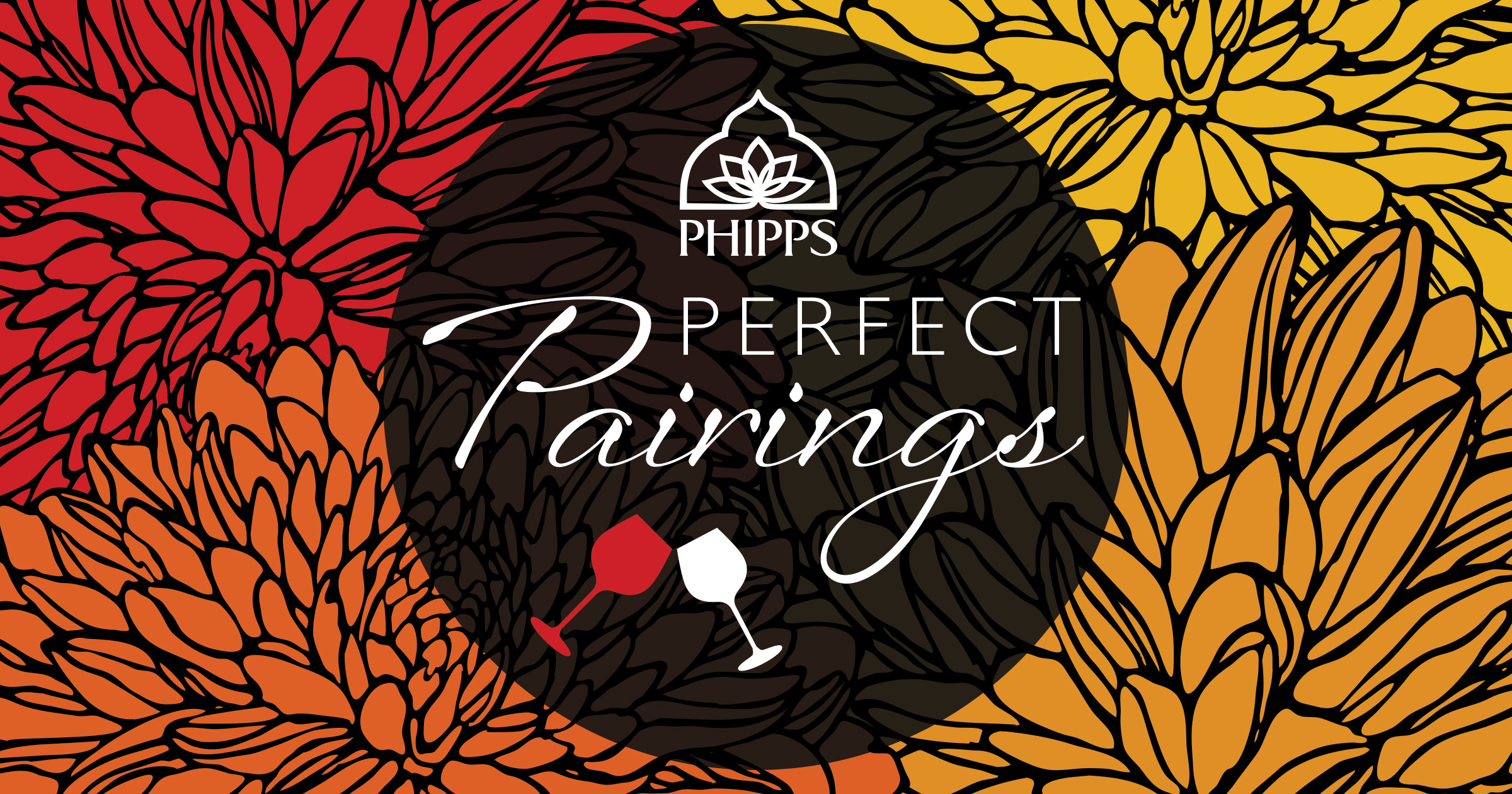 Pittsburgh, PA — Phipps Conservatory and Botanical Gardens is pleased to announce a reimagined fall celebration with a virtual presentation of Perfect Pairings on Thurs., Oct. 29 at 7:30 p.m. Guests can enjoy an evening of memorable performances — from some of the city's finest entertainers — filmed in some of Phipps' most beautiful and iconic spaces, with the gorgeous displays of Fall Flower Show: The Poetry of Nature serving as a breathtaking and vibrant backdrop.

Each ticket includes a special Pairings Box that guests will receive ahead of the event to enjoy while watching the performances. Guests can select from three different wine boxes. Each box is perfect for two guests and includes wines, dessert and other special treats. Featured performers include The Button Downs, Chamber Orchestra of Pittsburgh and The Living Street.

For over 125 years, Phipps has been where nature is most celebrated in Pittsburgh, and a place of relaxation and respite. As a nonprofit organization, much of Phipps' revenue is generated by admission each year and the Conservatory, like so many others, has been impacted greatly by the current circumstances. Proceeds from this event will provide much needed support to ensure that Phipps' horticulture, research, education and sustainability programs remain strong.

Tickets to Perfect Pairings are $250, and each ticket includes a Pairings Box suitable for two guests, plus exclusive access to the video performances. For more information or to reserve your tickets, visit phipps.conservatory.org/PerfectPairings.

###

About Phipps: Founded in 1893, Phipps Conservatory and Botanical Gardens in Pittsburgh, PA is a globally recognized green leader with a mission to inspire and educate all with the beauty and importance of plants; to advance sustainability and promote human and environmental well-being through action and research; and to celebrate its historic glasshouse. Encompassing 15 acres including a historic 14-room glasshouse, 23 distinct indoor and outdoor gardens and industry-leading sustainable architecture and operations, Phipps attracts more than half a million visitors annually from around the world. Learn more at phipps.conservatory.org.

Watch TEDx: What We Can Learn From an Old Glasshouse: A look at the evolving way we connect people to nature at Phipps, demonstrate how human and environmental health are inextricably connected, and show that to age gracefully, we must continually reinvent ourselves to evolve with the rest of the world.