Phipps Conservatory Presents We ❤ Veg Week
For Immediate Release: Mon., Feb. 6
Contact: Joe Reed | Senior Director of Communications
412-622-6915, ext. 3801 | jreed@phipps.conservatory.org
Phipps Conservatory Presents We ❤ Veg Week
Enjoy a Plant-based Pop-up in Café Phipps to Celebrate Valentine's Week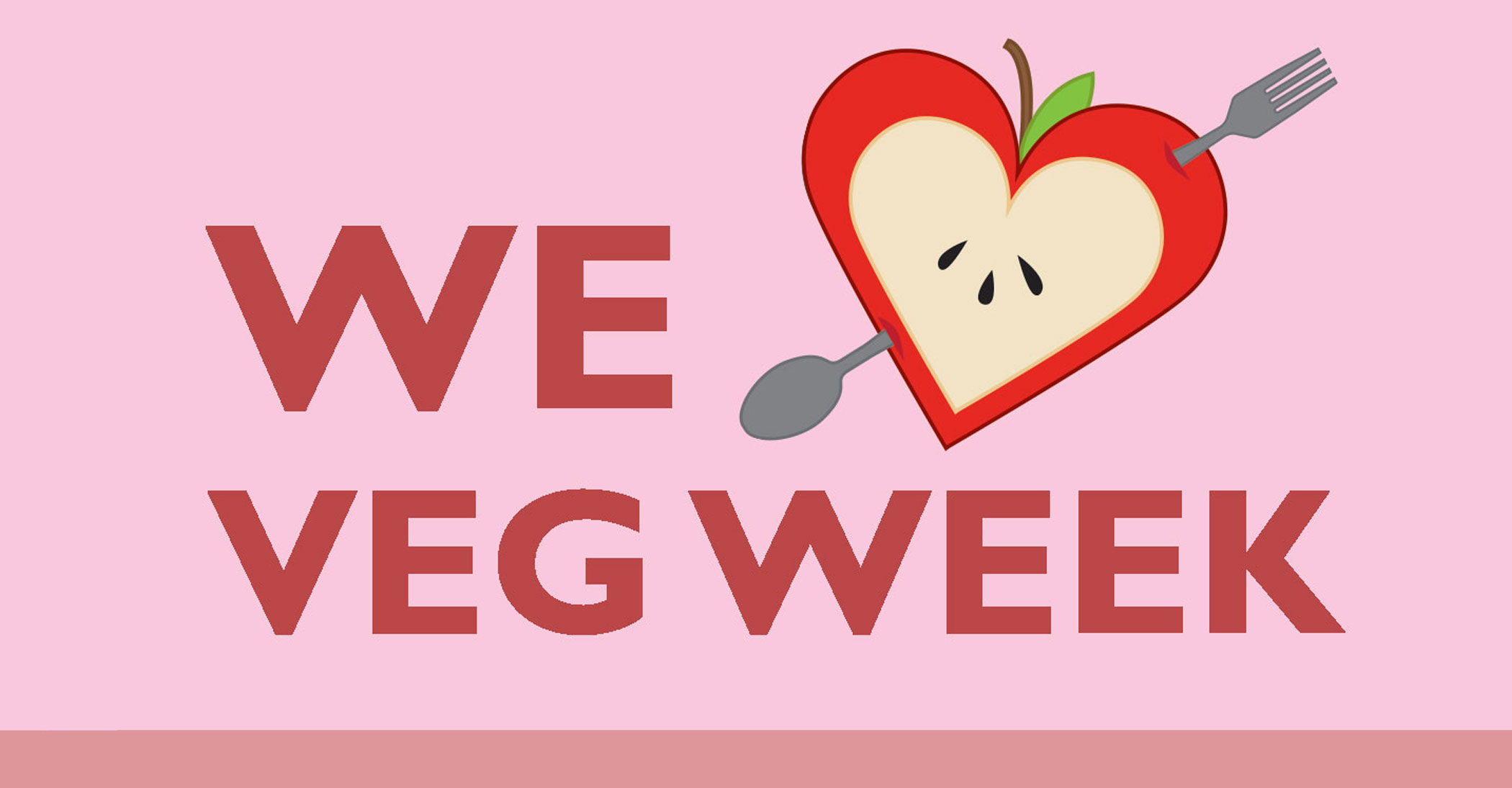 Pittsburgh, PA – From Feb. 10 – 16, Phipps Conservatory and Botanical Gardens is thrilled to hold a plant-based pop-up called We ❤ Veg Week. Café Phipps will be preparing a variety of dishes that emphasize a plant-based diet. Guests will have a chance to enjoy delicious plat-forward offerings while learning about the benefits of eating greener.
Among their many benefits, plant-based diets:
Are linked to increased potential for a longer, healthier life
Support agriculture which minimizes the greenhouse gas emissions that cause climate change
Make the most efficient use of the earth's resources, which we all must share to grow together
See the full menu below.
---
VG Vegetarian V Vegan GF Gluten Free DF Dairy Free

Salads
Roasted Brussels Sprout Salad V – Roasted brussels sprouts, golden raisins, pepitas, Phipps salad greens and a Dijon vinaigrette
Udon Noodle Salad V – Udon noodles, cabbage and carrots tossed in a soy vinaigrette and topped with cashews
Harvest Salad V – Phipps salad greens, roasted butternut squash, roasted beets, cucumbers and roasted carrots with a roasted shallot vinaigrette
Add-On: Tofu GF DF – Grilled tofu can be added to a salad

Sandwiches
All sandwiches are served with fresh fruit and coleslaw
Roasted Eggplant Panini V – Eggplant, roasted red pepper and baby spinach on a wheat kaiser roll
Sloppy Chickpea V – Slow cooked chickpeas in our house-made sauce, served on a kaiser roll
Pulled Portabella – Roasted portabellas shredded and served in our house barbeque sauce on a kaiser roll

Phipps Feature
Cuban Style Chickpea Stew V – Chickpeas, butternut squash, sweet potatoes and Cuban spices served over rice with a side salad
Roasted Vegetable Bruschetta V – Seasonal squashes, eggplant, roasted peppers, garlic, and shallots on Tuscan bread, served with a cup of soup
Hummus SamplerV – Roasted beet hummus, carrot hummus and garlic hummus served with crudite and focaccia crisp
Focaccia Pizza Bread V – Topped with vegetable bolognese and vegan cheese

Kids' Menu
Meals served with carrot sticks, green salad and milk
Almond Butter and Berry Sandwich V – Organic berries and almond butter on whole wheat bread
Gluten Free Pasta GF V – Served with a vegetable Bolognese

½ Focaccia Pizza Bread V

Snacks
Mediterranean Grape Leaves V
Chia Seed Pudding V
---
Café Phipps is open from 11 a.m. – 2 p.m. Saturday – Thursday and 11 a.m. – 7 p.m. on Friday. To learn more about the benefits of a plant-based diet and resources to begin your veg journey, visit phipps.conservatory.org/VegWeek.
###
About Phipps: Founded in 1893, Phipps Conservatory and Botanical Gardens in Pittsburgh, PA is a globally recognized green leader with a mission to inspire and educate all with the beauty and importance of plants; to advance sustainability and promote human and environmental well-being through action and research; and to celebrate its historic glasshouse. Encompassing 15 acres including a historic 14-room glasshouse, 23 distinct indoor and outdoor gardens and industry-leading sustainable architecture and operations, Phipps attracts more than half a million visitors annually from around the world. Learn more at phipps.conservatory.org.

Watch TEDx: What We Can Learn From an Old Glasshouse: A look at the evolving way we connect people to nature at Phipps, demonstrate how human and environmental health are inextricably connected, and show that to age gracefully, we must continually reinvent ourselves to evolve with the rest of the world.