Skål International Recognizes Phipps Conservatory with Sustainable Tourism Award
For Immediate Release: Mon., Oct. 22
Contact: Julie LaBar | Director of Marketing and Communications
412/622-6915, ext. 3801 ǀ jlabar@phipps.conservatory.org
Skål International Recognizes Phipps Conservatory with Sustainable Tourism Award at Skål World Congress
Conservatory's sustainability leadership and community outreach programs earn top marks in global tourism organization's awards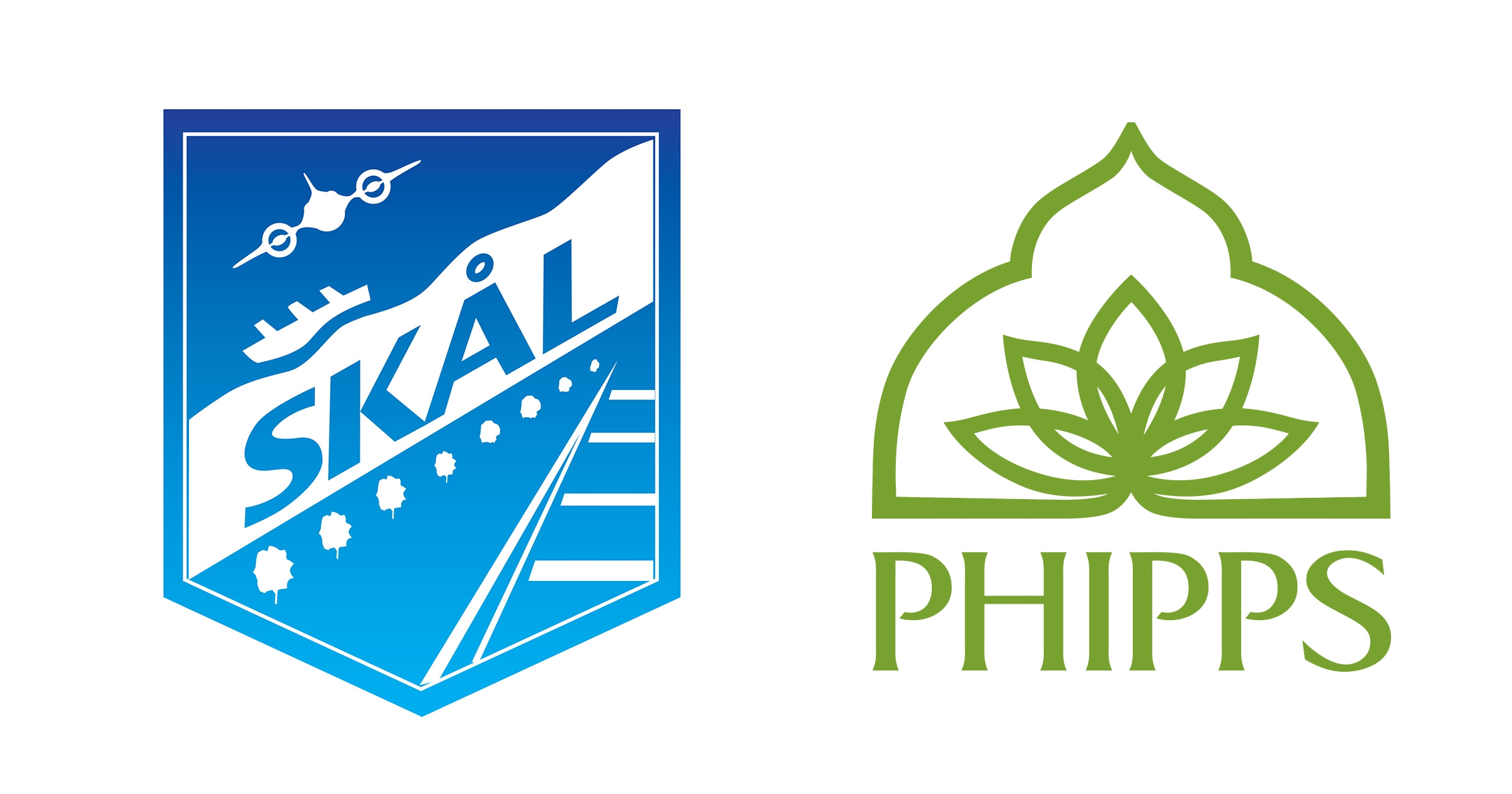 Pittsburgh, PA — Skål International recognized Phipps Conservatory and Botanical Gardens with a 2018 Sustainable Tourism Award in the Major Tourist Attractions category during the opening ceremony of the 79th Skål World Congress held in Mombasa, Kenya on Thurs., Oct. 18. Skål International's Sustainable Tourism Awards began 17 years ago, honoring organizations that are leading and advancing sustainable tourism. Skål International Pittsburgh worked with member VisitPittsburgh to submit the nomination, with Phipps selected and honored among eight award recipients worldwide.
A 125-year-old glasshouse gem with a history of excellence in showcasing the beauty of the natural world, Phipps began its sustainable transformation in the mid-2000s, becoming a recognized global platform to model and communicate sustainable ideals that now attracts nearly half a million visitors annually. In 2005 and 2006, Phipps opened three groundbreaking green facilities on its campus: the first LEED®-certified visitor center in a public garden, the first and only LEED®-certified production greenhouse (Platinum EBOM) and an energy-efficient 12,000-square-foot glasshouse that has no greenhouse effect and is 100% passively cooled. In 2012, Phipps reached new heights with the opening of the Center for Sustainable Landscapes (CSL), which was the first and remains the only facility in the world to meet four of the highest green building standards: Living Building Challenge™, WELL Building Platinum, Four-Stars Sustainable SITES™ and LEED® Platinum. The CSL generates its own energy, treats its storm and sanitary water and is free from toxic chemicals. It was joined by the modular net-zero energy Nature Lab in 2015. Phipps is currently renovating a former public works building to complete a Living Campus that will showcase net-zero energy in new, modular and renovation projects on a single site. As integrated components of the visitor experience, Phipps' buildings — through tours, classes and interpretive signage — convey the value and benefits of sustainable living to visitors from around the world.
Phipps' impact extends far beyond its campus, from Phipps' Botany in Action fellowships which have supported more than 40 Ph.D. researchers in global research to sustainable landcare programs, which educate and promote professional landscapers who adopt organic practices. Let's Move Pittsburgh provides free public programs, resources and tools to combat childhood obesity. Phipps' annual One Health One Planet™ symposium brings hundreds of leaders together around the critical interconnections of human and environmental health, and the Biophilia: Pittsburgh monthly meeting series connects a 400-plus-member network to discuss and strengthen these bonds. Studio Phipps provides sustainable commercial landscape design services, while Phipps' Homegrown program installs vegetable gardens in underserved neighborhoods and provides comprehensive training, mentoring and community building programs. Additionally, Phipps launched the Make the Switch at Phipps! Green Power Drive in 2017, allowing guests to switch to renewable home electricity during their visit and receive free membership to Phipps. To date, more than 3,500 guests have switched; at the end of each year, these guests will have prevented 28,000 tons of CO2 emissions.
For more information on Phipps' sustainability leadership and commitment, visit phipps.conservatory.org/green-innovation.
###
About Skål International: Skål International is a professional organization of tourism leaders around the world, promoting global tourism and friendship. It is the only international group uniting all branches of the travel and tourism industry. Its members, the industry's managers and executives meet at local, national, regional and international levels. Skål International is governed by an Executive Committee of six members, elected by delegates to an annual General Assembly, held during the World Congress, hosted by a different country each year. Learn more at skal.org.

About Skål International Pittsburgh: The Skål International Pittsburgh chapter is comprised of Pittsburgh area hotel managers and marketing directors, restaurateurs, representatives of limousine and coach companies, travel agents, county tourism offices, destination resorts, colleges and universities, theme parks, entertainment companies and more, meeting the third Tuesday of each month. For information about membership and to learn more, visit skalpittsburgh.com.
About Phipps: Founded in 1893, Phipps Conservatory and Botanical Gardens in Pittsburgh, PA is a green leader among public gardens with a mission to inspire and educate all with the beauty and importance of plants; to advance sustainability and promote human and environmental well-being through action and research; and to celebrate its historic glasshouse. Phipps commemorates its 125th anniversary throughout 2018, celebrating its historic past, vibrant present and exciting future ahead — including inspiring seasonal flower shows, community events, public programs and groundbreaking green innovation. Learn more at phipps.conservatory.org.