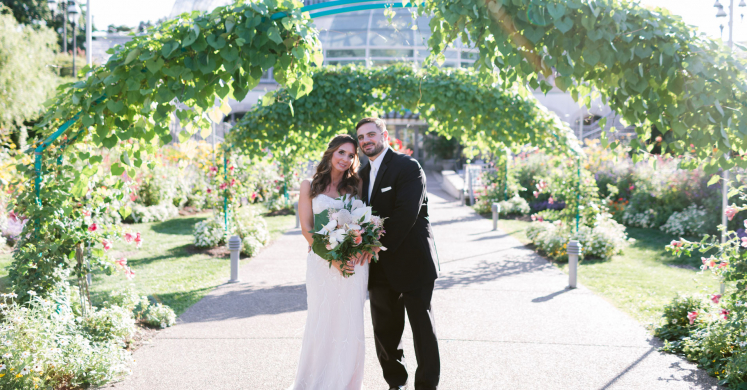 Weddings Under Glass: Dominique and Shawn
Weddings Under Glass is a monthly blog series where we highlight the stories of couples who chose to begin their happily ever after in the lush backdrop of Phipps, named one of the best outdoor garden wedding venues by Elle and Harper's Bazaar.
For Dominique and Shawn, although they had become acquainted in their small-town high school, it wasn't until years later that their love story began. Being single was something Dominique had grown content with in her adult life, that is, until she ran into Shawn on a night out with her sisters. A quick smile and polite hello turned into a night full of conversation, and a relationship neither of them expected.
After closing on a new home, Shawn ensured the element of surprise and arrived there before Dominique. She arrived at the house with the simple intention of letting their pets explore their new home. Quick to pull out her phone and record the pets' first moments in the new home, she had unintentionally managed to record Shawn getting down on one knee to propose!
This couple knew immediately that they wanted Phipps to be part of their special day, with Dominique stating, "The atmosphere is warm and inviting and the lush Palm Court served as the perfect backdrop for [our] intimate September 2022 wedding". With her tropical themed bouquet in hand, Dominique and Shawn got to share their vows in an intermost ceremony surrounded by family. The guests not only got to be a part of this couple's special day, but also got to enjoy all the scenery that Phipps has to offer.
Since then, this couple has celebrated their honeymoon in beautiful Jamaica. They are now back and settling into their new home, excited to see what's in store for their future!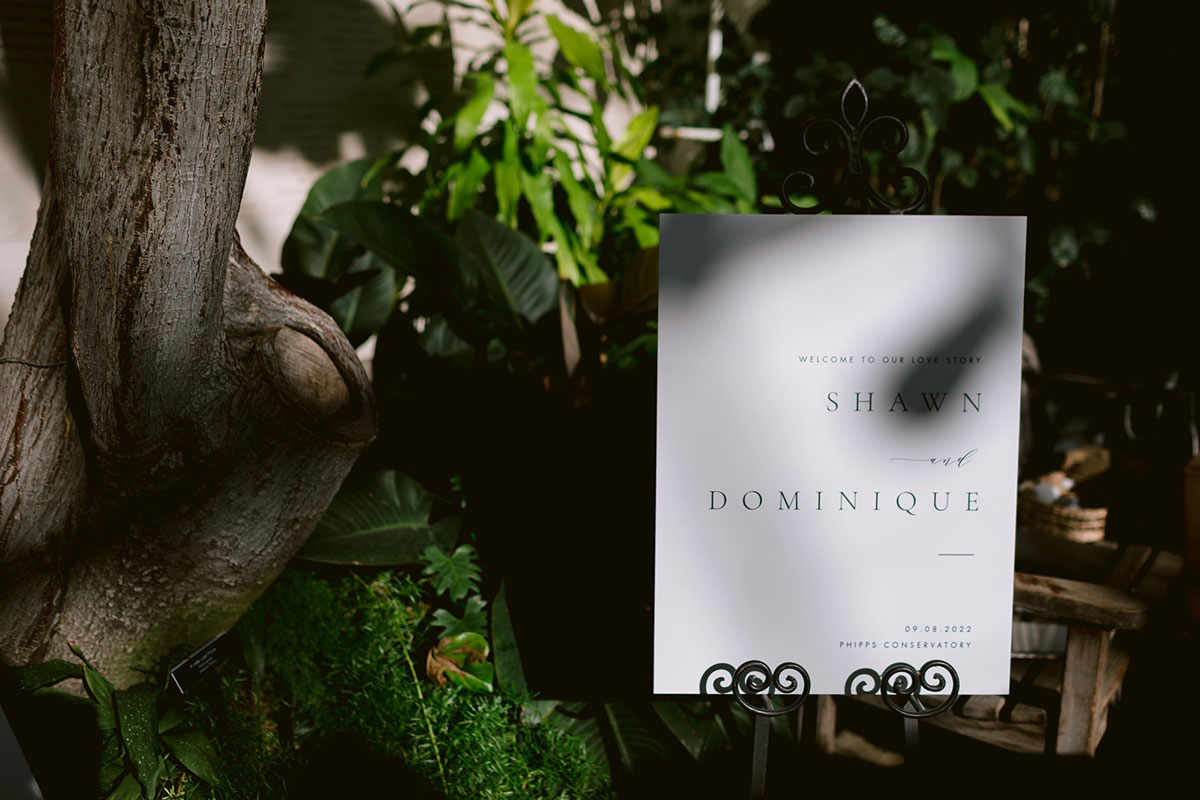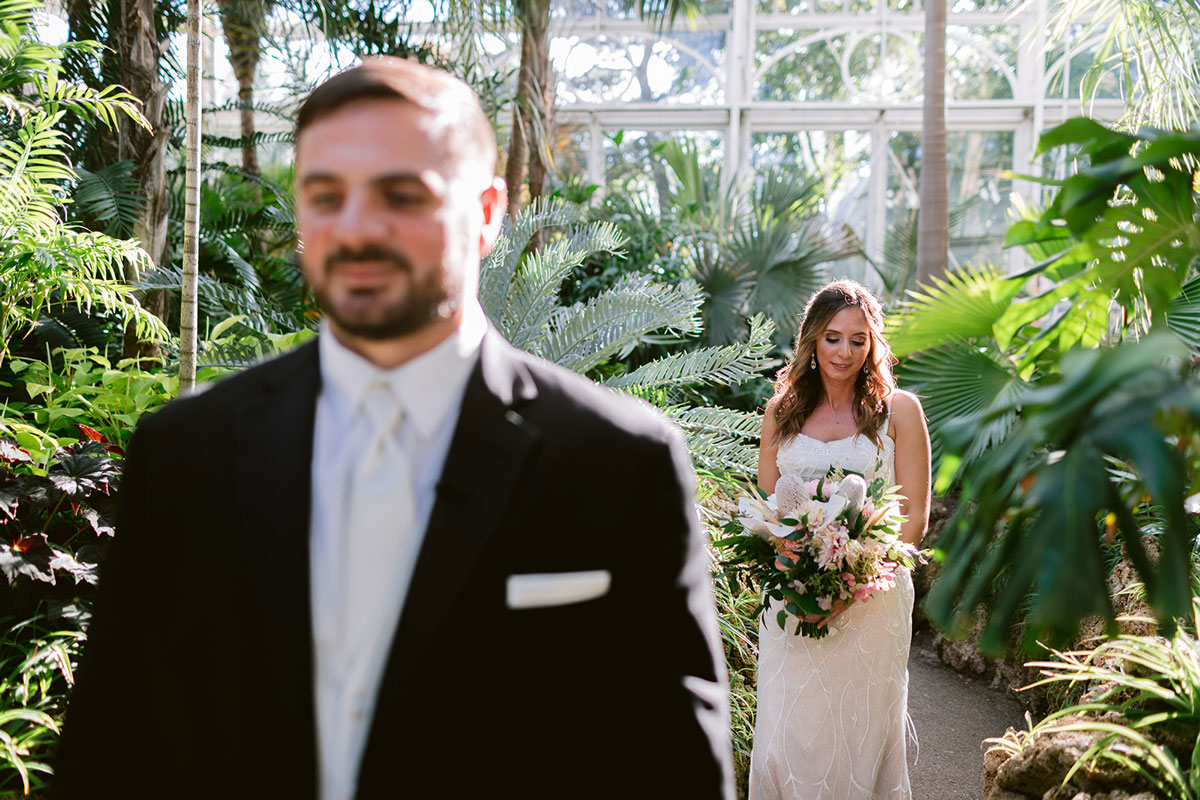 Vendors:
Photographer: Caitlin Thomas Photography
Videographer: Davis Photography
Florist: Hens and Chicks
Hair: Mane House of Hair
Makeup: Rachel Bongiorni Artistry
Dress: The Exquisite Bride
Tuxedo: Top Hat Tuxedo