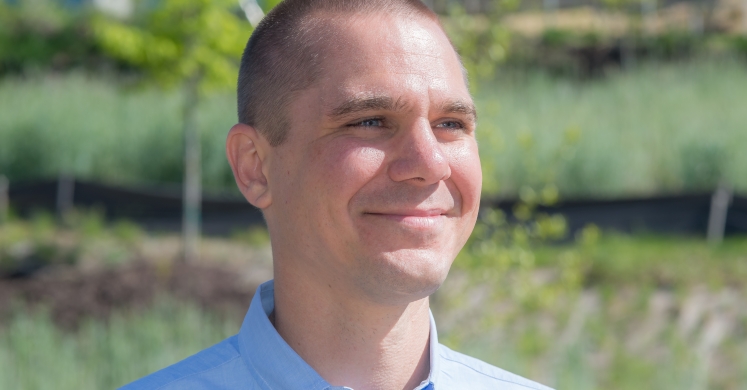 Welcome Adam Haas, Interpretive Specialist!
We are very pleased to welcome the newest member of the Science Education and Research team, Adam Haas! Adam has been a part of Phipps marketing department for three years, and is now working part-time with our department, as well as Marketing, as an Interpretive Specialist.
Adam is an Interpretive Specialist at Phipps and works cross-departmentally with Science Education and Research and the Marketing department to help facilitate meaningful experiences for visitors. Despite killing most of the plants he tries to grow, he views public gardens as ideal venues to encourage deeper connections to the natural world. Adam studied Animal Behavior and Studio Arts at Bucknell University and holds an M.A.T. in Museum Education from The George Washington University. He is a member of the American Public Gardens Association and sits on the steering committee of the Pittsburgh Museum Education Roundtable.
Please join us in welcoming Adam to our team!
The above photo taken by Phipps staff.