Now Open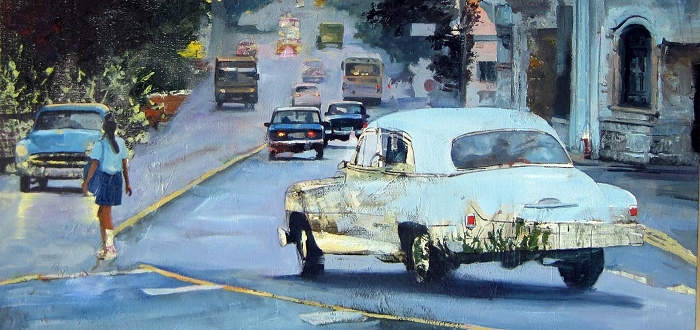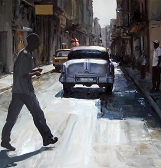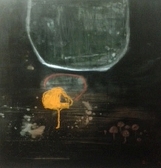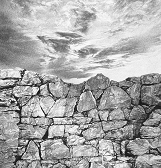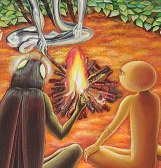 Explore the nature-inspired works of four dynamic visual artists from Cuba.
On display in our Welcome Center gallery, this new exhibition, presented in partnership with Christine Fréchard Gallery, features the work of four Cuban artists who cite nature as a primary influence in their work.
About the Artists
Yamiliany Morales Ferras was born on Feb. 2, 1974, in San Antonio de los Baños, in the province of Havana. When she finished her baccalaureate studies, she decided to study visual arts. She was admitted to the prestigious National Academy of Fine Arts for three years. Later on she joined the Higher Institute of Art of Havana (ISA) to pursue her art career. During her five years of study, she specialized in the techniques of engraving, in which she made her graduation thesis. She is currently living in Spain, where she settled with her family for fifteen years. She is influenced by the current environment and has incorporated new themes to her work, which has moved from intimate themes to those of a social nature.
Jesús Gastell is a mid-career artist who lives and works in Cuba. Gastell earned a BFA from Escuela Nacional de Artes (ENA 1983) and graduated from the prestigious Instituto Superior de Artes (ISA 1988) in Havana with a degree in Drawing and Painting. Instead of only establishing himself as a master of representation, Jesύs Gastell uses his extraordinary abilities to reveal the hidden connections between "the real" and our cultural perception of it. His artwork operates as a continuous exercise of questioning models, assuming the nature of intellectual pleasure as an illuminating experience.
Duhamel Xolot Núñez was born in Havana City in 1971. Having grown up in a family of artists he started drawing and painting since his early childhood. Encouraged at school, his formal art education started quickly, from weekly courses for juniors to fine arts high school academia. After completing college, he followed the steps of his father in the graphic design field, taking courses and working on small projects. Graphic design was one of his early passions and it is a permanent influence in his work. His urban scenes or cityscapes from Havana are a subject that Duhamel has cultivated for many years. He has largely exhibited his paintings in Canada, where he went back to school obtaining a graphic design degree at Concordia University. In 2015 he cofounded Studio O'208 as an alternative art space in the days of the 12th Havana Biennial. The studio proved to be a vibrant and successful art venue shared by artists.
José Luis Cabrera Restoy was born in Santa Clara, at the center of Cuba. He studied at the School of Art Instructors in Santa Clara, where he formally learned the first practical and theoretical notions about art, and a few years after he entered The University of Arts in Havana, in the visual arts faculty, studying conservation and art restoration. He graduated in 2017 with a specialization in documents and paper restoration. During university years he started experimenting with photography, graphic design and scenography, becoming an active asset in cultural events and groups of artists, getting involved in the set-up, production, identity and graphic design of the Cuban Rap & Hip-Hop Festival, as well as the digital magazine of the University of Arts, were he has contributed extensively. He has participated in numerous group exhibitions; his work has been exhibited in Cuba and the United States. His paintings are part of private collections in the United States, Italy, Spain, Germany and Brazil. He joined the O'208 Art Studio at the very beginning, and his evolution as an artist has been an inspiration for his mates at the studio.
Artworks courtesy of Christine Fréchard Gallery
More Events You'll Enjoy
Thurs., July 19; 8:30 a.m. – 2:45 p.m.

Join Phipps and Penn State Extension for a full day of exploring landscape design and creativity with garden writer Noel Kingsbury.

Saturdays and Sundays; 1:30 p.m.

Grow your garden know-how by attending a free-with-admission class. From growing succulents to bees and origami to scientists, local experts bring it all to you surrounded by the beauty of our gardens.

Select Sundays; 1:30 – 3:30 p.m.

On select Sunday afternoons, enjoy the visual beauty of the gardens enhanced by live performances by local musicians.