May 10 – 11; Friday, 9:30 a.m. – 7 p.m.; Saturday, 9:30 a.m. – 5 p.m.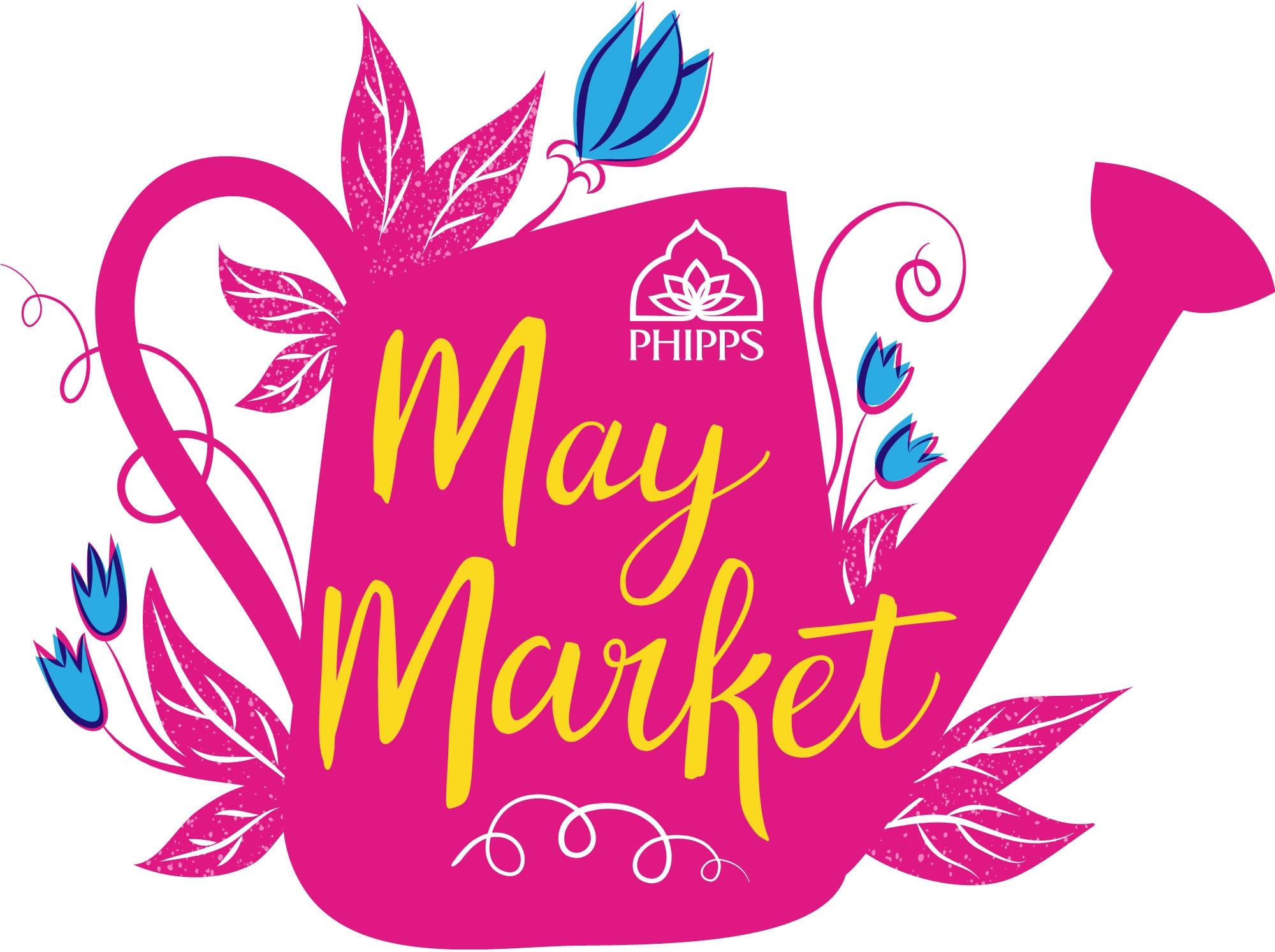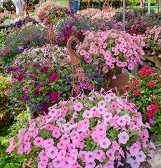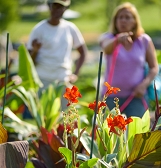 Stock up on unique plants, gardening accessories, handmade jewelry, lawn decor and more at Phipps' 83rd annual May Market.
Celebrate spring at our annual May Market, a bustling marketplace where Phipps horticulturists, local nurseries, farms and other vendors come together for a market of ultra-green proportions. May Market is free and open to the public, and makes for the perfect Mother's Day weekend outing!
Organic herbs and vegetable seedlings, tropical plants and succulents, native and rain garden plants, and many other seasonal favorites are among the offerings green thumbs can expect to find at May Market. Also available for sale will be everything from organic soil and landscaping materials to botanical art and natural body care products. As always, Phipps staff and Master Gardeners will be on hand to share advice!
Valet services will be available during May Market for a $10 flat rate.
Participating Vendors

Abandoned Pittsburgh
Always Summer Herbs
Apothecary Muse
ArtiCraft Handmade
Atelier Glass Studio
Audubon Society of Western Pennsylvania
Bartsch Gardens
Belle Farm Goat Milk Soap
Bel Monili
Bountiful Blessing Gifts
Brown Stone Studio and Stain Glass + Mosaics
Building New Hope Fair Trade Coffee Project
Café Phipps
Cherish Creamers
Cherry Valley Organics
City Grows
Conover Organic Farm
The Crackpot Studio
Cutco Cutlery
designs2c
Designs by Stephanie
Djoi Designs
DJ's Crystal Garden
Edible Earth Farm
Everdry Waterproofing
The Fudge Guy
Global Girl Gifts
Green Mountain Energy
Greg's Antiques & Garden Iron
Grow Pittsburgh
Lisa Hamm
Guter Helmet by Harry Helmet
Huckle Bee Farms
I See Spain
juNxtaposition
Karchesky Canna
Diana Kauffman Designs
Kustom Jewelry by BJK
Lamb's Ear Farm
Linden Garden Club
Luster
Lynn Farm at Katie Lane
Monroe's Coffee
Mulberry Creek Herb Farm
The Organic Mechanics Soil Company
Original Glass Worx
Our Children Our Earth: Toys and Eco-Goods
Pamelajean Werner
Pastamoré
Penn Hebron Garden Club
Penn Hills Lawn and Garden
Phipps Employment Opportunities
Phipps Membership
Phipps Tropicals
Pittsburgh Iris and Daylily Society
Renewal by Andersen
Salsa Sam
Sam's Jewelry Shop
Sand Hill Berries
Shadyside Nursery
Sisko Waterproofing & Foundation
Songbird Artistry
strawberryluna
Tree Pittsburgh
Una Biologicals
Universal Windows Direct
Up In Suds
Who Cooks for You Farm
Wigle Whiskey & Threadbare Cider + Mead
Wolf's Den Pottery
The Worker Bird
YardScape LLC
Phipps Members: Stop By and Say Hi!
Are you a Phipps member? Drop in to meet your membership team while attending May Market and you can enter to win a basket full of Phipps goodies!
Please note that some vendors accept cash only.
Photos © Paul g. Wiegman
More Events You'll Enjoy
Coming Soon

A dynamic exhibit at the Center for Sustainable Landscapes addresses the pressing environmental issues of our time and proposes a new way of thinking about how to solve them.

Opens Sat., May 11

In this series, local photographer and Phipps volunteer Paul g. Wiegman highlights the essence of the plants that Vincent van Gogh was inspired to paint.

Now Open

Watch colorful butterflies break free of their chrysalises to soar and glide among beautiful Phipps blooms. One may even land on you!