Attend a one-hour camp on plants, bugs and more with a curious preschooler in your life. Each session includes stories, songs, interactive lessons and a healthy snack. Adult accompaniment is required for each of these programs. To learn even more, please call 412/441-4442, ext. 3925.
AGES 2 – 4
Mondays, 9:30 – 10:30 a.m. OR 11 a.m. – noon
$15 MEMBERS | $20 NONMEMBERS
Center for Sustainable Landscapes Classroom
Interested in a class that's already sold out? Email us to be placed on our waiting list.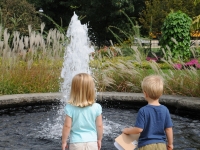 Water Wonder
Mon., Sept. 9
Experiment with water and discover its importance, from a glass of water that keeps us healthy to a rainstorm that feeds our forests.
Bug Explorers
Mon., Sept. 16
Learn about bugs and insects we see in the fall and how they help plants grow and turn fallen leaves into soil.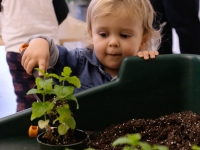 We Are Botanists
Mon., Sept. 23
Nature is full of shapes and patterns. Let's look for rectangles, triangles and circles in the conservatory.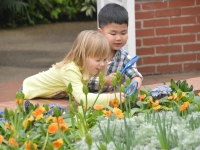 Autumn Rainbow
Mon., Sept. 30
Come learn about the magical colors of autumn, from leaves and flowers to animals changing their coats.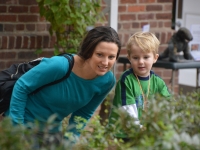 Down By the Pond
Mon., Oct. 7
Learn about the animals and plants that makes their homes in water — and how they prepare for the chills of winter.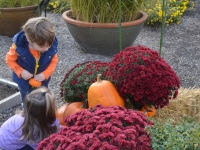 Apples and Pumpkins
Mon., Oct. 14
Discover the world of delicious fall produce and investigate the insides of apples and pumpkins.
Select photos © Cory Doman, Paul g. Wiegman, Brian Cohen