Pittsburgh as a Biophilic City
Rebecca Kiernan, MSPPM, LEED Green Associate | Principal Resilience Planner, City of Pittsburgh
Watch This Presentation:
---
In her presentation, "Pittsburgh as a Biophilic City," Principal Resilience Planner for the City of Pittsburgh Rebecca Kiernan discussed the difficulties our city is up against in the face of climate change and the steps that need to be taken to mitigate against it.
In 2016 the City of Pittsburgh became registered as a Biophilic Cities Partner City and undertook a series of actions utilizing the guiding foundational principles of people, planet, place and performance. Currently, Pittsburgh's Climate Action Plan has laid out several official 2030 goals which include 100% renewable energy use in city facilities, 50% building energy use reduction, 50% water use reduction, 100% fossil fuel-free fleet, 100% waste diversion, 50% transportation emissions reduction and a divestment strategy for our pension fund.
Kiernan defines urban resilience as "The capacity of individuals, communities, institutions businesses and systems to survive, adapt, and grow, no matter what kind of chronic stress and acute shocks they experience." She also describes the difference between stresses and shocks, particularly in how it relates to our city. "Chronic stresses are those slow-burning issues that kind of erode the capacity of the city on a daily basis, whereas acute shocks are those one-time disastrous type of events. And we think about all of this in the global megatrends of urbanization, globalization, and climate change." Kiernan cautions that leaving a stressor unchecked can easily turn into a shock and for the city of Pittsburgh, climate change and extreme weather events are our number one anticipated shock.
The city is already starting to see some of these effects. "Pittsburgh is experiencing higher highs, lower lows, and more extreme temperature swings. That quick freeze/thaw has a lot of problems for us. One of them is a significant increase in landslides, and so we're seeing landslides occur more frequently, they're also occurring on public property." By addressing these stresses early on, we can increase our resilience to shock and connect people to healthy and natural spaces.
Kiernan leaves us with suggestions on how to identify priority areas that can improve ecosystem health. "Our tree canopy coverage, our parks system, our greenways — this is all an opportunity to really optimize the green space that we have and tackle the challenges of maintaining it." Specifically, she argues that we need to analyze our current spending and allocate resources to optimize our natural infrastructure. "We should be thinking about natural infrastructure as our first line of defense against a changing climate and we should be resourcing it that way."
---
Additional Resources: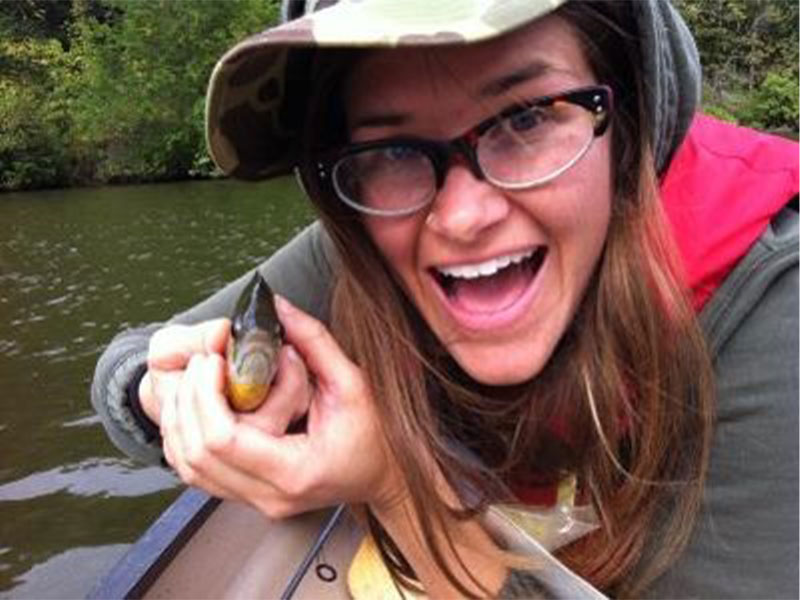 About the Speaker
Rebecca Kiernan is a principal resilience planner with the City of Pittsburgh, focusing on building social, ecological, economic and physical resilience to city-wide shocks and stresses. Her work includes developing and implementing initiatives such as the ONEPGH Preliminary Resilience Assessment, Resilience Strategy and Investment Prospectus; the Pittsburgh Equity Indicators Reports; and aligning the City's work with the U.N. Sustainable Development Goals. She also supports the City's Climate Action Plan with a focus on transportation electrification, zero waste and urban ecosystems initiatives. Rebecca was previously sustainability coordinator for the Township of Moon, worked in coastal livelihoods restoration in Indonesia, and has 7 years of experience in education and facilitation. She holds a B.A. in education from SUNY Geneseo and an M.S. in public policy and management with a focus on environmental policy from Carnegie Mellon University. She's a board member of Three Rivers Waterkeepers and serves on the City's Shade Tree Commission.