Speaker Bios and Abstracts
2020 Nature of Place Symposium
Opening Reception and Keynote: Wed., Feb. 19
Symposium: Thurs., Feb. 20
Phipps Conservatory and Botanical Gardens
Pittsburgh, PA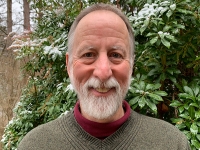 Will W. Adams, Ph.D.
Associate Professor of Psychology, Duquesne University
Will W. Adams completed a B.S. at the University of North Carolina-Chapel Hill, an M.A. in psychology at West Georgia College and a Ph.D. in clinical psychology at Duquesne University. He previously trained and worked as a clinical fellow in psychology at McLean Hospital (Harvard Medical School). Dr. Adams serves as an associate professor of psychology at Duquesne University and as a psychotherapist, ecopsychologist and meditation teacher in private practice. His special interests include ecopsychology, contemplative/meditative/mystical spirituality and psychotherapy. His training includes over 30 years of study and practice with esteemed meditation teachers, both Buddhist and Christian. Dr. Adams' work has appeared in numerous psychology journals, including: The Humanistic Psychologist, Journal of Humanistic Psychology, Journal of Transpersonal Psychology, ReVision, Journal of Phenomenological Psychology, British Gestalt Journal, Existential Analysis and Psychoanalysis and Contemporary Thought. He serves on the editorial board of The Humanistic Psychologist and Journal of Humanistic Psychology. He is currently completing a book on ecopsychology by way of phenomenological psychology, Zen Buddhism and Christian mysticism. Beyond his professional work, Dr. Adams is blessed with a wonderful wife, daughter, son, dog and friends, as well as a home in the woods that abounds with winged, four-legged, leafing and otherwise wildly marvelous neighbors.
---
Abstract
The Love of Life and the Life of Love: Exploring the Psycho-Spiritual Implications of Biophilia
This brief presentation will be centered on an experiential exercise derived from everyday life: namely, the experience of eating (and psycho-spiritual significance that is ever implicit in this ordinary event). Participants will engage in a contemplative activity guided by Dr. Adams, and this will lead us into a collaborative exploration of the following ideas (and probably others that come from those in attendance). E.O. Wilson and countless others have helped us awaken — at least conceptually — to the fact that biophilia is an intrinsic condition of being human. We each yearn for intimate contact with forms of life that are other than human. But today's dominant, nature-estranged culture dismisses or covers up this inherent, even holy, longing. Thus, humankind is conventionally deemed separate from and elevated above the rest of nature and thereby entitled to exploit it. In the process, we humans and the natural world are impoverished together. In this era of "nature deficit disorder," we need to know biophilia not merely abstractly and conceptually, but vividly in our direct experience. Biophilia must become not just a given fact of human existence or an obscure idea from ecology but a conscious reality in our daily existence. A true turning of consciousness and culture is being called for here, one that brings real awareness, understanding, love and justice into our daily relationships with other people and with the larger natural world. One pathway to this transformation involves the conscious discovery of something implicit in biophilia: our philia for the bios, our love of life and the natural world, emerges from the (scientific and psycho-spiritual) fact that something infinitely deeper than us is bringing us into being moment by moment — something that is not a thing but a mystery from which we are never separate. (We could call these infinite depths "life" or "nature" or "earth," or we could use other classic spiritual names.) When we see this deeply, we also know that our everyday participation in the world is correspondingly bringing life into being, for good and for ill, for our beloved ones — human and otherwise — and for strangers across town and around the world. When this realization is integrated into our awareness, gratitude, compassion, and love tend to spring forth spontaneously, and in a fruitful circle, this fosters our well-being together with the rest of nature. As suggested above, participants in this session will explore these ideas by way of experiential inquiry and shared conversation.
Kim Moore Bailey
Chief Executive Officer, Youth Outside
With over 25 years of experience in strategic planning and community engagement, Kim Moore Bailey provides the leadership and vision that drives Youth Outside's work to ensure that young people who have been traditionally or historically underrepresented in the outdoor movement have the opportunity to connect with nature in culturally relevant and inclusive ways.
---
Abstract
The Imperative of Racial Equality in the Nature Connection Movement
As the evidence continues to grow in support of the health benefits that come from spending time in the outdoors, it is also important to remember who is receiving those benefits and who is not. When racial equity is centered, the narrative begins to shift and the benefits become more accessible. In this presentation, we will explore what can happen, especially for youth, when the proactive commitment to racial equity is intentional and ongoing.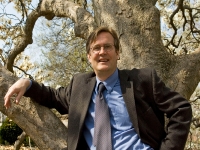 Timothy Beatley, Ph.D.
Teresa Heinz Professor of Sustainable Communities and Chair of the Department of Urban and Environmental Planning School of Architecture at the University of Virginia
Timothy Beatley is the Teresa Heinz Professor of Sustainable Communities and chair of the Department of Urban and Environmental Planning, School of Architecture at the University of Virginia, where he has taught for the last thirty years. Beatley is the author or co-author of more than fifteen books, including Green Urbanism: Learning from European Cities (recently translated into Chinese and Korean), Native to Nowhere: Sustaining Home and Community in a Global Age, Biophilic Cities: Integrating Nature Into Urban Design and Planning, and Blue Urbanism: Connecting Oceans and Cities. Beatley's book Ethical Land Use was declared by the American Planning Association to be one of the "100 Essential Books in Planning."
Beatley founded and directs the Biophilic Cities Project at UVA, and recently helped to launch a global Biophilic Cities Network. He also co-founder and co-director, with Reuben Rainey, of UVA's Center for Design and Health within the School of Architecture. He has been the recipient of the All-University Teaching Award at UVA, and also received the Outstanding Faculty Award, the state's highest award for faculty at its public universities (awarded by the State Council of Higher Education for Virginia). Beatley holds a Ph.D. in city and regional planning from the University of North Carolina at Chapel Hill.
---
Abstract
Designing a City of Awe: Cultivating Wonder, Connection and Empathy in the Biophilic City
Cities are full of nature, large and small, though often overlooked in our busy lives. We know that connections with nature help to make us healthier and happier and that these interactions are highly fulfilling. Contact with animals and nature should be understood as a key element of livability and a high quality of life in cities. They are also about fostering a sense of compassion and caring about other life and about the meaning and purpose that can result.
In this presentation Beatley will explore some of the different and creative ways cities are making this nature more visible, providing new opportunities to see and experience directly and viscerally the immense nature around them, from arthropods to birds to whales, and to be meaningfully and directly involved in the conservation and restoration of nature.
Examples of innovative practices of cities to maximize connections with nature and moments of awe and wonder abound in daily life. From citizen-led restoration of burrowing owl habitat, to streaming of underwater marine nature in real time, to creative ideas for sharing our homes and spaces with other forms of life, Beatley will show what is possible.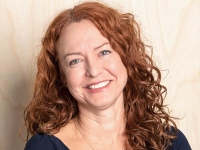 Sonja Bochart, IIDA, LEED AP, WELL AP
Principal, Biophilic Design Consultant, Shepley Bulfinch
Sonja Bochart, a design leader in health and wellness for over 20 years, has an extensive background in creating spaces to support both human and ecological well-being. She works nationally as a principal and sustainability leader with Shepley Bulfinch, a national, award-winning architectural design firm. Sonja's portfolio includes leading the design for projects in most all building sector project typologies: workplace, healthcare, educational, community, mental health and cultural centers. A recognized regenerative leader and educator in the industry with an extensive teaching background at Arizona State University's Herberger School of Design, she contributes to Interior Design's Healthcare and Wellness Council, serves as a founding and current advisory council member for the International Living Future Institute's Biophilic Design Initiative, and participates on the board for the international nonprofit organization Green Plants for Green Buildings. As an advocate for fostering connections between people and the natural world, Sonja is one of the foremost facilitators for project and team biophilic design workshops, including consulting for LEED, Living Building Challenge and WELL Building Standard design charrettes for University of Washington, the Georgia Institute of Technology and Phipps Conservatory and Botanical Gardens. An avid designer, educator, speaker and workshop facilitator, Sonja's work features the latest in evidence-based design research relative to sustainable design, mindfulness, living-systems, and human physiological, emotional and physical well-being.
---
Abstract
The Lost Language of Love in Architecture
It is essential that the places in which we live, work, play, heal and learn be designed in a way that supports our human experiences of joy, happiness, hope and well-being. Biophilic design, fostering human connection with the natural world in architecture, serves as a primary way to create these spaces. However, as many indigenous people realized, this connection is sacred and unique to people, culture and place. It is thoughtfully represented in ancient architecture as elements of structural grace, geometry, beauty, authenticity, color, pattern art and craft — honoring culture and ecology, celebrating the natural world and deepening our spiritual connections while awakening our senses — but is often missing in our modern building design. With this more wholistic approach and consideration of biophilic design, which simultaneously harnesses innovation and technology, architecture can re-emerge as one of our most powerful assets in healing ourselves, our communities and our planet.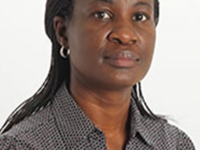 Plaxedes T. Chitiyo, Ph.D.
Assistant Professor, Environmental Science, Center for Environmental Research and Education, Duquesne University
Dr. Plaxedes Chitiyo is currently an assistant professor at the School of Natural and Environmental Sciences at Duquesne University for the Center for Environmental Research and Education as well as the internship and capstone coordinator for the environmental science and management graduate program. She received her B.S. in agriculture and natural resource management from Africa University, an M.S. in biology from Tennessee Technological University and a Ph.D. in environmental resources and policy from Southern Illinois University Carbondale. Her scholarly interests are in the areas of sustainable agriculture in developed and developing regions, urban green space development, community gardens, environmental justice and policy, sustainability, and community development.
---
Abstract
Seeking Connections With Nature Through Community Gardens
Urban community gardens provide various benefits to communities that range from food security to increased access to fresh produce, improved health, environmental protection and social cohesion. Community gardens are part of the urban landscape transformation of cities such as Pittsburgh which are reinventing themselves as sustainable cities, moving away from a dirty industrial past that still has remnants in the form of distressed vacant lots and polluted soils and water. Connections with nature — i.e. the physical world and everything in it, including plants, soil and animals — are being made by people spending time within these spaces that they have created to grow food or ornamental plants. Community gardens then become agrobiodiversity hotspots which are different from the surrounding landscape in terms of biotic and abiotic conditions. They provide ecosystem services that include pollination, stormwater management, recreation, food and refuge for microflora and -fauna, allowing gene flow between plant populations inside and outside the garden. The quest to connect with nature through community gardening is evident in the steady increase in the number of gardens being established and the goals that are being pursued by the community gardeners. These goals include food, education, sustainability and networks that community gardens create with each other as well as other stakeholders. Pursuing these goals results in a community that is not only connected to the natural world but also to its cultural heritage.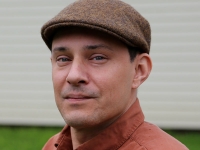 Jason Corwin, Ph.D.
Seneca Nation Watershed Resources Working Group Member and Executive Director of the Seneca Media and Communications Center
Jason Corwin is executive director of Seneca Media and Communications Center, a department of the Seneca Nation, and a member of its Watershed Resources Working Group. He holds a Ph.D. in natural resources from Cornell University and has worked extensively as a community-based media and environmental educator.
In early 2018, while finishing editing Denying Access: NoDAPL to NoNAPL, a feature length documentary about opposition to the Dakota Access and Northern Access Pipelines, he and other Senecas found out about a proposal to process fracking waste water and discharge it into the headwaters of the Allegheny River. That river, named Ohi:yo' in Seneca, flows through the heart of their territory, where they have intensively invested in fishery restoration and other conservation efforts. In a collaborative effort with concerned citizens from Coudersport, PA and an outpouring of support from around the region, this project was successfully halted. Jason is a certified wilderness skills instructor and has been doing DIY renewable energy, agroforestry, and green living stuff for fun for two decades. His loves of life are his family and communities, plus hunting for tasty animals, mushrooms and pictures of the night sky.
---
Abstract
Giving Thanks for the Natural World — Contemporary Onödowa'ga:' Environmental Caretaking
For the Onödowa'ga:' (commonly known as Seneca), as with the other Haudenosaunee Nations, the central cultural practice of Ganö:nyök involves giving thanks for all the elements of the universe from the earth to the sky. Profound spiritual, aesthetic, and practical appreciations for the land derive from long-standing traditions of offering gratitude for what the natural world provides to human beings for sustenance. This multimedia presentation tells the story of Seneca people, grassroots groups and the Seneca Nation government working to protect their lands from environmental contamination while also promoting conservation efforts, the renewal of agricultural traditions, and the development of renewable energy in their territories.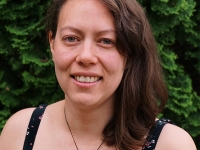 Hanareia Ehau-Taumaunu, M.S.
Ph.D. Candidate, Department of Plant Pathology and Environmental Microbiology, Pennsylvania State University
Hanareia Ehau-Taumaunu is an indigenous Māori plant pathologist from Aotearoa, New Zealand. She has been brought up in both Māori and Western worlds, learning from her elders and her people to guide her passion for mātauranga Māori (indigenous knowledge) and a curiosity for scientific discovery. As an indigenous scientist she highly values integrating her cultural values, identity and language in her career and research aspirations. She understands that both indigenous and western science approaches and perspectives have their strengths and can greatly complement one another. To be sustainable as a people in a world that is constantly changing, we must connect with the land, the water and the environment to give rise to opportunities for future generations. Hanareia is currently studying towards her Ph.D. in plant pathology with a focus on the dynamics of bacterial competition within the plant environment, specifically looking at bacteriocins which are thought of as potential biological control agents.
---
Abstract
Tūhononga: The Interconnection of Māori and Nature
For Māori (indigenous peoples of Aotearoa, New Zealand) our sense of belonging is our connection to the land, the water, the plants, the animals and all others around us. We place people holistically as equals with all things in the world — animate and inanimate — rather than at the center. This worldview, developed over millennia, places a great importance on the genealogical links we have with nature, which provide a source of unity and identity for Māori. To that end, we act as kaitiaki (guardians) by constantly communicating with our environments through tikanga (customs) and kōrero tuku iho (oral traditions). Thus, relationships are key and provide the answers to our place with nature. Recently, by maneuvering colonial systems, Aotearoa, New Zealand has recognized in law what Māori have been insisting all along — that our significant treasures are living things. This has resulted in legal personhood of rivers, mountains and forests reaffirming that nature is family and is central to our well-being. Throughout this talk, audience members will be able to gain an understanding of how Māori continue to weave their biophilia and worldview, despite the continual impacts of global change and challenges, to ensure all our futures are protected.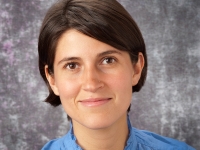 Catalina Hoyos, M.D.
Pediatrician, UPMC Children's Community Pediatrics – GIL, Assistant Clinical Professor of Pediatrics, University of Pittsburgh School of Medicine
Dr. Catalina Hoyos graduated medical school in 2008 from the State University of New York at Stony Brook and completed her residency in pediatrics in 2011 at the University of Massachusetts. She moved to Pittsburgh in 2011 to work in the Diagnostic Referral Group at UPMC Children's Hospital of Pittsburgh. While working as a pediatric hospitalist until 2018, Dr. Hoyos directed the international health training for pediatric residents at UPMC and founded the Booksburgh program to promote early childhood literacy in children admitted to the hospital.
With a passion for addressing social determinants of health and promoting healthy early child development, Dr. Hoyos moved in 2018 from UPMC Children's Hospital to UPMC Children's Community Pediatrics – GIL, a primary care center located in the East Liberty neighborhood of Pittsburgh. At CCP – GIL, Dr. Hoyos has had the opportunity to partner with Let's Move Pittsburgh, Phipps Conservatory, Carnegie Library of Pittsburgh and other community organizations working to help all children in the Pittsburgh community thrive.
---
Abstract
The Influence of Nature on Child Development: A Review of the Evidence Through the Lens of a Local Pediatrician
Generally, it is assumed that exposure to nature is good for children. Is this assumption true or just a romanticized idea? In this talk, Dr. Hoyos aims to answer this question. Dr. Hoyos will discuss the studies that have focused on the effects of nature on children both in the general population and in clinical populations. These effects can be divided into physical, emotional, cognitive and social benefits. Using cases from her practice, Dr. Hoyos will illustrate some of these effects.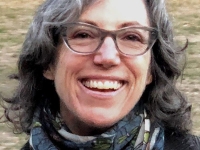 Karen Hust, Ph.D.
Nature-Connection Mentor and Interfaith Spiritual Director
Karen Hust has been exploring and sharing nature connection in many ways over the years: as a college teacher of nature literature, as a muddy outdoor education assistant, as a rustic artist working with windfallen branches. Currently completing a certificate in interfaith spiritual guidance, she will offer companionship to those seeking to ground their quest for meaning in a deeper sense of belonging within their home place in nature.
---
Abstract
Nature, Spirit and Power Tools: A Look at "Deep Biophilia"
What is spiritual wellness, and how does nature-connection influence it? Why should we even care – especially if we don't think of ourselves or our clients as religious? Cultivating a spiritual layer of biophilia in our designs, our mentoring and our personal lives can ground and strengthen our work for change. Dr. Hust will draw on her experience in teaching, art and spiritual guidance — as well as the Living Building Challenge — to tease out ways we can take our biophilia deeper and make our efforts effective in all areas.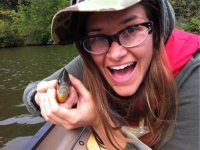 Rebecca Kiernan, MSPPM, LEED Green Associate
Principal Resilience Planner, City of Pittsburgh
Rebecca Kiernan is a principal resilience planner with the City of Pittsburgh, focusing on building social, ecological, economic and physical resilience to city-wide shocks and stresses. Her work includes developing and implementing initiatives such as the ONEPGH Preliminary Resilience Assessment, Resilience Strategy and Investment Prospectus; the Pittsburgh Equity Indicators Reports; and aligning the City's work with the U.N. Sustainable Development Goals. She also supports the City's Climate Action Plan with a focus on transportation electrification, zero waste and urban ecosystems initiatives. Rebecca was previously sustainability coordinator for the Township of Moon, worked in coastal livelihoods restoration in Indonesia, and has 7 years of experience in education and facilitation. She holds a B.A. in education from SUNY Geneseo and an M.S. in public policy and management with a focus on environmental policy from Carnegie Mellon University. She's a board member of Three Rivers Waterkeepers and serves on the City's Shade Tree Commission.
---
Abstract
Pittsburgh as a Biophilic City
Pittsburgh is endowed with a wealth of greenspace, including parks, greenways, grounds of City facilities, vacant properties and right-of-ways. City government maintains some of this space through a variety of services and programs. However, much is underfunded and does not achieve the optimal potential of what these public assets can and should offer to Pittsburghers. This presentation will explore opportunities for City government to leverage natural areas as a resilience tool to adapt Pittsburgh's changing climate.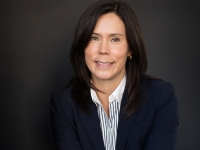 Michelle Kondo, Ph.D.
Research Social Scientist, USDA Forest Service
Dr. Kondo is a research social scientist with the USDA Forest Service. She holds academic degrees in civil engineering and urban planning and obtained postdoctoral training in environmental health and epidemiology at the University of Pennsylvania. Her research examines environmental strategies, including place-based, nature-based and clinical interventions, for disease, violence and injury prevention with a focus on low-resource urban communities.
---
Abstract
Nature-Based Strategies for Disease, Injury and Violence Prevention
There is growing support of place-based programs to help prevent disease and promote public health and safety. These programs rest on increasing evidence that in addition to biological and individual attributes, everyday environments have a potentially strong and lasting influence on health. Environmental factors play a role in health behaviors and health outcomes, and unequal access to healthy environments contributes to health inequities. Place-based interventions, such as those involving urban nature or green space, have the potential to influence a "culture of health" that supports healthy lifestyles at home, work, play and in the places in-between, and that impacts population-scale health and safety. Dr. Kondo will discuss the state of research on the relationship between nature, green space and human health, with a focus on urban areas. She also will share findings from her studies of urban greening and blight remediation programs, such as vacant lot greening, abandoned building remediation and green stormwater infrastructure.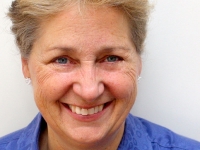 Vivian Loftness, FAIA, LEED AP, CPHC
FAIA, Paul Mellon Chair in Architecture, Carnegie Mellon University
Vivian Loftness, FAIA, LEEDAP, is an internationally renowned researcher, author and educator focused on environmental design and sustainability, climate and regionalism in architecture, and the integration of advanced building systems for health and productivity. Adding to eight book chapters and over 100 journal articles, she edited the reference encyclopedia Sustainable Built Environments, released by Springer Publishing in 2013 and reissued in 2019.
---
Abstract
Access to Nature for Human Health and Sustainability
Biophilia was first used by Erich Fromm to describe a psychological orientation of being attracted to all that is alive and vital. Yet there is much more at stake than psychological attraction. It is becoming increasingly clear that access to nature and all of its biophilic diversity is critical for human health. From circadian light to thermally dynamic days to the smells and sounds of nature, biophilia may be central to our physiological health. This presentation will introduce evidence of the importance of access to nature for human health and critical goals for the design and use of the buildings in which we study, work and live.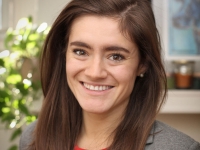 Katilyn Mascatelli, Ph.D.
Ecopsychology Research Scientist, Phipps Conservatory and Botanical Gardens
Katilyn Mascatelli is the ecopsychology research scientist at Phipps, where she studies people's attitudes about carbon-saving actions. She received her Ph.D. in social psychology from Carnegie Mellon University, where she studied how gender and race stereotypes impact employment outcomes in addition to the social factors influencing adjustment to type 2 diabetes. Her current research uses qualitative and quantitative approaches to investigate people's emotional reactions and general responses to information about high-effort, high-impact individual actions to reduce one's carbon footprint.
---
Abstract
Natural State of Mind: Key Methodologies, Findings and Research Gaps in Ecopsychology
The positive impacts of nature on human health and well-being are well-documented and broad, ranging from enhanced cognitive capacity to better immune function. In addition, there is substantial variation in the operational definition and measurement of "nature" exposure. Thus, while there are several robust findings on the benefits of nature exposure for well-being, specific mechanisms remain difficult to establish. In this talk, Katilyn will focus on explaining the methodological and conceptual differences in research on how psychological well-being is impacted by nature and highlighting the research gaps that could bridge these differences.
Donald A. Rakow, Ph.D.
Associate Professor of Horticulture, School of Integrative Plant Science at Cornell University
Donald A. Rakow is an associate professor of horticulture in the School of Integrative Plant Science at Cornell University. Dr. Rakow served as the E.N. Wilds Executive Director of Cornell Plantations (now Cornell Botanic Gardens) from 1996 – 2014. He is also the co-director of the Cornell Master of Professional Studies Program in Public Garden Leadership and teaches the course Public Garden Management.
Dr. Rakow is the co-author, along with Ms. Sharon Lee, of the seminal text Public Garden Management (Wiley & Sons, 2011). He, Ms. Lee, and Professor Meghan Gough of Virginia Commonwealth University are co-authors of the upcoming text Public Gardens and the Creation of Livable Cities (Cornell University Press, 2020). Dr. Rakow also directs the Nature Rx@Cornell program and, along with Dr. Greg Eells, is the author of Nature Rx: Improving College Student Mental Health (Cornell University Press, 2019).
Dr. Rakow has written frequently for Public Garden magazine and served for many years as the chair of the Editorial Advisory Group of the American Public Gardens Association (APGA). For his many efforts on behalf of this association and the field of public gardens, Dr. Rakow has received the APGA Service Award (2009) and Award of Merit (2015).
Dr. Rakow frequently consults with public gardens on strategic planning, organizational development, executive searches and transition planning.
---
Abstract
The Benefits of Nature for Every Age
It is widely understood today that spending time in nature is beneficial to both our physical and mental health. In this presentation, Dr. Rakow will describe recent research on ways in which individuals from different age cohorts display the psychological, physiological and attitudinal benefits of nature experiences as well as approaches that have been employed to encourage such behavior.