Designing a City of Awe: Cultivating Wonder, Connection and Empathy in the Biophilic City
Timothy Beatley, Ph.D. | Teresa Heinz Professor of Sustainable Communities and Chair of the Department of Urban and Environmental Planning School of Architecture at the University of Virginia
Watch This Presentation:
---
Is there such a thing as a city that is designed to maximize moments of awe? In his presentation "Designing a City of Awe: Cultivating Wonder, Connection and Empathy in the Biophilic City," Teresa Heinz Professor Timothy Beatley, Ph.D., argued for the reassessment of our built environments by examining the many experiences of awe that are brought on by nature and identifying the possibilities this raises for biophilic design.
Dr. Beatley defines awe as a constellation of terms: wonder, discovery, curiosity, wildness, magic, fascination, radical amazement, etc. "It's something surprising. It's something you didn't expect. It's something that conveys a sense of vastness. It's something that propels you in a sense outside of your normal life and makes you feel a little bit humble in the world compared to everything else." But unfortunately, as we age, we don't allow ourselves enough time to be curious about the natural world. And rather than inspiring this wonder, the cities many of us live and work in are not often conducive to maximizing our experiences of awe.
This is why Dr. Beatley argues for the construction of the biophilic city. "They are natureful cities, cities that put nature at the core of their design and planning so that we're living and working in nature-immersive environments. But another way to think of it is cities that work to expand and maximize moments of awe." Making awe a priority comes with numerous benefits. Studies have found that generosity, kindness and other prosocial behavior are associated with conditions of awe. "We feel inclined to want to help other people and we want to actually give our time to a larger purpose. That's the kind of city we want to design and plan."
But what does this hypothetical city of awe look like? For starters, Dr. Beatley suggests that wonder and fascination are teachable. Hands-on activities are especially useful to instruct people on how to look for and see these moments of magic. "I've become convinced that we've got to engage folks actively in the restoration of nature, and that's part of what the awe-inducing effect is." By monetizing awe or generating jobs for those who can help us conjure awe (such as certified nature guides and mentors), we can all learn how to better engage in deep observation and activate the imagination.
The awe that is seen when a child pulls a pufferfish out of the water, when a diver sends back live images from the bottom of the ocean, when a student journals the sighting of a rare bird or when a volunteer sees their first burrowing owl are all moments that need to be cultivated on a broader scale. By cultivating habits and practices of awe, teaching awe and designing it into the places we live and work, we can bring this sense of wonder into our daily lives. "We've got to pull nature closer, we've got to have it around us and we've got to integrate it into everything we design and build."
---
Additional Resources: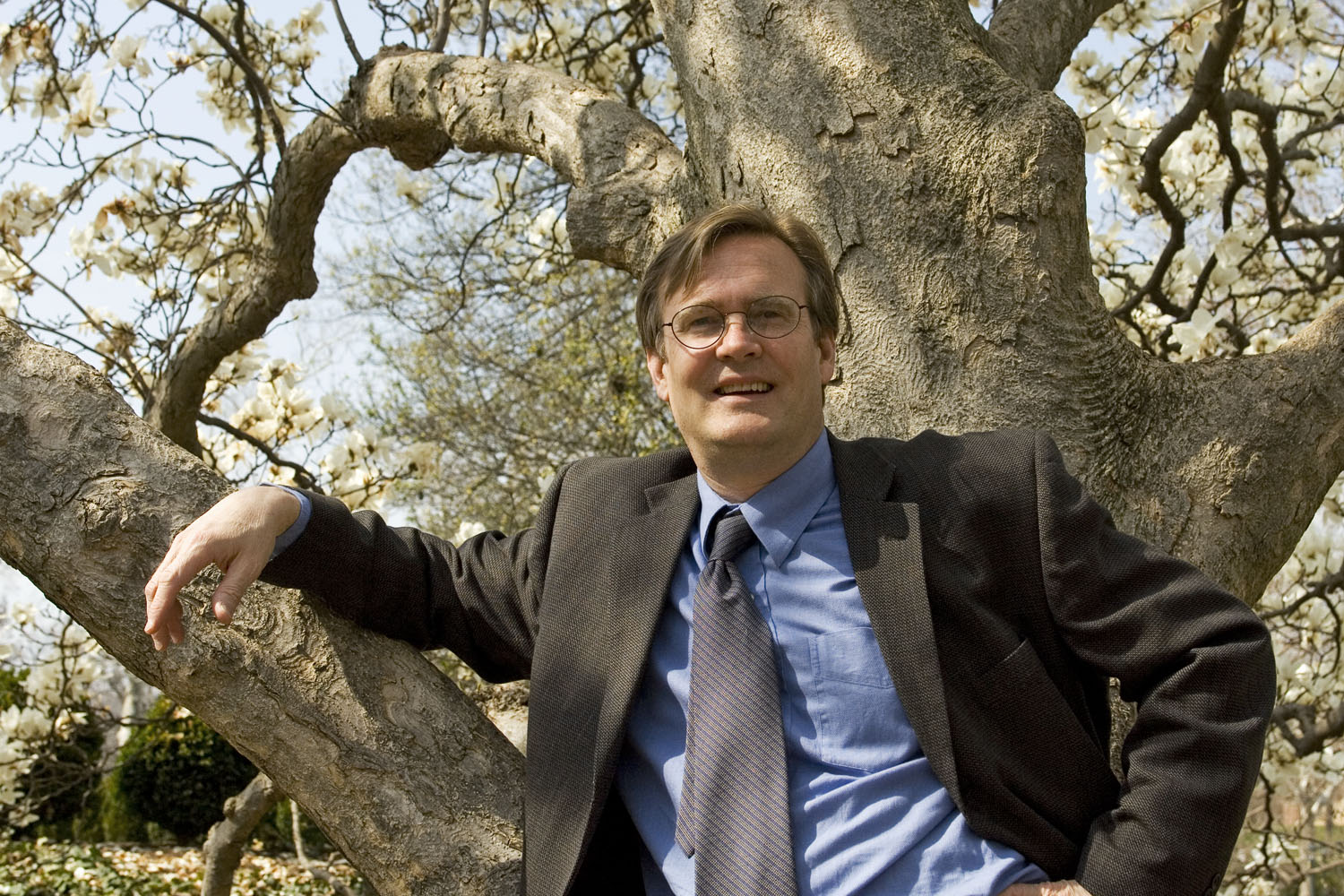 About the Speaker
Timothy Beatley is the Teresa Heinz Professor of Sustainable Communities and chair of the Department of Urban and Environmental Planning, School of Architecture at the University of Virginia, where he has taught for the last thirty years. Beatley is the author or co-author of more than fifteen books, including Green Urbanism: Learning from European Cities (recently translated into Chinese and Korean), Native to Nowhere: Sustaining Home and Community in a Global Age, Biophilic Cities: Integrating Nature Into Urban Design and Planning, and Blue Urbanism: Connecting Oceans and Cities. Beatley's book Ethical Land Use was declared by the American Planning Association to be one of the "100 Essential Books in Planning."
Beatley founded and directs the Biophilic Cities Project at UVA, and recently helped to launch a global Biophilic Cities Network. He also co-founder and co-director, with Reuben Rainey, of UVA's Center for Design and Health within the School of Architecture. He has been the recipient of the All-University Teaching Award at UVA, and also received the Outstanding Faculty Award, the state's highest award for faculty at its public universities (awarded by the State Council of Higher Education for Virginia). Beatley holds a Ph.D. in city and regional planning from the University of North Carolina at Chapel Hill.